Dale Earnhardt Sr looked almost embarrassed as he addressed the TV cameras from victory lane at Bristol in August 1999, delivering a line that would go down in NASCAR folklore: "I didn't mean to turn him around, I meant to rattle his cage."
Perhaps for the first time in his long and distinguished career, 'The Intimidator' was roundly booed by the capacity crowd after he wrecked Terry Labonte in their final-lap duel for the lead, which came four years after he had turned 'Texan Terry' on the run to the chequered flag at the same venue - albeit with the order unchanged.
It was as far removed as one could imagine from the events of the 1958 Portuguese Grand Prix, perhaps the ultimate gesture of sportsmanship in motorsport history.
Race-winner Stirling Moss's impassioned defence of title rival Mike Hawthorn, disqualified from second for push-starting his stalled car against the flow of traffic on the final lap, would prove pivotal when a gearbox problem forced him to retire from the Italian Grand Prix and led to his losing the world championship to Hawthorn by a single point.
Moss's career-ending accident at Goodwood in 1962 meant he never gained the crown his talents surely merited, but it did no harm to his reputation as one of the greatest drivers in history and he never regretted his decision to speak up for Hawthorn. In his 1987 book, My Cars, My Career, Moss instead lamented that he had failed to get the pivotal extra point for fastest lap on that day in Oporto, which would have swung the title back in his favour.
The question of how important morals are in motorsport is an ongoing one, raised again in New York by two-time Formula E champion Jean-Eric Vergne admitting that he asked his team to ask DS Techeetah team-mate Andre Lotterer to stop on track and cause a safety car, for which Vergne was handed one day of community service by the FIA.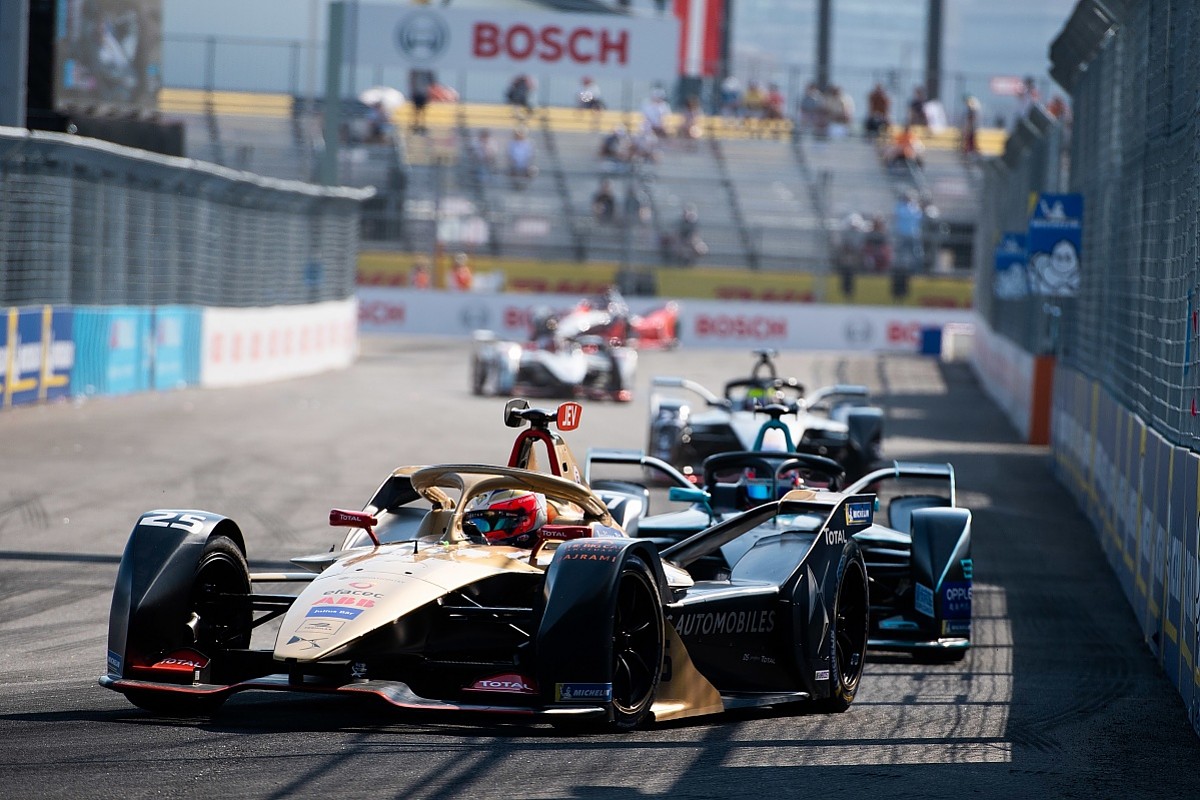 But whether it is as overt as Earnhardt's intimidation tactics or more subtle, unsettling an opponent in pursuit of what Mark Donohue coined 'the unfair advantage' is here to stay.
"You have to play by the rules, but you need to play it the strongest you can without clearly cheating," says 2016-17 Formula E champion Lucas di Grassi, who credits the mind games he played with Sebastien Buemi as a crucial factor in overturning a 10-point deficit to his rival at that year's finale in Montreal.
"You have to do everything it takes to win that mind battle with your opponent.
"The sole purpose of being on the track is to win, so you have to take all the weakness that you see in the opponent to make them do a mistake. You have to understand how to put pressure on for qualifying or a race, and even know what you're going to say when you say hello. Every little detail counts.
"If I could get the better of them before they got in the car, it made it so much easier." John Cleland
"It's almost like in a boxing match - the visual contact, the body language, everything plays a special part when you're fighting one-to-one. Of course, in racing you're also fighting against 20 to 22 drivers, but when you're fighting that specific battle with someone you need to take all advantage possible."
Two-time British Touring Car champion John Cleland relished playing the wind-up merchant during the series' Super Touring glory years and found particular success with Rickard Rydell, who made a habit of squandering front-row starts in 1995.
"I always made a point of doing it," chuckles Cleland.
"I used to wind him up saying, 'I'm going to have you before Turn 1' or 'Maybe this time I'll let you get to Turn 1 first, so don't pull across on me!' It got to a point when Volvo went to an airfield somewhere to constantly try starts until he got them right..."
Rydell wasn't Cleland's only target, however. In the warm-up at a wet Donington Park in 1998, an event made famous by Nigel Mansell's charge through the field, Cleland made sure to brush wing mirrors with the '92 world champion as a way of marking his card for the day.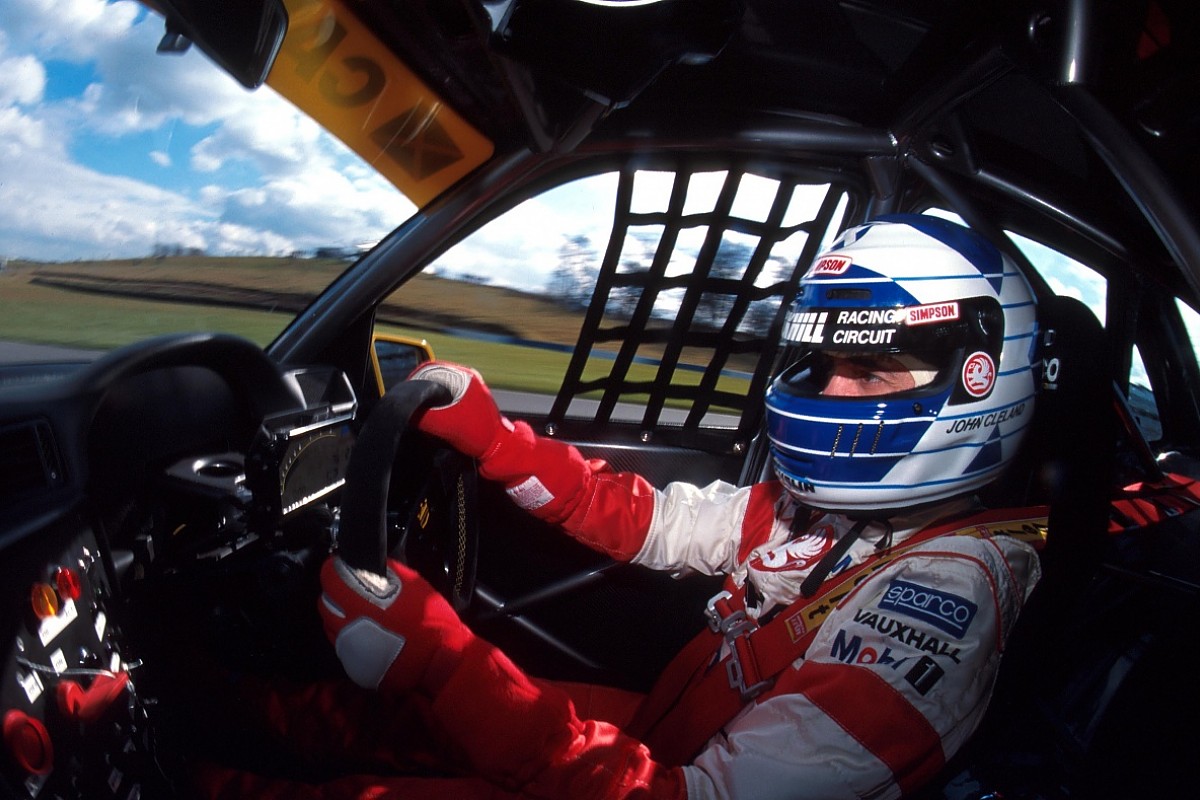 "It was important to put a mark in the sand early on that you were not a soft touch," says Cleland, who went on to take his final BTCC win when Mansell made a mistake late on.
"If I could get the better of them before they got in the car, it made it so much easier."
But is it the only way? Being constantly on the offensive comes naturally to some drivers, but it's not every athlete who can devote themselves to studying the opposition without it distracting them from their own performance.
DTM drivers are effectively pawns in a larger manufacturer game, so all aspire to be the best-placed from their respective brands after three rounds to receive favourable treatment thereafter.
To gain the upper hand against his Audi stablemates and rivals alike, two-time series champion Mattias Ekstrom found mind games a useful tool in his locker, but had to pick and choose his battles carefully.
"There are some guys that you know are strong, then it's not worth the effort so don't waste your time," says Ekstrom, who raced full-time in the DTM from 2001 to '17.
"If you are with guys that are weak and you know they are weak, then it is easier, and it's also very tempting.
"For the weaker ones, I somehow enjoyed it, it's part of the game. But if you see a guy which is really strong, it's like spending effort for no result."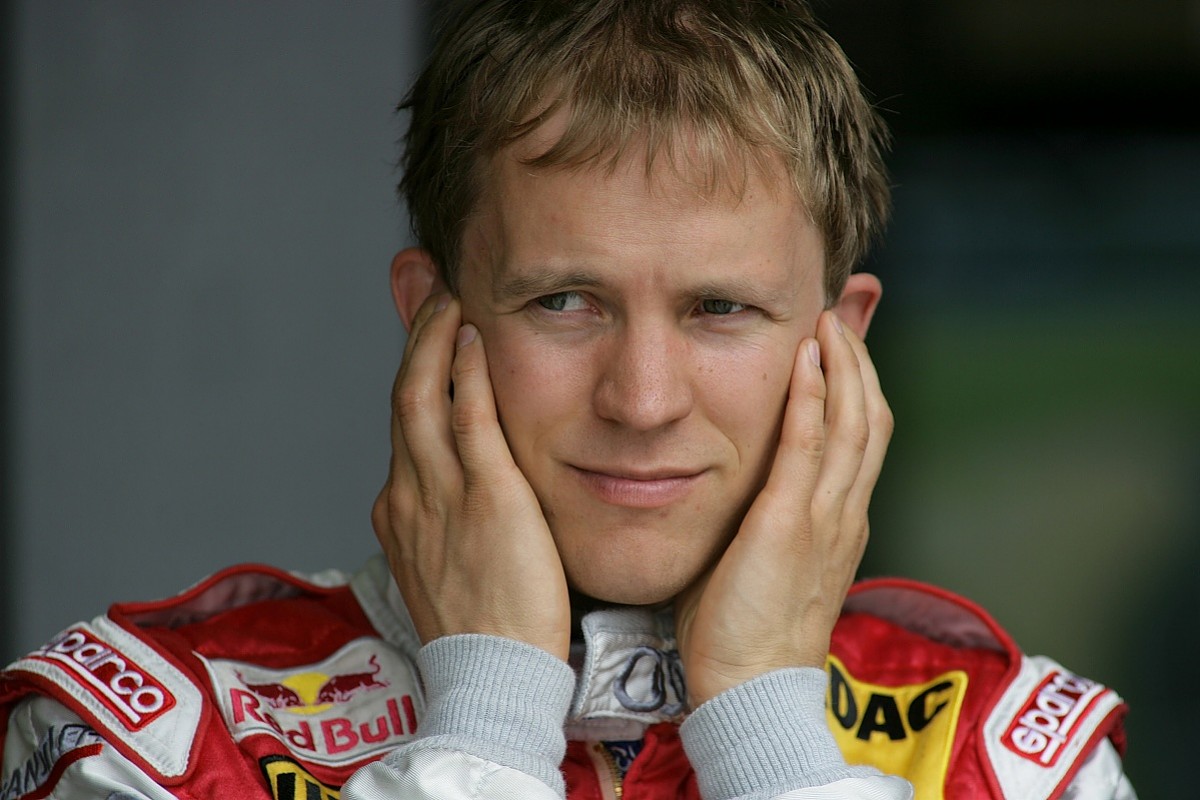 The ability to identify and ruthlessly exploit weaknesses is a common trait among great champions, but it is not without its downsides, too.
Drivers adept at gamesmanship can be easily tainted as manipulative when the going gets tough and find themselves marginalised, as Fernando Alonso discovered at Ferrari. To a tee, engineers relish working with drivers who are intensely committed to improving, but there can come a tipping point where that single-minded desire to win at any cost can grate.
One-time Formula 1 winner Heikki Kovalainen, who was Lewis Hamilton's team-mate at McLaren for two seasons, agrees that ruthlessness often "comes naturally" to multiple champions, but argues that being a 'nice guy' isn't a disqualifying factor for success.
"I don't think there is any negative about that - I don't think you need to be an asshole and a difficult person," he says.
"Being sharp and being nice can be done, it's not a combination that wouldn't work." Heikki Kovalainen
"I believe I have a lot of respect from the engineers and mechanics that I've worked with and I've kept a lot of friendships by being a 'nice guy' with them. I don't think everybody that I've raced necessarily likes me, I've had issues with some drivers and that's part of the game, but I've kept friendships with a lot of people, which I value.
"I don't think there's a certain type of person that you need to be outside the paddock to be successful. You can be a 'nice guy' outside the paddock, but when you put the helmet on you've still got to be sharp. I think being sharp and being nice can be done, it's not a combination that wouldn't work."
So is the oft-repeated line that 'nice guys finish last' wide of the mark? Robert Reid, co-driver to 2001 World Rally champion Richard Burns, believes there might be a case to answer.
Reid categorises drivers as having either an 'ego focus' or 'task focus', with the first centered on beating people and the second on constantly striving to be the best you can be.
"People with an ego focus perhaps come across as not-so-nice guys because their language in interviews, their actions - everything is about beating others," he says.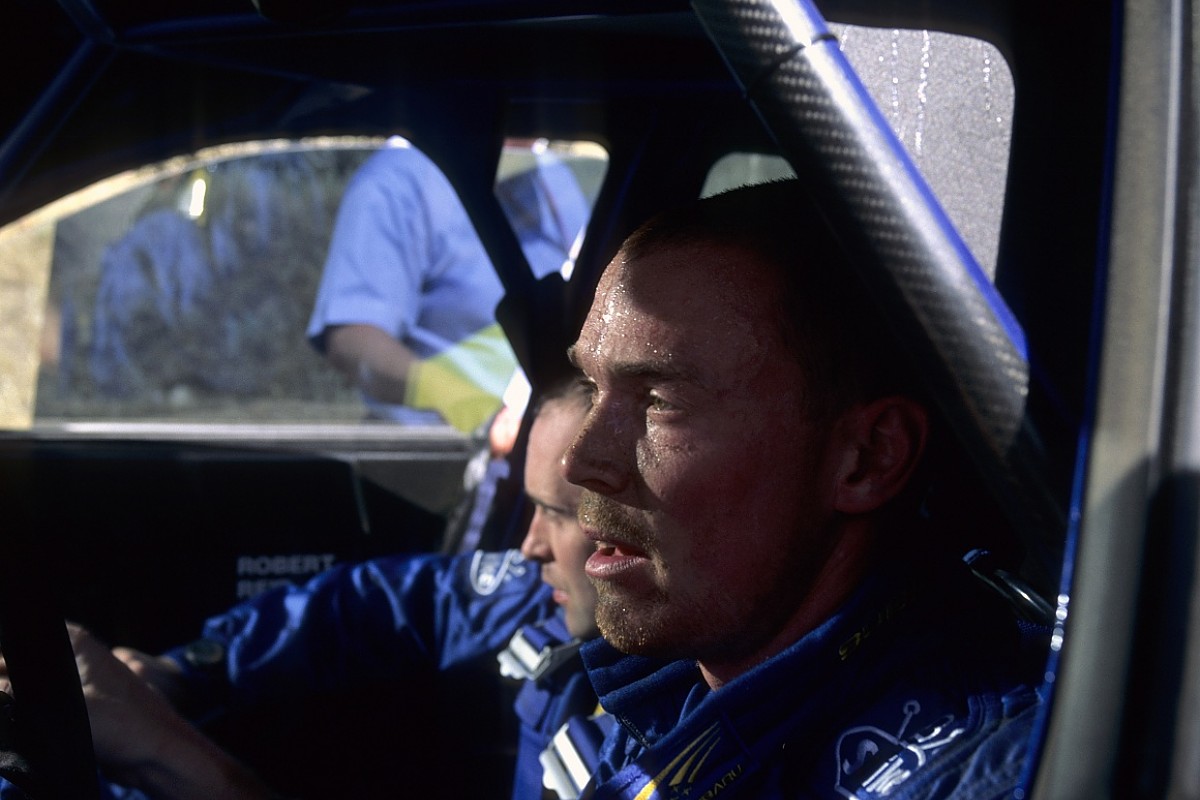 "Colin [McRae] and Richard were good examples of the opposite. Colin could have a spin on a stage and still be fastest, and be happy. Richard could brake too early three times and be fastest, but be really pissed off with himself."
By contrast, Reid identifies two-time world champion Marcus Gronholm, Burns' Peugeot team-mate in 2002 and 2003, as being "very ego-focused" and only too happy to indulge in mind games to unsettle the arch-perfectionist Burns.
One of Gronholm's favoured tricks was to jump the start on shakedowns, and another was to play on Burns' loathing for extreme heat.
"We had a Cyprus test one year, and it was high-50s; Richard didn't like that and arguably couldn't cope so well with it, so I remember Marcus trying to get one up by telling Richard that Finns could withstand any heat," says Reid.
"Yet if you spoke to Marcus, he hated it like everybody else!"
However, Burns didn't often buckle under pressure and Reid cites his victory on the fast gravel roads of New Zealand in 2001 as the Englishman's finest hour - "fast when it needed to be and tactical when it needed to be, too".
"At the end of day one, we decided to give away 50 seconds so as not to run first on day two," Reid recalls.
"Mentally, you have to be resilient to do that, and it paid off - we were back in the lead after a couple of stages on the second day, and then went on to build enough of a lead to withstand Colin. We had a few niggles in service that night with McRae saying, 'I'll beat you tomorrow, Burnsie', but we knew 50s was enough, and it was.
"Tactics was something I enjoyed. It was the opportunity to show resilience and mental strength. Resilience is a key attribute of all top drivers. If you're not mentally strong, then it's going to be very difficult for you as you can get bullied."
Kovalainen acknowledges that resilience is one area he was lacking in his time at McLaren, a juncture in his career where he admits he "probably let myself down a little bit".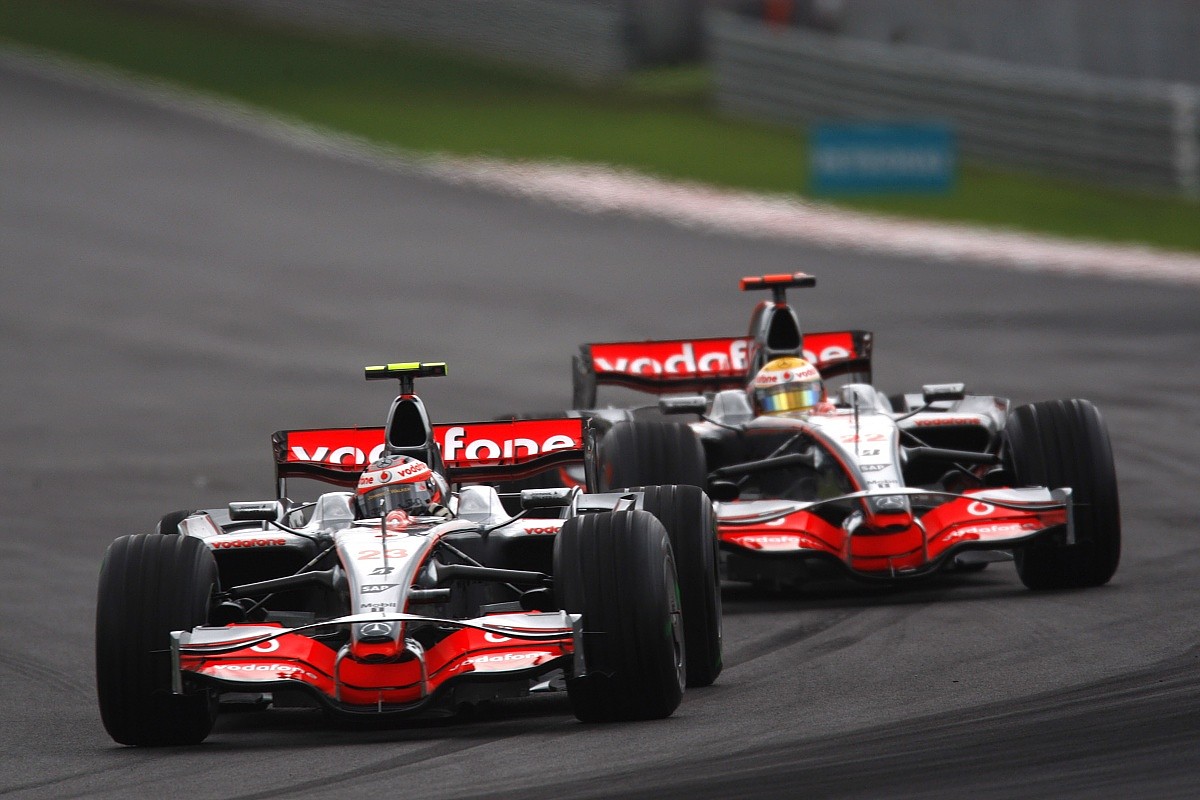 After a tough beginning to his rookie year at Renault in 2007, where team boss Flavio Briatore claimed Kovalainen's brother had been driving - "I could have responded to that publicly and said, 'By the way, the car is a shitbox compared to last year's car, go and fix it'" - the Finn had an encouraging start at McLaren, but was unable to build on it in his second year. He found himself out of a drive after a tough 2009 season alongside Hamilton.
However, Kovalainen - now a regular in Super GT after a fruitless spell at Caterham - says there's a big difference between being a pushover on track and not being vocal enough within a team.
"I've given up a fight in a split second when I've felt that it's not a good place to go but it's not because I've been nice," he says.
"Being too nice is not the right approach, but most of the time being too hard and pushing too much might not lead to the best result either." Lucas di Grassi
"On the race track, I've been fighting as I feel is the right level to do, it was more behind closed doors that I could have been a bit more demanding and keeping my voice louder inside the team.
"A good example is the qualifying strategy in 2008. In those days we still had refuelling and Lewis always had two laps less fuel than me in the last part of qualifying, apart from Silverstone where my management had a big fight with Martin Whitmarsh and Ron Dennis to get the benefit for me, because I was quicker than Lewis in every practice session. It was the only time I put it on pole!
"I should have raised my voice a bit louder because qualifying at that time was critical. Instead of qualifying on the front row, I was always behind Fernando's Renault or Robert Kubica's BMW and then after the first stint I was 15 seconds down on Lewis and the race was gone."
Would being more ruthless have made a difference? Kovalainen doesn't think so - pointing out that he had accepted his role as number two from the beginning.
"I just should have kept the fire going better," he says. "I don't feel that I made a conscious effort of trying to be nice to make it work. I guess my natural way of working was not maybe as ruthless as Lewis or Fernando.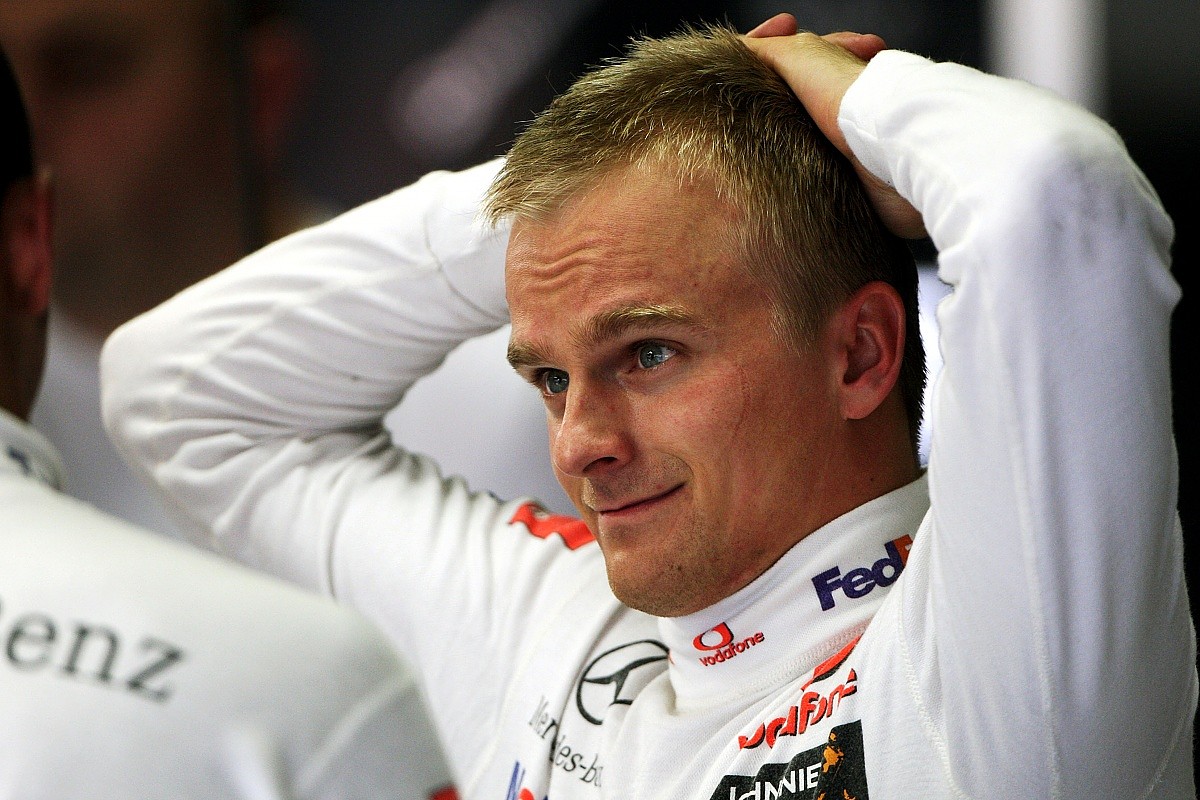 "But I wasn't just a friendly face there keeping everyone happy. I did have arguments with the McLaren guys - I wanted some things changed but that was all behind closed doors.
"Instead of being a good number two and doing my best to maximise my opportunities, I let that get into my head and the performance dropped."
But in the end, do morals actually matter as long as the result is secured?
"In my career, I won and I lost many races because I played hard and because I played nice," offers di Grassi.
"We're living in an era that fairness is much more relevant than before, but you have to get the job done, one way or another. If you're too nice, like in every competition, people will step over you, it doesn't matter if you're a driver or a manufacturer.
"There is no rule but clearly being too nice is not the right approach, especially if you're fighting for a specific result. And most of the time being too hard and pushing too much might not lead to the best result, so it's a fine line between how hard and how well you play these mental games."
Di Grassi, of course, has a point - walking the tightrope between the two extremes isn't easy, and drivers must choose which approach is right for them, without trying to be something they're not.
But write off the so-called 'nice guys' at your peril - because that friendly exterior could just be hiding a steely will to win.
"They say that nice guys never win," says Reid. "But I think Richard proved that one wrong."