It's the annual conundrum familiar to racing drivers the world over - do you step up to challenge yourself in quicker machinery against more established opposition, or continue to build experience with a view to launching a title push in season two?
In an age when instant gratification is king, the temptation is invariably to continue up the ladder - assuming budget isn't an obstacle - particularly in the wake of Max Verstappen's astonishing rise to Formula 1 after only a single season in Formula 3. This redefined what the ideal progression should look like and heaped pressure on young drivers to learn a category in just one year in order to be taken seriously.
While it may seem counter-intuitive, the best means of regaining lost momentum can sometimes be a step backwards
That perception has been fuelled in recent years by the ascent of Charles Leclerc (F3 to GP3, Formula 2 and F1) and Lando Norris (MSA Formula, Formula Renault Eurocup, F3, F2, F1) but, while their achievements should rightly be celebrated, they can create a misleading picture that maintaining forward momentum, at all costs, is the only way to reach the top.
Even Lewis Hamilton and Sebastian Vettel spent two years in the F3 Euro Series on their way up the ladder.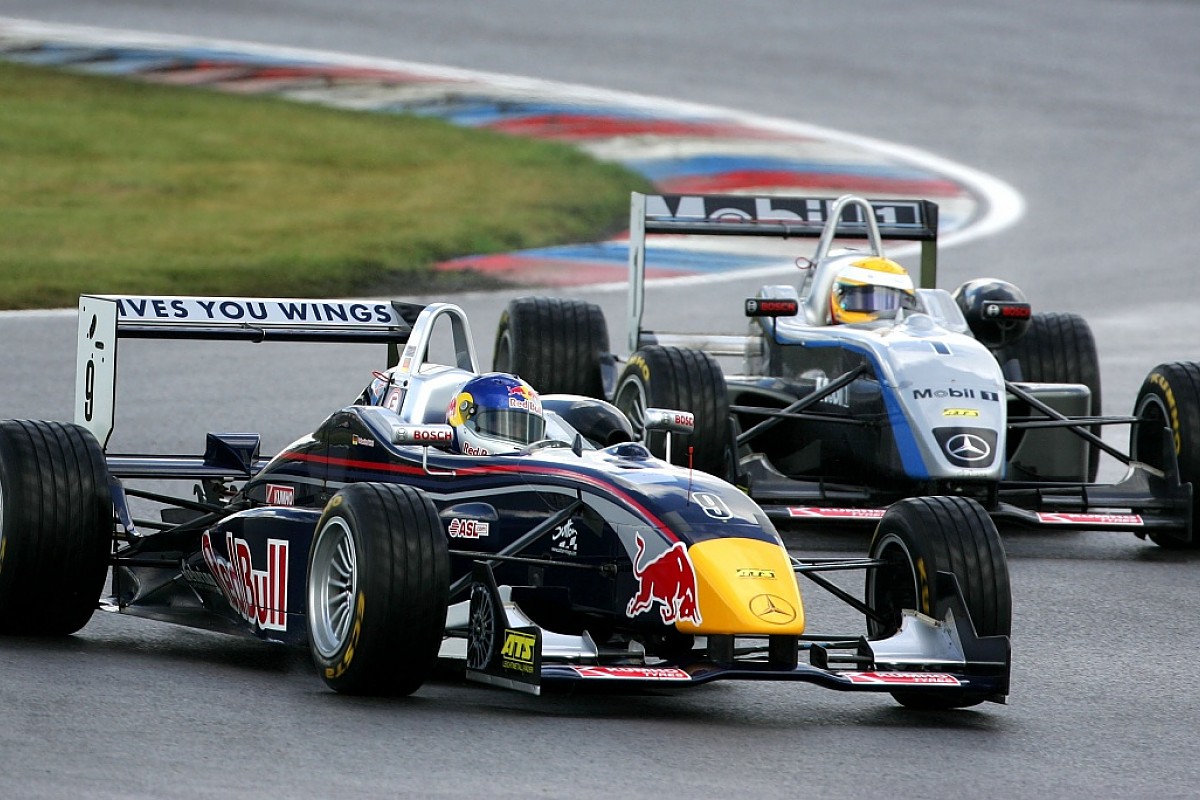 Being hurried up the ranks too quickly, whether by impatient backers or a driver's fear of being left behind by their peers, can leave racers improperly equipped for the challenge and faced with three equally uninspiring options: plough on in the hope of a breakthrough, give up, or bite the bullet and look for opportunities elsewhere.
While it may seem counter-intuitive, the best means of regaining lost momentum can sometimes be a step backwards. The old adage that you learn more about yourself in the low moments is oft-repeated for a reason, after all.
Rewind to May 10 2009 and the future looked bright for GP2 rookie Edoardo Mortara. He had held off race-one victor Romain Grosjean to win the sprint race in Barcelona, while Nico Hulkenberg, the man who had beaten him to the F3 Euro Series crown in '08, came home outside the points after a difficult weekend.
But by the end of the year, the picture couldn't have been more different. While ART man Hulkenberg romped to the title and apparent superstardom, Mortara was facing a career crossroads; firmly in the shade of Arden team-mate Sergio Perez - three years his junior - his confidence was shot after qualifying almost two seconds off the pace at Monza and Algarve.
Grosjean's situation didn't look any better, his F1 dreams apparently over before they had begun after a disappointing seven-race stretch filling in for the ousted Nelson Piquet Jr at Renault. Yet in both cases, a step backwards would provide salvation.
Grosjean's story is well known. After spending 2010 out of the spotlight in Auto GP - where he won the title despite not contesting all the rounds - and the FIA GT1 championship in a Matech Ford, he helped turn DAMS from GP2 midfielder into title winner in '11.
And while he has continued to divide opinion since his return to F1, Grosjean has helped establish Haas as a regular points scorer and achieved its best-ever result with fourth at the Red Bull Ring in July.
As for Mortara, he was invited by VW Motorsport boss Kris Nissen to return to F3 with his old Signature team for the 2009 Macau Grand Prix and duly won it, before sweeping the Euro Series and Macau the following year to put him at the front of the queue for an Audi DTM drive.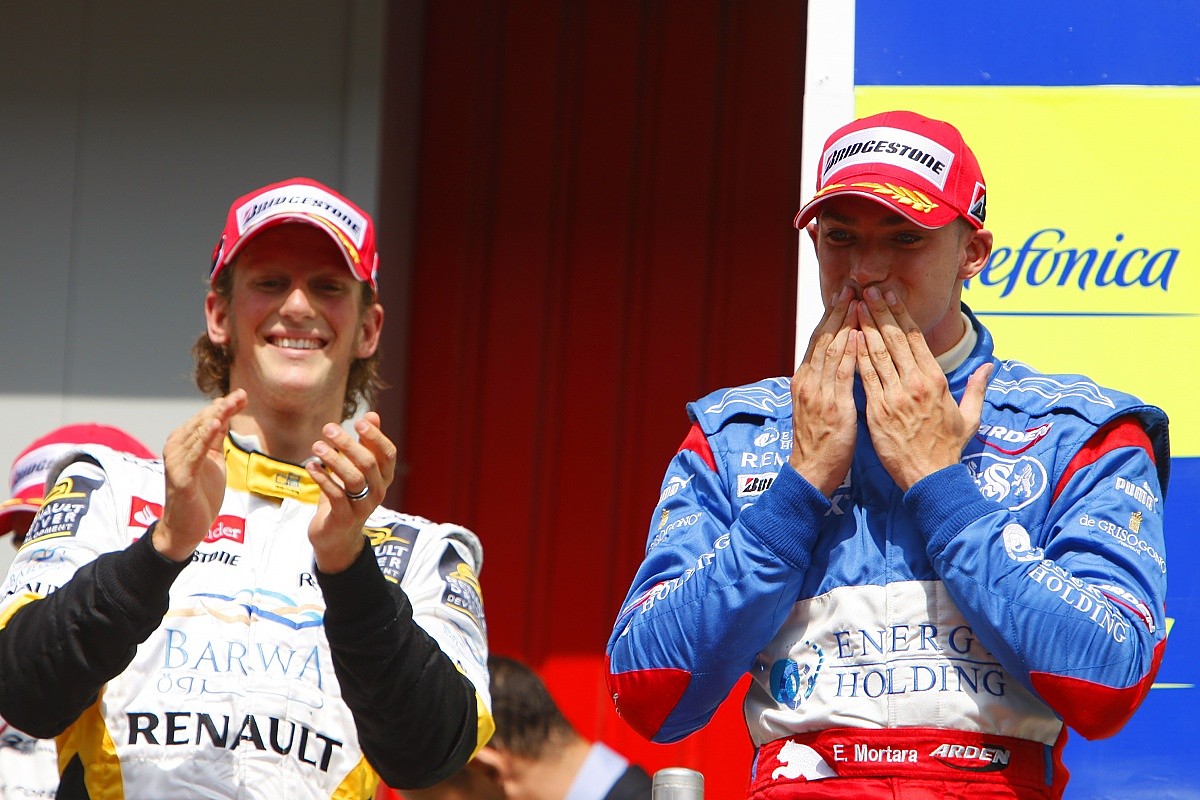 Now a regular in Formula E, DTM and GTs with Mercedes, the Italian knows just how important that Macau win was for injecting life into a career that looked in danger of hitting the skids, with his standing at rock bottom and the coffers empty.
"I was extremely lucky to survive that 2009 season, it almost destroyed my career," he says.
"It started very well and then we struggled for many reasons. There were weekends where there was not any performance in the car, it was strange. We tried whatever we could to get better performance, but it was impossible.
"I have to be extremely grateful to Kris Nissen, he had no doubts that I could perform in the right environment. I was coming from a GP2 season where I got lost; I didn't know if I was the cause, if the car was the cause. You can never be sure about this.
"We were trying to mention it to the guys from GP2 and nothing was changing. It was the year where it was a big difference from old engines to rebuilt engines; I had a small budget and I kept the same engine for pretty much the entire season.
"If I had the choice to do it again, I would not do it. It could have been possible to have a test with Audi and that would have been a much better choice at that point."
While moving backwards can outwardly be viewed as a sign of failure - and certainly would never be a driver's first choice, as Mortara admits - it can also allow them to take their destiny into their own hands by proving their credentials in competition, rather than the anonymity of testing.
Porsche GT ace Gianmaria Bruni found himself in a similar position at the end of his sole F1 campaign in 2004. Once the honeymoon period was replaced by the realisation that he was in for a hard slog in a two-year-old Minardi running an underpowered Cosworth V10 - "when you finished three laps behind the leader it was like a win" - it wasn't long before his enthusiasm faded.
Bruni was offered the chance to stay on for 2005, but didn't fancy the prospect of another year being lapped, so instead indulged his burning desire to compete by signing for Coloni in the new GP2 series - where he was joined by fellow F1 refugee Giorgio Pantano, whose foray with Jordan in '04 hadn't gone to plan either.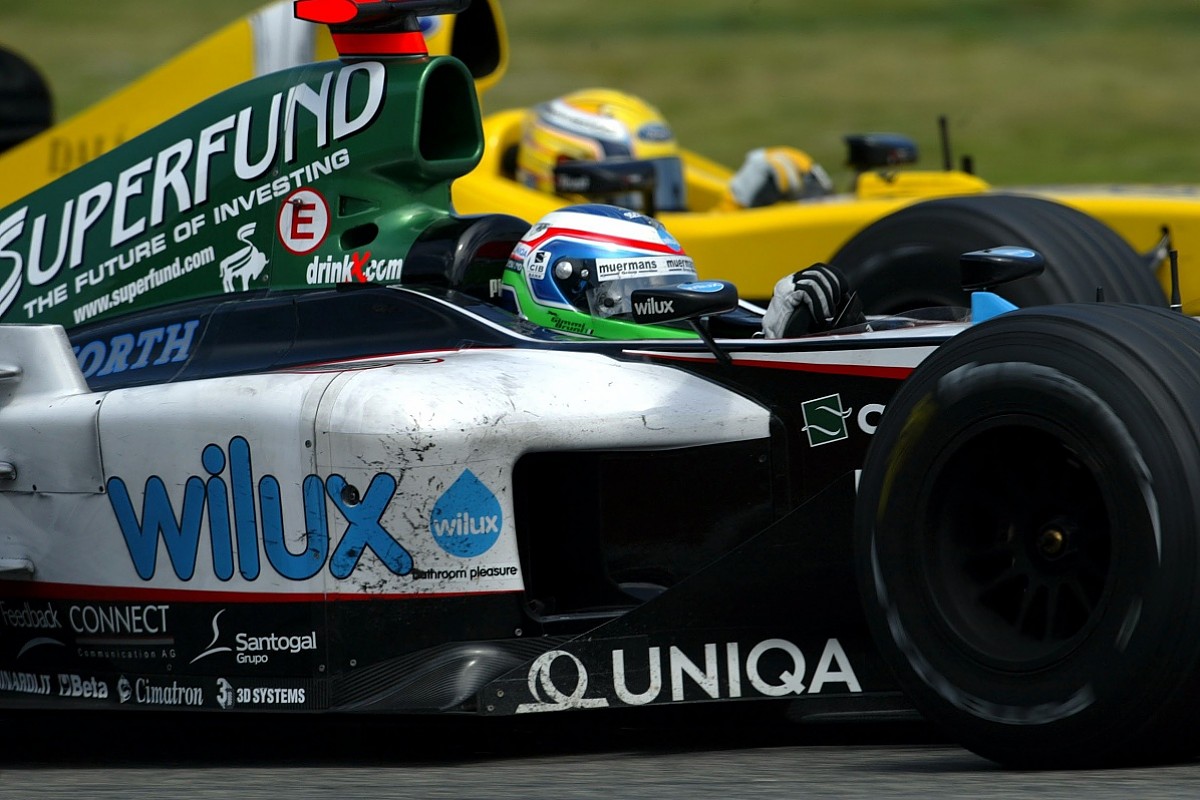 "I really wanted to go back into racing, just fighting, if it was for winning or for second or third," Bruni says.
"I was always hoping that we could have a chance to do something with Minardi, or even battle with other teams, but we couldn't have any chance at all. The only thing you can do is beat your team-mate but [Zsolt Baumgartner] was not considered a good driver."
The season started promisingly. Bruni was fourth in the points after the first four events following a win at Barcelona and a close second at Monaco, but Coloni fell into a spiral when technical advisor Sergio Rinland left, prompting Bruni's manager Maurizio Salvadori to orchestrate a move to Durango as a stop-gap before joining Salvadori's own start-up team, Trident, for 2006.
"I really wanted to go back into racing, just fighting, if it was for winning or for second or third" Gianmaria Bruni
Despite the low expectations for such a new squad, Bruni won only the team's third race at Imola, but found his Hockenheim feature-race victory over Lewis Hamilton and Timo Glock even more gratifying - proof that he could match drivers destined for bigger things given equal equipment.
Although his form elsewhere was patchy, Bruni saw seventh in the standings as a job well done.
"We showed we could be up there and when we had a good car, we were in the top three; obviously what we missed was the consistency," says Bruni, who joined Ferrari's GT programme for 2007.
"Normally people just look at the results at the end of the championship, they don't go deeper into the details to see the reality. But I knew that in circumstances when I had a good car and the other competitors had a good car, I could have a chance to win and at least have a chance to battle with very good drivers like Hamilton.
"From lap one to the last lap was unbelievably close [at Hockenheim] and at the end we won by 1.2 seconds, so I was proud of my drive and proud of the team - everything was perfect."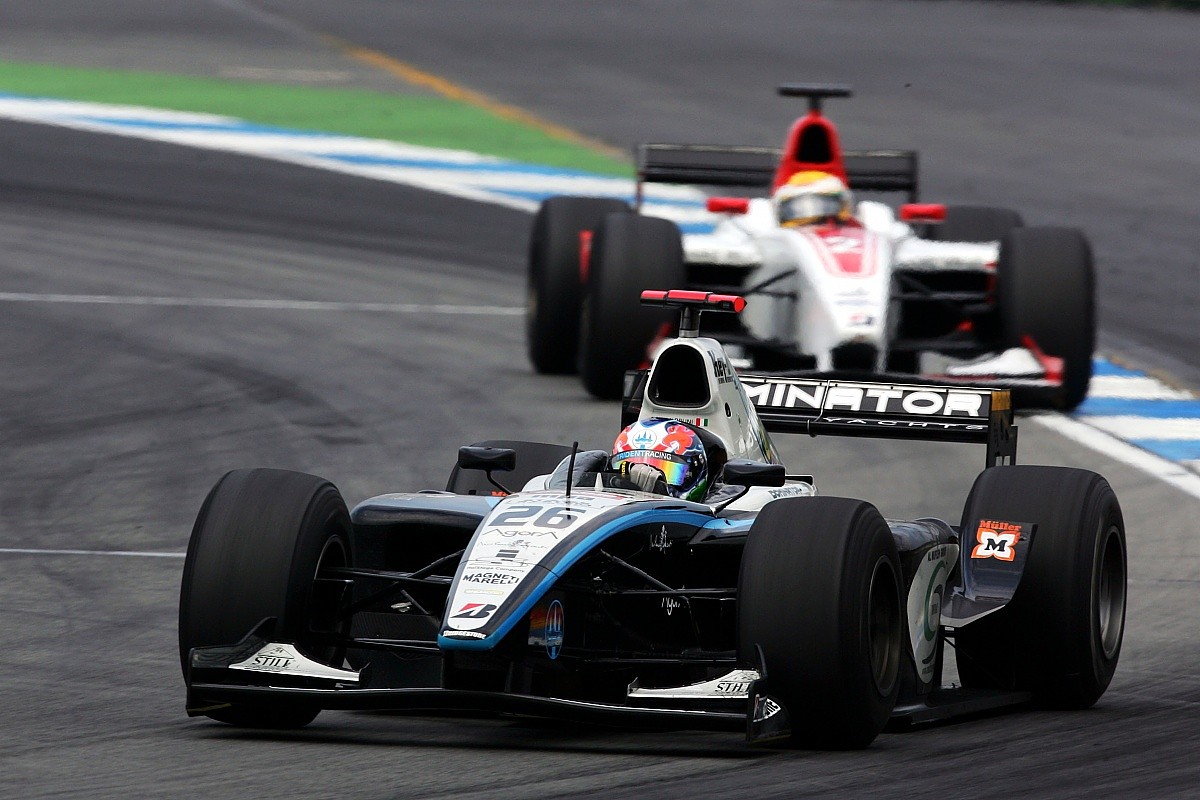 Yet while Bruni was on his way to a successful career in sportscars that has since yielded multiple titles and Le Mans class wins, his good friend Pantano's career never took off, even after winning the GP2 title in 2008.
With many believing that, at 29, he had already missed the boat, Pantano became the first series champion not to move into F1 the following year, proving that even a successful step back doesn't lead to further opportunities in every instance.
"Giorgio had this obsession that he wanted to win GP2 and have a second chance in F1, but at the end he didn't get it," reflects Bruni.
"It's a shame that he didn't have more opportunities. When he has a good car and he's on it, he's one of the best rivals I had of all time, in the top one or two.
"I also wanted to show that I can do better than what I did in the Minardi, but at the end I had an opportunity to have a test with the GT cars and Ferrari took me, and from there my career changed. If I had to go back, maybe I could take this chance even earlier."
As Pantano discovered, taking a step back in a bid to go forwards is a path laden with risk, with universal expectation on more experienced drivers to clean up. Mortara felt huge pressure to make sure he didn't find himself in an identical predicament to his compatriot and even had sleepless nights ahead of his Macau return.
"I had my back against the wall. Luckily everything turned out alright but it could have gone really wrong," he says.
"To go back to F3 was a no-brainer; it was the only option I had to continue racing. But after GP2, everything I did for the next year or two after that, it was either win or you will never have a professional career in motorsport, so clearly you are under pressure.
"No matter what, I was not confident. You know those drivers that are very confident, if not arrogant you can say, they know that they are going to perform, but I was never like that. Even if I was coming from a very strong race weekend, you always have to prove [yourself] and try to be fast. In 2010 I was not feeling like I was the favourite, I was going weekend by weekend."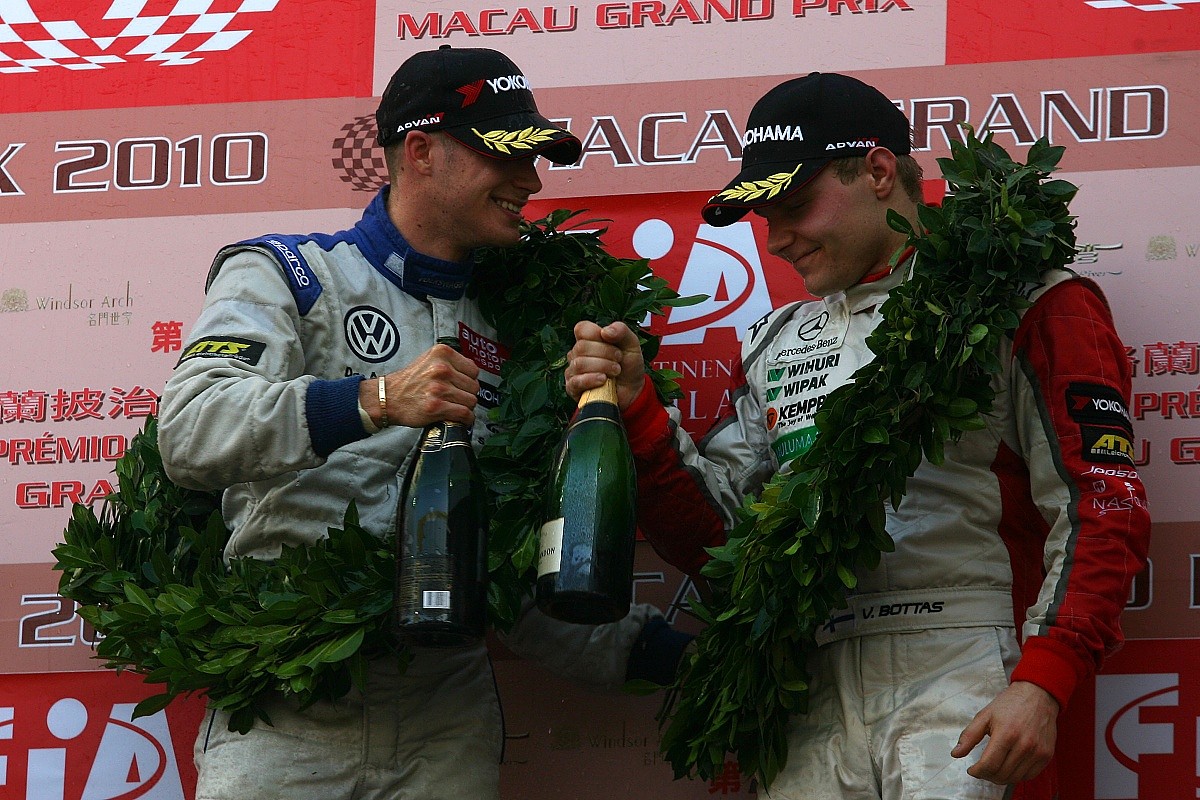 Yet important as driver performance is, often the key differentiator between making a successful shake of it or not is how comfortable they feel in the team environment they land in.
Roberto Merhi has managed only a single F2 podium with Campos, Rapax and MP Motorsport since the start of last year - hardly the ideal way to earn an extension to his bit-part 2015 campaign with Manor - and has now lost his seat, while Glock was convinced that his gamble to join the unheralded BCN Competition in GP2 was destined for failure.
"When I did the first race with iSport, I realised there could be a second chance to get back in F1" Timo Glock
Having contested four races in 2004 with Jordan - in place of a cash-strapped Pantano - Glock was priced out of a seat when the team was sold. He switched to Champ Car, won the rookie of the year title and looked set to establish himself as a name to watch for '06.
"When I went to America I thought, 'That's it with F1, it will be hard to come back'," explains the BMW DTM ace.
"My focus was already in America and it was definitely the plan to do another year in Champ Car, but it didn't work out in terms of the sponsorship, otherwise the journey would have been totally different I think."
When a proposed deal to switch to KV Racing collapsed, Glock was left in the lurch. Returning to Europe, he was one week too late to fill the second berth at iSport that instead went to Tristan Gommendy. He eventually signed with BCN, but the opening rounds were "a total disaster".
It didn't get any better at Monaco, where Glock was distraught after losing fifth to a gearbox failure, even going as far as informing his father that he wanted to start working with the family company. But Glock had done enough to prove his worth and, with Gommendy's wallet empty, iSport boss Paul Jackson wasted no time in getting his man.
"Paul was standing in the pitlane taking sector times in the Swimming Pool area, and after that he told me I was the only guy matching Hamilton in that section," says Glock.
"When I did the first race with iSport, then definitely I realised there could be a second chance to get back in F1. When that happened, everything turned around."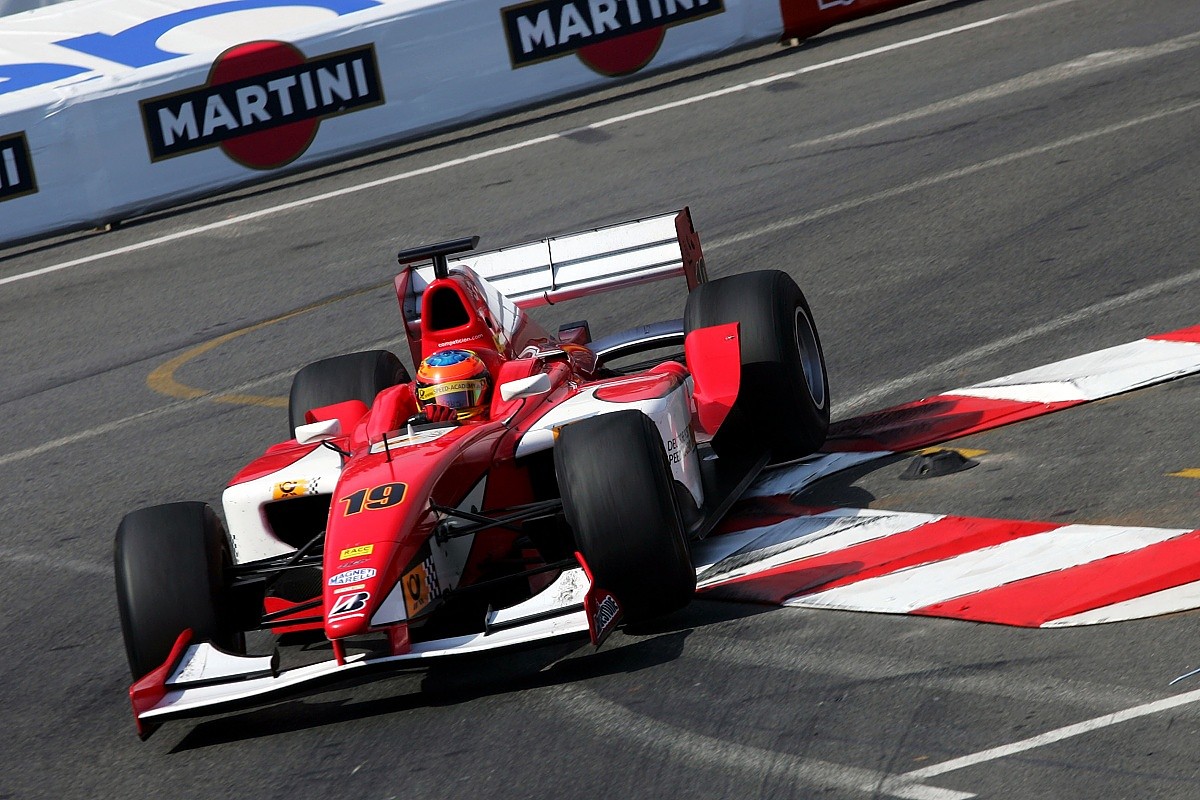 Glock surged up to fourth in the points and won twice, laying the foundations for a successful title challenge in 2007 that opened the door to another shot at F1 with Toyota.
While we're not about to see drivers dropping down a level en masse to bolster their trophy cabinets, it shows that there is "a second racing life", as Bruni puts it, for those who are willing to take a punt and think outside the box.
Yet this problem could largely be avoided by drivers sidestepping environments that do not allow them to shine in the first place.
In hindsight, Mortara would not have subjected himself and his backers to that chastening season of GP2 in 2009, and warns that drivers should have a carefully considered plan in place before committing to a money-sapping programme in sub-optimal conditions that could damage their career prospects.
"The ones going to Formula 1 are the ones chosen by young driver programmes," Mortara says.
"If you're not part of them, it's almost impossible to go to F1, especially if you don't have a lot of money or resources. Granted, you can force it a bit by trying to do some races in Formula 3 to catch the eye of some young driver programme, but when you get to F2, if you're not being pushed by a programme, you have no chance to get to F1 and no chance to succeed in F2 as well."
Pragmatism has always been a crucial trait in motorsport.
"It's not only fun, it's your job, you need to be earning money with it and that's what drivers need to realise very early," adds Glock.
"If they have a chance to get a run with a manufacturer in GT or DTM, they should grab it."
While the F1 dream is still alive it takes a brave driver to head in a different direction. But that's the funny thing about momentum - sometimes you're served just as well by going sideways or backwards as you are going forwards.
It's not all about the journey - it's what you do once you get to the destination that counts.