Matthew Wilson is nervous, and not for the first time. But on this occasion it's not a World Rally Championship result on the line, or even a victory for his M-Sport Bentley race team. This time it's 21 inches of lovely forged alloy that has him on edge.
The Cumbrian is trying to thread a 2188mm-wide gap with 2187mm of shiny new Bentley Continental GT. We're in Rubino Red with 12 cylinders rumbling away in front of us and there's nowhere to hide from a Eurotunnel-full of soon-to-be-holidaying Brits watching and waving. Wilson is inch-perfect and, as the door closes behind us, a relieved man.
"I would have looked a bit of a tit if I'd kerbed it," he laughs.
I remind him we've still got to get off the train on the other side. He reminds me I've got to bring the thing back a day later...
We're heading south to Spa, where M-Sport's racing version of Bentley's new motor is testing in preparation for the 24 Hours. Matthew's running the show and I'm along for the ride. He likes the car.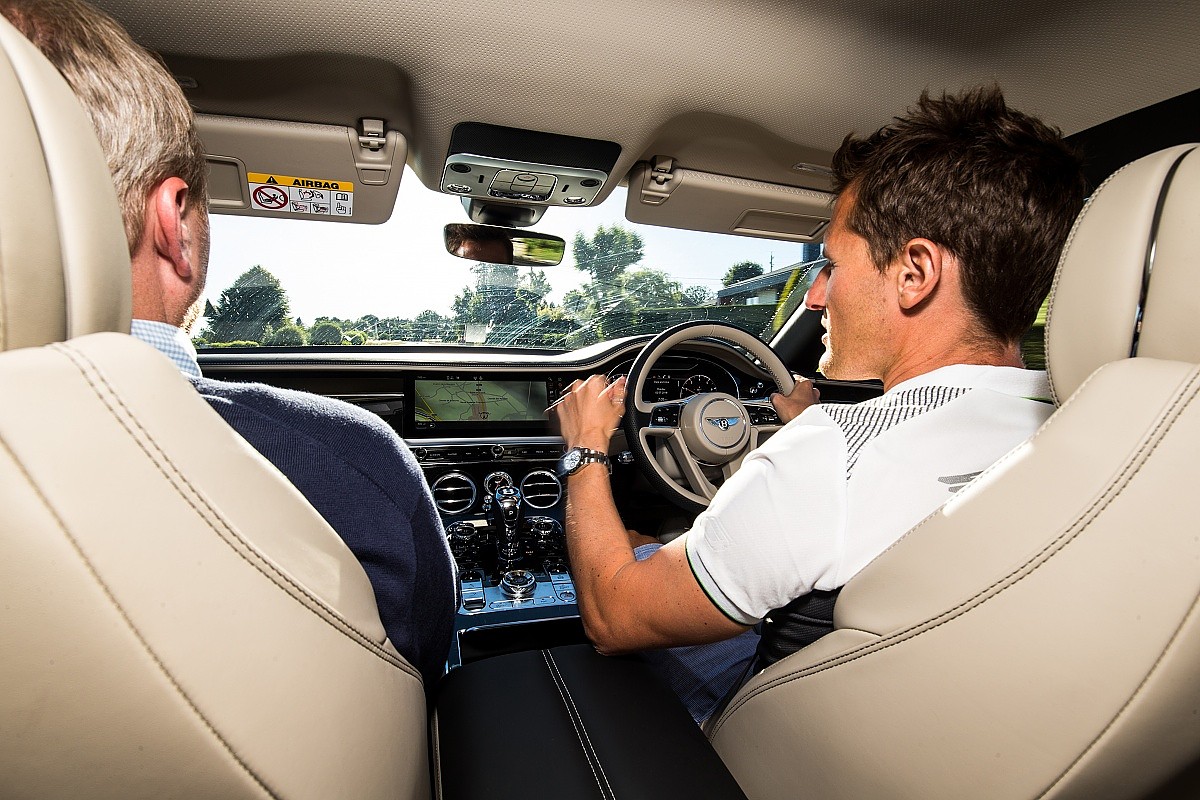 "The old one was good," he says, "but this thing..." Fortuitously, we find ourselves on a deserted stretch of asphalt just south of the Channel. "This thing really shifts." His right foot reminds 600-odd horses of their raison d'etre, and hello Belgium.
Wilson's been here before. This is his fifth full season of racing with M-Sport and he's as comfortable in the Spa paddock as he is in service parks right around the world. He's made a real success of the transition from professional rally driver to team manager.
Did the post-WRC playboy life appeal at all?
"Oh yeah," he grins, "could you imagine me getting away with that? Dad would have kicked my arse!"
Matthew's a Wilson and the Wilsons are hard workers.
At the age of 15, Wilson Jr was dominating the 2002 T Car Championship
"The Bentley thing couldn't have come at a better time," he continues.
"There was a chance I could've done some more rallying, but I broke my ankle while I was training at the start of 2012, then some deals fell down and that was it.
"I'd just started going through some of the departments at M-Sport to have a look at all aspects of the business when Bentley happened. It was perfect."
Unlike his father - multiple world championship-winning team principal and British Rally champion Malcolm - Matthew is an old hand at circuits.
At the age of 15, Wilson Jr was dominating the 2002 T Car Championship, winning 17 of 22 races. A year later he was team-mate to Lewis Hamilton (below) at Manor Motorsport in Formula Renault 2.0 UK.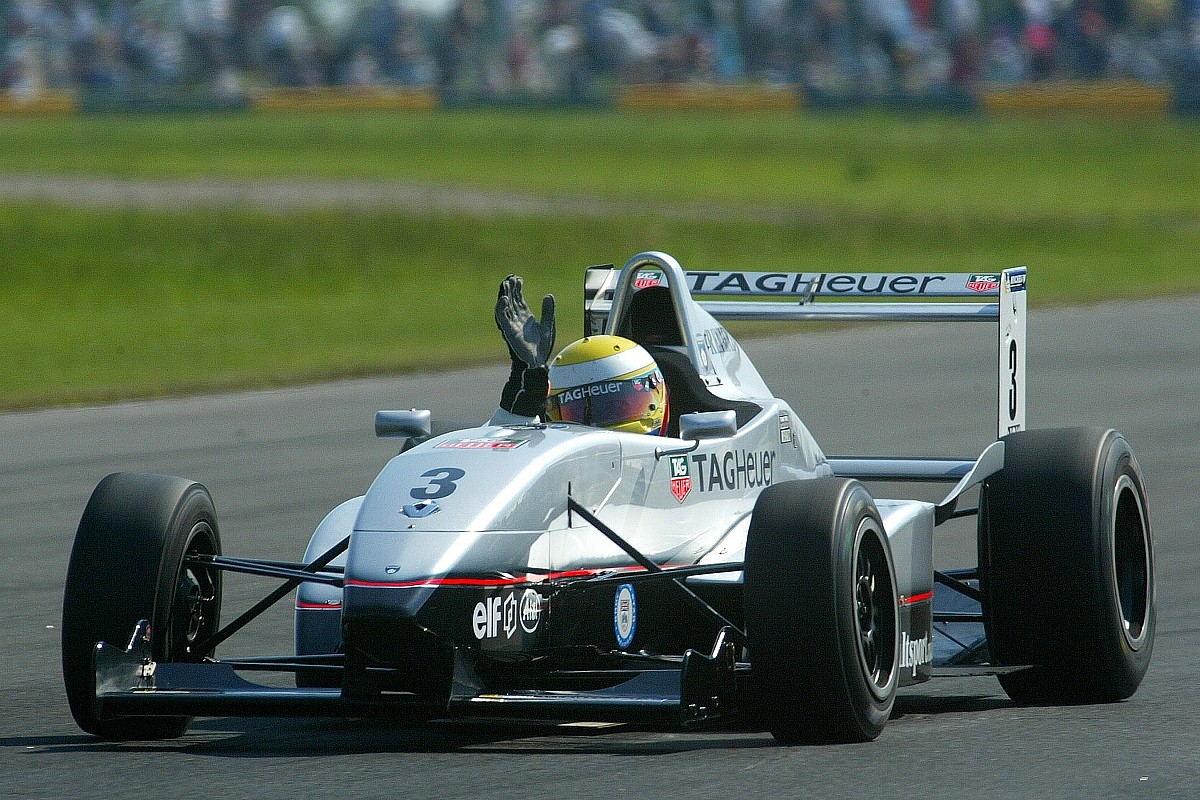 Success didn't come quite as readily in a single-seater, but Wilson was signed and sorted for a second year in the series when he drove a Ford Focus RS WRC between the trees for the first time.
"I remember coming back from that test," he says.
"I was hooked. But it was tricky - dad had done a deal with Manor for the following year. I was really worried - how ungrateful would it seem for me to say I didn't want a season of Formula Renault? But dad was brilliant, I think he knew what would happen once I got in that rally car."
That's not to say Wilson regrets his time on track. Quite the opposite.
"I look back now and think, 'What were you doing, you bloody idiot?' I had Lewis Hamilton for my team-mate, shared the same engineer, had access to all of his data and I don't think I made the most of it. Of course in those times Lewis was just another racer. You could tell he was special, but he wasn't a world champion.
"I got on really well with him, he came up and stayed at ours; he was so helpful. I was so new to all of that and he'd been at it for a long time. I wasn't a threat to him and he did everything he could for me. I'd always follow him out in free practice, follow his lines and all that. Even at that age he was such an accomplished professional.
"The thing that sticks in my mind was his mental strength. He's only two years older than me, but the way he dealt with stuff was really impressive. He had a lot riding on that season; yes, he had McLaren support, but he had to win the championship to move up and progress. He just took everything in his stride and went on this incredible winning run."
As Hamilton moved up the racing ladder, Wilson went rallying. There was, of course, nothing new about this world. Ahead of his first FRenault race in 2003, he won his first rally - the Malcolm Wilson Rally, obviously - as co-driver to his father. Twelve months on and he was defending that victory from the other side of the car, a fully fledged WRC Focus that Colin McRae had used to win the Cyprus Rally in '01.
With hindsight, was the deep end a little too deep? After a couple of years of competing in Britain (and some Finnish Rally Championship rounds) an 18-year-old Wilson had set off for his world championship adventure. Standing at the Monaco launch of the Stobart VK Ford Rally Team on the eve of the 2006 opener, he couldn't have looked more ill-at-ease.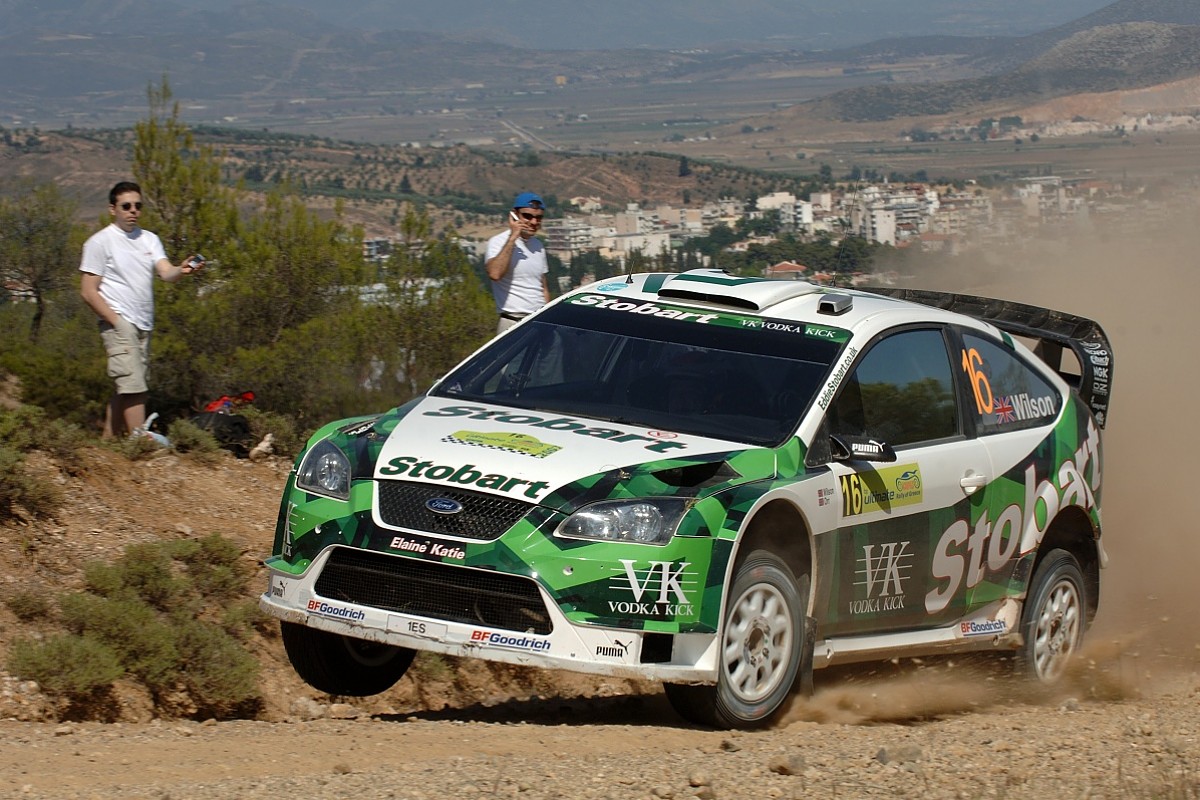 "I was just wondering what I was doing there," he says.
"I was standing next to drivers like Marcus [Gronholm] and Mikko [Hirvonen] and I felt like I didn't belong."
The first two years of his WRC career were spent learning the roads and the rallies. He did that, finishing events and bagging experience. Fourth in Japan towards the end of year two signalled that the speed was there as well. For the remainder of his time in the WRC, Wilson was rarely outside the top 10, but that elusive first win never came.
Usually arriving at an event without much pre-event testing, Wilson would find his feet on a Friday morning and find his rivals down the road by Friday afternoon.
"It must have looked like I wasn't completely committed all the time." Matthew Wilson
"If ever there was somebody who'd had a bit of a problem or something on a Saturday or Sunday and we were in a fight with them, it was all there," he says.
"I remember Cyprus one year when Seb [Ogier] had been off in the C4. He was back on the road and we were both fighting for fifth place. Going into the last stage, I said to Scott [Martin, co-driver] that we were going to push, we weren't going to lose that place. We were quickest and Seb went off.
"Dad would get so frustrated at times about that. He'd say to me, 'You can do it, you've done it - now why can't you do it all the time?' I can understand that frustration now, but at the time it was tough.
"He wanted the best for me and it must have looked like I wasn't completely committed all the time."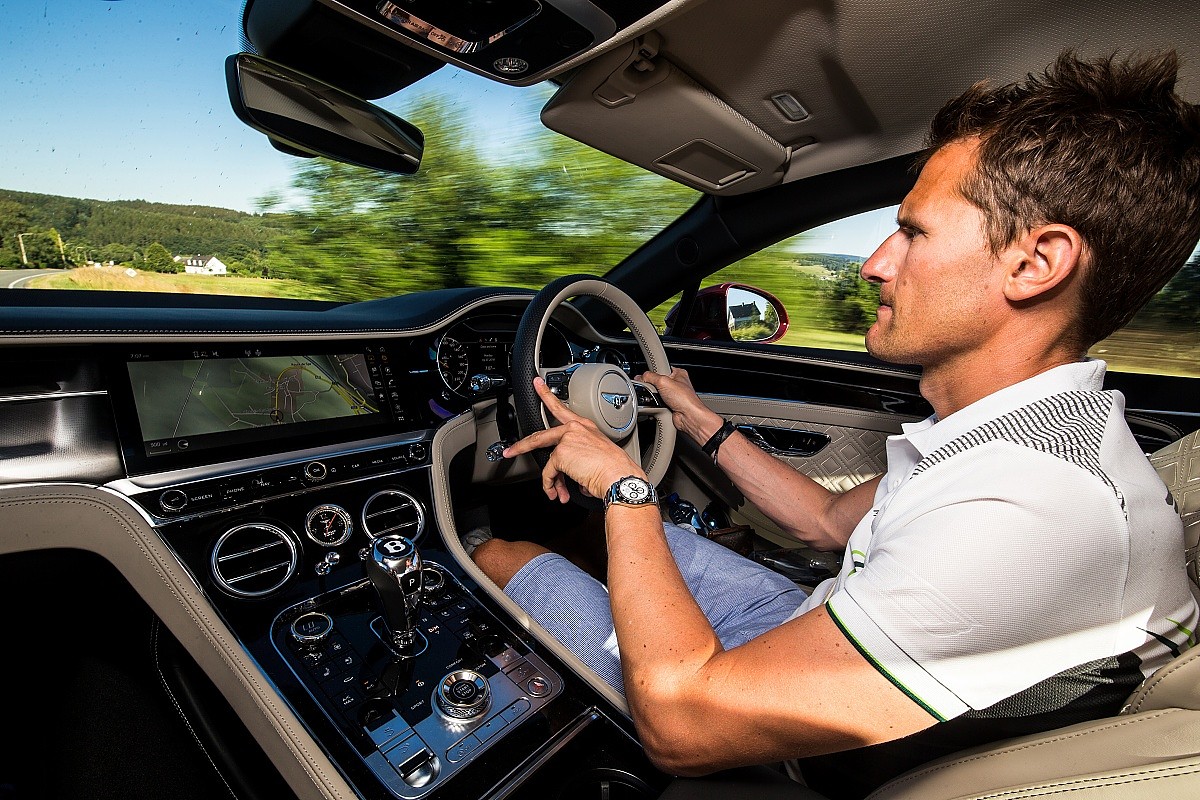 A factor that had a major impact on Wilson's career was one he steadfastly denied at the time. In 2005, when he'd just moved into the lead of a BRC round for the first time, he suffered a crash that could easily have claimed both him and co-driver Martin.
Too quick into a right-hander at the bottom of the infamous 'ski slope' in Gartheiniog, Wilson's Focus thundered into the trees at over 100mph.
"We went from 168km/h [104mph] to zero in 1.2 seconds," he says.
"It was a fair old stop."
He and Martin suffered a host of broken bones. Matthew's memory of the shunt and the aftermath is hauntingly clear. Mark Higgins and his co-driver Bryan Thomas were first on the scene and immediately started working on Martin.
"They knew what they were doing - they went to the one who'd gone quiet," says Wilson. "But then I went quiet. I'd swallowed my tongue." Higgins sorted that one out.
"Because we were both in such a bad way, they loaded us both into the back of the ambulance," adds Wilson.
"I just kept telling Scott I was sorry. He reached up from the floor to pat me on the hand to say it was OK. Well, my hand was back here [he demonstrates an entirely unnatural angle for a hand to be sitting at] and I screamed.
"He said sorry and patted me on the leg... by then my knee was the size of a football and I screamed even louder. It was horrendous, I could literally see blood running out of the back of the ambulance."
Wilson's recovery was lightning-quick and fuelled by a desire to get straight back in the car. Within weeks, that's where he was. And by the end of the season he'd taken his first BRC victory and won three rallies in as many weeks. Psychological effects?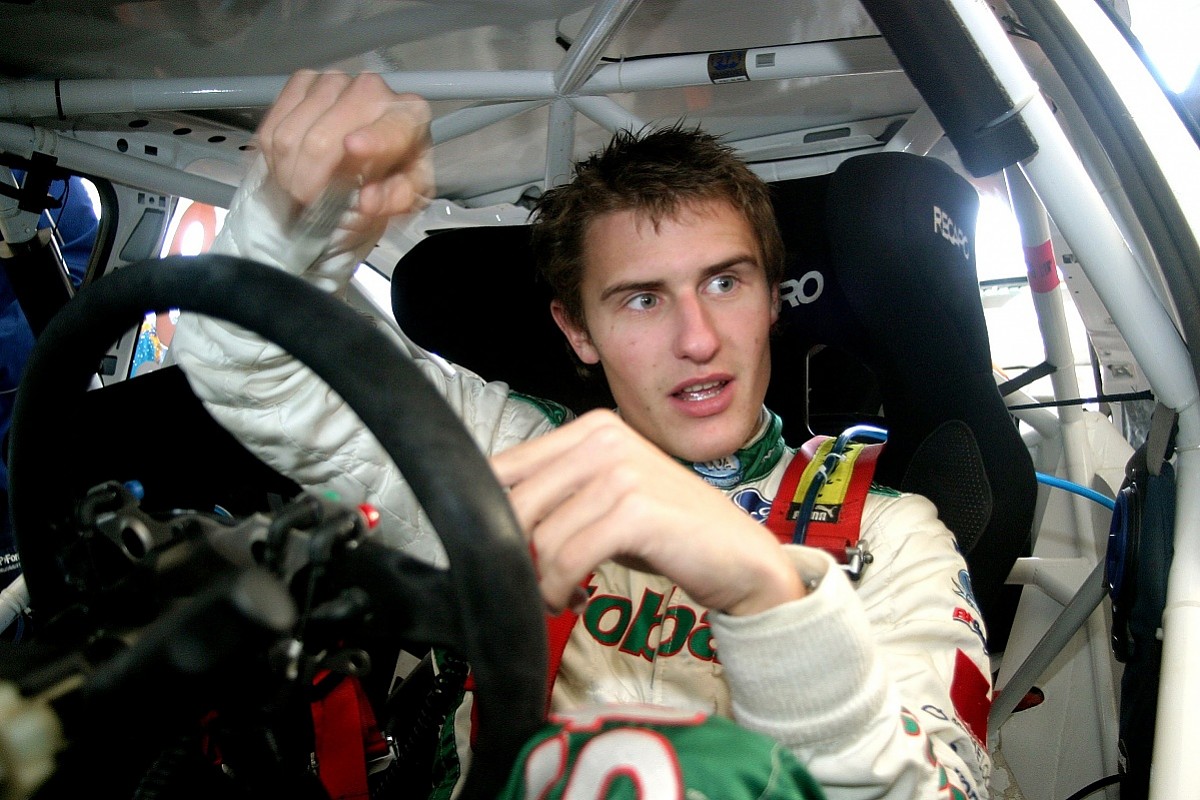 "I was driving really well after the crash," says Matthew.
"I was a bit all over the place on the first event back, then we had a big slide, went into a ditch and came out the other side. I was fine then.
"For a good couple of years I didn't give the accident a second thought. You don't at that age, do you? But now it's absolutely clear that it had a big effect. It was a massive crash."
Apart from braking earlier for that right-hander in mid-Wales, there must be other advice the 31-year-old Wilson would give his younger self?
"The other thing I would have changed is doing all the WRC rounds; people overlook the importance of winning rallies." Matthew Wilson
"I would think more about getting straight into a World Rally Car," he says. "But, let's face it, if somebody offers you a World Rally Car at the age of 17, you're hardly going to say no, are you?
"There were definitely times when I was starting out that the car was driving me. It probably would have been better to do a one-make series or build up to the WRC car.
"The other thing I would have changed is doing all the WRC rounds; people overlook the importance of winning rallies. If I had my time again I'd try to do 70 or 75% of the world rounds and then do four or five rallies to try to win them - those victories give your confidence a real boost.
"And I'd tell myself to appreciate what I had. How many people of my age get to drive a World Rally Car on the best rallies in the world?"
In no time, we're on the outskirts of Spa and we've scarcely touched on his day job.
Having watched him in, out and around a rally car, I'm interested to see Matthew Wilson the team manager in operation. And within minutes of arriving we're in the back of the Bentley pit at Belgium's most famous racetrack, where Wilson is away and in the flow.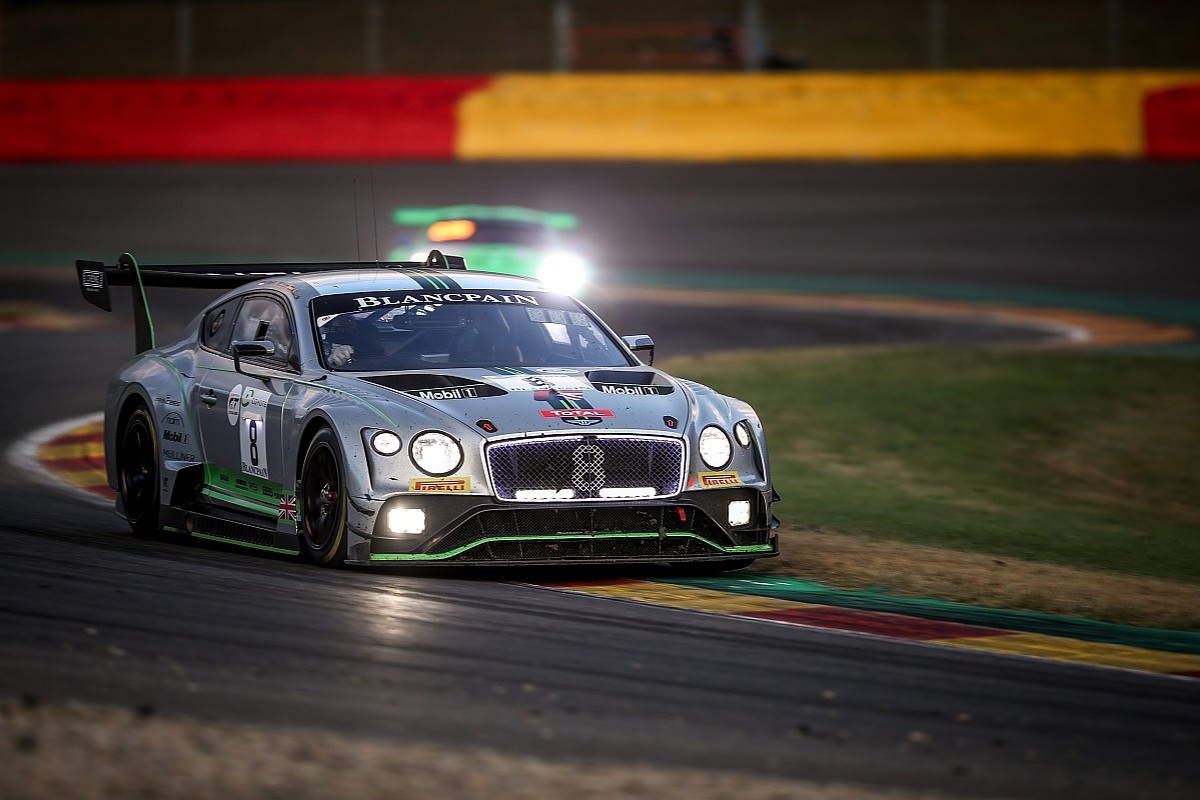 Testing starts tomorrow and he's keen to know how the set-up day has gone. He moves into a more detailed conversation about what's needed from this new-spec Continental GT3. But what happens when Wilson Sr arrives on the scene?
"Nothing really changes," says Matthew.
"We've got a good family atmosphere around the team here; mum comes and [wife] Katie-Anne can usually be found washing overalls at 1am during a 24-hour race. We're all part of it and I like that.
"If dad's not there from the start, he'll fly in from a WRC round and I make sure everything's sorted for him. He's coming out of a high-pressure situation at the rally and I like everything to be perfect. Having said that, you can guarantee he'll spot some detail: 'Why's this different on this car to that car?' Bollocks! Why didn't I see that? Nothing gets past him.
"It's fantastic to have him around though, it's reassurance for me. He's dealt with pretty much every situation and to have that experience to call on is invaluable."
And having been on the wrong side of Wilson Sr as a driver, Matthew's well-versed in the appropriate setting for the hair dryer when one of the Bentley boys makes a mistake.
"Hey, if it's an honest mistake then you can't say anything about that," he says.
"But we had this situation when one of the drivers collided with an amateur driver, we were nowhere in the race and he destroyed the car. I was off the rev-limiter then. Dad reckons I'm worse than him now. I'm not sure about that!"
All too soon, the fire is put out in 12 of Crewe's finest cylinders. Journey's end. Not just yet for Matthew though.