Racing drivers are by their nature fundamentally competitive. Whether those instincts are manifested in their number of Instagram followers, who has the best training regime or even something as trivial as being first in the queue for a rental car at the arrivals desk, drivers take delight in any perceived edge they can find.
However, those pale in comparison to any activity that involves driving, even in a simulation environment where the chief objective is not to set the fastest times but to learn as much that can be transferred to the race track as possible.
When chasing lap times, it is easy to fall into the habit of driving erratically and taking more risks than on a real circuit, where flirting with the walls carries a greater risk of damaging the car and the bank balance.
Pushing the boundaries and setting a blistering time on the simulator may win a driver short-term bragging rights, but it will be of little use in the long-term when they arrive at the actual circuit, without the same equivalency between risk and reward.
As the founder and head driver coach of simulation experts Pro-Sim, GP2 race winner Adrian Quaife-Hobbs is familiar with the common pitfalls that affect drivers in the sim and how to avoid them. It sounds obvious, but sessions are most relevant when there is a specific issue to work on beyond simply 'going faster', which involves a degree of self-analysis from the driver concerned.
"You can get into the technicalities of a track, but to start with it's more about driving and how the balance is affected, rather than lines and braking points" Adrian Quaife-Hobbs
"We'll speak before the session to get a rough idea of what we're trying to achieve, so we need to know how their last race or their last test went, if there's something in particular they're struggling with, or maybe a scenario that is causing them an issue in real life they want to replicate," says Quaife-Hobbs.
"You don't want to draw too many conclusions from what you see first of all - the key thing is to understand if it's just something they have on the sim that's an issue. You don't want to focus on something that isn't actually a problem in real life but they can't seem to hook up in the sim, which can happen."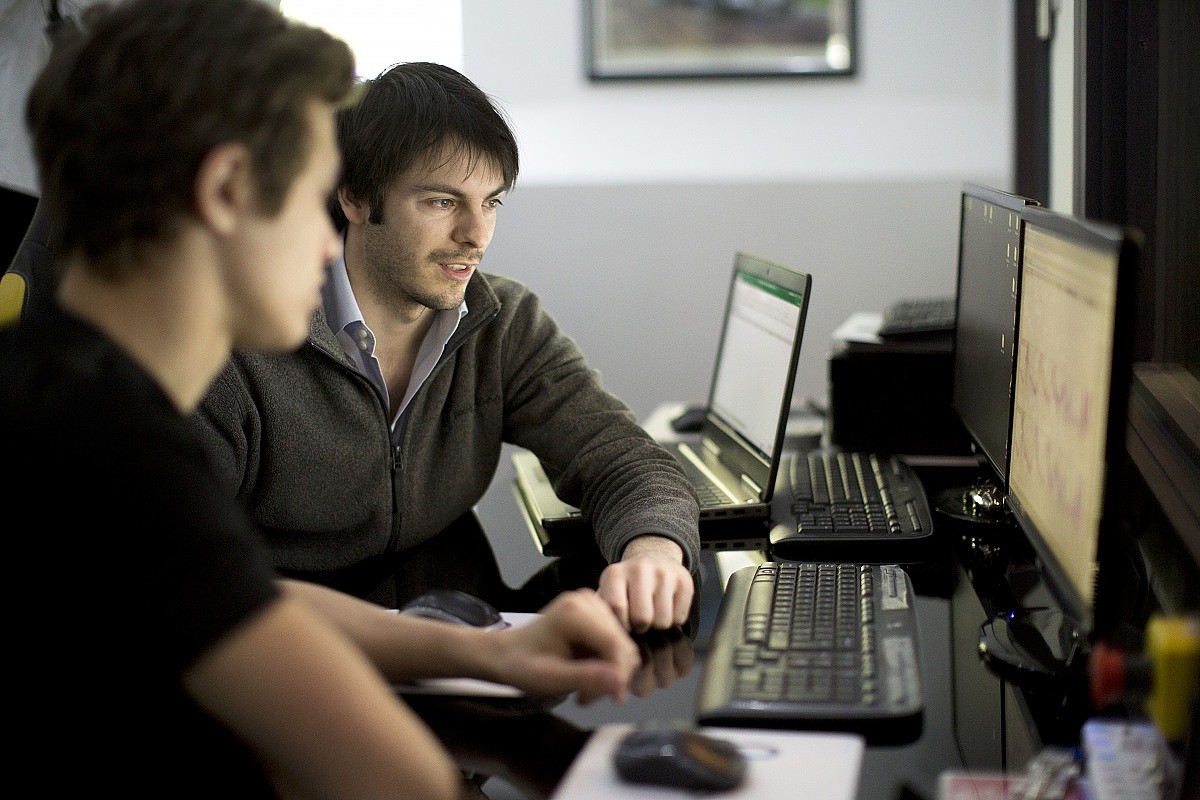 Pro-Sim will typically tailor a session around a track that is coming up, but with the specific aim of learning the nuances of the car and developing techniques that can be applied to any circuit. Acing a lap of Brands Hatch is of little use if the driver picks up bad habits that prove detrimental elsewhere.
"It's always in a car and a track that they're going to be testing on, then we'll pound around and work on the basics of the car," explains Quaife-Hobbs. "You can get into the technicalities of the track once you're looking for the last few tenths, but, to start with, it's more about what they're actually driving and how they're affecting the balance, rather than really working on lines and braking points."
Setting ego to one side and stressing that simulators are purely a tool to become a better racing driver, rather than as a validation of skill, is another way Quaife-Hobbs keeps sessions focused.
"You don't always have to focus on lap times - if you want to do that then it can come in the last performance run," he adds.
"It's the same as real life in testing - often you're not that quick in the middle when you're trying a lot of things and then you put it all together at the end of the day. What we're doing here is trying to get everything in line so when drivers go for a performance run, it's fast and they know why it's fast."
With this in mind, Quaife-Hobbs encourages drivers to approach the session as though they were driving on the actual circuit, with all the seriousness that entails.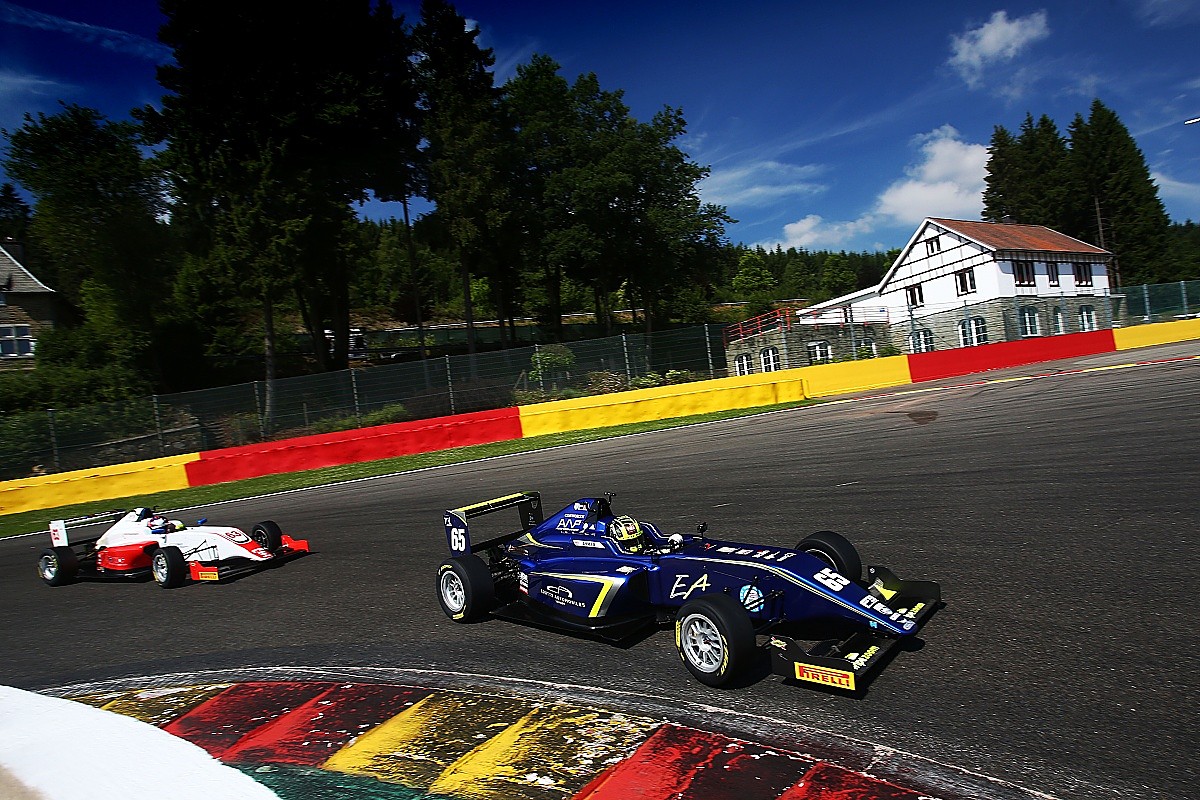 Pro-Sim regular Enaam Ahmed has taken that advice to heart and has reaped the rewards; with 12 BRDC British F3 wins to his name already this season, he has also wrapped up the title with a round still remaining.
The 17-year-old acknowledges the temptation to push the limits on the simulator is always present, but he has benefited greatly from devoting recent sim sessions to braking technique, allowing him to prioritise set-up work in testing.
"You can gain a lot of time on sims by cutting corners and doing things that you can't do in real life, but I don't really look at lap time on the sim," he says.
"The biggest reason why I use the simulator is to develop driving techniques that I want to get better at, then we'll structure the session around that.
"Adrian's sim feels like the real deal, so I always feel like I have to build the speed up. A lot of people think crashing on the simulator doesn't matter, but that ruins the whole point because you want to keep it as real as possible.
"Before jumping in I will close my eyes, visualise the track and get a feeling of how it would be to drive in real life to get that fear-factor back, so if I do crash in the simulator then I have the same feeling that I'm going to hurt myself."
Pro-Sim runs software designed by Quaife-Hobbs himself, which features low-grip grass and AstroTurf to discourage abuse of track limits. Discipline is perhaps the ultimate trait of a good sim driver, but also helpful for all drivers to learn on their way up the ladder.
"With some drivers you have to turn the lap times off, but it's better to let them do that themselves and develop a bit of self-discipline," he says.
"You always start off slow and then build it up, but it's natural that you have to go beyond the limit on the sim because you don't get the same feelings as real life.
"Obviously, there are certain corners where you can take a lot of kerb or too much exit kerb, the same as in real life - at the Red Bull Ring you could probably gain seven tenths by taking all the runoff up to the wall at turn one - but it's pointless. It's better to stay within the limits because you're not going to hop over that big sausage kerb in real life.
"Ultimately, it's about what you want to achieve. If you want to cheat the system then you can, but you're only kidding yourself."