Celebrating its 90th anniversary this year, the Nurburgring has an aura that is unrivalled by the modern brand of Hermann Tilke Formula 1 tracks, verging on the mythical. It's not hard to see why.
With 13 miles of winding narrow Tarmac and over 150 corners to memorise, the Nordschleife is one of the most demanding and dangerous circuits still in existence, an evocative reminder of a bygone age when safety was merely an afterthought.
Jackie Stewart's victory by four minutes in the 1968 German Grand Prix (with a broken wrist) is widely held to be among the greatest wet weather drives in history - "like flying an aircraft in bad weather without radar" as Stewart put it - but even the Scot, a three-time winner there, found the place deeply disconcerting.
"I have always joked that if anybody says they enjoyed driving around the Nurburgring, they're either lying or they weren't going fast enough," he wrote in his autobiography, Winning Is Not Enough.
Stewart famously called the 'Ring the 'Green Hell' and it's a nickname that has stuck. When Niki Lauda suffered his near-fatal accident in 1976 and the circuit was finally deemed too dangerous for F1 - after the drivers, led by Stewart, had boycotted the event in 1970 - it only heightened the allure.
Today, the Nurburgring holds a near-exalted status among petrol-heads, who flock to the circuit day after day from all corners of the globe, seeking to test their skills on the ultimate driving circuit just as Stewart did almost 50 years ago.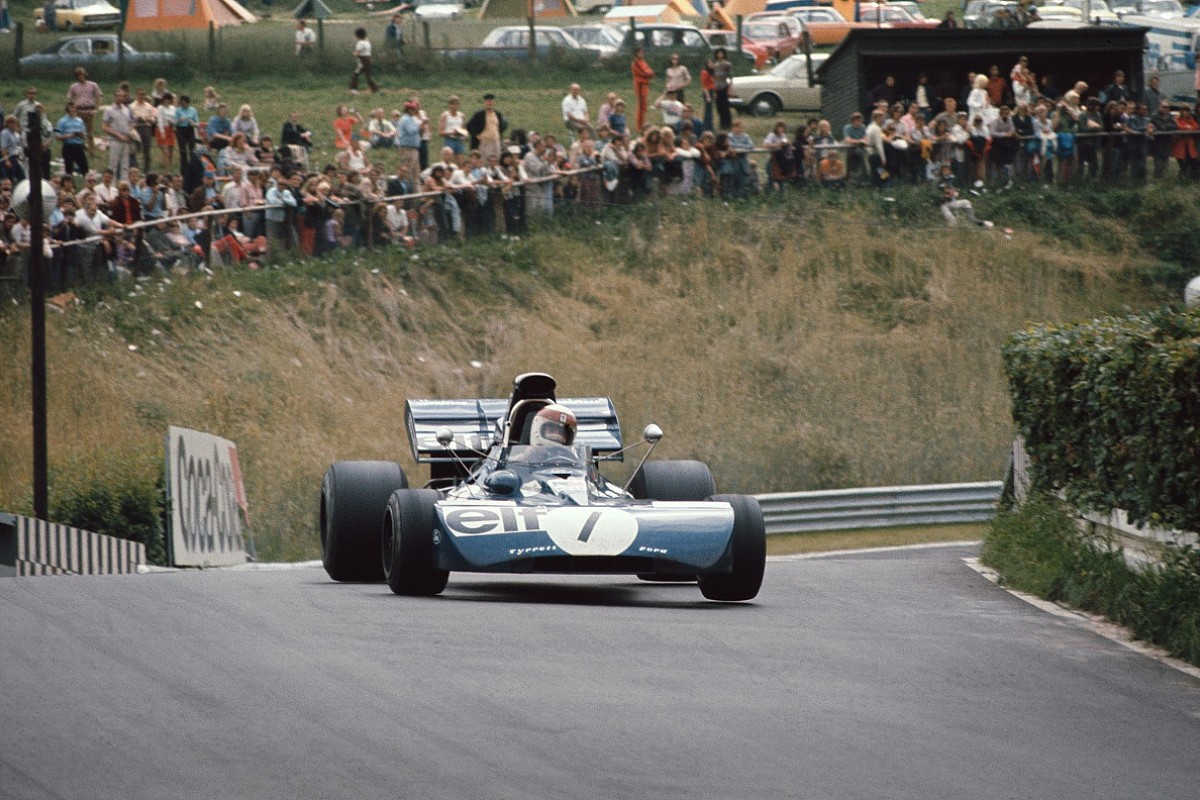 Tourist driving sessions are open to anyone with a valid driving licence and 30 euros to spend, however Stewart's words of warning are just as relevant now as they ever were. Although much safer than it was in his time, when there were no guardrails to stop drivers plunging off the road and into the trees, the circuit still demands respect.
With a number of blind corners, steep crests and very little run-off, it's certainly not a track you can simply rock up to and master within a few laps. Even more so than on traditional trackdays, where all participants receive a safety briefing and there are no motorbikes to look out for, there is plenty that can go wrong and a hefty hit to the bank balance waiting for those unfortunate enough to come unstuck.
It's little wonder that mainstream rental car companies specifically prohibit customers from taking their cars onto the track and instead leave it to specialists like RSRNurburg to incur the risk.
The price of crashing
How much of a hit your wallet will take if you damage the circuit
Incident
Cost
Base fee for attendance of armco truck
€150
Removing damaged armco
€10/metre (x2 or x3 or x4 for multiple-height sections)
Replacement armco
€31/metre (x2 or x3 for double/triple height)
Removing damaged armco posts
€5.10 each
Replacing armco post
€39 each
Safety car attendance
€82 per 30 mins (car and two people)
Circuit closure
from €1,350 per hour
Recovery truck
from €600 (inc VAT)
To get the most out of a trip to the Nurburgring - and even more importantly, to get around the circuit safely - it is advisable for newcomers to reach out to the experts and glean from their experience.
Ron Simons knows a thing or two about the risks involved. The founder of RSRNurburg, a one-stop shop for performance car rentals, track days and driver training, Simons encounters all walks of life servicing tourists with his expansive fleet, which ranges from the Renault Sport Twingo RS to the Porsche GT3 RS 911, a car capable of lapping the Nurburging faster than many a race-prepared VLN machine.
In Simons' experience, the best traits to bring to the 'Green Hell' are humility and patience.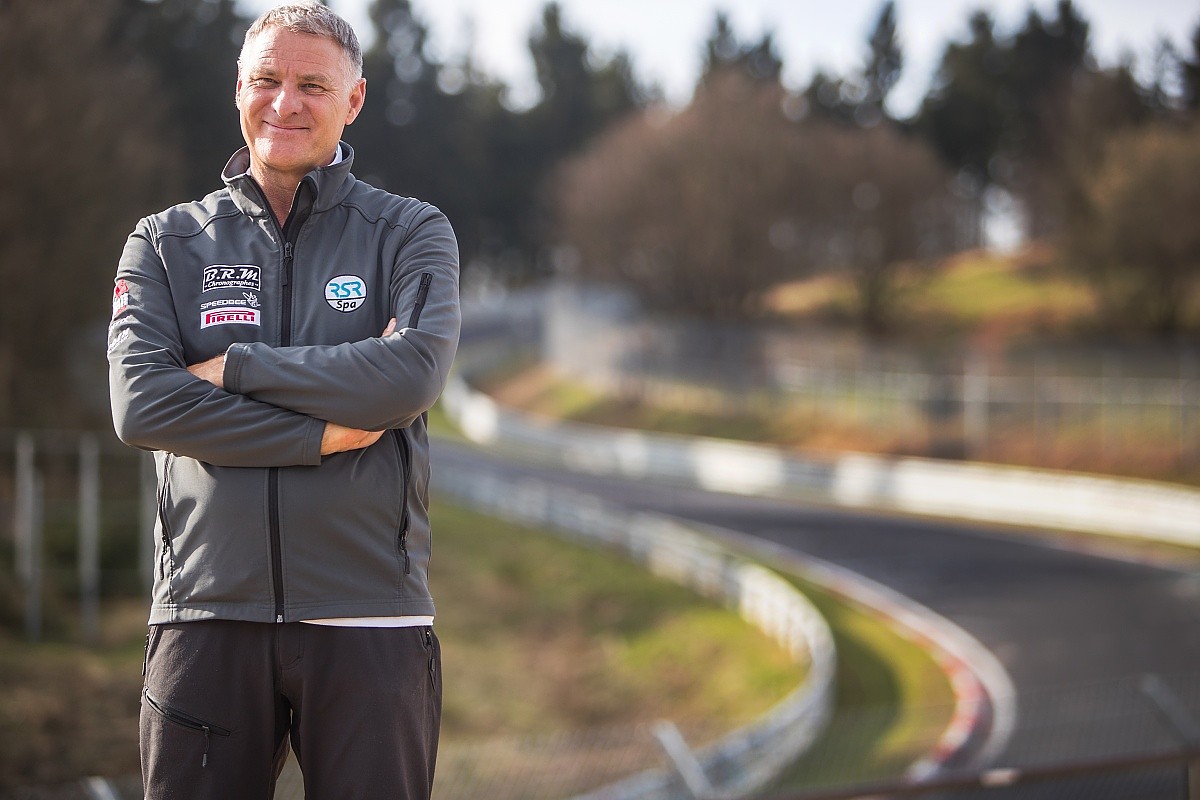 "To come with the right mindset, that is the most important thing," he says.
"If you come here thinking 'I am a good driver, so I can go quickly already right away and nobody should overtake me', then that is the wrong expectation.
"It is good to have track knowledge with PlayStation, but it depends on your mindset - you can do a thousand laps on PlayStation, come here and you can benefit from that, or it can send you to the guardrail.
"If you use common sense then you know a game is just a game. The restart button is right there and you're on your way again, but the real thing is so much different. It's down to the person that is using it and what they expect when they get here."
Simons first came to the Nurburgring 20 years ago from a background in developing suspension parts for track day cars. An experienced instructor back in the Netherlands, he cut his teeth running the 75Experience using a fleet of rough and ready Alfa Romeo 75s, before setting up RSRNurburg in 2002.
In that time he's seen a major shift in the marketplace, with dedicated car clubs now outweighed by inexperienced and overconfident amateurs prone to lapses in judgement, creating even more demand among newcomers for RSRNurburg's expertise.
All cars are prepared in-house, allowing customers to focus purely on the driving, while an RSR instructor is provided to keep their enthusiasm in check and keep an eye on the mirrors.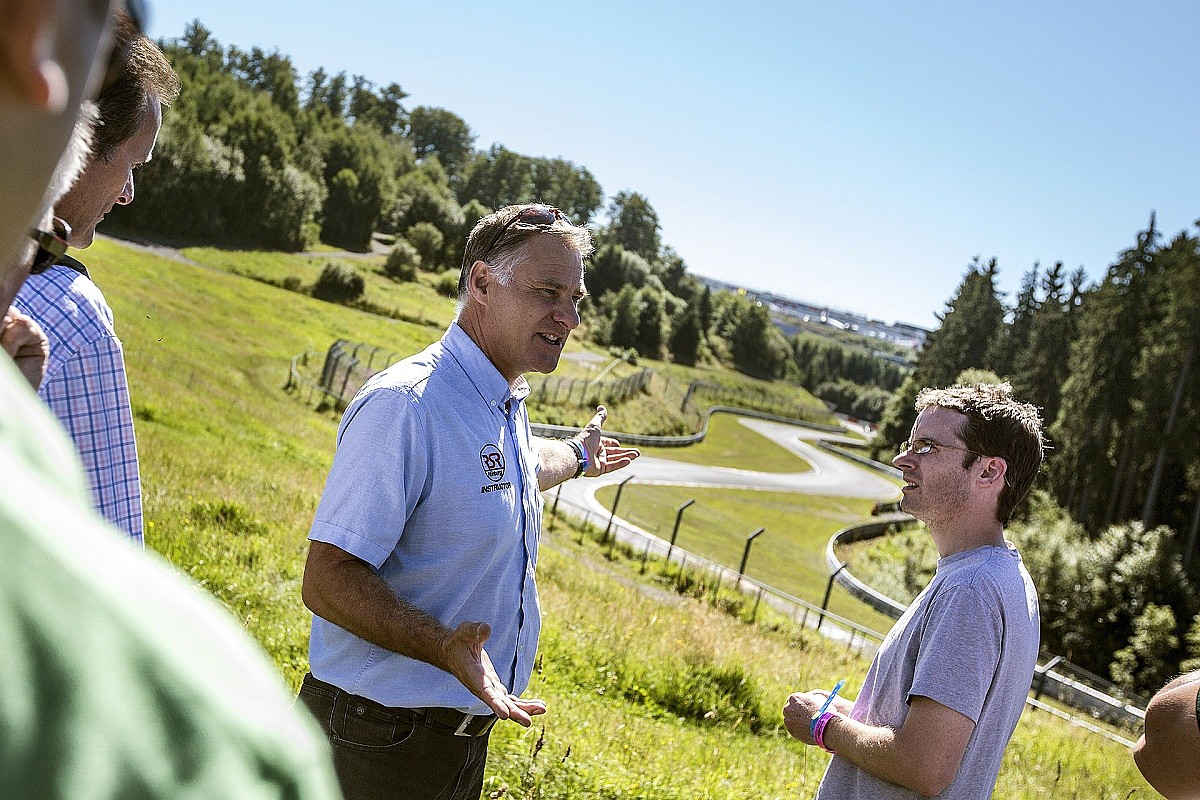 Of course, the sheer length of the Nordschleife means it is hardly ideal for working on specific techniques, prompting Simons to establish a dedicated racing school based at Spa-Francorchamps in 2009 - "if they don't know the track, you almost cannot start doing driver training because the person needs to use 75% of their attention to see where they are going" - but Simons is in no doubt that investing time to ensure their customers are in full control is absolutely worthwhile.
"We focus entirely on the guests and their state of mind before getting behind the wheel," said Simons.
"Of course people are excited and anxious to get going, but stressing the point that you can still kill yourself and if you don't, it can be very expensive to crash, helps with most to take it on with a lot more respect.
"If everybody had the ability to see and to judge for themselves that they are reaching their limits, then we wouldn't have any accidents."
Regular German traffic laws are enforced in tourist sessions, which means overtaking to the left and moving to the right to allow faster cars past. But the driver behind the wheel needs to remain in control as well.
"The typical situation is that there is a number of cars together and the driver is soaking up too much concentration on the other cars watching the rear-view mirror, so there is nothing left for keeping the car on track, or for watching out for other hazards," says Simons.
"People get excited and that can lead to getting carried away. All of a sudden, you get yourself into a situation where you run out of talent and that's when it goes wrong.
"I think our briefings and driver instruction are the key to having a very low accident rate. Nobody needs to hit anything if they only would use common sense most of the time."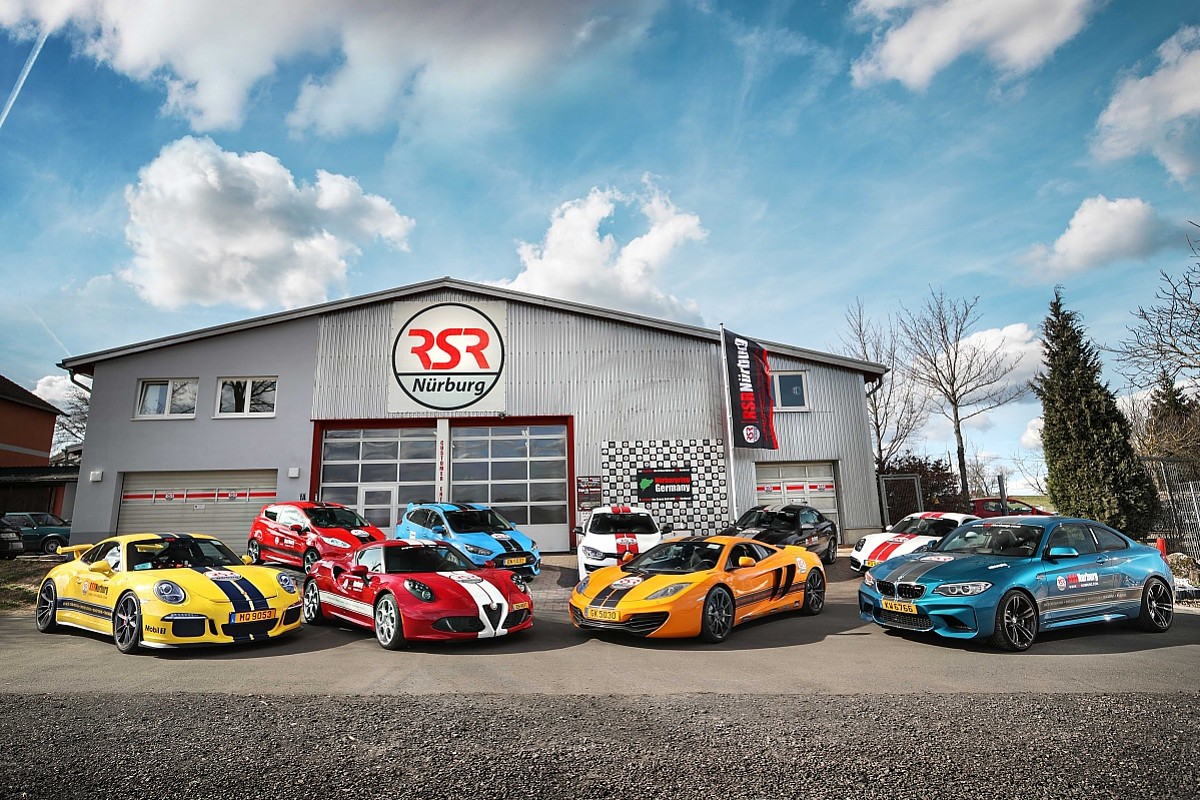 To avoid the chaos of a tourist driving session, RSRNurburg will offer a range of packages to make the most of a visit to the Nurburgring, with everything from guided tourist laps to bespoke driver training for experienced drivers on private trackdays. Aspiring racers can also take the DMSB license tests required to race in the entry-level VLN classes.
"For most of our customers who already spend quite a bit of money and time to get here in the first place, it can be frustrating to have to cope with low quality track time, too many cars and frequent closures due to accidents," adds Simons.
"An exclusive trackday is a guarantee of lower numbers and higher driving standards."
But important as it is to have a healthy respect for the 'Green Hell', that doesn't mean you can't enjoy it. Simons has lost none of his passion for the place, his keen appreciation for the history and the Eifel's natural beauty keep him in awe despite living close by the 'Ring for the last 10 years.
"When I look out of the window in the morning from the house and see the valley, it makes me happy, I'm still fully aware of the beauty of this place and how special it is," he says.
"I did some racing until a few years ago. When I don't need to be around cars and working then I'll take the bicycle and go for a mountain bike ride instead, but I'll still go around the track most of the time!"