Preparation is everything in motorsport, particularly when for varying reasons - cost, logistic or strategic - opportunities for testing at all levels are limited.
Take Formula E, for example. Practice, qualifying and the race are all held across one day on street circuits (and, in the case of Berlin, an airport), and the only collective test venue available for the past three seasons has been Donington Park, which bears little resemblance to any of the tracks the teams will face.
All the same, drivers are expected to quickly find the limit on circuits they have not driven for 12 months - or are brand new - in first practice and immediately get down to ironing out problems with the car.
Wasting a session learning braking references or building up slowly may seem no big deal in the grand scheme of things - when the alternative is building up too quickly and crashing - but it still results in unrepresentative data and can mean the difference between challenging for victory and midfield obscurity. When a driver will typically only complete 20 laps in first practice, buying back even a handful of laps is hugely beneficial.
It's a similar story in Pro-Am sportscar racing. Funded amateur drivers searching for whole seconds, not tenths, are given the majority of the seat-time during the course of a weekend to help them get up to speed, working up to a reference time set by their professional co-driver.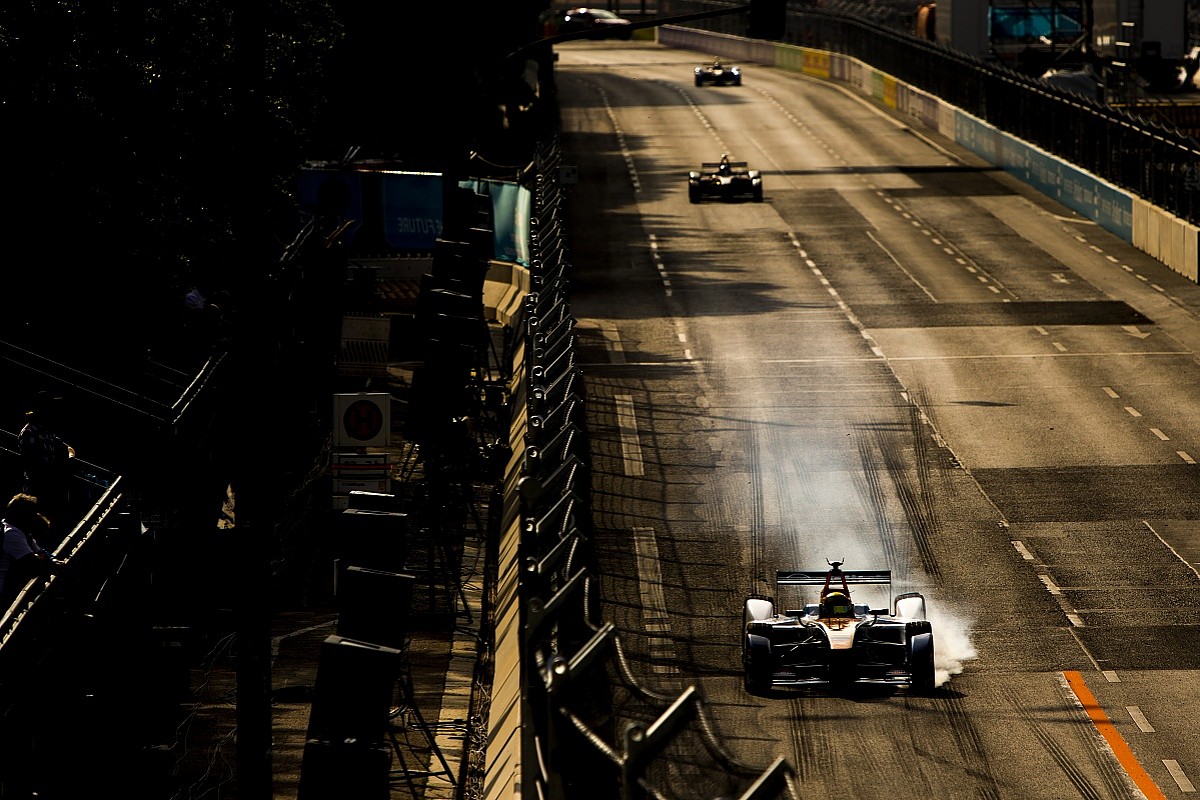 However, this can be a double-edged sword, as the Pro driver will typically get very little running and may not get a new-tyre run until qualifying. With the pressure on not to waste even a single lap, preparation truly pays.
But how can a driver make sure they are on the money straight away?
The rise in simulation technology has grown immeasurably in recent years, with several newcomers populating an already crowded market.
Pro-Sim was founded in 2012 by former GP2 racer Adrian Quaife-Hobbs, and has quickly built up a dedicated customer base at its driver-training simulator in West Sussex, which is hooked up to live telemetry monitors and can take heartbeat and body temperature readings to gauge the effects of fatigue.
Spend a full day in a sim and you'll almost certainly improve your lap times, but regular training will be required to translate that progress to the track.
This idea is supported by the spacing effect, discovered by Hermann Ebbinghaus in 1885. Ebbinghaus observed that knowledge is absorbed and retained more effectively over spaced periods of time, and up to 90% of newly learned material is forgotten within three days when no attempt is made to retain it.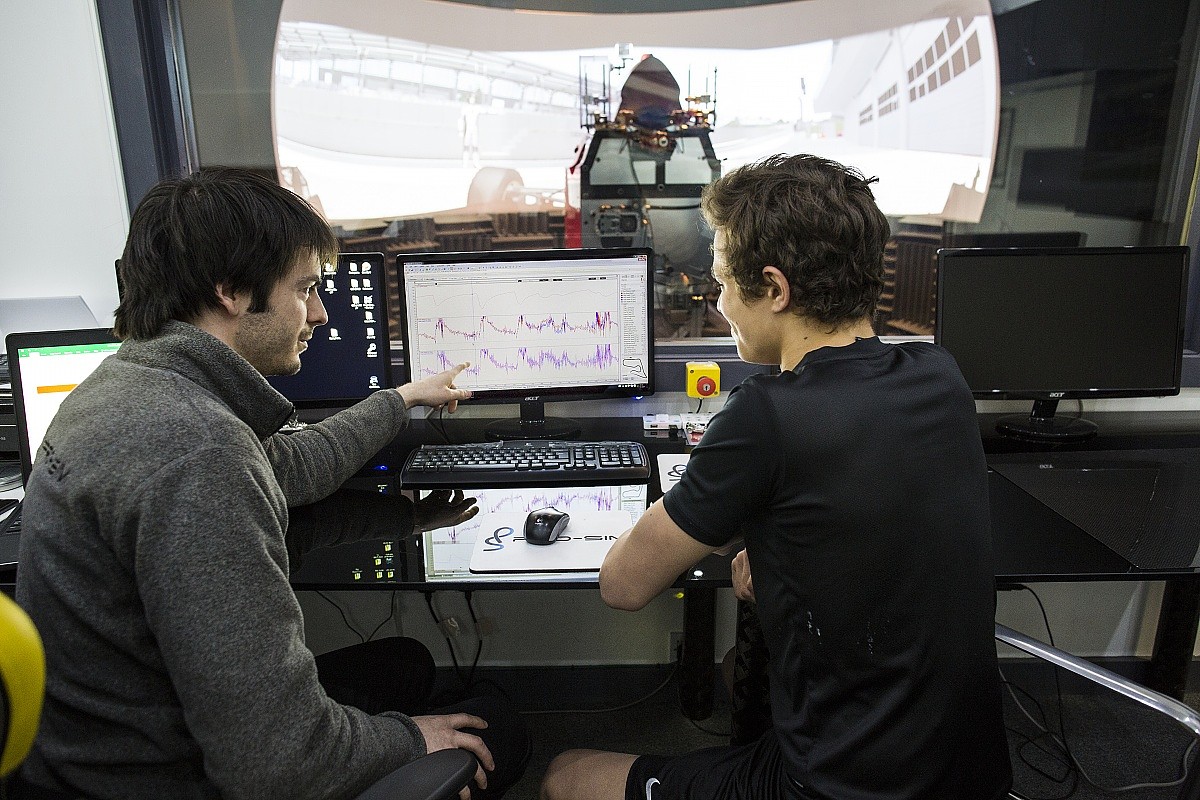 The same principle applies to driving - it takes repeated mistakes before new techniques begin to fully sink in, which sporadic visits to the training sim won't achieve.
With this in mind, Quaife-Hobbs has developed a range of simulators for home use featuring many of the same components taken from his training sim, including the XAP steering wheel used in Formula 2, accurate force-feedback steering systems, hydraulic brakes and an adjustable gas-spring throttle, all packaged around rigid aluminium frames built by Quaife Engineering in the UK.
Base set-ups and reference lap times set by Quaife-Hobbs are stored on Pro-Sim's cloud-based system, allowing drivers to lay the foundations in their own time before fine-tuning specific techniques as required in the training sim.
A typical sim set-up ready to use at home can cost around £30,000, and Quaife-Hobbs believes the long-term benefits far outweigh the initial outlay.
"This gives you a lifetime of testing in any car, on any circuit, any time you want for basically the same cost as a one-day test," he says. "You can do as much or as little as you want, which helps build up that mental familiarity.
"If you just do an hour a day, it would be better than coming to do a whole day because your brain can't take it all in. If you do little and often, I think you get a lot more benefit from it, and there's lots of things that you can try on your own that you wouldn't want to try in front of other people as well!"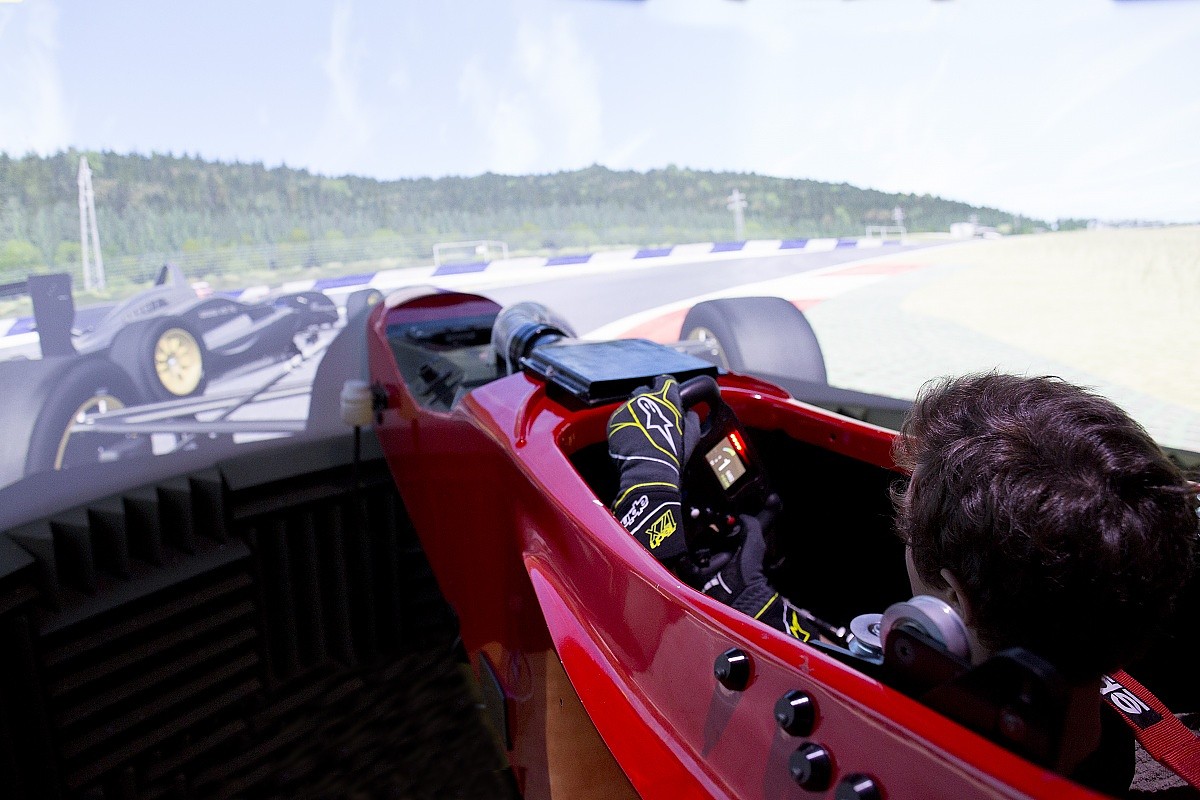 When drivers have to travel so much to attend races - nationally and internationally - there is value in being able to hone your skills from the comfort of home. That's as true for gentleman drivers attempting to juggle their hobby with a full-time career as it is for aspiring young professionals that are still in education.
"I have it at home, so I can go on it when I want; it's not like I have to travel somewhere, try to maximise one session and then go home," agrees McLaren Autosport BRDC Award winner Lando Norris.
"From that side of things, obviously it's a positive that I can do little and often, although I probably do a lot and often!"
Norris has certainly bought into the process and believes his time spent on the sim experimenting with braking, shock and suspension settings has helped him become a more technically-adept driver than most others his age.
"There's always questions I have from trying to set up the car in the sim, so from that side of things it's definitely helped," he says.
"On certain settings that you can change, it has a little info box that tells you what it does and how it affects the car, so obviously you can test it to see what it does. From that side, it definitely helps with knowing what the car does, more so than not being able to change it and just driving around."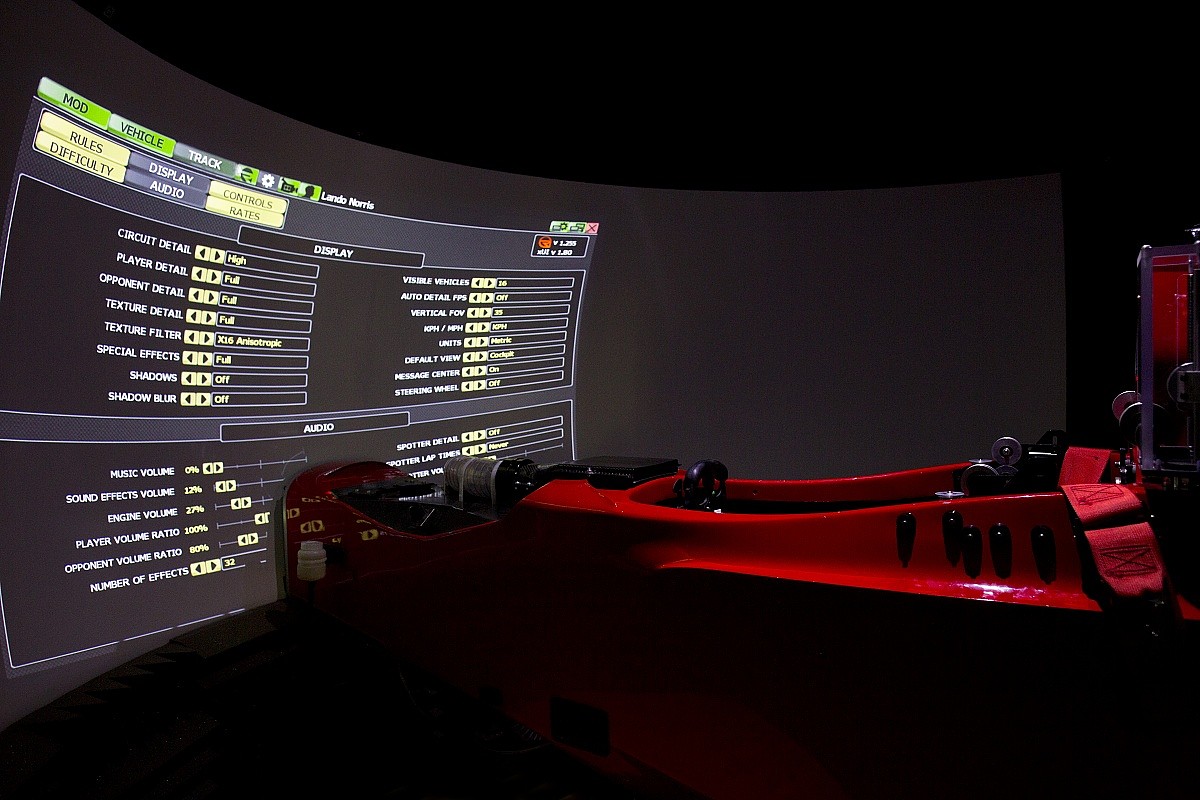 Quaife-Hobbs had extensive experience of top-end simulators before founding his own company and was inspired to offer a product that put the focus firmly back on accessible driver development.
He reasons that the obsession with realism at any cost - in particular, the current fad for incorporating motion sensitivity - can actually be counterproductive.
All drivers making their debut at Le Mans are required to attend a simulator day at AOTech on the outskirts of Paris, but many find the motion nausea-inducing, which detracts from the valuable lessons learned about safety procedures and night driving.
Having driven in many different racing categories, including as a Formula 1 test driver for Marussia, in GP2 and GP3 and competed with Mclaren in its GT3 programme, Quaife-Hobbs has been no stranger to using a variety of different simulators throughout his career.
"There was nothing that really fitted what I wanted when I was out there, there was always something that you had to ignore, or think, 'Don't worry, that's not like real life', or, 'It will be different on the day'," Quaife-Hobbs says.
"I always thought, 'Surely you can make something that actually feels like what the car feels like in real life?' I think with some sims, people can lose sight of what you're actually trying to achieve, which is to be quicker in real life.
"Every component on our home sims has gone through quite a long process to be selected. Even down to the throttle damper, there's probably 10 or 20 different ones we tried. There's nothing on that sim that we've just put on it because we ran out of time - every single part is there for a reason."
The effects of his diligence are plain to see in Norris, who made a perfect start to his first full season in the Formula 3 European Championship at Silverstone. The 17-year-old made a flawless getaway from pole to win the opening race, and sweetened the deal by adding fastest lap.
"Compared to most sims, the steering and brakes are very similar to real life," Norris explains. "It's very high-quality; we pretty much replicate exactly how an F3 brake feels, and also the steering force.
"Braking throughout the winter was one of my weaker points and with the limited testing we can do, I was able to practice and really focus on trying to improve.
"Although it's still different from how you would think in real life, it's definitely a way to improve for this time in the season, which I definitely did."
As a ringing endorsement for home sims, there are few better.