Triple Porsche Supercup and DTM champion Rene Rast remembers the late Walter Lechner, who died on Wednesday aged 71
For 10 of the 11 most recent seasons, if a driver wanted to win the Porsche Supercup championship, they've needed to do it with one of Walter Lechner's machines.
In that time, the Austrian's eponymous Lechner Racing team has guided two drivers to making history in the Formula 1 support series: both three-time champions, Rene Rast (2010-12) and Michael Ammermuller (2017-19) are the most decorated Supercup racers.
Lechner, a two-time Le Mans 24 Hours entrant who raced as recently as 2015 in the International GT Open aboard a Mercedes SLS AMG GT3 aged 65, died on Wednesday.
Rast, now a three-time DTM champion and Audi Formula E driver, tells Autosport why Lechner's cars consistently found an edge in a one-make championship where hundredths - rather than tenths of a second - decide who lines up on pole.
"Walter never really was afraid of putting everything perfect," says Rast.
"He had the best mechanics, the best engineers, the best material. He wasn't afraid to invest. In motorsport, if you want to do something, do it properly. He always did things perfect.
"That's why he's always been the best in the business over the last 10 years in Porsche Supercup. He hired the best people."
In his driving career, Lechner amassed title success in the 1982 German and European Formula Super Vee divisions prior to his Interserie championship win the following year.
He also created his own Lechner Racing School academy, which helped forge the careers of Stefan Bellof and Roland Ratzenberger as well as Toto Wolff - although Lechner's advice for the future Mercedes Formula 1 team principal was to look at options outside of the cockpit.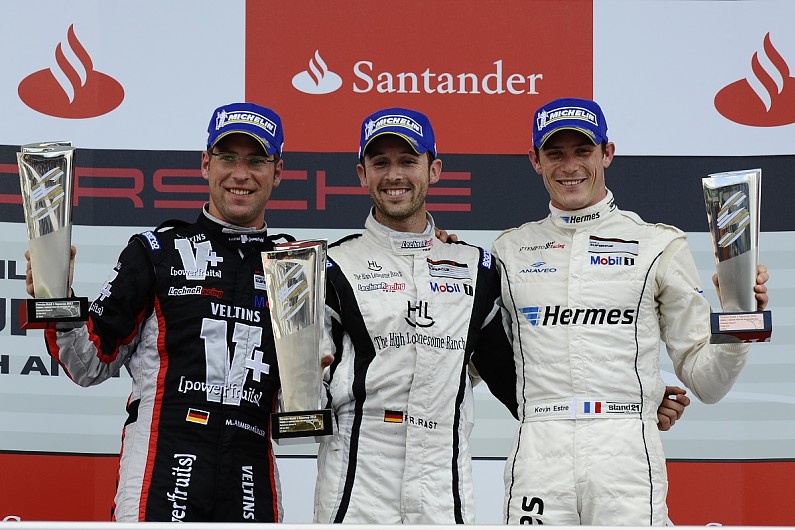 Rast adds: "He never told me what to do, but he always talked a lot about the past and told cool stories with Stefan Bellof and Toto Wolff and all those things. He was good for a laugh. He shared a lot of memories.
One such memory Rast has of Lechner comes from the only time he saw his former team boss lose his cool.
"I've only seen him once very angry. I remember when we were testing in Abu Dhabi, it was a brand-new Porsche Cup car.
"I was basically doing only three or four laps and then I spun and hit the wall backwards in this completely new race car. He was a bit angry; it was the only time I saw angry in my whole career."
Shunt aside, Rast recalls a strong bond with the person responsible for the success that put him on the radar.
"Back in the day, Walter basically gave me the opportunity to race in the Porsche Supercup, which opened a lot of doors for me in international motorsport.
"I can call him a true friend. We were still in contact almost every month even after we basically split our ways. He was a very kind and polite and nice guy, who was always honest.
"He was a pure racer. He was also next to me on the starting grid giving me advice, helping me with whatever problem came up.
"Even though he was already 60, he was still very sharp in his mind. He knew what was going on. He was a very good team principal and we had a lot of good times.
"We had so much success together, I will never forget what he did for me and also the times we had. It's just been an amazing journey with him."