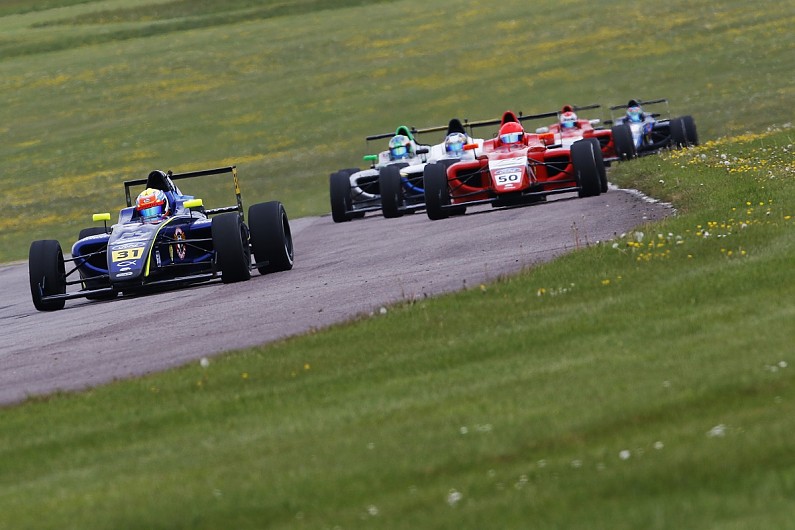 The M2 Competition team that has dominated the Toyota Racing Series in recent seasons was turned down for British Formula 4 when that series started, says team boss Jonathan Moury.
The Belgo-Kiwi squad had already won the New Zealand TRS title in 2013 with Nick Cassidy when it made its application for British F4, which was known as MSA Formula in its first season in 2015.
That was rejected, and Moury instead was hired by Prema Racing to become team manager for its expansion into the GP2 Series in 2016.

Since the rejection, M2 has won further TRS titles with Lance Stroll (2015), Lando Norris (2016), Robert Shwartzman (2018), Liam Lawson (2019) and Igor Fraga (2020).

"At the end of 2014 I left RBM [where he was engineering for the team's DTM BMW squad], because the idea was to start M2 in Europe, and we were going to start in UK Formula 4," Moury told Autosport.

PLUS: The unheralded F1 talent factory moving into Europe
"With my wife [Elise], we had put a deposit for the cars etc, and in the end we didn't get the entry from the selection process.

"This was a good thing, but at the time we were quite upset. We had both quit our jobs, because she was [engineering] with Audi in GT and I was with BMW.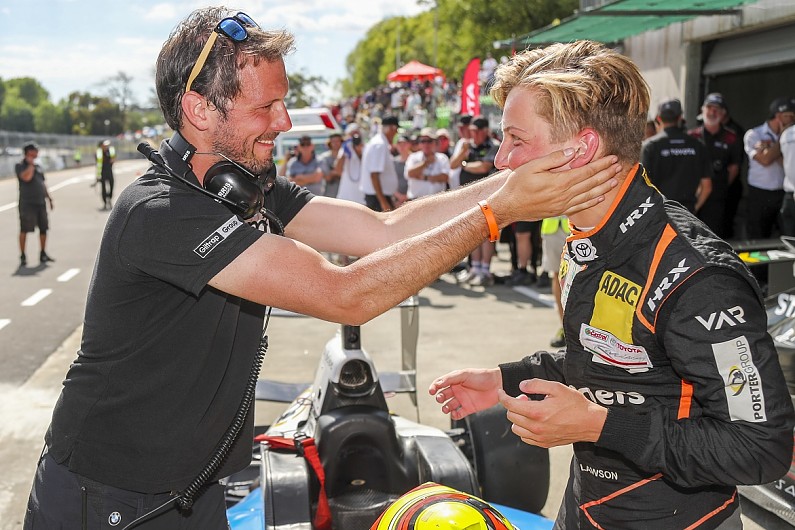 "We left at the end of November, thinking we were going to prepare everything for F4 in the UK, and then the whole thing collapsed.

"But in the meantime we had prepared everything. We had made a massive push on the engineering side, and then when that deal fell apart it was, 'OK, at least we've done all that, and we've improved our procedures massively.'"
The Mourys put their planned expansion into Europe on ice due to the death of Jonathan's father in 2016, which meant they had to concentrate on the family business, before they joined the Formula Renault Eurocup in 2019 when that series adopted the Tatuus Regional F3 chassis.

Top M2 driver in Renault last season was Kush Maini, who finished sixth overall and second in the rookie standings.

Coronavirus crisis strikes top Alonso-connected talent

M2 has already recruited inexperienced Japanese-American Reece Ushijima for the 2020 Eurocup, and is strongly tipped to field star Formula 4 graduate Mikhail Belov, a protege of the SMP Racing programme for Russian talent.

The team has also been linked with Argentinian Franco Colapinto, who won the 2019 Spanish Formula 4 title with Drivex in the colours of the Fernando Alonso Racing initiative, and who was M2 pair Fraga and Lawson's closest rival in the 2020 TRS.

But Jamie Campbell-Walter, who along with Nicolas Minassian runs the Bullet Sports Management stable to which Colapinto is signed, said that the highly rated 17-year-old's short-term future could be scuppered by the coronavirus crisis.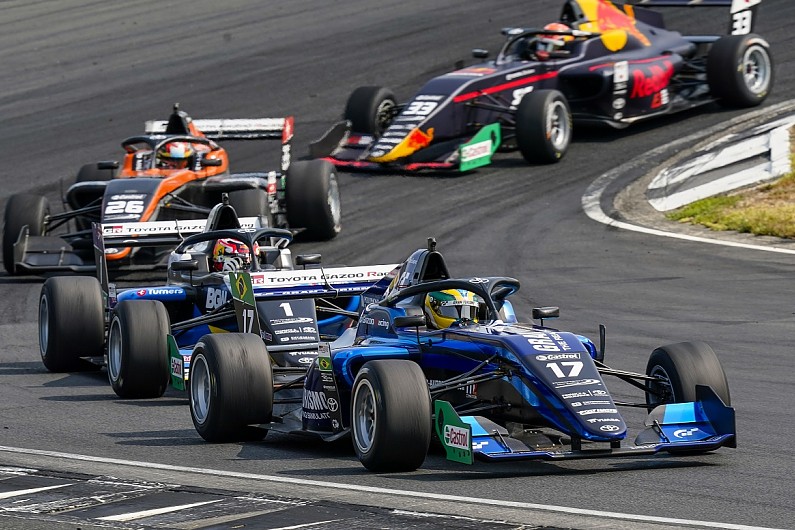 Argentina's borders are closed until 1 September due to the lockdown, and finances are in short supply.
"We've been fortunate to sign him up and it's my job to find money for him to race," Campbell-Walter told Autosport.
"But unfortunately the coronavirus has affected everyone, and the people supporting him, although they are still wealthy, feel like they've lost a lot of money - it's really hard, because sponsorship is the first thing that goes."
As well as M2, sources suggest that Colapinto has been targeted by the MP Motorsport Renault Eurocup squad plus Carlin for Euroformula Open.

"We're pushing really hard, and we've got some money but not enough," said Campbell-Walter.

"We're looking towards cheaper options, which is Renault or maybe British F3 - we need Franco out there and winning races.

"Also, we are trying to work around getting him out of Argentina, but it might not be possible.

"I do think he's a mega-talent, and if he gets the support he deserves to can definitely go to F1, but it's difficult with no money.
"He turns up with zero laps and he's on the pace - it's not like Lando Norris or Lance Stroll who were out in the car all the time [in their junior careers]."