The numbers say it all: twice a World Enduro champion, 11 times a Dakar Rally winner, and 62 times a stage winner. Stephane Peterhansel is no stranger to success.
Nor is he unaccustomed to breaking new ground. After winning the Dakar on two wheels for the first time in 1991, he went on to add a further five bike crowns before switching to four wheels and, in 2004, becoming only the second competitor in the event's history to triumph in both categories.
Since then he has won another four times, with his latest victory - by a commanding 42-minute margin over Giniel de Villiers - carrying him past Ari Vatanen's previous benchmark of four car victories.
On the eve of Peterhansel's 11th overall triumph, Sam Tremayne caught up with him to ask which of his victories still stands out the most. Peterhansel takes up the story...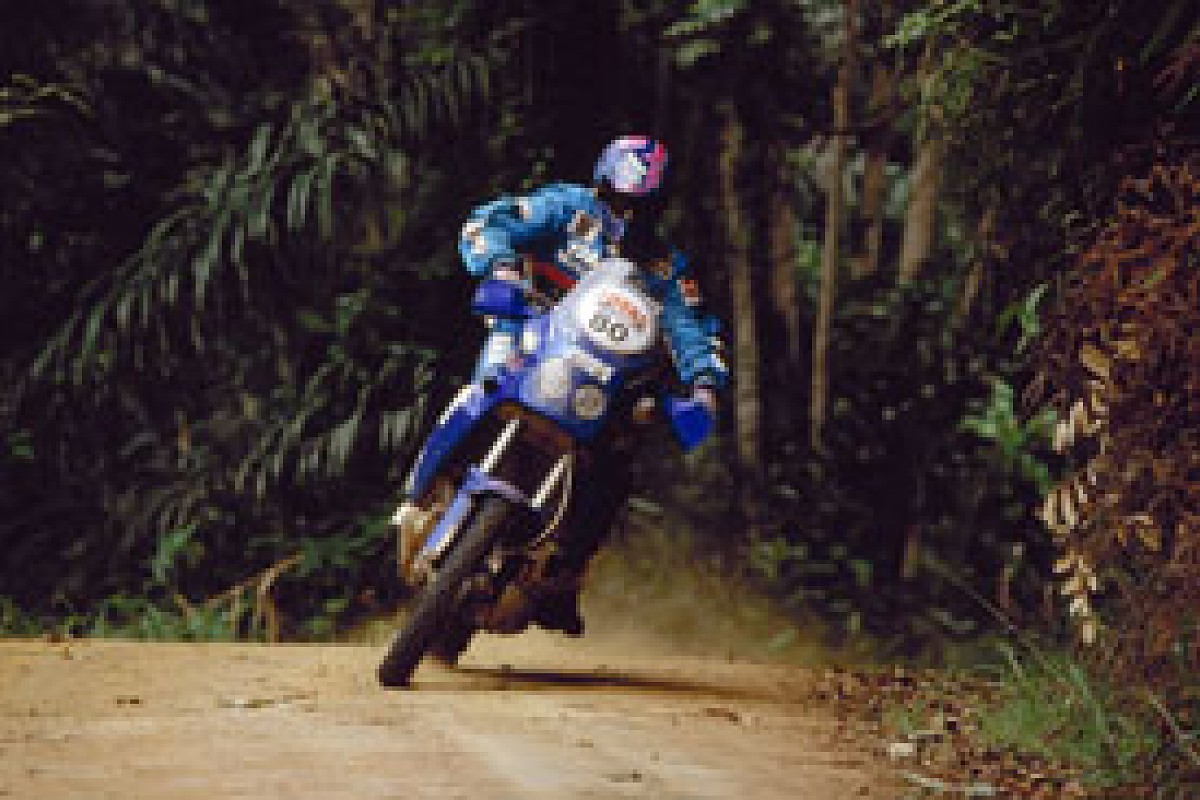 Equatorial jungle was one of the highlights of the 1992 Dakar © DPPI
"One year, and two races, were really special, the kind I will always remember. They remain the longest races I have ever done and I won them both, but I remember them for far more than just the result. My standouts are the 1992 Dakar [Paris-Cape Town] and Paris-Peking.
"For me, the fascination of racing has always been that it's about more than just speed: it's about strategy, avoiding mistakes, lasting the distance, navigating. All those parameters are in play, which makes it so much more interesting.
"It was really pronounced in 1992. I had already won Dakar once, which was the realisation of a dream I'd had for a long time, ever since I watched maybe the fifth edition of the race on TV.
"I was an enduro rider at the time in France and every year I would follow the Dakar and dream. It made for such nice footage, from the riders fighting with each other to the landscapes they were doing it on.
"I was excited to see this sort of challenge; I wanted to have the big adventure I had watched others enjoying. And 1992's Dakar route, which for the first time ran all the way to Cape Town, was perfect.
"I liked the high speeds, the off-road sections (in my life I never raced on a circuit), having to improvise, not know where I was going all the time. It was the spirit of Dakar, a real adventure. There was no GPS, so if you were lost no one knew where you were, including yourself. Lose the road and you could spend two nights on the desert, and maybe even worse if no one found you. It was a real, real adventure.
"Because it went to Cape Town, 1992 was much longer than it is now - around 14,000km. The stages were also longer, maybe about 10 hours of special compared to around three in this year's race. So it was a really incredible challenge.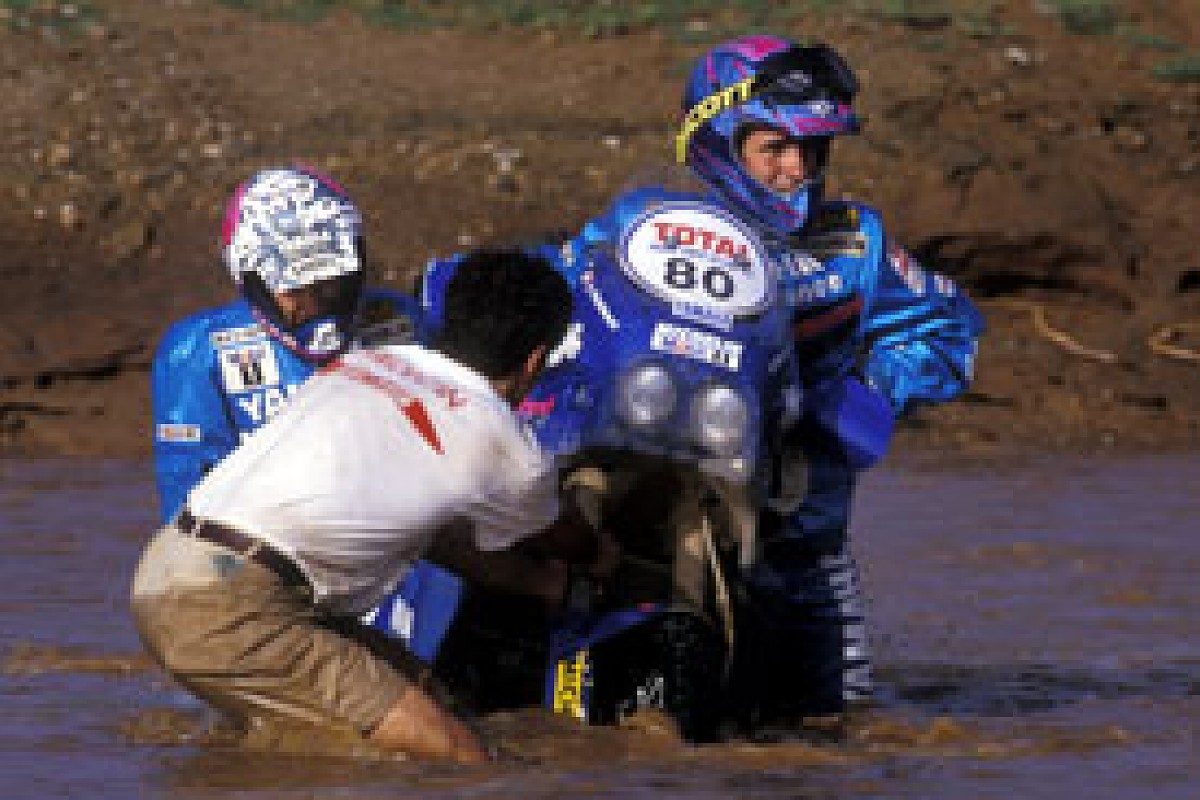 While water hazards only added to the sense of adventure © DPPI
"I had a good fight with Danny LaPorte, an American rider, but eventually I prevailed and won the race.
"It wasn't for that reason it stands out though; it was also the route. When you look on a map, for sure it is not really interesting to do big loops around cities.
"That year, you could look at a map and see just how far you'd travelled. We crossed all of Africa, and it was just incredible to watch the different landscapes as you went. From desert in the north to Sub-Saharan Africa, and then onto the tropical equator and finally South Africa, it was just incredible.
"I said two races stand out though, and the second [Paris-Peking] was even longer at 17,000km. It was completely different to the Dakar in terms of landscapes and terrain, but it was equally amazing.
"Again I won, my main opposition was my Yamaha team-mate Thierry Magnaldi, but again that wasn't the only reason it stands out.
"What I really remember, over three weeks of racing, was watching the faces of the people changing. We started in Paris, went into Russia, then Mongolia and then China - and you could see the changes on a daily basis as you rode.
"I can also recall seeing Peking as a small city on the map, and then arriving to find it had 10 million people. The reception we got was just ridiculous too. Amazing is the only word to describe it."