'Strong Indian driving'. That's what our chauffeur had called it as we dodged through the chaos of Noida, diving for gaps between the colourful autorickshaws, the smoking buses, the languid pedestrians, the vans doing 60mph with five men clinging onto the back, the motorcycles - always ridden by helmeted men but often with beautiful, unhelmeted, sari-clad women riding pillion sidesaddle - and the dilapidated Tata and Maruti saloons. Not to mention the people we encountered driving the wrong way up a dual-carriageway...
The Monday after the Indian Grand Prix we were up at 3:30am to get to the airport. Our 'strong Indian driver' was missing. A quick phone call, "Yes, I will be there at 11". "But you're supposed to be here now." "Oh God!" - and the line went dead.
Now we phoned around for a stand-in, a man who would get a sudden call-up...
One man without a call-up, of course, had been national hero Karun Chandhok. I'd bumped into a crestfallen Karun on the grid before the JK Racing Asia Series support race, just after he'd thrown a few signed Lotus caps into an eager grandstand crowd. A lovely guy who knew exactly the ambassadorial role he had to play. We've been friendly since his British Formula 3 days in 2002 and '03; this time he was surprised to see me, for this was far from my usual beat following UK racing, where a trip to Knockhill is as exotic as it gets.
I'd travelled out to India to investigate the JK series (for the ex-Formula BMW cars), run by the Motorsport Asia company of David Sonenscher, a guy I met when we raced against each other as Formula First nutters back in 1990. My JK experience was a fantastic weekend spent with friends - some long-standing, some just-met - and enjoying some competitive racing from a series that is one of the sport's best-kept secrets.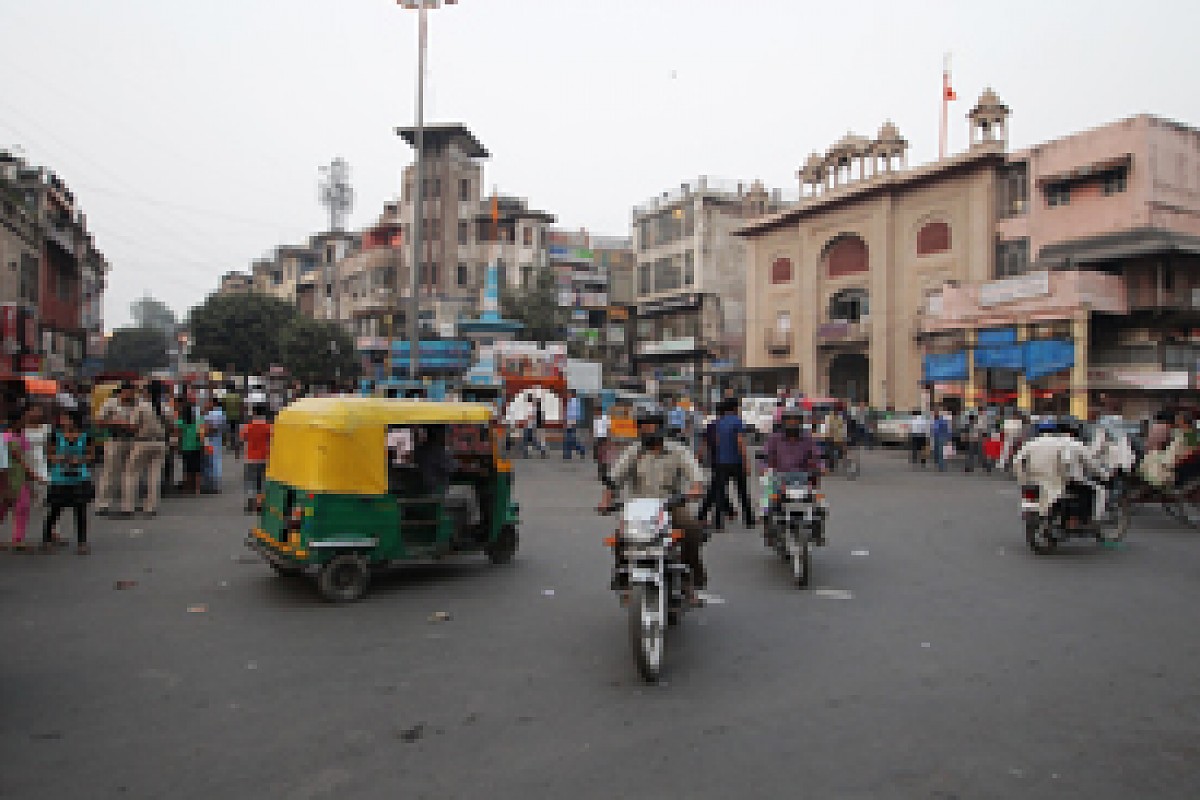 A typical scene on the streets, autorickshaws and all... © sutton-images.com
That was mixed with unease at the terrible pollution and poverty around us, and bafflement at the Indian way. Everything is promised "in 10 minutes", even if it's going to be 24 hours. It's nice that there's circuit staff whose job is to hold the door to the portaloo open for you - until you get inside and find the toilet in a worse state than anything Irvine Welsh could dream up.
But now we were heading home. Finally our pre-dawn Monday phonearound worked, we got our replacement driver - and the most terrifying half-hour of my year began. It was early so the roads were clearer, the speeds higher and - after we'd literally yumped on the main road - my panic stronger. It was a relief to arrive at the shiny-modern airport, a place that makes Heathrow look third-world.
As I squeezed myself into half of my Air India aisle seat, pushed into a nook due to the presence of the world's fattest Indian beside me, I reflected that while normally I'm jaded to arrive back in the UK, this time, after the sensory overload and havoc of in-your-face urban India, I had a new perspective.
For all our bone-achingly dank weather, our infuriatingly-inefficient public services, our summer riots, our leader who thinks he's Winston Churchill but is actually Captain Mainwaring, and our third-world airport, I truly appreciated our quirky British culture and way of life.
And among it, thankfully, there's nothing like 'strong Indian driving'.