Andrew van de Burgt
AUTOSPORT editor
GP2
Nurburgring, 2005
The GP2 sprint race is almost certainly the best race I've ever seen, although that year's A1GP race at Sepang runs it very close. It was like the 1979 French GP in that the winner was largely forgotten - it should have been Gianmaria Bruni, but his gearbox broke. This handed Clivio Piccione an unlikely win. It was really deserved too - he pulled off a brilliant around the outside move on Neel Jani to take the lead.
But it was Jani's obduracy in second that made the race. As the cars queued up behind him, places changed so frequently that it was impossible to note them all. At the time I wrote that if there was a GP2 season review DVD - which there wasn't - then the whole of the 'Ring race two should be a bonus disc. I stand by that, it was breathlessly brilliant!
Simon Strang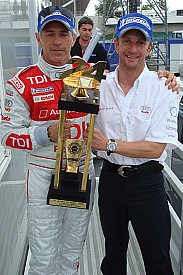 AUTOSPORT.com editor
Le Mans 24 Hours
Le Mans, 2008
I'm standing in the middle of the #2 Audi drivers' chill-out room minutes after Tom Kristensen, Allan McNish and Rinaldo Capello have left the victory press conference and it's utter chaos.

Someone from the team has run off with McNish's trophy, he's used Dindo's as a doorstop, Kristensen is in the shower (his record eighth trophy lying on his bed), while Allan is desperately trying to break in to find a way to embarrass the great Dane. Capello looks at me and shakes his head, the way a father might in the presence of a riot of six-year-olds.

The race itself was the most amazing 24 Hours I have reported on - since my first in 1998. But what made it even better was to be personal witness to some of the emotions shared between McNish, Kristensen and Capello in the aftermath. A unique window into a race that will live long in the memory of anyone who witnessed it.
Charles Bradley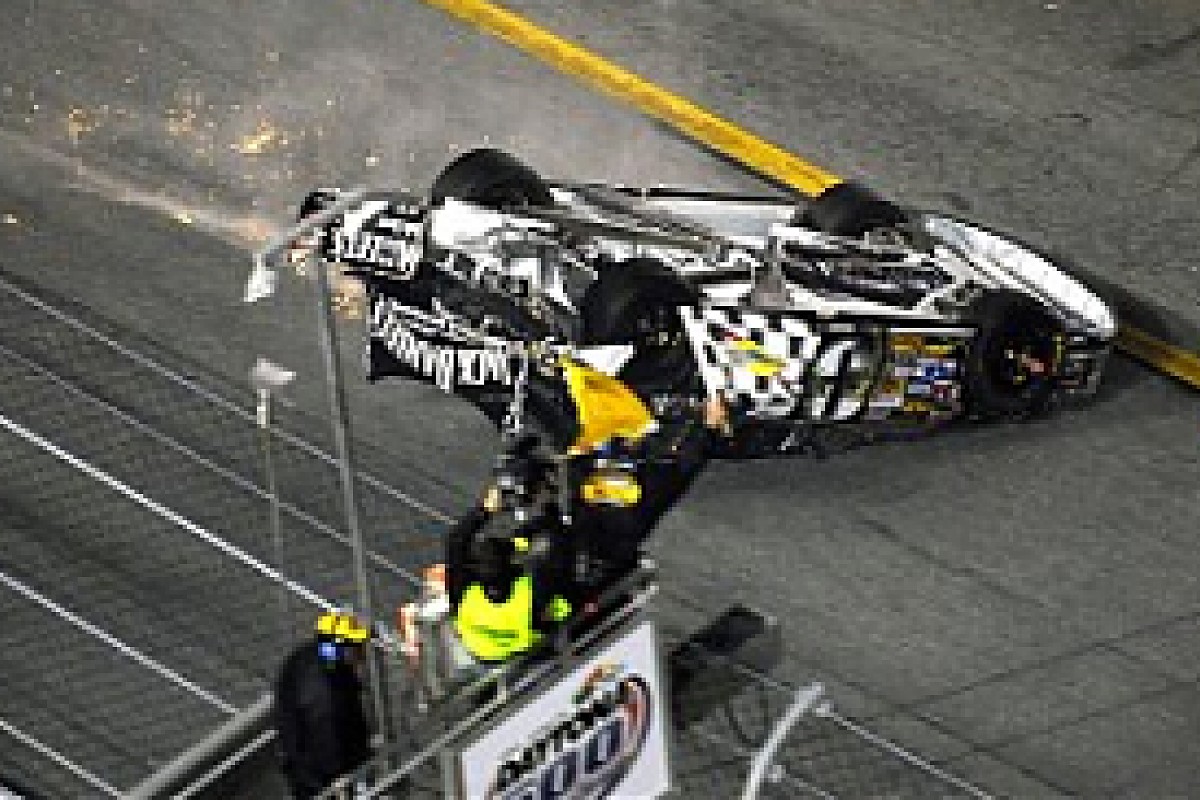 AUTOSPORT deputy editor
NASCAR Nextel Cup
Daytona 500, 2007
I had the best seat in the house, right at the front of the press box about a hundred feet above the start/finish line. From there I had the perfect view as Mark Martin clung to the low-line on the final lap, defending from Kyle Busch, as Kevin Harvick got the most amazing bump-draft down the back stretch.
Martin had gambled on only taking two fresh tyres at his final pitstop, and his car slewed sideways through Turn 3. Harvick went around his outside, and they raced to the stripe side-by-side.
Harvick won it by 0.02s, but as he crossed the line a huge pile-up unfolded, triggered by Busch, and culminated with Clint Bowyer somersaulting over the finish line in flames right beneath me. Awesome.
Jonathan Noble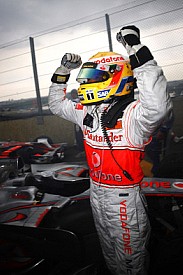 AUTOSPORT Group F1 editor
Brazilian Grand Prix
Interlagos, 2008
Time erases the minor details from the memory bank, but it can never take away the stand out moments. It's so true for Brazil 2008 - an amazing race.

Most of the weekend is now a blur - but big bits still remain sharp. The tension on the grid; that rain storm that lashed down before the start from a sky that moments before had been totally calm; the dominance of Felipe Massa and the nerves that you could see running through Lewis Hamilton and McLaren.

Then came the torment of seeing Sebastian Vettel swoop past Hamilton for that vital points place he needed. The minutes of wondering if Hamilton had blown it for the second year. Then more rain. A Timo Glock gamble and fail so close to the end, as the McLaren breezed through. It was Hamilton's title, but it was Massa being so gracious on the podium, tears welling up in his eyes, that will stick with me forever.
Mark Hughes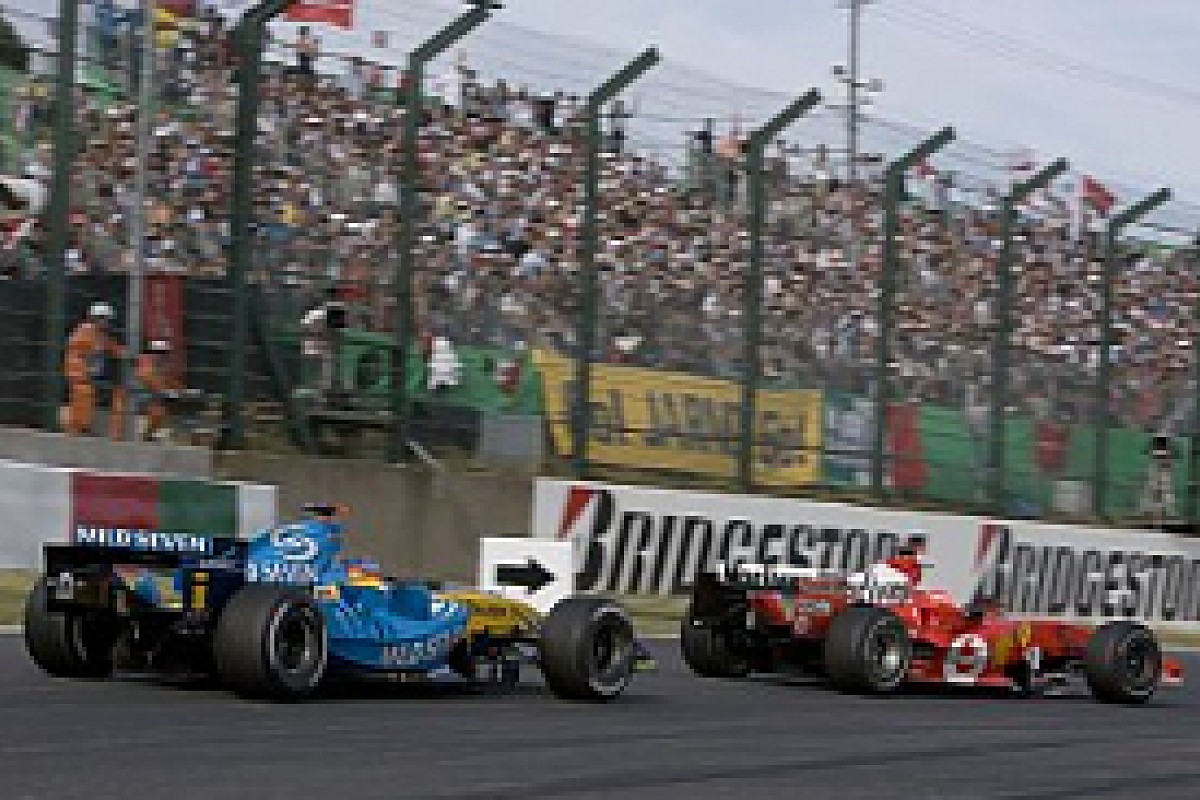 AUTOSPORT grand prix editor
Japanese Grand Prix
Suzuka, 2005
Alonso, Raikkonen and Schumacher starting way down the field because of rain-affected one-lap qualifying, and the three of them coming through the field while at the same time dealing with each other. This was the race that had Alonso's 208mph pass on Michael at 130R and Raikkonen taking the lead going into the last lap. It was one of the greatest grands prix of all time.
Tony Dodgins
AUTOSPORT columnist
Japanese Grand Prix
Suzuka, 2005
Maybe the best race of all time. Rain in one-lap qualifying has Schumacher 14th, Alonso 16th and Raikkonen 17th. Remember Fernando's pass of Michael around outside of 130R and the great move on Webber? A poor stewards' ruling cost him the race. Impeccably clean Fisi is gobbled up by Kimi on the last lap. A great advert for mixed grids.
Edd Straw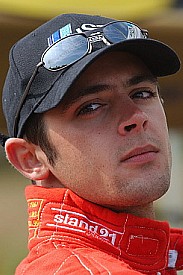 AUTOSPORT F1 editor
FIA Sportscars
Spa 1000km, 2003
The penultimate race in the ailing FIA Sportscar Championship wasn't especially gripping - Tom Kristensen and Seiji Ara cruised to victory in the Team Goh Audi R8 - but the British GT class was a thriller. After almost six hours, it came down to a last lap battle between leader Tommy Erdos and Joao Barbosa.

Both were ringers, drafted in by Rollcentre Racing and Balfe Motorsport to boost their title bids. Erdos had gambled on his fuel load lasting from the last safety car period to the flag. With 10 laps to go, the gap was over 18 seconds. At the start of the last, it was under three, and the pair disappeared through Eau Rouge.

We waited over two minutes for them to come back round. When a car did cross the line, it was Barbosa...alone... Erdos, out of fuel, coasted home a minute later.
Mark Glendenning

AUTOSPORT deputy F1 editor
Greg Murphy's pole lap
V8 Supercars
Bathurst 1000km, 2003

Greg Murphy and drama have always kept close company, but qualifying for the 2003 Bathurst 1000 was one for the books. John Bowe had set the bar high with a 2m07.956s, but at the first split Murphy's Kmart Commodore had already knocked 0.4s off that.
He found another 0.2s over the top of the mountain, and crossed the line in 2m06.859s - enough to put him on pole by 1.1s (the same gap covered second through to ninth).
It remains the fastest lap ever around Mount Panorama, which was acknowledged by his rivals when the entire pitlane walked out to offer an impromptu standing ovation as Murphy drove back to the garage.
Spine-tingling stuff - and that was before we learned that he'd missed a gear change at the Dipper and cost himself an extra couple of tenths.
Steven English

AUTOSPORT.com news editor
Masters of F3
Zolder, 2008
A wet weekend in a Belgian forest left the biggest impression (bear with me). You see, save for a few rare specials, most circuits and series are the same old stuff. But the Masters is different. It's an old-school event. And during its enforced absence from Zandvoort, its temporary home at Zolder made it for me. From the huge, weathered concrete stands, through the tree lines steeped in history, to the ancient pit complex, it feels like you've been taken back to the 70s - an era I never got to see.
That I was there to see raw rookie Jules Bianchi's first F3 win, long before Ferrari came knocking, is a nice memory for the future. But it pales next to the engraved image of spray hanging between trees over the blind crest before Terlamenbocht (better known as the site of Gilles Villeneuve's fatal crash).
Standing ankle deep in a puddle behind the wall, rain lashing down, as engines fired up somewhere through the mist, I almost believed Niki Lauda's 312 T2 would pop over the crest first at the start of qualifying. I've felt nothing like it since.
Glenn Freeman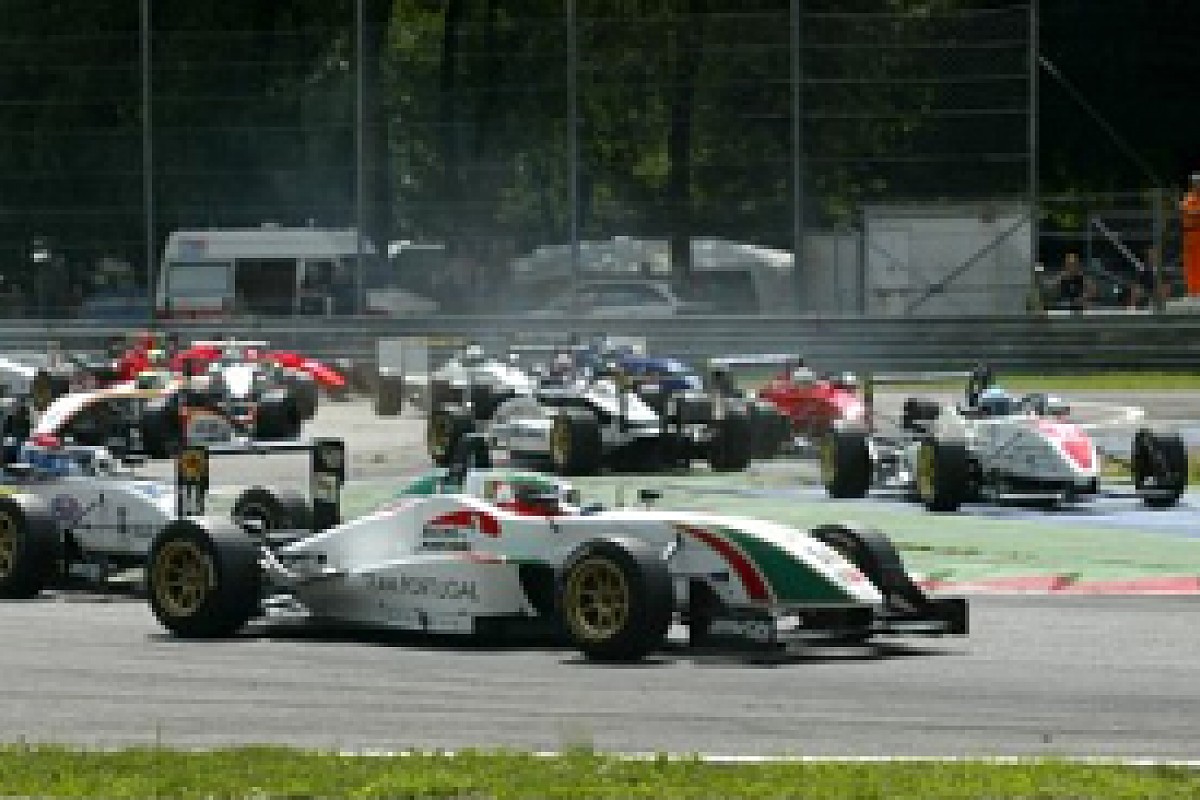 AUTOSPORT news editor
British F3
Monza, 2005
If only every F3 race took place at Monza! In 2005 it provided an incredible weekend. Alvaro Parente won all three races, but they were far from straightforward. Race one was decided by a wheel-to-wheel drafting scrap with Carlin team-mate Charlie Kimball, where the pair swapped places four times on the penultimate lap.
Then, after a relatively calm race two, there was the manic third, where Parente recovered from a lap one spin that dropped him to 14th to complete a memorable hat-trick.
There was plenty of chaos through the field, which included Hitech team-mates Tim Bridgman and Marko Asmer clashing and falling out, plus Mike Conway trying to pass Bridgman and Danilo Dirani on the grass coming out of the Parabolica. Unforgettable racing at an unforgettable venue.
Gary Watkins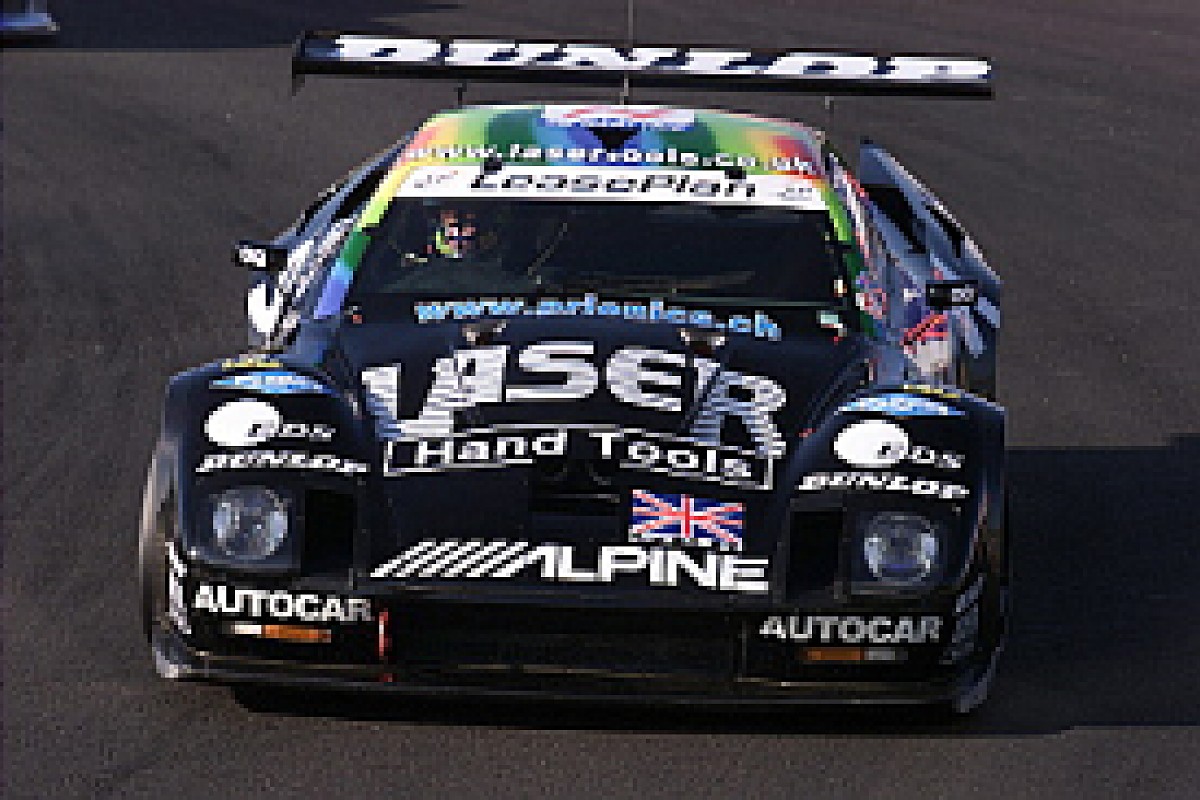 AUTOSPORT's sportscar correspondent
FIA GT
Magny-Cours, 2002
I'd seen Jamie Campbell-Walter race and knew he was good. But special? No way. Some of my colleagues begged to differ and I was forced to change my tune after one race back on the FIA GT pound. The season opener was one of those races that took your breath away and left you scratching your head at the same time.
The Stewart-Tyrrell and Clark-Chapman relationships had nothing on the Campbell-Walter and Laurence Pearce. The Lister boss, who never pulled his punches, could wind Jamie up like a spring. Campbell-Walter, in his own words "drove every lap like a qualifying run" to claw back the 60-second deficit handed to him by team-mate Nicolaus Springer, a driver whose pockets were considerably deeper than his talents behind the wheel.
Campbell-Walter leapfrogged the race leaders when they pitted for the final time and then built up enough of a lead to make a late splash-and-dash for fuel and still hang on to the lead. It was mesmerising to watch. And confusing for his rivals, the likes of Christophe Bouchut and Mike Hezemans. They didn't know what had hit them.
Kevin Turner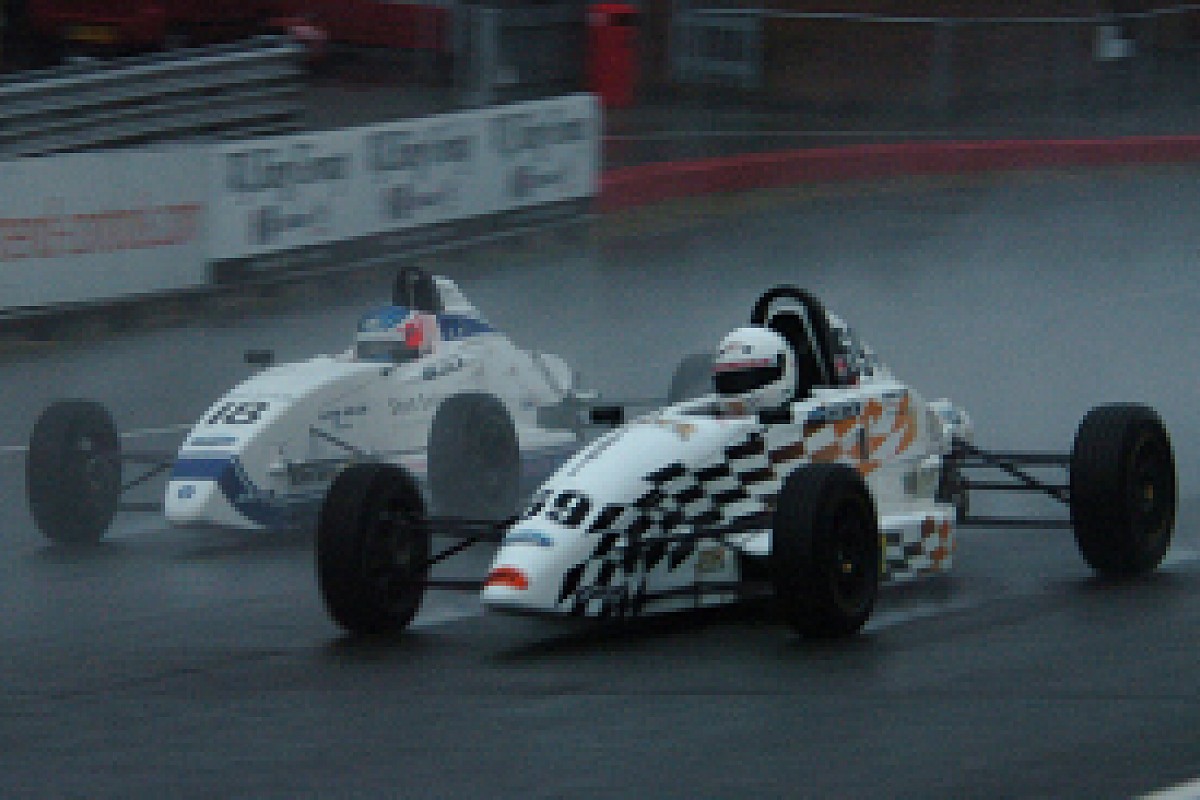 AUTOSPORT national editor
Formula Ford Festival
Brands Hatch, 2006

This was one of those mad races that had everything: passing, crashing, and a great drive in an appallingly wet final. Champion Nathan Freke ran wide at Druids, forcing Nick Tandy into a spin. Peter Dempsey took James Nash off, Freke crashed, and then Dempsey threw it off on his own!
After a number of other spins, Tandy showed how overtaking should be done by charging through the pack, lapping two seconds faster than the rest - on the Indy circuit! He grabbed the lead with four laps to go, but had overtaken cars during a safety car period and was penalised, so an unlikely win fell to Richard Tannahill.
Ben Anderson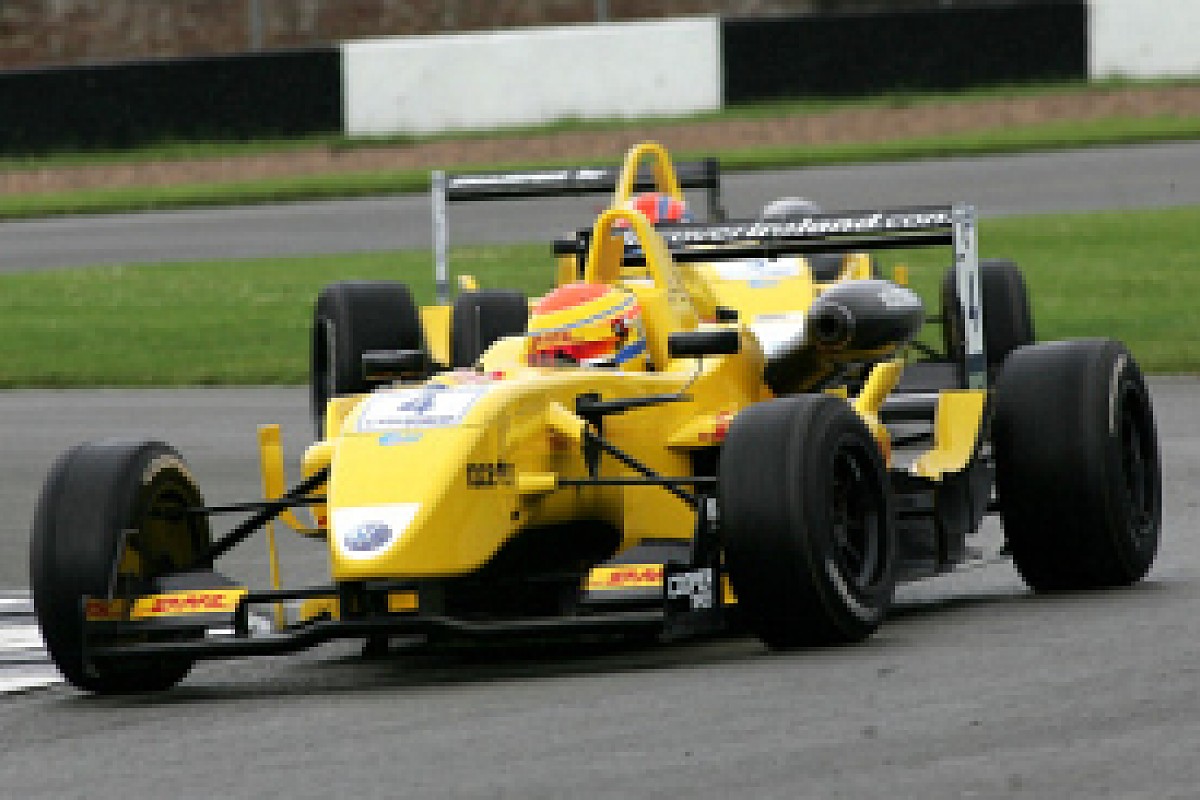 AUTOSPORT British F3 correspondent
British F3
Donington Park, 2009
Formula 3 is not renowned for classic races. A chronic lack of power and an over-reliance on aerodynamic grip make the cars unspectacular. But throw in a splash of rain, just as a slick-shod field is completing its warm up lap, and it all changes in an instant.
After starting ninth and dropping to 13th at the start, Wayne Boyd looked set for another mediocre race, but we watched in awe as he hauled his T-Sport Dallara-Volkswagen up through the field. At times, he lapped up to 1.5 seconds quicker than anyone else en route to a memorable maiden win.