West Surrey Racing's 18-year wait
It's a bit early to start making any rash predictions but, whichever way you look at it, Colin Turkington is looking like a good bet to become the first West Surrey Racing driver to win an overall championship title since Rubens Barrichello claimed the British Formula 3 crown in 1991.
Okay, Dick Bennetts's boys have scooped independents titles and what have you, but it's surprising when you realise they've gone 18 years without scooping a top prize.
For 17 of those years, Barrichello has been a Formula 1 driver. And for most of them, he raced against David Coulthard, the man he beat to that F3 crown at the final round.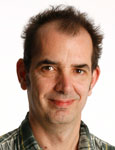 Colin Turkington leads at Snetterton © LAT
Not that it should have gone down to the wire, according to Bennetts. "He got nine pole positions but never came around in the lead on the first lap because of his crap starts," sighs the New Zealander. "Funnily enough, I met Ross Brawn at an MIA thing last month and asked him what Rubens is like at starts. His answer was interesting...
"His team-mates were Jordi Gene and Pedro Diniz. We took them to Santa Pod to some practice starts, and out of nine, Jordi was the quickest seven times. In those days it was red lights, then green, and eventually we got it from Jordi that he was going when the red light went out, not when the green came on. He was that much sharper.
"There's no way that championship should have gone to the last race when Rubens had had pole nine times."
Barrichello went to WSR as the reigning Opel Lotus Euroseries champion. He was still only 18, but, starts notwithstanding, clearly cut out for a big future in the sport. "He knew," said Bennetts. "He had good technical feedback. The thing was, in those days there was no computer - we just had a Stack dashboard. Nowadays, some drivers won't talk to you until they've looked at the laptop, and we've got on-board cameras and data-logging from hell."
And the off-track emotion was there in those formative years too. "Poor bloke was in tears when he stalled at the first race," said Bennetts. At least he didn't blame the team...
Moving forward, Turkington's Team RAC-liveried BMW 320si is fighting off Fabrizio Giovanardi's Vauxhall for what would be a very popular 2009 title. "Colin's lifted his game for sure," says Bennetts of a man he brought into the BTCC under the Team Atomic Kitten banner. "He's on a different level - really focused and doing a fantastic job. It's not going to be easy, but we've just told him to do his best and not get involved in any fights."

It's got to be Gordon
It was sad to lose a race-winning driver from the BTCC grid in the form of Dan Eaves, but gratifying that at least his Clyde Valley Racing SEAT ride was taken by Gordon Shedden, another man with top-of-the-podium history.
And, with the circus's next stop being Knockhill, that will give the Scottish crowd another local hero to cheer besides Jonathan Adam.
That's important to Shedden, because his day job is as business development manager at the Knockhill circuit. His most important result of the weekend will not be based on anything he does in his Leon - it'll be the crowd figure.
"We're forever trying to market things to do the best we possibly can," he said. "It's not just about opening the gates and expecting them to flood in. We've got loads of promos planned, including running the cars up the side of Edinburgh Castle [hopefully he doesn't mean that literally, or he'll need to borrow Gabriele Tarquini's 'Spiderman' helmet] on the Thursday before the meeting. It's good to take the cars to the people."
Shedden won't be the only member of his family racing. Wife Jillian, nee Butcher, was a rival of Gordon's in his Ford Fiesta days, and is daughter of Knockhill circuit owner Derek Butcher, a useful driver in his day. Mrs 'Supersheds' and her brother Rory Butcher will both be contesting the Scottish Formula Ford rounds on the support programme in their Van Diemen RF92s.
Young Rory is certainly making waves this season - he's taken numerous wins on raids south of the border, and topped the last AUTOSPORT Golden Helmet race winners' table. Shedden reckons his brother-in-law, who has ambitions to move up to the British Duratec FFord series, is a useful prospect: "He's a cracking little driver. He prepares the car himself with two mates, and then goes and wins in a national championship. His feet are on the ground and he listens well."
Renault youngsters pay tribute to Henry
Henry Surtees tribute on the Manor Formula Renaults © LAT
For the youngsters in Formula Renault UK, Snetterton was the first race since the fatal accident two weeks earlier of Henry Surtees, a driver who raced in FRUK last year and who many of them knew and liked.
You had to feel for them. For most, it will have been the first time they have lost a friend or peer, and that can be tough to deal with at such a young age.
Most of the cars bore subtle tributes to the Renault paddock's lost comrade. In particular, the cars of Manor Competition, which ran Surtees last year, ran the Surtees arrow incorporating the name 'Henry'.
Team boss Tony Shaw, still emotional about the tragedy, said: "Henry and I had plenty of arguments, but he always had a grin on his face. And the funny thing is, when the family spoke at his funeral, we found out he seemed to have exactly the same personality at home, and that's rare. He could be an infuriating little bugger at times, but great fun! We're all missing him."
FRUK privateer Tom Armour was team-mate to Surtees at Manor last year, before his father Phill set up TA1 Motorsport to keep his son racing. Armour Sr reflected: "My younger son James was very good friends with Henry - they grew up together in karting, and then Tom partnered him last season. You just see this beaming face when you think of him - a playful young lad who was becoming a committed young man."
Coyne back in circulation
As I write this, it's 18 years to the day since, one day at Snetterton, I saw Dave Coyne take his maiden win in the British Formula 3000 Championship.
It was Coyne's second outing in the series, and he backed it up the following weekend with another victory, this time at Thruxton. Not content with that, he then stepped into an International F3000 car and trounced the Formula 1 hopefuls - including Alex Zanardi, Christian Fittipaldi, Damon Hill and Heinz-Harald Frentzen - in a test session at Brands Hatch.
With Bertrand Gachot's court case looming, 33-year-old Coyne was put on Jordan's shortlist of drivers to step in should the Belgian get a custodial sentence. The drive finally went to some young German bloke called Michael Schumacher.
It wasn't the first time Coyne's career had petered out, but it heralded the decline of his single-seater exploits. He dabbled in Formula Renault for a couple of years, then, after a break, turned to racing on the short ovals.
And it wasn't too big a deal for a man who feels he could never devote the time necessary to a career as professional racing driver - the industry is too unpredictable, he reckons, so he preferred to work at his car dealership.
So, with Schumacher making the most anticipated comeback since the 17th-century British monarchy, it's amusing that Coyne has beaten his old fellow Jordan wannabe to the punch. He was back in the Snetterton paddock last weekend sharing the E-type Jaguar of Graham Bull in the Heritage GT round, one week after pedalling Mike Ballard's XK120 at the Silverstone Classic meeting.
He also had a rather raw-looking burn. "The XK120 caught fire and burnt my nose!" he laughed. "This E-type's a brand new car on the wrong tyres, but we're giving it a run to see what it's capable of. It's great fun to get back into circuit racing."
Certainly it looked as though Coyne's talent is still intact, as he drifted the E-type around. And, if plans for him to race a 308 GTB come off, look out for the comeback man in a Ferrari, just like that Schumacher bloke.