The Isle of Man TT, in the words of legendary broadcaster and former motorcycle racer Murray Walker, is the "greatest motorsport event in the world bar none".
First run in 1907, since 1911 this tiny island in the middle of the Irish Sea has welcomed the bravest and most daring riders to test themselves on the fearsome Snaefell Mountain Course - a 37.73-mile stretch of closed public roads offering up the mightiest of challenges and creating legends of all those who conquered it.

Visit Duke Travel
While no longer a grand prix world championship round, the TT remains one of the most popular events in motorsport, with over 40,000 people from all over the globe flocking to the Island for last year's races - 16,000 of whom were first-time visitors.
That number is only set to swell in 2019, as fans from all over the world head to the Island to see exhilarating two-wheel and sidecar action from May 25 to June 7. Demand for travel and accommodation peaks over the middle weekend as fans pour into the Island to see the start of racing and to enjoy the thrill of riding their own bike on the famous course during 'Mad Sunday'.
However, travel and accommodation can be a challenge for returning visitors and bucket-listers alike. Official travel partner Duke Travel is a relative newcomer to the Isle of Man TT travel market, but that hasn't stopped it making big inroads with over 2000 visitors choosing to make their travel plans with the Isle of Man-based company.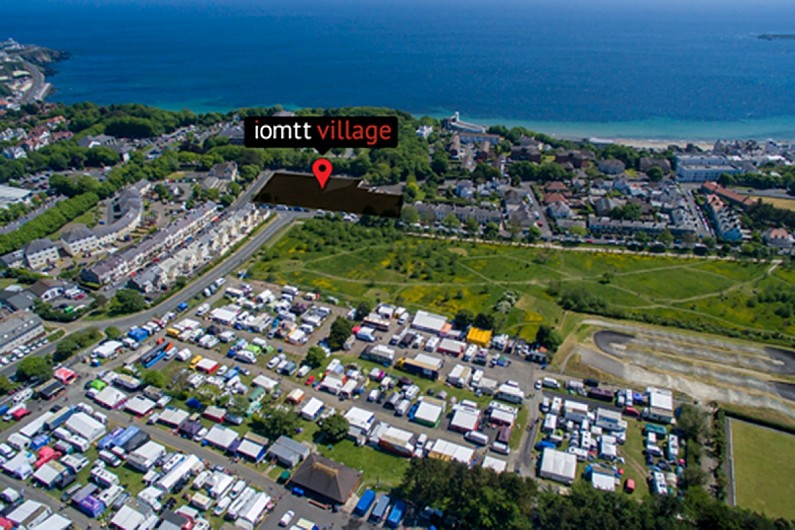 New for 2019, Duke Travel has created the IOMTT Village. This £250,000 project is Duke Travel's answer to the question of where to find first-class, private, comfortable and cost-effective accommodation while remaining close to the action.
Situated a stone's throw away from the TT paddock and Grandstand start/finish section on the Glencrutchery Road, the IOMTT Village is a pop-up hotel site, pictured below, featuring 150 rooms set out in rows named after famous turns on the TT course.
Each twin-bedded room features en-suite and bathroom facilities, free Wi-Fi, charging points and heating. Continental breakfast is included, which can be enjoyed in the comfort of the marquee.
Duke Travel offers a range of packages for TT 2019, such as its Senior TT package, which includes Grandstand access for the big finale no longer available on general sale.
A sporting spectacle like no other, Duke Travel's first-class packages ensure you it's not too late to book your dream TT 2019 holiday.
Visit Duke Travel here or call +44 (0) 1624 640044