Excool, manufacturer of advanced data centre cooling equipment, has partnered with the British Racing and Sports Car Club to launch a new sports prototype series in the UK for 2021.
The brainchild of Excool's Duncan Williams, an ardent sportscar racer, the initiative caters for all open and closed prototypes and sports racers in six classes.
The proposed structure features divisions for sports prototypes with 2001cc and all forced-induction engines, along with classes for open protos with engines between 1401-2000cc and up to 1400cc.
Additional subsets are for Radical SR3s with standard engines, one for CN and LMP3 machines, and an invitation class.
Forward thinking technology, technical support and hospitality for competitors and guests are among the inaugural Zeo Proto Series' features.
A four-event provisional calendar has been released, featuring races at Snetterton (11 April), Silverstone National (20 June), Brands Hatch Indy (8 August) and Donington Park (26 September).
Coordinated by Grace Williams, each event will provide a 20-minute qualifying session and 20-minute double-header races.
"The Zeo name is a derivative of 'Geo and Zero', both synonymous with Excool's latest renewable source ground pump home heating systems," said Duncan Williams, who added the Bromsgrove company also aims to introduce an electric Zeo Prototype race car as soon as 2021.
BRSCC chief operating officer Paul McErlean is equally enthusiastic about the series.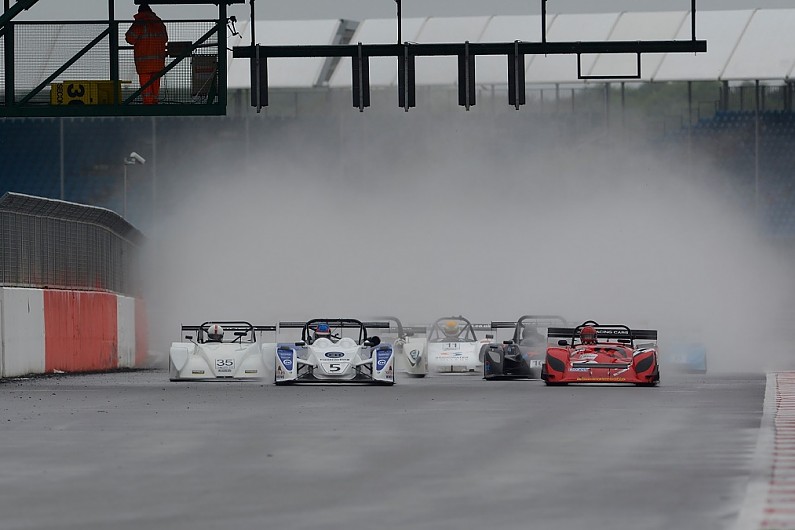 "Sports prototype racing has always been popular, particularly in the UK," he said.
"With their previous history in this type of racing, I'm delighted that Duncan, Grace and Excool made the approach to join forces and work with the BRSCC on this new series.
"Given Duncan's experience and expertise, I'm looking forward to seeing the level of entries and variety of cars I am confident they will be able to attract.
"The introduction of the Zeo Proto Series adds yet another exciting element to what is already shaping up to be a fabulous BRSCC season."
The Zeo Proto Series is the latest of a number of categories to join the BRSCC's portfolio in recent weeks. As well as administering the revived British Superkart championships next year, the club has also attracted the Modified Fords series for 2021.
In addition, the club will split its popular MX-5 Championship for Mk1 models of the sportscar into two separate categories next year: the MX-5 Trophy Championship, which will keep the existing three-race, two-day format, and the MX-5 Clubman Championship that will have two races run over a single day.