Phil Keen will make the switch from Barwell Motorsport to fellow Lamborghini customer team WPI Motorsport for next year's British GT campaign.
The 37-year-old has been a stalwart of Barwell's British GT programme since 2015, finishing runner-up with Jon Minshaw three times and winning 13 races alongside Minshaw and Adam Balon.
A works-affiliated Lamborghini driver, albeit not with official factory status in 2020, Keen is now set to switch to WPI for 2021 and has already completed a two-day test at Oulton Park alongside new co-driver Michael Igoe, who took his maiden series win at Donington earlier this season.
Keen doesn't see his Barwell career as a closed door, and expressed his thanks to the Barwell team for his successes, but told Autosport he was excited by the prospect of joining a new team.
"I really enjoy working with Michael, Alyn [Roberts, team manager] and the team and they're a great bunch, so I think hopefully we'll have a good 2021," said Keen.
"I look at it as just a new challenge basically. They want to do it well and they're putting the right people in the right place to do the job.
"This year, they've made steps forward at every race and they haven't put a foot wrong, they've had no reliability issues.
"I'm sure next year will be a learning year for us all to get everything right, but we're still looking to win the championship."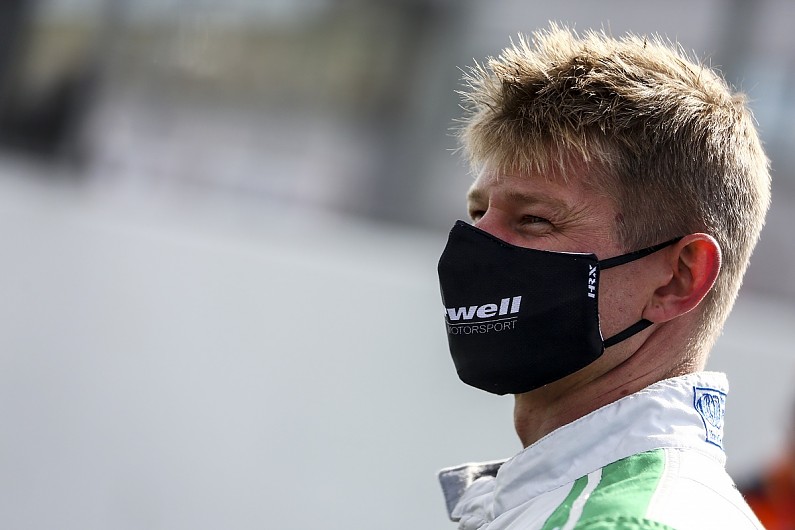 Igoe had four different co-drivers provided by Lamborghini in 2020 due to clashes resulting from the pandemic but, with the known quantity of Keen alongside, is fired up for his third season in British GT next year.
"It's a big testament to us being such a new team," Igoe said.
"But I think we've made a good impression in the championship and, considering the inconsistency of having different drivers this year, I think we've still delivered well as a team. It's very exciting times ahead."
Barwell boss Mark Lemmer admitted that the news came as a surprise, but said Keen would "always be part of the Barwell furniture".
"It was a bit of a shock to us and we're sad to see Keeny go," he said.
"But I'm sure he'll be seen back in a Barwell Lambo sometime soon."