The very latest in hi-tech race suits, helmets, gloves and boots were on display at Grand Prix Racewear's 2020 product launch event last weekend - a new initiative which it is hoped will become annual.
The Silverstone-based company was acquired by Anthony Cheshire, the owner of Ferrari Challenge outfit FF Corse, just over a year ago and has gone from strength to strength during that time.
It has expanded its range of key brands to now include among others, Alpinestars, OMP, Sparco, Sabelt, Bell and Arai, of which five were represented at the launch event on Saturday.
A new concept to the UK, it offered customers the chance to get hands-on with the new merchandise ahead of next season and speak with representatives from the various manufacturers.
Cheshire is hopeful this can become an annual event and one which will be expanded in the future.
"The event was an opportunity to showcase the many products that are coming out next year, which doesn't happen at the moment," he said.
"The thinking was to get people in to meet the guys who are behind the products and we'd like to develop this concept in the future. At this time of year, the season is done and we wanted to generate some interest.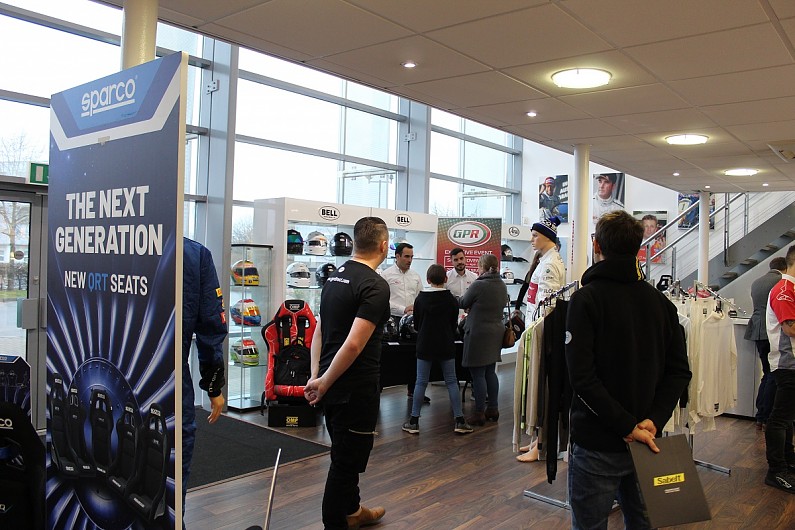 "I'm staggered by the amount of technology, design and research that goes into all the products that you sort of take for granted.
"We're in a very privileged position where we have got all the key brands in one key location.
"When we took over this company a year ago GPR was underperforming, I think it's fair to say, but we took over because GPR is such a strong brand."
With the launch of a new website, Cheshire intends to expand GPR's product range from 5,000 to 20,000 within the next 12 months as part of an aggressive growth strategy.
On offer at the weekend was a look at products conforming to the new homologation - FIA 8856-2018 - which means racesuits must now undergo and pass a fire test for up to 12 seconds as opposed to 11 previously.
Underwear must now also withstand a new stretch test while being subjected to fire.
Massimiliano Franchini, the distributor for Alpinestars, believes bringing an event like this to the UK - which are already held throughout Europe - is more than just being able to see the new products.
"For us, it's very important to give the opportunity to the people to come in and speak directly with us," he said.
"We're building a relationship that can help during the season."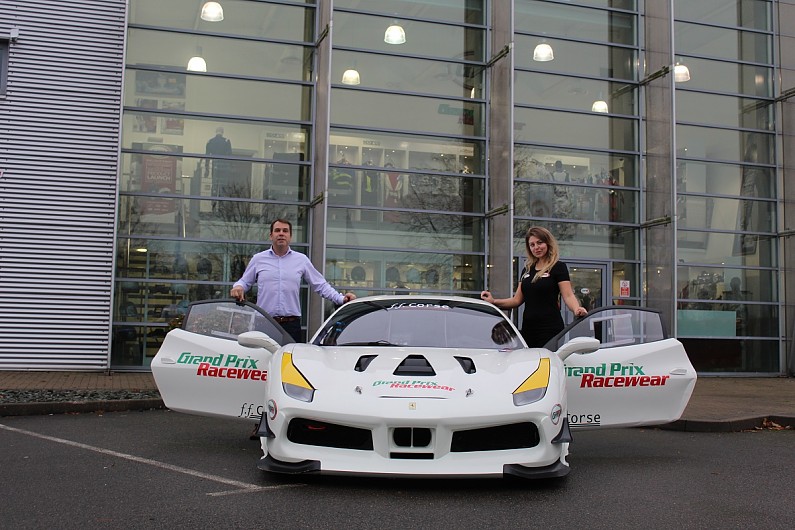 Sabelt, which supplies racewear to drivers in the Ferrari Challenge, is one of the new manufacturers to join GPR over the last 12 months.
"When they bought the company we'd been working with Anthony for 15 years on the Ferrari [Challenge] business side," said Adriano Sapetti, racing retail area manager for Sabelt.
"When he came into this new venture he found out Sabelt was not present and they asked us to join this venture and we were more than happy.
"I think it's [2020 product launch event] a great opportunity and I strongly believe that if Anthony does this every year it's a great opportunity for everybody."