Four teenage stars of the British Touring Car Championship's support series have been selected as finalists to become the new Porsche GB Junior.
Ginetta GT4 Supercup champion Harry King, British Formula 4 race winners Luke Browning and Louis Foster, and Ginetta Junior frontrunner Lorcan Hanafin have all been chosen to take part in the final shootout at Silverstone next week.
The four were selected from over 40 applications, with the 10 best then having interviews at the Porsche Experience Centre recently.
The previous three Juniors have all gone on to win the Porsche Carrera Cup GB championship.
Current Junior Dan Harper won eight of the 16 races to take the 2019 title, matching the achievements of Josh Webster and Charlie Eastwood.
The winner of the shootout - which will feature driving, fitness and media assessments - will receive £85,000 towards their budget for the next two Carrera Cup seasons, as well as a wealth of support from the manufacturer.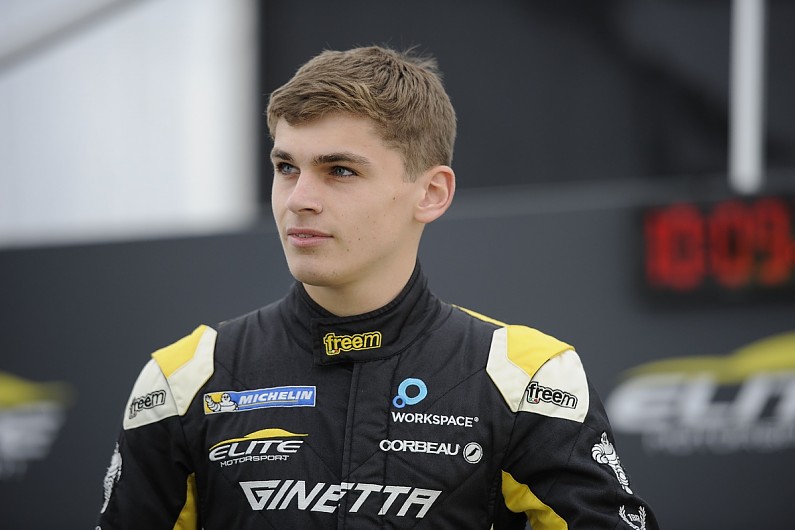 King, 18, clinched the GT4 Supercup title in the final race at Brands Hatch in his second season in the category after graduating from Ginetta Junior.
"I've been working my way through the ranks of the TOCA package and I've seen the Carrera Cup cars in the paddock," he told Autosport.
"I've looked up to them and I've always wanted it to be where I ended up.
"The shootout's going to be really competitive with some really good drivers."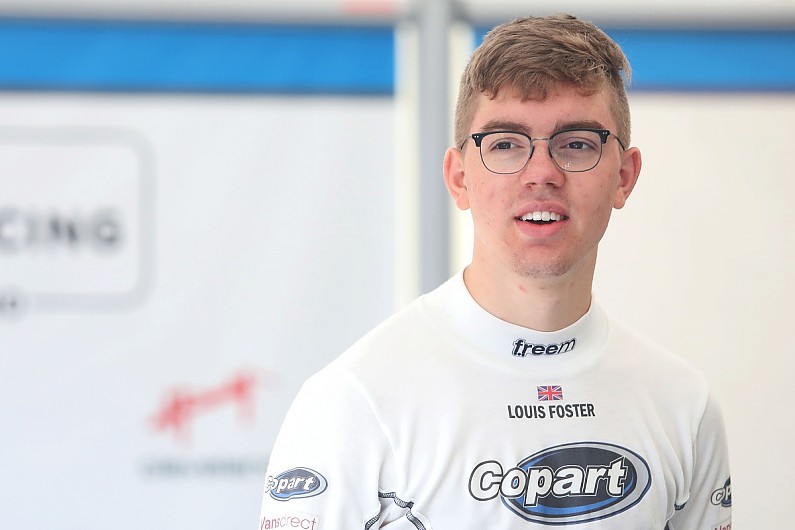 Foster, pictured above, entered the British F4 finale with an outside chance of taking the title in his first season in single-seaters after finishing runner-up in Ginetta Junior in 2018.
He ultimately finished third in the standings, taking six victories.
"It's a privilege to be in this position," Foster, 16, told Autosport.
"It should be a good shootout - it will be tough competition but the aim is to win it.
"I've been a massive Porsche fan all my life and I just love the car. When I saw this opportunity arise, I was quick to jump on it."
Browning, 17, enters the shootout after taking two F4 wins this year driving for Richardson Racing up against much larger single-seater squads, and is another driver who has long admired Porsche.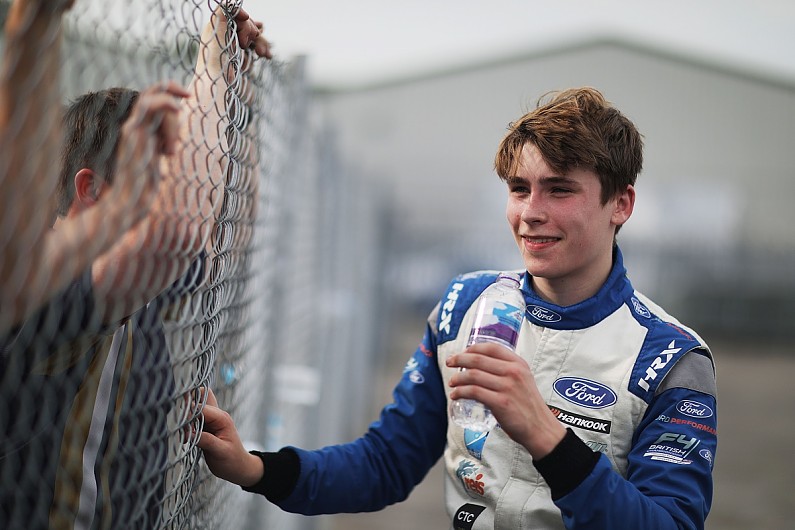 "It's a massive honour to be chosen - they're one of the biggest brands in the world," he told Autosport.
"Porsches have always been my poster car, it's the only car I have on my bedroom wall, and I've always loved watching the races."
Hanafin, pictured below, who took two Ginetta Junior wins this season, is hoping to follow in the footsteps of Harper, who had also only raced in junior series prior to the shootout.
"What Dan did was amazing - it's proven that Porsche does put their faith in young drivers," 16-year-old Hanafin told Autosport.
"Dan was in the same shoes as me two years ago and it's such an amazing opportunity."