Aston Martin Racing Academy driver Alex Toth-Jones put in his "best drive this year" after salvaging a points finish from last on the grid at the British GT finale last weekend.
The Academy Motorsport driver and his team-mate Will Moore put in one of the drives of the race for the season-ending Donington Park round after being forced to start from the very back.
The Silver-Silver pairing missed qualifying after their Aston Martin Vantage GT4 was hit by a mechanical problem.
"We did six or seven laps in FP1 and then we had an issue with the driveshaft and by the time we were able to get to it we knew it was going to be a long fix and we were going to miss qualifying," said Toth-Jones.
"We had to get the parts from Prodrive and that was a process in itself and when they got to the circuit it was about 4pm.
"The boys worked non-stop on the car from FP1 until about 10.30pm, effectively replacing the underside of the car."
Despite starting at the back of the field Toth-Jones made impressive progress during his opening stint, moving the car into the top 10 in class before handing over to Moore.
The Silver-Silver pairing eventually finished the race 13th in the GT4 category and 10th in class.
"I would say it was probably my best drive this year," added Toth-Jones.
"I started the race and the job pretty much was get on with it, make something of this race and we were on the attack from lap one.
"I really enjoyed the run, we went long on the stint just like Brands Hatch which was good in case there was a safety car, we could have done what we did at Brands [take the lead].
"I wanted to get a result for the boys, they've not had the luck but they'd worked far too hard not to have a result.
"I knew we had a quick race car, we did some testing the week before and I was quite confident."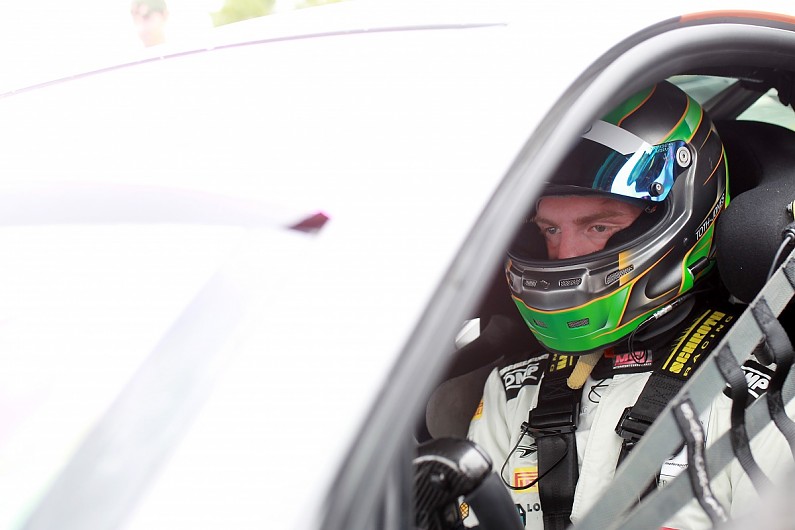 It was a positive way to bounce back after a mechanical failure at the last round at Brands prevented the duo from taking a maiden overall GT4 victory.
It was also a fitting tribute from Toth-Jones, as the date of the race marked a sombre occasion for his family.
"We did a collection and have a JustGiving page for the Brain Tumour charity because September 15 is the day that my grandad passed away," added Toth-Jones.
"Every year we used to go for a meal, but it was quite fitting that the date was on the Sunday of the last round.
"My uncle has a brain tumour as well and he was there so we did a collection and raised awareness for it."