TCR UK will no longer run on its own grid, as it has been merged with the new-for-2019 Touring Car Trophy for its second season.
The Touring Car Trophy - run by Maximum Motorsport - is a category that will comprise of older-spec British touring cars (either NGTC spec or S2000), SEAT Leon Supercopa cars and now the TCR machines too.
TCR UK competitors will compete for a dedicated classification and the TCR UK title will be awarded at the end of the season.
The series, which is run under the British Racing and Sports Car Club banner, has struggled for numbers since its inception with three drivers signed up for 2019 before the announcement of the merger.
Although 19 drivers raced in it during 2018, only three contested the full season, with a best grid of 14 at Brands Hatch and a worst grid of eight at Croft.
Dan Lloyd won the inaugural crown in a WestCoast Racing Volkswagen Golf GTI, pushed hard by Honda Civic driver Oliver Taylor.
British Touring Car champion Ash Sutton, Andreas Backman and Josh Price also took wins in 2018.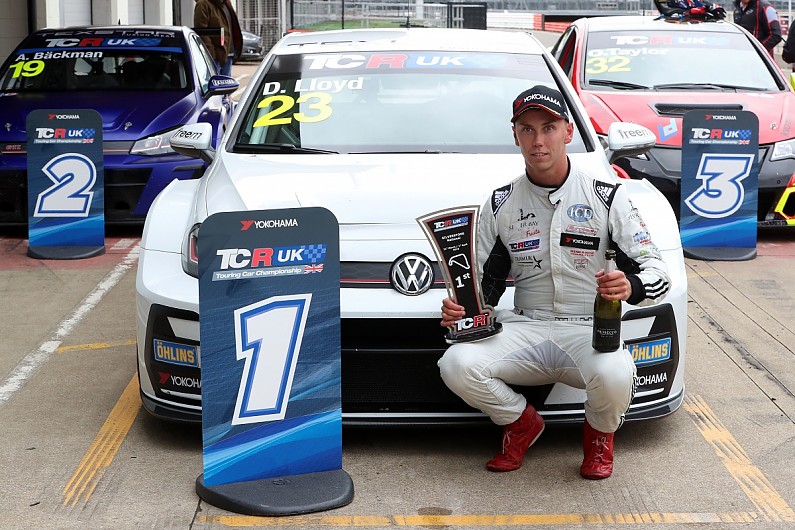 The championship had unveiled a new calendar for 2019, and promised a number of changes including in the personnel running the sporting and technical aspects of the championship.
TCR UK is run by co-ordinating firm WSC, the involvement of which will still be overseen by David Sonenscher.
"We are very pleased with this agreement," said Sonenscher.
"When I came on board, my role was to find the best way forward for TCR in the UK.
"After looking at the situation and numerous discussions, I felt that a cooperation with Stewart Lines and his organisation, who have built themselves a solid reputation, would be the best solution.
"This collaboration will help to provide a solid base to establish TCR in the UK for good."
Maximum Motorsport is headed up by racer Stewart Lines, who contested multiple TCR UK rounds last year.
He said: "This is an important development for anybody who wants to race a TCR car in the UK.
"The TCR concept is a massive success worldwide and we plan to replicate this in the UK."
Touring Car Trophy provisional calendar
11 May: Oulton Park
22-23 June: Donington Park
6-7 July: Croft
27-28 July: Brands Hatch Indy
19-20 October: Donington Park
5-6 June: Spa, Belgium*
*Optional international round open to TCR Cars only. Trophies will be awarded by Touring Car Trophy but the points will not count towards to the TCT Championship.