Paul Rivett has been crowned as the 2018 Renault UK Clio Cup champion after a Motor Sports Association national court overturned a disqualification from earlier in his season.
The WDE Motorsport driver was kicked out of a round at Silverstone in September following an investigation into an on-track collision between Rivett and rival Max Coates.
That decision has now been overturned and he has been restored to his third-place finish, which had handed him his 20 points back, and is enough to overhaul Westbourne Motorsport's James Dorlin.
Dorlin had initially claimed the crown by three points.
It means Rivett now becomes a four-time Cio Cup champion, with his other titles coming in 2002, '04 and '11.
Rivett said: "A fourth title is very special but I'd also say extra special because this is the one I've had to work the hardest for.
"This title shows just how much the WDE team has grown and improved since I first joined them in 2014.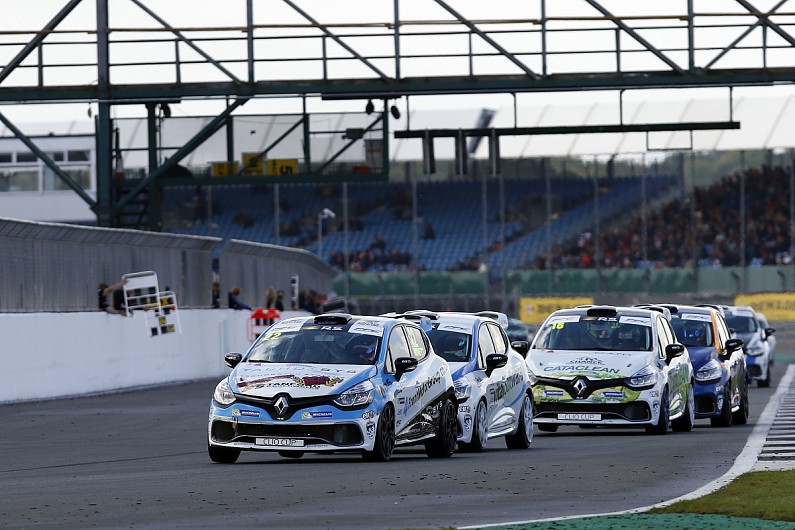 "Looking back I'd say the pivotal moment in the season was Donington Park in April - we suffered a very heavy crash in race one and the crew only had three hours to get my car repaired for race two.
"The fact they managed it and it was still good enough to take fourth place was massive for us - it earned us 18 points without which we would not have won this title."
WDE team boss Wayne Eason added: "This is a terrific achievement for WDE but it is very much all about the people in the team and who work on all the cars we run.
"I'd also like to praise James Dorlin and Westbourne Motorsport. We are very respectful of them and have always got on and I actually have a bit of sympathy with them to have it taken away like this but, as has been decided by the MSA's National Court, we are genuinely the champions."