When co-driver to World Rally Champions Juha Kankkunen and Colin McRae gives you a call, don't miss it. When that co-driver, Nicky Grist, is on the blower it usually means opportunities are about to start flowing.
But for young British co-driver Jack Morton being invited by Grist on to the Motor Sports Association's Co-Driver Academy was just one of a number highlights of a career showing all the signs of flourishing into something much more impressive.
Recent trips to Barbados, a season in Germany and rally wins in the UK mean Morton is targeting the next step in his path towards the World Rally Championship.
"The goal is to try and do more European rallies, and use the European Championship as a stepping stone for the WRC," says 23-year-old Morton.
"I'd like to try and get a seat in the ERC, and it's just about trying to pair with the right driver.
"There's people like Seb Marshall who was in the ERC with Kevin Abbring for a few years and is now in the WRC [with Hayden Paddon], and then Scott Martin and Dan Barritt have done bits out there as well. That's the goal for the next season or two, to establish a reputation out there."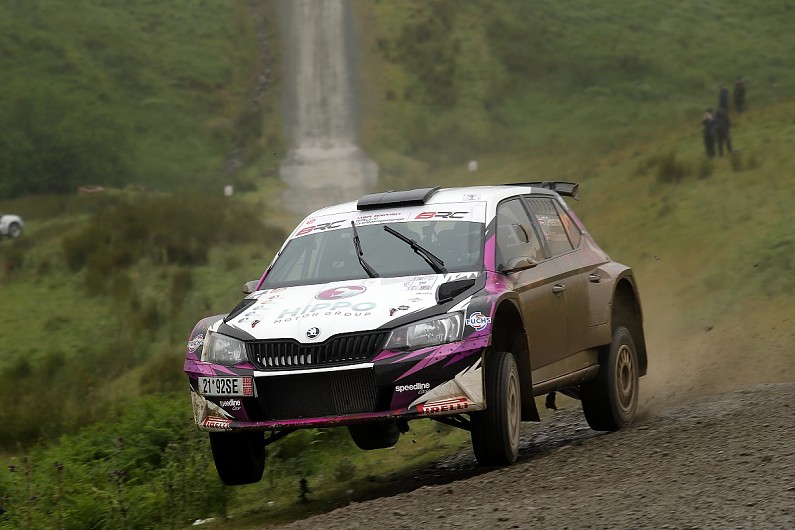 After working hard on his own personal organisation and on the delivery of his pacenotes, he's been laden with titles.
In 2015 (with Damian Cole) and 2016 (with Tom Preston) the inaugural and second BTRDA Mixed Surface Championships went Morton's way. Also in 2015, he won the MSA Asphalt Championship with Cole in his Ford Fiesta RS WRC.
Morton believes he's ready for that next step now. He's already spent last year getting acquainted with events in Europe, and it's made him a better co-driver.
"The German ADAC Rallye Cup was a big help with all of that last year," he adds, of a championship he finished third in at the first time of asking.
"Obviously when you're going to a different country and it's a different language, it's a bit of a wake-up call.
"But it's all about stepping the game up and proving I have what it takes to take these big steps."
The thirst for rallying success comes from a life of involvement in rallying. His father, Phil, competed in the north east and in the British Rally Championship and BTRDA. It gave him a unique insight into how he wanted to get involved in rallying.
"As long as I can remember I've been going to watch him [Phil] and as soon as I was old enough to help I was doing that as well," says Morton.
"I've been rally mad as long as I can remember. With dad being a driver I obviously saw how much you have to put in financially, I could never afford to do that when I was starting.
"You can start co-driving at an early age and as soon as I was 14 I jumped at the chance of getting out there."
After being invited into a co-driving academy by Grist, Morton has jumped at the opportunity and used the last couple of years to add successes to his CV, most recently winning events with Paul Bird in his Ford Focus WRC07.
Now he's ready to step up and take on Europe as well as continuing to target rally wins in the UK. Could you be the driver in need of assistance?