Motorsport can be a tough world to break into if you're a young driver with no family ties to the sport, but rising Mini Challenge star Louis Doyle is showing how success can be achieved despite a late start.
Rewind four years and Doyle wasn't even aware that club motorsport existed, and certainly didn't see himself competing in it, let alone being talked about as one of the most exciting young up-and-coming drivers.
Doyle, now 16, only took his first steps into racing when he went karting at his local indoor circuit in Burscough for his 13th birthday.
His talent was obvious from that first arrive-and-drive outing, and that sparked his relatively late love affair with the sport.
"I knew nothing about racing when I first went karting, I just knew that it looked cool and I wanted to try it," says Doyle. "I wasn't even really aware that car racing existed outside of Formula 1. I'm not from a racing family, so we're all still pretty new to this, but it's crazy to think how far we've come in the last three years."
Doyle's father spotted his natural ability and suggested more kart outings. Within three visits to the same track, Louis held the lap record, and things began to get more serious.
Doyle signed with the SPR team to race in Junior Rotax around the North West, focusing on both the Three Sisters and Hooton Park tracks. During his first season in 2015, Doyle won the Rookie Cup title with five novice wins from six races.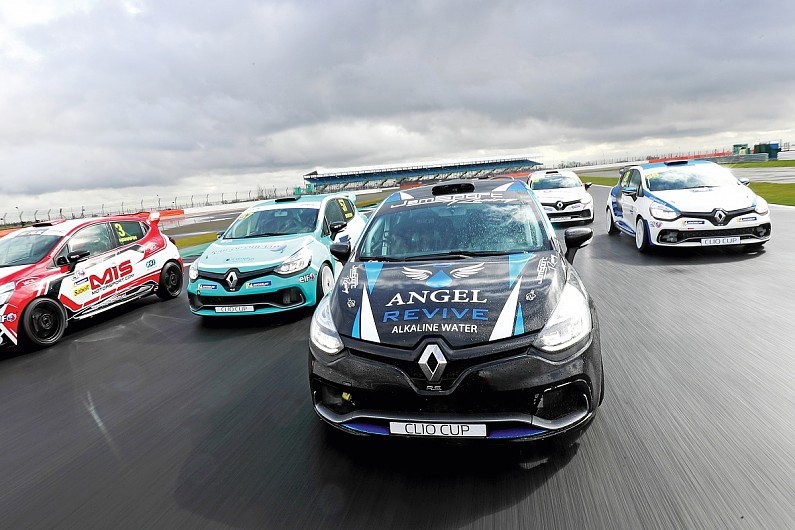 He then graduated through the Junior X30 category before the chance to switch into car racing in the new Renault Clio Cup Junior Championship came up for 2017.
"My uncle works for the JamSport team so he told us about the new Clio series and we decided the time was right to go for it," says Doyle. "I didn't even have my race licence two weeks before the opening round, and didn't have time for much testing. It really was in at the deep end."
Despite his lack of testing mileage and limited experience, Doyle fought to second place in his first ever race and went on to finish the year eighth in the championship, setting him up nicely for a title challenge this year, before his change of plans.
Aiding Doyle's cause is a new coaching partnership with British Touring Car Championship star Tom Ingram.
"I started working with Tom at the start of this year and I've picked up so many things from him," says Doyle. "Coming into this sport in the way I have has meant that I've had to learn an awful lot by myself, and having Tom helping guide me now is really bringing me on.
"At the start of the season I had the mindset to go and win the Clio Junior title. Right from the start of the year something clicked and I knew I would be a frontrunner. The confidence came to me.
"Cars are very different to karts. It's the feeling you get of the weight transfer and the cornering because there's so much more going on in a car. Whereas with a kart you have so much grip you can just wrestle it around. Karting taught me so much about overtaking though, which is definitely coming into play now."
Doyle began this year with another podium and two fastest laps in the Clios, before opting to jump straight into the Mini Challenge when he was old enough to join the field for round two at Rockingham in April.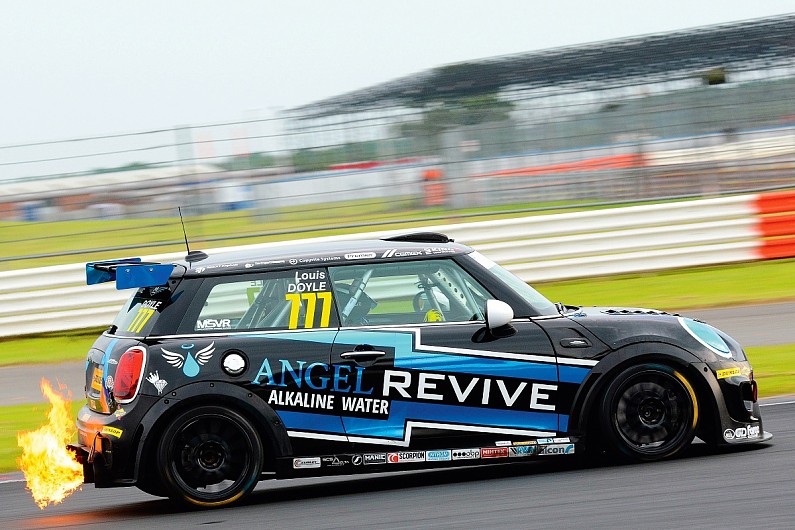 "I tested the Mini JCW in Spain briefly alongside my Clio [as JamSport runs in both series] and the JCW is just... wow," adds Doyle. "The power and the grip the car has is on another level and the brakes are fantastic. It's just the thrill the whole package gives you. I absolutely love it."
Doyle was fighting inside the top 10 on his debut weekend and has since grown in both confidence and stature aboard his 265bhp JCW in the rounds since. Driveshaft issues cost him strong results at Snetterton but he showed his potential with a fighting drive to seventh place at Silverstone, which stands as his season's best result, so far. But it's clear with more seat time, he can be a frontrunner.
"The step up to both the Mini JCW and the Challenge itself was massive, but I feel ready to start mixing it with the big boys," says Doyle. "I feel I can challenge for the Rookie title this year, and know that I'll need to be fighting within the top 10 to have a shot at that. I'm learning loads each time I go out in the car.
"This is a two-year plan for me with the JCWs. I'll learn as much as I can from this season and then I want to go for the championship in year two. Eventually my goal is to become a touring car driver. I'm a real fan of tin-top racing, and they're the pinnacle.
"I might have found it relatively late compared to some, but I've genuinely fallen for this sport. It's the level of excitement it gives you and the spirit of competition. It's addictive, and I'm loving this opportunity to prove myself."
angelrevive.com/ldmotorsport.co.uk/@louisdoyle777