What do Lewis Hamilton (above), Vitantonio Liuzzi, Giedo van der Garde, Jerome d'Ambrosio and Max Verstappen all have in common?
The answer is that each has won a world karting title before graduating into car racing and ultimately competing in Formula 1. Long gone is the old route of stumbling into the job by way of alternative competition, such as John Surtees' bike racing and Jim Clark's early efforts in road rallying and hillclimbing.
The traditional path followed by the modern-day racing driver is to begin by honing their skills at a young age around the tight, twisty layouts of karting circuits. It's where they first learn what is required to compete, all the while having fun in the bustling paddocks with the reverberating sound of two-stroke engines being warmed up in the background.
From there, the youngster will have demonstrated their first signs of promise, and begun working their way up the karting ladder to senior classes. If the required funding is available, they could also compete on the international stage, further enhancing their development. At the age of 15-17, the karter takes their first steps into single-seater racing; the FIA has blessed 13 national/regional Formula 4 championships around the world since that category's inception in 2014.
Thereon, possibly via an excursion into two-litre Formula Renault, the driver has access to a ladder leading to Formula 3, F2 and ultimately F1. But without the foundations being firmly built in their formative racing years, the prospect of our young driver being able to climb that ladder to the top could well be bleak.
After all, the last driver to make it to F1 without beginning their career in karting was Vitaly Petrov in 2010. Alex Quinn, a former British karting champion, secured the British F4 Championship Rookie title in 2016, taking three overall race wins in the process. Now with two years' car-racing experience and stepping into British GT this season, Quinn explains that data analysis, learned in karting, has been key to his success in the short time since his graduation.
"What I found helped my transition most was already understanding how to analyse my data throughout a race weekend," he says. "Qualifying is obviously such a key factor in all types of racing, but karting teaches you so much of this. It's all about setting the best lap time, not beating the guys around you just yet. You learn that it's about gaining the ideal track position. You pair this up with the understanding of the data that you've run through with your mechanic after the weekend's earlier practice and heats.
"To anyone else, it's just scribbly lines. But if you can understand that you can brake later into a corner and by how much, you can then take that knowledge onto the track, saving yourself a tenth of a second, which could put you several places higher on the grid for the race."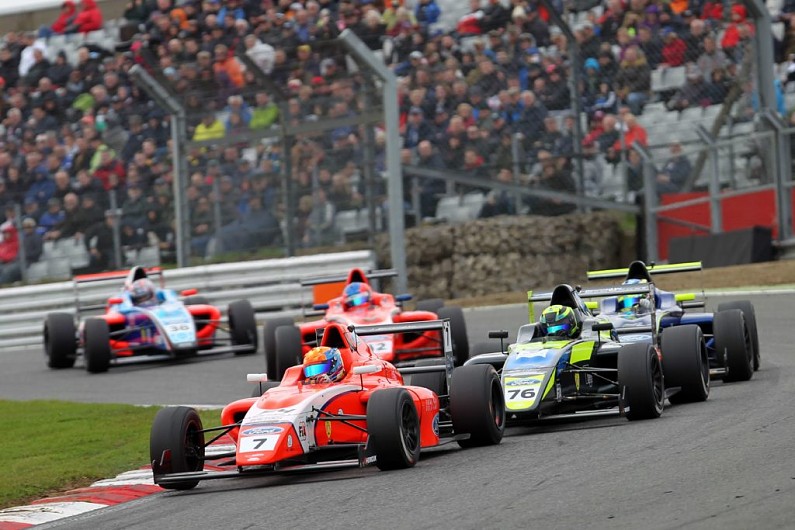 At all levels of car racing, a driver works closely with their engineer to extract the maximum performance.
"You have to understand just how to push the car to its limits without going too far," says Quinn. "You do push over the limit in karting, but you learn how to control it when it tries to go away from you. Understanding how a vehicle, whether it's a kart or car, acts when on the limit is extremely important. It's not easy to find the limit immediately in a car. It's not a toy; it's a highly powered machine so you have to act sensibly.
"Karting particularly prepared me for working closely with my engineer. You have to have a feeling and understanding of the kart beneath you to be able to then understand why something is being changed, and what reaction that will have on the performance of the kart. In car racing, you need to already understand what is needed to go faster."
Having taken the Super 1 British Comer Cadet title in 2012, Enaam Ahmed claimed the dual CIK-FIA World and European junior championship crowns in '14 before graduating directly to British F4 in '15. Now the reigning BRDC British Formula 3 champion, the 18-year-old will continue his progression in the FIA F3 European Championship this season.
"Top-level karting in Britain is the best in the world I believe, because it has the best standards of driving at a national level," says Ahmed. "That's why so many British drivers do well in car racing. You have to be very tough and fight, because anything can happen, and you have to take that mentality into cars.
"As there are so many drivers in karting, the sport teaches you to push your limits further than you thought possible. On an international level, not only does it teach you how to race, but how to push yourself while on track as you're up against the best guys in the world, so you have to dig deep to find that something extra."
Former British karting champion George Russell went on to claim the CIK-FIA European junior karting title in 2012. Upon graduation into single-seater racing, he took the BRDC Formula 4 Championship title in '14 and won the McLaren Autosport BRDC Award. He continued his progression into the FIA F3 European Championship, finishing third in '16.
His debut campaign in GP3 was his most successful to date, as he claimed the title with the ART Grand Prix squad. Russell will graduate to F2 this season and has been named as the Mercedes F1 team's reserve driver for '18.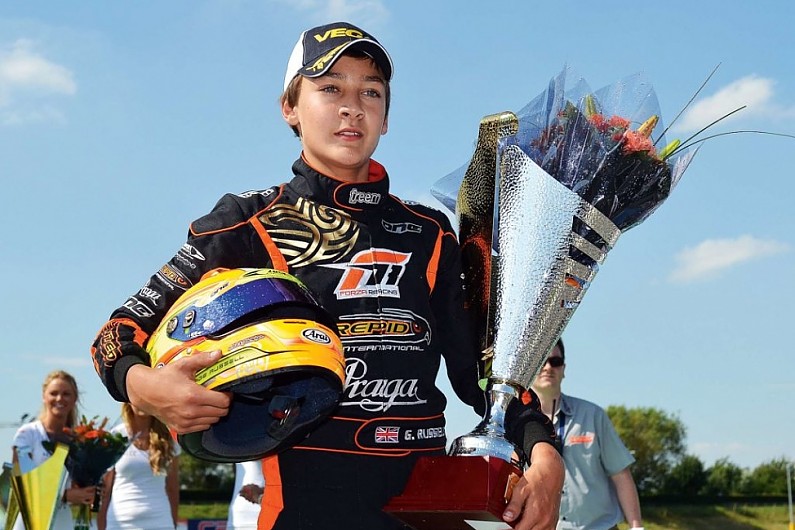 Russell says that the track time available in karting means it's essential in developing racecraft.
"I believe that no driver without any karting experience would be able to compete in single-seaters with another driver who has raced from the age of eight to 16 in karting," Russell attests.
"In no category of car racing do you get the same sort of overtaking opportunities and type of racing as you do in karting. It's certainly the purest form of motorsport. When I competed, we used to take part in the heats from the start, middle and back of the grid, so every weekend you were handed opportunities to overtake, attack and defend. You learned how to put your kart in the best position. That's invaluable for every single rung on the future car-racing ladder.
"We would take part in at least three heats and two finals per weekend, so you're getting a lot of track time. In car racing, that time is much more limited so you have to be clinical in taking your opportunities. If you don't have karting experience, taking those opportunities can be more difficult."
Russell reckons that the level of professionalism at the top rung of British karting means that a driver finishing in the middle of the field should not be put off, but should continue to aspire for a motorsport career.
"National karting, particularly in Britain with the Super 1 Series, is at such a high level and teams are so professional," he says.
"Karting is extremely important in your development as a driver, but whether you win everything there is in the sport, or you win nothing, that's not going to be a make-or-break factor as to whether you're a success further up the ladder. It's important for people to understand that. Drivers who don't have the budgets for international karting must realise that it's not the be-all and end-all. You can still learn everything you need to in Britain.
"Karting is fundamental to starting your racing career. But karting is very different to car racing. And you may have been the best karter out there or a midfield runner, but you still may go to cars and be a totally different driver. It's very important to realise that karting isn't going to decide whether you become a Formula 1 driver or not. But you first need those skills that you learned in karting to help you into your first steps in car racing."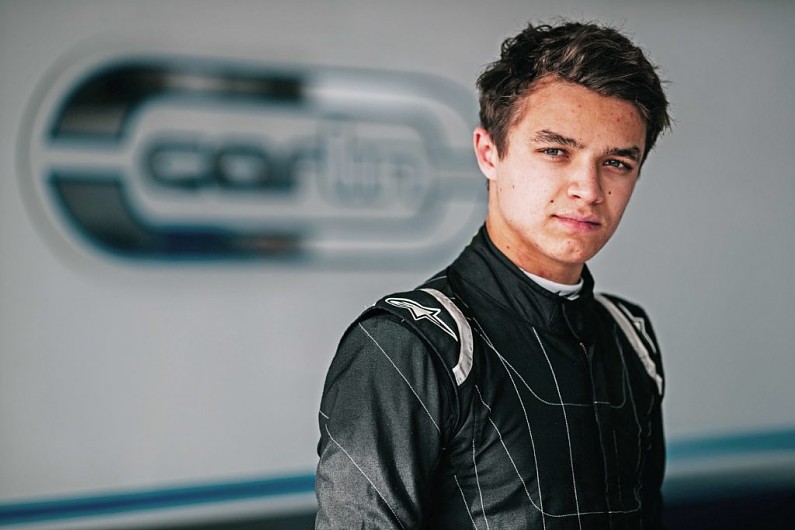 Lando Norris was crowned the CIK-FIA World senior karting champion in 2014 before graduating into single-seaters. He won the MSA Formula (now British F4) crown in his debut season in '15, and claimed the Formula Renault Eurocup and NEC titles, as well as the Toyota Racing Series, a year later.
After winning the '16 McLaren Autosport BRDC Award and becoming part of the McLaren F1 programme, his graduation to European F3 didn't faze him either: Norris won the title as a rookie. Now promoted to become McLaren's F1 test-and-reserve driver this season, the 18-year-old is contesting F2 with Carlin.
"Karting primarily teaches you how to drive and ensures that you learn basic racecraft," he says. "The majority of my skills and abilities were learned there. That then felt like a smooth transition when I moved into car racing. It would have been more difficult had I not been karting."
Norris says that gaining experience of abnormal situations during testing in his early karting days was beneficial.
"After school I used to head to Llandow on a Wednesday, go round and test for a few hours," he says. "I was doing that for many weeks in a row, developing in different conditions and testing things that you wouldn't ordinarily do - just to get more experience and learn more things than others would, so if that situation pops up again in karting or cars, you have more of an idea of how to overcome that issue.
"Karting helps you to understand how and when to be aggressive, or save tyres, how to overtake. You're then able to develop that in cars, but if you've not got that solid base it will be a struggle. You have to have very good feedback for your engineer, and be able to develop both yourself and the team as the weekend goes along. Feedback was one thing that I knew I had to improve on when I was younger."
Norris says that the main difference between domestic and international karting is the increase in pressure to perform: "Particularly in qualifying when you have Super Pole, with 12 drivers on track and you'd only have a couple of laps to set your quickest time. There are also fewer on-track opportunities, it's a bigger race and you're under more pressure to do a better job. In the UK, when I was younger and didn't know as much about racing, it [qualifying] was just another practice session to go out and learn more. International competition helped me to learn how to put everything together."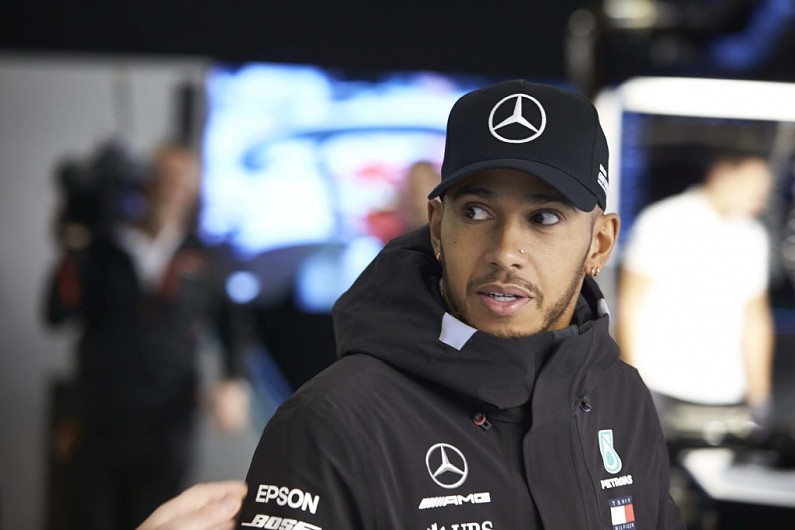 The final words go to a man who has gone from karting to becoming a four-time F1 world champion.
"Karting was where I learned my skill in combative racing," says Hamilton. "You learn the discipline and racecraft. If I didn't have that, I wouldn't be here today.
"Every single session, whether it's a heat or a race, is wheel-to wheel. It's not too often that you get to have that in car racing, whether it's F1 or elsewhere. You also can't regularly practice [test] in F1, you're in it and the price and pressure are so high. There's no pressure in karting, you can attempt trial and error. You're allowed some contact and the size of the kart means you can find your way around other drivers. You learn to be confident of where to position your kart in your surroundings.
"My tip for an aspiring young driver who wants to use karting to have a future motorsport career, is to work hard at school. What you learn at school are the key foundations that set you up for a potential future career. If you don't have those, you can never be a complete driver."
Why Alonso is still involved
Karting remains a key tool even for superstar drivers. During the winter off-season, McLaren's Fernando Alonso uses karting as an important physical and mental-fitness aid. The two-time world champion spends hours circulating his own CIK-FIA-approved karting circuit close to his hometown of Oviedo in northern Spain.
Lapping the 1.2-mile track, designed to mimic some of F1's finest corners, ensures he stays race sharp.
"It's racing in its purest form, which is why many professional drivers and even F1 champions love to go back to karting," Alonso says. "It keeps you mentally on form and it's very physical, so it's the perfect winter preparation.
"The thing that's important to remember about karting is that racecraft starts at a very young age. This is when you get the feeling for the kart. It's difficult to start later and learn in the same way.
"Karts are all the same, which levels the playing field, but also makes it easier for the real talent to stand out. Overtaking is easy, and the field is so close, so you really need to find the limit in every single corner to be able to shine. This teaches you a lot.
"You have to be smart and understand when to close the door on the driver behind, and when not to waste time behind somebody. You need your head when you drive, not just your hands and feet."
Pics by kartpix.net/Jakob Ebrey/LAT.
Autosport karting, brought to you by Advance Construction Scotland.