Stepping up to a major British championship can be a daunting prospect for many, but seasoned club racer Joshua Jackson is rising to the challenge.
The Bexley-based driver stepped up to the British GT Championship at very short notice for the last two rounds, sharing a Team Hard-run Ginetta G55 GT4 with Benjamin Wallace.
Jackson is more usually found at the wheel of a Mazda MX-5, which he has raced since moving to cars from British Super One karting in 2012.
Having to self-fund his racing, Jackson spent years doing one-off events before securing the funding to have a proper crack at the BRSCC's Mk1 Mazda MX-5 Championship last year. He finished third overall and decided to invest in a newer Mk3 variant for this year.
Having won five of the opening six races in the new MX-5 Super Series category this year, the call came to handle the Ginetta.
"Last August I went and did one of Team Hard's track days to test a Volkswagen Racing Cup car, and got on really well with it," says Jackson.
"After that I got into the final six of the Team Hard Scholarship, despite the fact everything I've ever raced has been rear-wheel drive.
"That was when a serious conversation happened about the potential to do some British GT rounds this year as the Ginetta is relatable as it's rear-wheel drive and the driving style comes more naturally to me."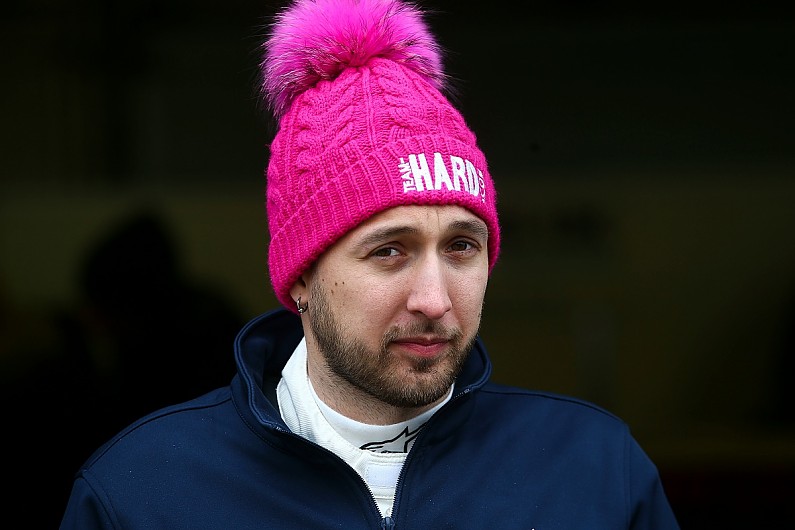 Jackson was drafted in for round two at Rockingham last month, and first handled the car in practice, in the wet.
"The jump from the Mazda to the Ginetta wasn't as bad as I thought it would be," he says. "I jumped into the G55 in the wet and just clicked with it straight away.
"The dynamics of driving are very similar, it feels just like a big MX-5, but you have a load more power and grip in the Ginetta.
"The cornering technique differs as it's better to square off turns in the Ginetta and get back onto the throttle as soon as possible, as opposed to the Mazda where you don't have half as much power and have to carry rolling speed through a corner.
"I actually didn't find arriving in British GT too intimidating either. It's different to a club racing paddock, which tends to be very family-orientated.
"British GT is much more professional and focused, and it's regimented too. It reminds me of karting where you had to be in a certain place at a certain time, and I quite like the organisation of that. It's more of what I'm used to."
At Rockingham, Jackson and Wallace battled to a top 10 finish in the GT4 Silver Cup category, for two semi-pro drivers sharing a car.
During the most recent round at Snetterton they improved that to ninth, despite their Ginetta carrying additional weight and restriction as part of the track's balance of performance [equalisation] grading.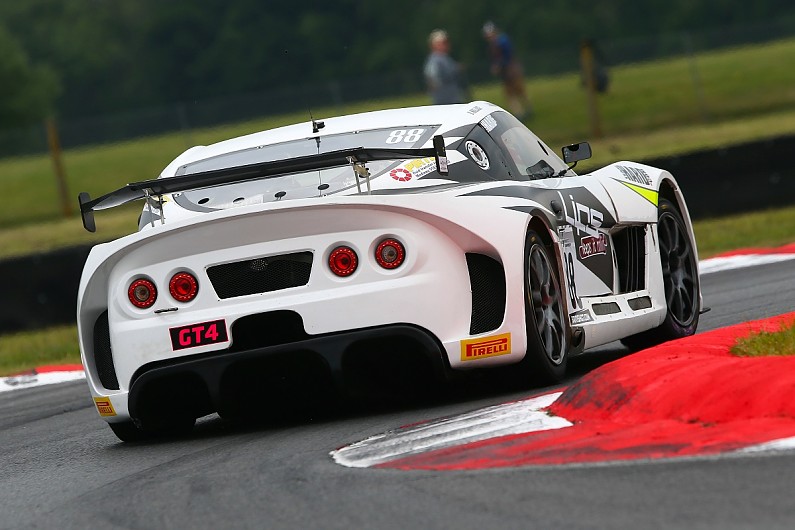 "I've loved the two rounds I've done so far, and it's teaching me a lot," adds Jackson. "Sharing a car is weird to start with. The first BGT race I did I finished it, so it felt normal to take the flag.
"But at Snetterton I started one of the races and it was a really odd feeling getting out of the car while the race was still going on! Fortunately both Ben and I have very similar driving styles, so it's been quite easy to find a setup to suit us both.
"I'm planning to do a few more BGT rounds this year - including Spa-Francorchamps [in July] - as that would be amazing. We're talking to sponsors now about what we can do, and then I'll be back to reality in the MX-5 in-between."
Josh would like to thank Richard Wheeler of Brisky Racing, Simon Woods of, Garth Road MOT and Tony Gilham of Team Hard for making it all possible