MotorSport Vision boss Jonathan Palmer is hopeful his business's purchase of Donington Park will be cleared by the British competitions' authority next month.
In January MSV announced it had struck a deal with Kevin Wheatcroft to take over the Donington circuit business and lease the estate for 21 years.
As this added Donington to a portfolio of circuits including Brands Hatch, Snetterton, Oulton Park, Cadwell Park and Bedford Autodrome, the deal was referred to the Competition and Markets Authority.
Since the CMA officially outlined its interest in the deal on March 3, MSV has not been allowed to be involved in the running of Donington, which has continued under the pre-existing management, though Palmer said his firm had funded the resurfacing of part of the paddock at a cost of £400,000.
The CMA inquiry officially began its 'phase 1' investigation last month, on June 19, and a deadline for a decision has been set for August 11.
If the deal does not pass at the first hurdle the checks will go to 'phase 2', which Palmer said could take "another six months".
"It's quite a long-winded process," Palmer said. "We're waiting for that clearance, which we're hopeful of getting at the end of August.
"We wouldn't have entered into the deal if we weren't very confident of there being no grounds for it not to be cleared."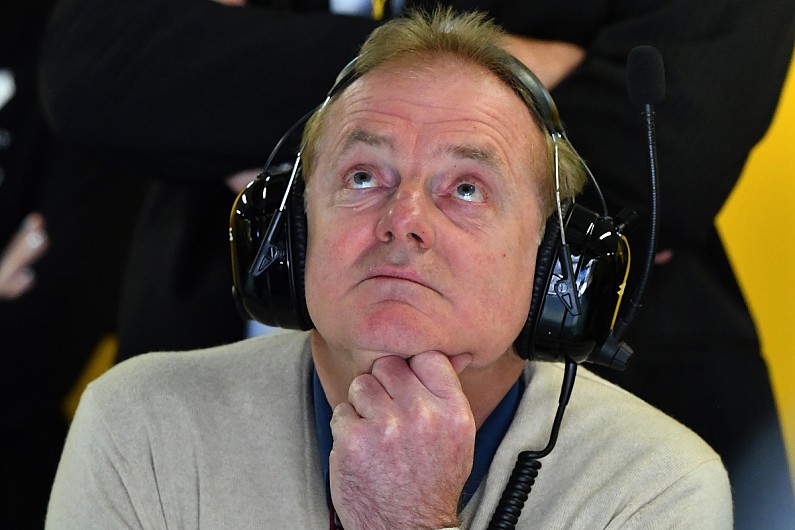 The CMA is evaluating whether the deal will lead to "a substantial lessening of competition" in the UK, but Palmer is confident that adding one circuit to MSV's portfolio would not constitute this.
"The price of the circuit to rent is determined by location, desirability and the facilities," he said.
"So we're optimistic it will get cleared."
Palmer admitted it was "initially frustrating" MSV had to put its plans for Donington on hold while the process was completed, but said he was now busying himself with his company's project at the former Laon-Couvron military airbase in northern France.

"Most of the work at the moment is on the French site," he said. "We're in the planning stages and getting the authorisations and that whole process.
"Part of that is working out what we're doing with the site, the business plan, what's going to work.
"We'll probably get approval in about a year's time - it's a very big development, nearly 1300 acres with an airport, workshops, hotels. There's a lot of property for rental and sale.
"Giles [Butterfield, Palmer's right-hand man at MSV] and I are over in France once or twice a week. It's pretty intense."
Palmer is targeting "a maximum of six race meetings in a year" at what he says will be a "Very fast, sweeping, high-speed circuit".