McLaren fans remember the 1998 season with relish as the year Mika Hakkinen prevailed in dramatic circumstances over Michael Schumacher at Suzuka to give the team its first Formula 1 championship triumph since the days of Ayrton Senna - and what remains its last constructors' crown to this day.
But 1998 was also a significant year for McLaren in sportscars, as Tim Sugden and Pink Floyd manager Steve O'Rourke gave the F1 GTR the perfect send-off by winning the British GT Championship's GT1 class.
Remarkably, that remains the last time that a McLaren won a British GT title, but this year the manufacturer came closer than ever to changing that - despite not scoring any points in GT3 until the fourth race of the year.
McLaren won the fiercely competitive Blancpain Endurance Cup in 2016 with its previous-generation 650S GT3, driven by an all-pro line-up comprising Rob Bell, Come Ledogar and Shane van Gisbergen, but the 650S never quite hit the same heights in pro-am racing and only managed two British GT wins, the most recent at Donington Park in 2016.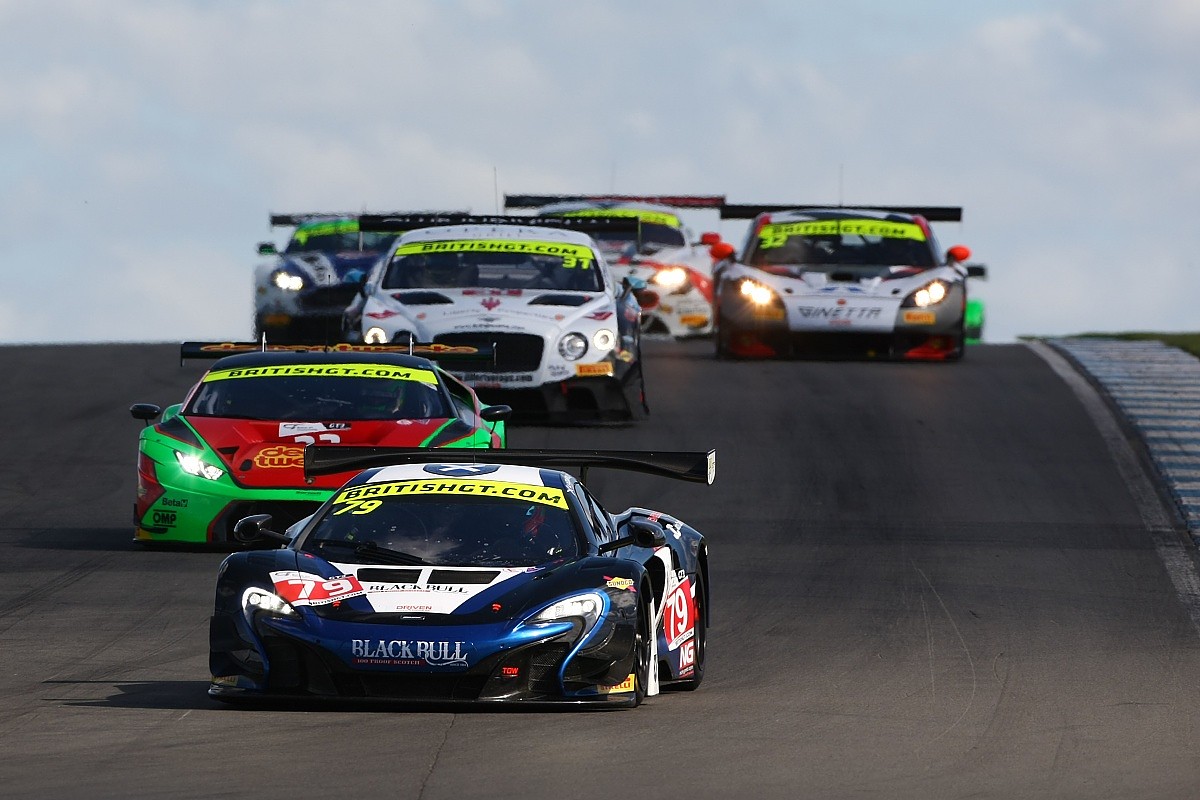 Drivers frequently complained that it was skittish at the limit, so the comfort of amateur racers was a key design consideration for its replacement - the new-for-2019 720S.
One example was entered this year in British GT by Balfe Motorsport for Bell and 2003 runner-up Shaun Balfe.
Balfe decided to retire the car with eight laps remaining. He could have had no idea that Adam would then crash out of the lead
But having received the car relatively late, Balfe was cautious about their prospects as a single-car team learning a virtually unraced car. That proved prescient when the 720S developed a mysterious electrical glitch at the Oulton Park opener that could not be fixed on site, and appeared to have ended their title hopes almost before the season had even started.
Matters didn't improve in the next round at Snetterton, when Bell lost a potential podium in race one after Seb Morris's Bentley knocked Tom Jackson's GT4 McLaren into his path and resulted in a puncture.
That was remedied with a first podium in race two but, having opened the year with three non-scores, Bell and Balfe were already 65 points behind table-topping double Snetterton winners Phil Keen and Adam Balon.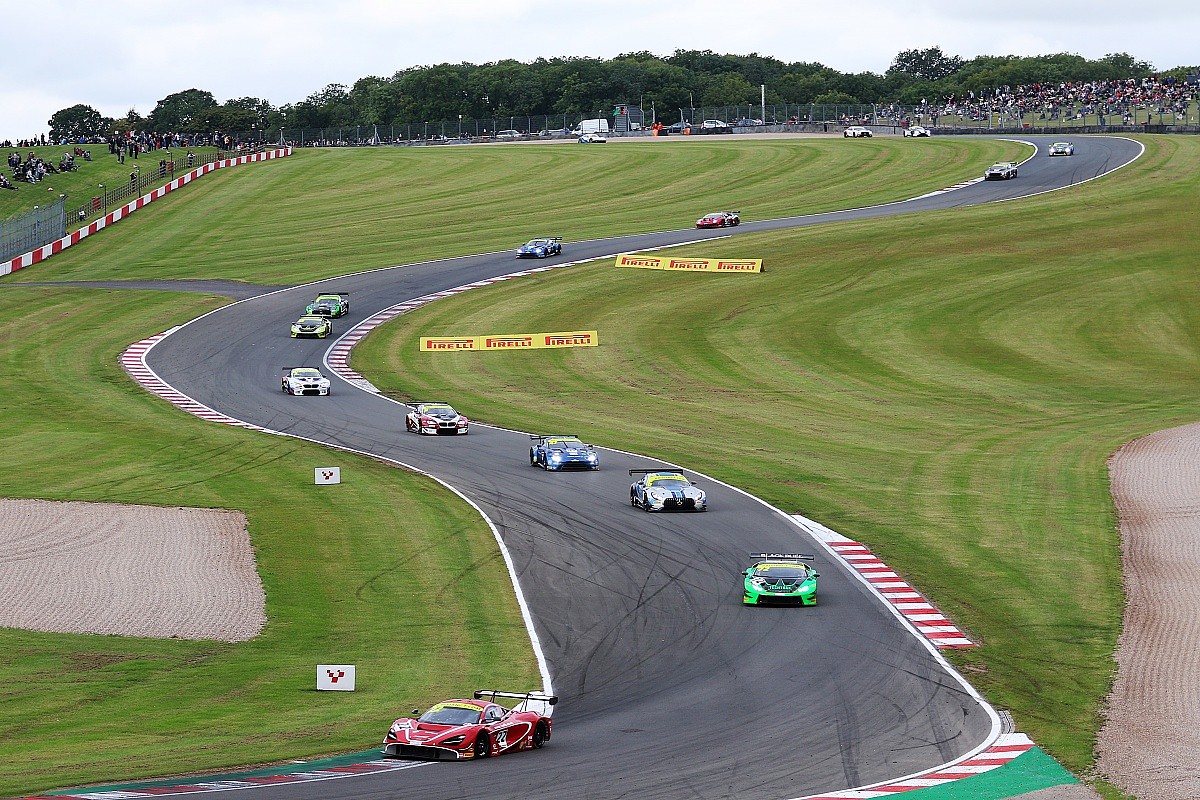 Few could have predicted that a final-round victory at Donington would put Bell and Balfe above the Lamborghini pair into third in the final standings and just five points behind the championship-winning TF Sport Aston Martin of Jonny Adam and Graham Davidson.
With four podiums in the final six races, the 720S outscored everybody during that period. But even including those disastrous early-season races, the seemingly impossible could still have materialised.
It was in the third event at Silverstone where the car's true potential first shone through, as Balfe qualified just 0.034 seconds off the pace in the am session, and put Davidson under stern pressure in the race's opening stint.
It would be a brave person who would bet against Dorlin and Smith finally giving McLaren that long-overdue title
As the different strategies played out, Balfe was still in contention for victory approaching the final driver change when a problem with the door seal - which had been damaged by debris - meant Bell had to take a 10s stop-go penalty for refuelling with the door open.
That demoted him to sixth, and as concern mounted over a niggling fuel pressure issue, the team pulled the car into the garage with eight laps remaining for repairs, although it did see the chequered flag outside the points.
Balfe admitted afterwards that without the penalty they would have pressed on, but preserving the car for Donington two weeks later was deemed a bigger concern. He could have had no idea that Adam would then crash out of the lead or that the JRM Bentley would get disqualified from third for running underweight, which would have promoted Bell to fourth - and 18 points - had he kept going...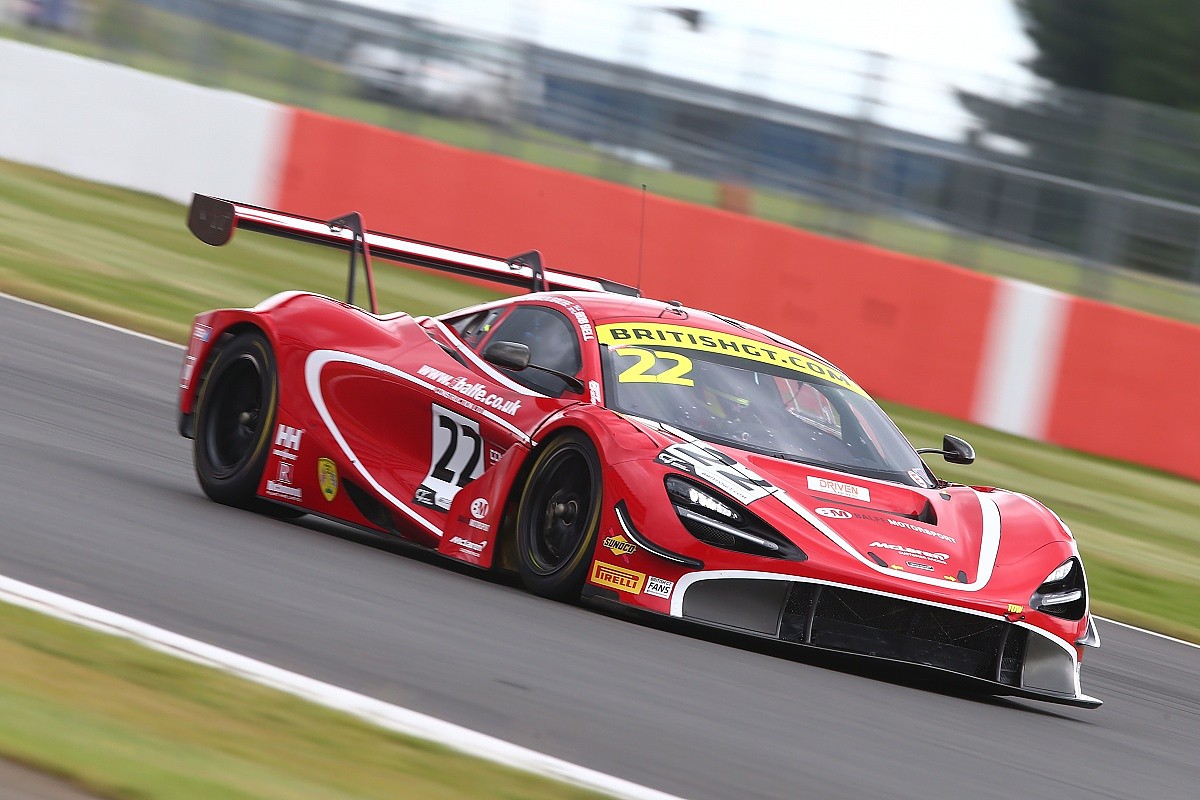 By contrast, the 720S's little cousin, the 570S, has been established in GT4 for several years, racking up its first of 12 British GT class wins to date with Sandy Mitchell and Ciaran Haggerty at Snetterton in 2016.
After falling just two points short in 2018 with Tolman Motorsport pair Charlie Fagg and Michael O'Brien, there was great expectation from the team upon the shoulders of Clio Cup runner-up James Dorlin and Formula Ford Festival winner Josh Smith this year. But their misfortune in 2019 could almost rival the travails of the Baudelaire children.
Second on their debut at Oulton Park, they were then incorrectly penalised (a case of mistaken identity) for pitlane speeding in race two. Second again in the opening race at Snetterton, Dorlin had charged from 20th to the top 10 in race two, only for Smith to suffer a gear-selection issue when he was pushed back into the fast lane and hold up a GT3 car, which resulted in another penalty.
And that's before the consecutive DNFs while leading at Silverstone, Donington and Spa - where Dorlin shot from fourth to the lead on lap one - are factored into the mix.
Only at Spa could blame be attached to Smith who, understandably eager to stop the rot, was perhaps too aggressive in his defence on Tom Canning. Victory at Brands Hatch was a small consolation.
Both Dorlin and Smith are optimistic of remaining within the McLaren family next year and, if they do return to GT4 in 2020, it would be a brave person who would bet against them finally giving McLaren that long-overdue title.