"What we've always tried to do along the way is to make Hillspeed the team and the operation that we would select to drive for if we had our time again, in terms of how the cars are maintained, how the cars are presented and all aspects of how the business operates."
Those are the words of team principal Richard Ollerenshaw, who details a number of factors for Hillspeed not only surviving but thriving as it celebrates its 50th anniversary in 2020. In that half-century, it has become a prominent fixture in national motorsport, predominantly in single-seaters but also further afield.
Hillspeed - appropriately named, as the initial workshop was in Hill Top on the outskirts of Sheffield, and the team is now based in Derbyshire's Peak District - was founded when Ollerenshaw's father Morgan raced a Special Saloon Mini in the early to mid-1970s (below).
After a layoff lasting a decade, Ollerenshaw Sr returned to racing in Formula Ford 2000, while his son attended the Jim Russell Racing School in a bid to begin racing himself.
Ollerenshaw Jr set his sights on the inaugural season of Formula Vauxhall Junior in 1991, but at the eleventh hour a sponsor pulled out, which "quite significantly tainted how much work and effort had gone in". He turned his back on the sport for a number of years while he pursued skiing to a competitive level.
"The itch never really went away for myself and I came back and decided that I really did want to pursue the racing," remembers Ollerenshaw, who entered the ARP Formula 3 Championship - the predecessor to MotorSport Vision's current F3 Cup - in 1996.
At the wheel of his ex-Damon Hill/Martin Donnelly Ralt RT31, it wasn't long before Ollerenshaw had set the foundations of the team in single-seater racing.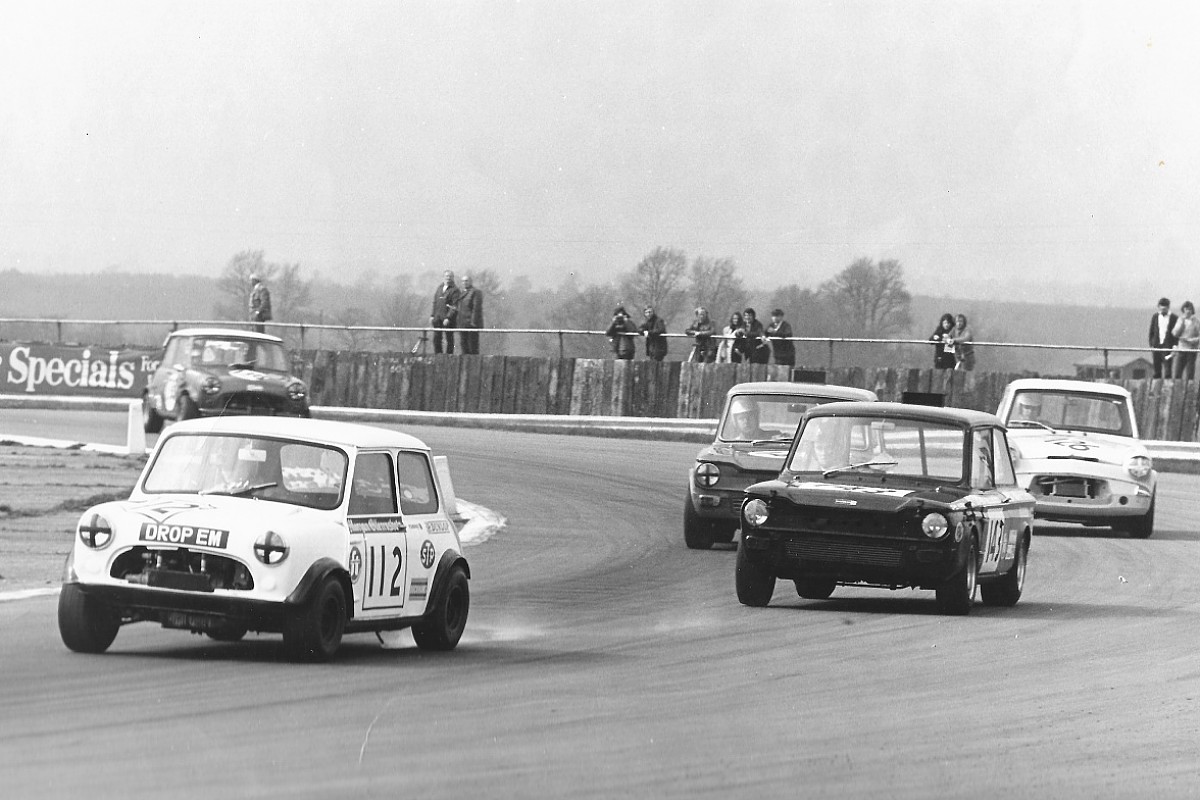 Seasoned South African single-seater exponent Gino Ussi became the first driver to join Hillspeed, and was soon followed by Macanese Lei Kit Meng, who had been placed with the team by Trevor Carlin to gain F3 experience ahead of an outing in the 2000 Macau Grand Prix.
"We had expanded the operation to three cars and it was becoming more difficult for me to compete against my own drivers," says Ollerenshaw. "There was a significant conflict of interest and I took a look at it and decided that, for the best part of the business and developing Hillspeed as a team, it was time for me to step away from the regular driving.
"That's really how Hillspeed evolved, and since stepping away from the driving it's allowed myself and my father to concentrate on the development of the business."
"A lot of people had said to both myself and my father that the move into Ginetta Juniors was pretty foolish, we were a single-seater team, we wouldn't come to terms with running it" Richard Ollerenshaw
Success soon came, with ARP F3 titles in 2000 for Ussi and in 2001 for Luke Stevens, before the decision was made to move to Formula Renault in the mid-2000s. Once again, honours followed as the team won the Formula Renault UK Winter Cup with Richard Singleton in 2007, while Alice Powell (pictured below) won the Formula Renault BARC title in 2010.
"We'd taken a view that we were operating at the peak of club racing with the F3 cars," says Ollerenshaw of the move into Formula Renault. "Both myself and my father loved the engineering side on the F3s when it was an open championship and you could do whatever you wanted to with the car, but our pockets weren't deep enough, nor did we have the drivers bringing the budget required to progress from ARP F3 to British F3.
"So on that basis we looked around what was there and there was Formula Renault, it was exceptionally strong, super-competitive, a very high-profile championship operating on the British Touring Car Championship [support bill], so we jumped in."
Over the years the team has helped a number of drivers at the beginning of their careers, including current BMW Formula E race-winner Alexander Sims and 2015 Le Mans 24 Hours winner Nick Tandy, who both conducted tests with the squad.
It has also supported a plethora of drivers from other nations taking their first steps in UK racing, with Ollerenshaw estimating "90% of our business over the years, probably even more than that, has been with overseas drivers".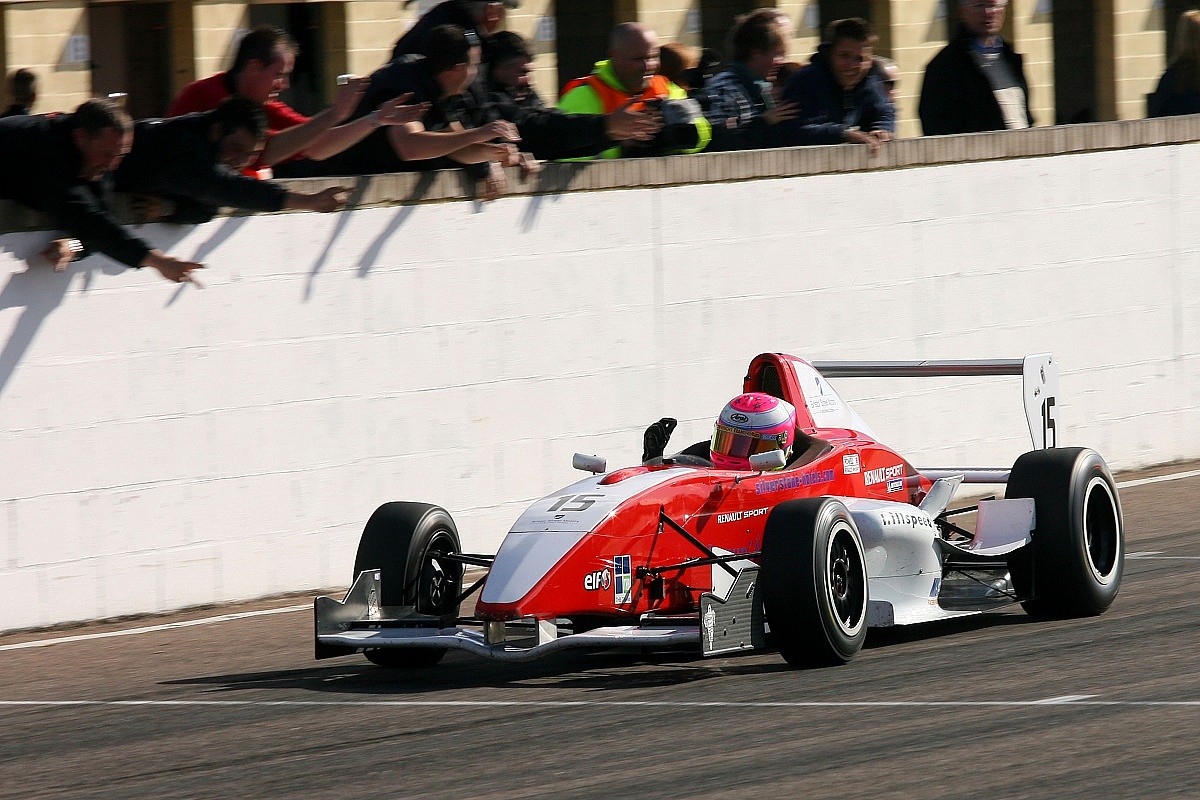 Ahmad Al Harthy is one of the most well-established drivers to have raced for Hillspeed, having spent three seasons with the squad in Formula Renault BARC between 2007-09 - he finished runner-up in the final season - before going on to become a two-time Blancpain GT Endurance Cup Pro-Am champion.
Al Harthy believes Hillspeed was not only crucial to his career, but also in helping to establish motorsport in his home country of Oman after a Formula Renault car was sent across for demonstration runs.
"In my entire career, I've been blessed to work with people like Richard and his father," says Al Harthy, who is due to compete in the British GT Championship this season with TF Sport alongside Jonny Adam in an Aston Martin Vantage GT3. "There was a family feeling and you were one of the members of the family.
"The most I learnt was understanding what data was, understanding the engineering side, which was new to me, and they gave me a strong foundation. They were really able to help me. They helped bring the Formula Renault Championship to Oman in a way as we demonstrated the race car here.
"It was not just educational, but was also about making motorsport accessible to everyone and it helped lay the foundation of Oman Racing."
Having established itself as a successful single-seater operation, Hillspeed's capabilities and ambition stretched beyond that, as it proved when it entered the Ginetta Junior series in 2010.
"A lot of people had said to both myself and my father that the move into Ginetta Juniors was pretty foolish, we were a single-seater team, we wouldn't come to terms with running it," admits Ollerenshaw (below, right).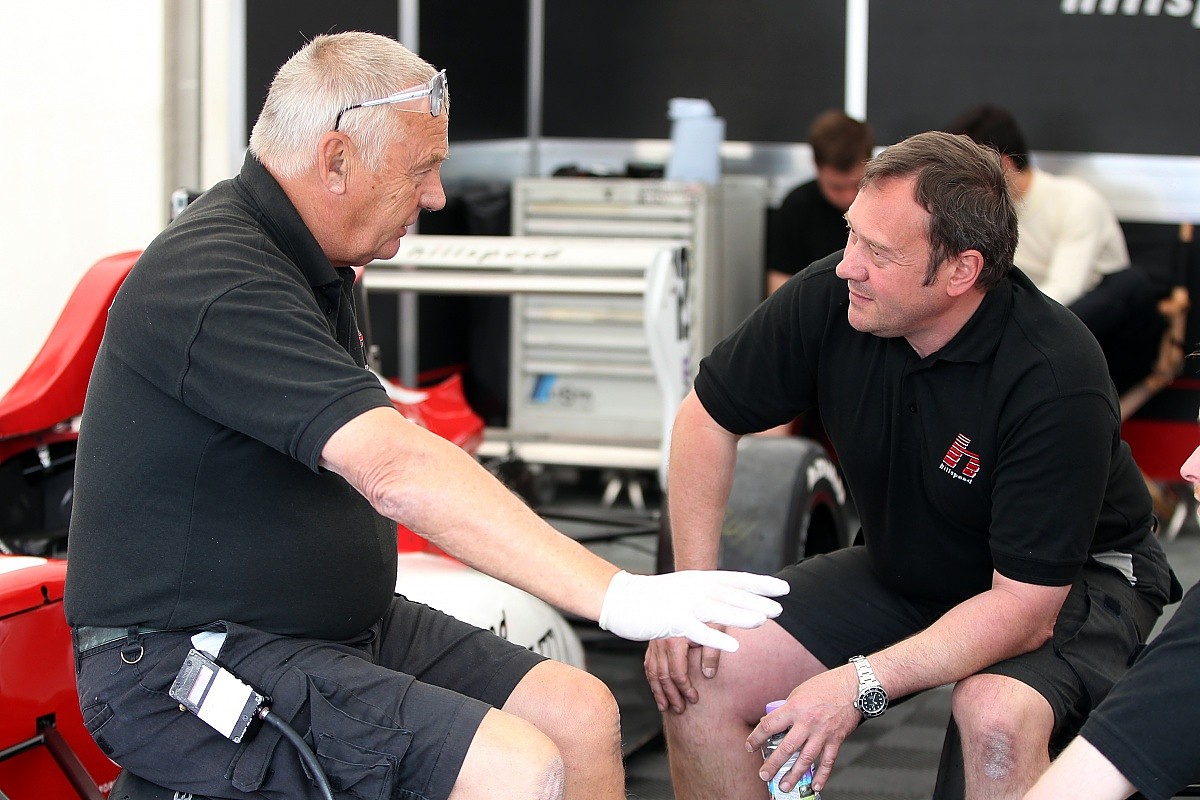 "We dismissed that and just applied the same principles that we had done with the single-seaters in terms of the staffing, the structure and everything else, and went to Thruxton for the first race and won first time out with Tom Ingram."
Ingram had competed part-time in Ginetta Junior the previous season, but a lack of budget had hampered the future BTCC race winner. A meeting with Ollerenshaw at the Ginetta Junior media day secured him a drive for 2010, which Ingram describes as a "life-changing moment".
"I will always keep it as a memory no matter what I do in my career; it will still remain the highlight of my career" Tom Ingram
"Richard was fantastic," recalls Ingram. "We said, 'This is the situation we're in, we don't have a huge amount of money', but he was hugely understanding and put a deal together that got us on the grid and racing, and I'll forever be grateful to Richard for that.
"I wouldn't be where I am now without him, both in terms of my career and also it was an enormous year for my development."
At the wheel of the new-for-2010 Ginetta G40, Ingram took five wins on his way to securing the crown and believes Hillspeed's previous Formula Renault success was pivotal to his own title challenge.
"That's where having a good team helps - they just keep you level-headed," says Ingram. "It was my first time going for a championship but they were really chilled and relaxed.
"Richard wasn't getting giddy and they weren't thinking about the result before we finished it. It was as though it was the first round of the season and it was a case of 'go out and just do the best you can'.
"It's something that I will always keep as a memory no matter what I do in my career; it will still remain the highlight of my career. It was a life-changing moment. I realised I can drive and knew what I was doing and it's shaped me ever since."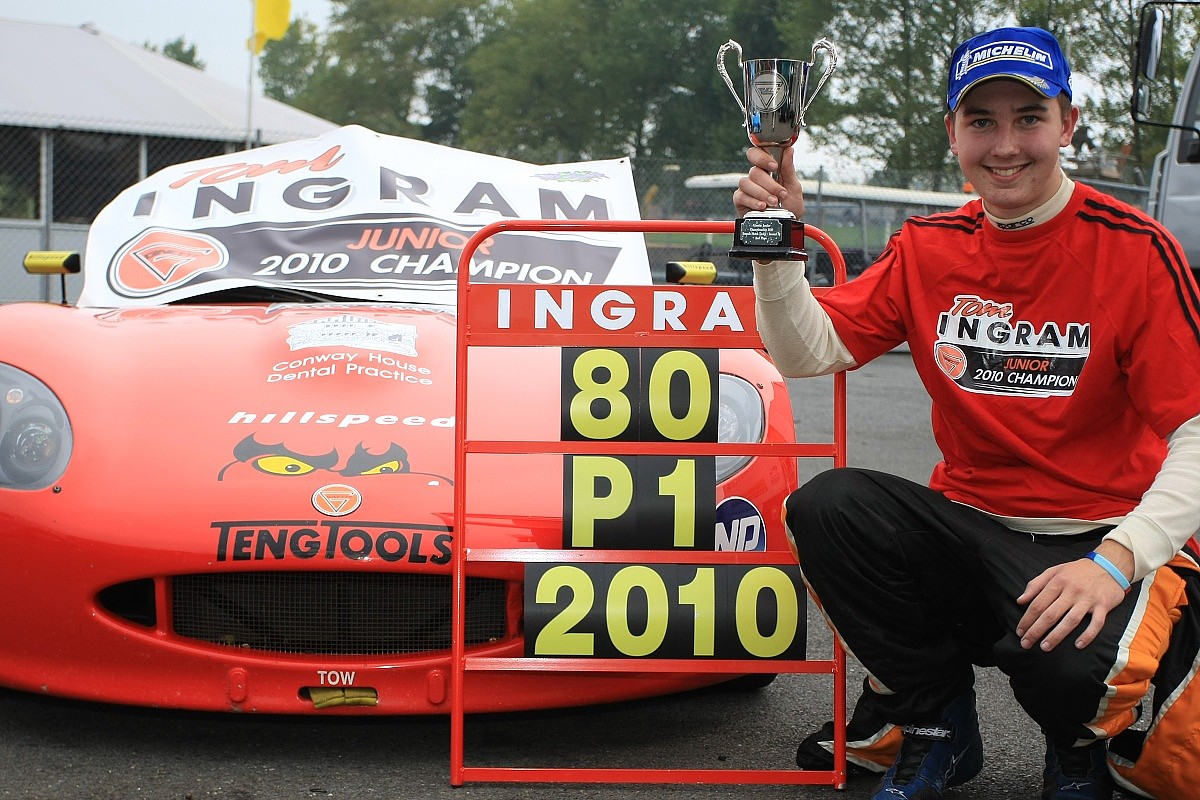 Ingram's team-mate for 2010 was Seb Morris, whose involvement with Hillspeed had persuaded Ollerenshaw to move into Ginetta Junior in the first place.
Morris, then 14 years old, had conducted an impressive Formula Renault test with the squad and wanted to move out of karts and into car racing, so Ginetta Junior was the obvious solution. After taking the 2010 Winter Series crown, Morris cruised to the 2011 Ginetta Junior title, winning 11 out of 20 races.
"I know for a fact Hillspeed and us raised the level when we arrived," says 2017 British GT champion and Bentley factory driver Morris.
"Professionally, in terms of the amount of crew and data - Hillspeed had their own driver-coaching - I think we were responsible for raising the game back then."
Morris moved into Formula Renault BARC in 2012 with Fortec Motorsport, but was soon back in the Hillspeed fold for the inaugural season of the BRDC Formula 4 Championship in 2013, in which he finished third in the standings.
"They never changed the team around from the first test in the Formula Renault to the season when I left them in 2013, which at that level is a rare thing," says Morris. "Normally there is quite a high staff turnover but Hillspeed was that much of a family team."
Indeed, Ollerenshaw Sr is still heavily involved in the day-to-day running of the business, and is always on the lookout for further opportunities and ventures to expand into.
"The sport has changed over the years, but it always provides the parents of our drivers a lot of confidence that there's a guy there at 75 years old that's pointing us all in the right direction and keeping the wheels on the road," says Ollerenshaw Jr.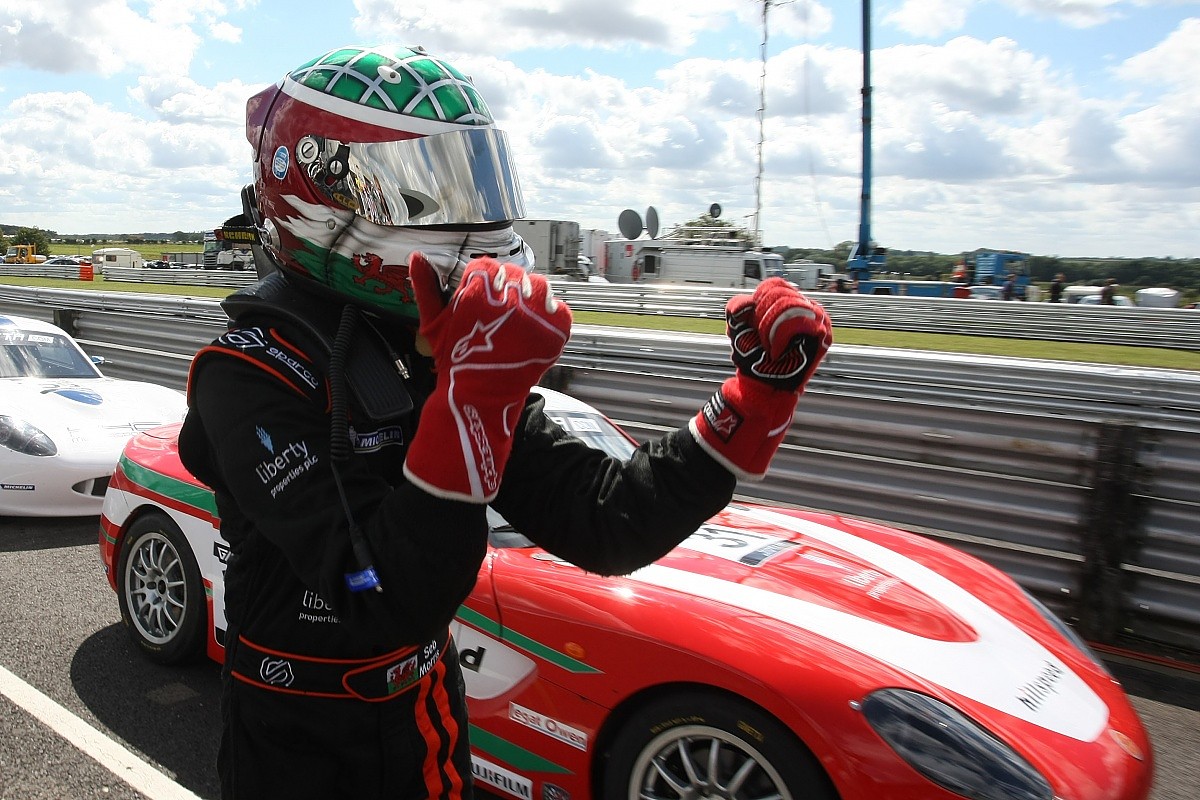 "Morgan certainly prefers to play his part behind the scenes and leaves me to figurehead the operation, but he remains very much hands-on and is always there for me."
Hillspeed continues to compete in the BRDC British F3 Championship - formerly BRDC F4 - but motorsport and developing young talent is just one aspect of the business. During the mid-1980s the company also worked with high-performance road cars including Ford RS Turbos and XR2s, as well as performing specialist work on Minis.
"Whatever we do, we'll address it the same way that we've done everything else" Richard Ollerenshaw
While Ollerenshaw admits it's a part of the business that flew under the radar, it's an area that Hillspeed is hoping to return to, now that it has moved into new premises.
"I would be more than happy working on the cars [as a teenager], and it was seeing niches in the market with the hot-hatchback era and modifying those and building them," recalls Ollerenshaw.
"And then again, like the racing side of things, people would see what we had done for other customers and then come and ask us for a commission to do something else."
Ollerenshaw also hopes to break into the historic scene, both in terms of the restoration of cars but also running single-seaters in select races, such as the Historic Sports Car Club's Geoff Lees Trophy for 1980s machinery.
With a new base, firm plans for the future and a proven track record, the future looks bright for Hillspeed.
"We'll still keep looking to see what there is [to move into] and, at the end of the day, whatever we do we'll address it the same way that we've done everything else," concludes Ollerenshaw.
"That's give it 110% and apply the same principles and techniques that have seen us step into championships and win from the outset."