Make no mistake, the 2020 British GT Championship season has all the ingredients for a classic. With 19 confirmed GT3 entries - the highest since 2014 - the competition to score points will be more intense than ever. That's significant in a championship that is often decided by fine margins - eight points in 2018 and just 2.5 last year.
With GT3 grids rarely troubling double figures last year, drivers could usually score even if things went awry. But there will be no such luxury this time, and several crews will face the prospect of finishing outside the top 10 if they are adversely impacted by success penalties or caught up in incidents.
That, and a slightly different construction from tyre supplier Pirelli, which the teams will all have to learn, points towards the championship battle being wide open, although there are some more immediate issues...
When will it start?
Perhaps the biggest question hanging over British GT remains one that its organiser, the Stephane Ratel Organisation, is unable to answer.
Following the decision of Motorsport UK to suspend all sanctioned events until July, the first four rounds at Oulton Park, Snetterton, Silverstone and Donington Park have all fallen by the wayside, with the season now set to commence at Spa on 18-19 July.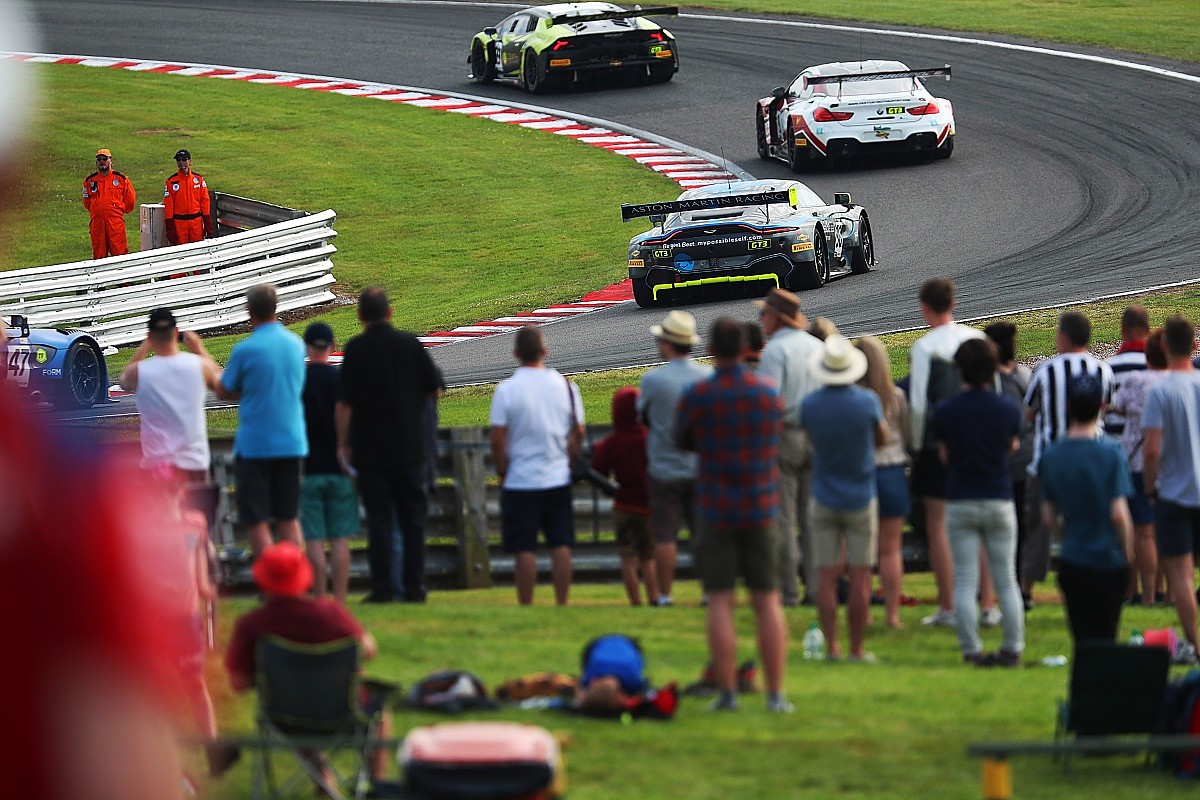 As if that wasn't enough, the rescheduled Le Mans 24 Hours now clashes with British GT's season finale at Donington on 19-20 September, which could pose a problem for sourcing marshals and those looking to participate in both.
That includes reigning GT3 and GT4 champion squad TF Sport, its lead driver (four-time series champion Jonny Adam), and fellow Aston Martin works pilot Ross Gunn (Beechdean AMR).
SRO has told Autosport that it is still too early to outline its plans for rescheduling events, with several options on the table including combining British GT and its flagship series, the GT World Challenge Europe - as happened in 2005 at Magny-Cours between BGT and FIA GT - to avoid clashes.
Regardless of how many rounds are staged, the disruption means the season will indelibly have an asterisk against it - but that's not to say there won't still be plenty of action once racing resumes.
Can Adam do it again?
In an alternative universe where coronavirus hasn't thrown the calendar into disarray, Adam will never have a better chance to win a fifth British GT title as he will in 2020. The equal of anybody in an all-out scrap for victory, he has a knack for coaxing the best out of his co-drivers, and his four crowns have each been taken with a different partner.
Adam can hit the ground running with Al Harthy, having first teamed up with the Omani in 2015 and combined with him to win the Blancpain Endurance Pro-Am title in 2017
Those skills have been honed by his years spent driver-coaching in his earlier days during his rise up the TOCA ladder, and have made the Aston factory ace the ultimate weapon for his employers to deploy alongside customers, as the bulging trophy cabinets of Andrew Howard, Derek Johnston, Flick Haigh and Graham Davidson will attest.
Adam's pre-existing relationship with 2020 co-driver Ahmad Al Harthy will come in handy too. While he had to start from square one with Haigh and Davidson in the past two pre-seasons, Adam can hit the ground running with Al Harthy, having first teamed up with the Omani in 2015 and combined with him to win the Blancpain Endurance Pro-Am title in 2017.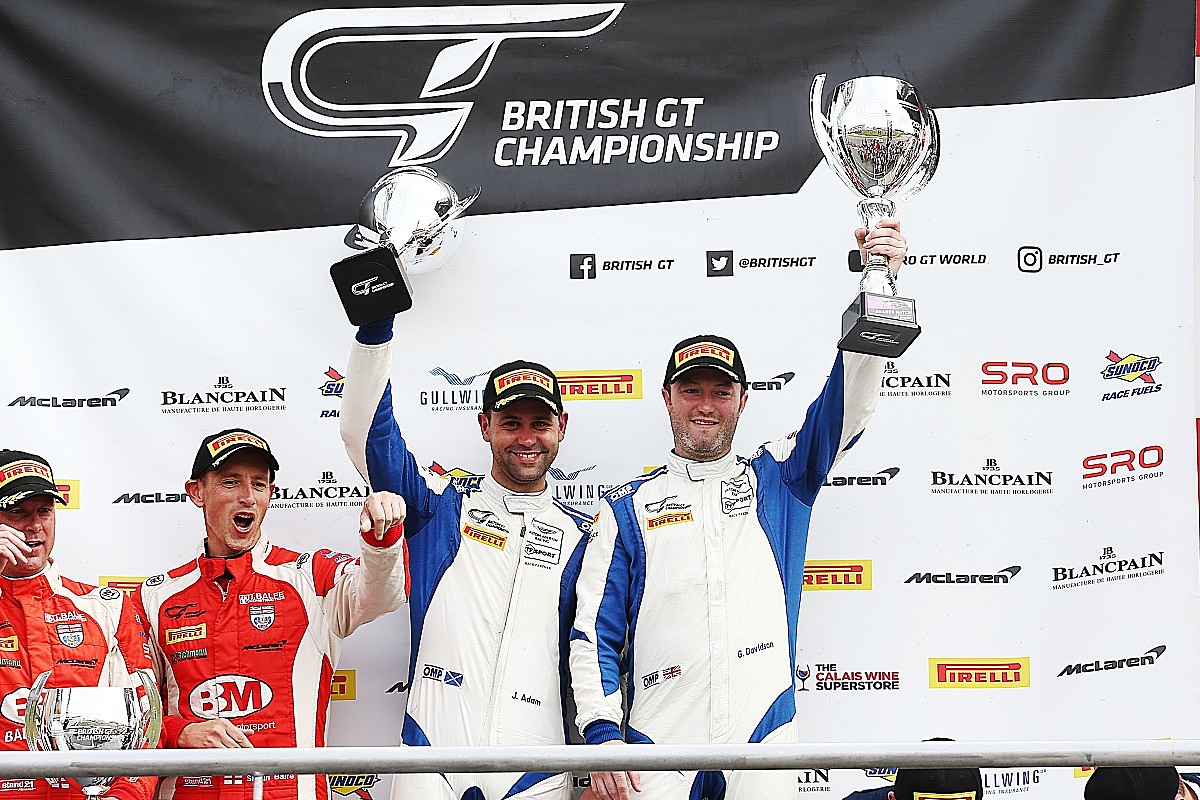 TF Sport boss Tom Ferrier believes it will count in their favour: "They've known each other for years and they get on very well," he says. "But Ahmad hasn't got the biggest test programme, so we need to hit the ground running. They don't have time for niceties."
Al Harthy, 38, hasn't contested the British championship since 2015, but he and Michael Caine ran the potent Marco Attard/Alexander Sims combination all the way in 2014 and, after sealing a second Blancpain Pro-Am title last year, he will expect to be up there with the benchmark amateurs - not least reigning champion team-mate Davidson.
On his switch from the single-car Jetstream squad to TF last year, 2017 GT Cup champion Davidson truly came into his own and, after a tricky start learning the characteristics of the new Vantage, showed the field a clean pair of heels at Donington and Brands Hatch.
When the pressure was on at the final round, he stepped up to the plate to complete his improbable comeback, having been a whopping 54 points adrift after five of the nine races. Davidson concedes that "any man that bets against Jonny Adam is a fool", but has every chance of doubling up with GT4 champion Tom Canning alongside him, forming a tantalising pairing that Ferrier expects to push Adam and Al Harthy all the way.
"It's going to be great for him to measure himself against Jonny, who is obviously hungry to get number five," says Ferrier. "We're going to try to make it a non-pressured environment for [Canning], but he's fully aware he's with the big boys now.
"Likewise for Ahmad, he's very motivated to come and tick off the box that he's not yet completed, but he's under no illusion that it's going to be easy. He's probably slightly more wary about it than Blancpain in some ways."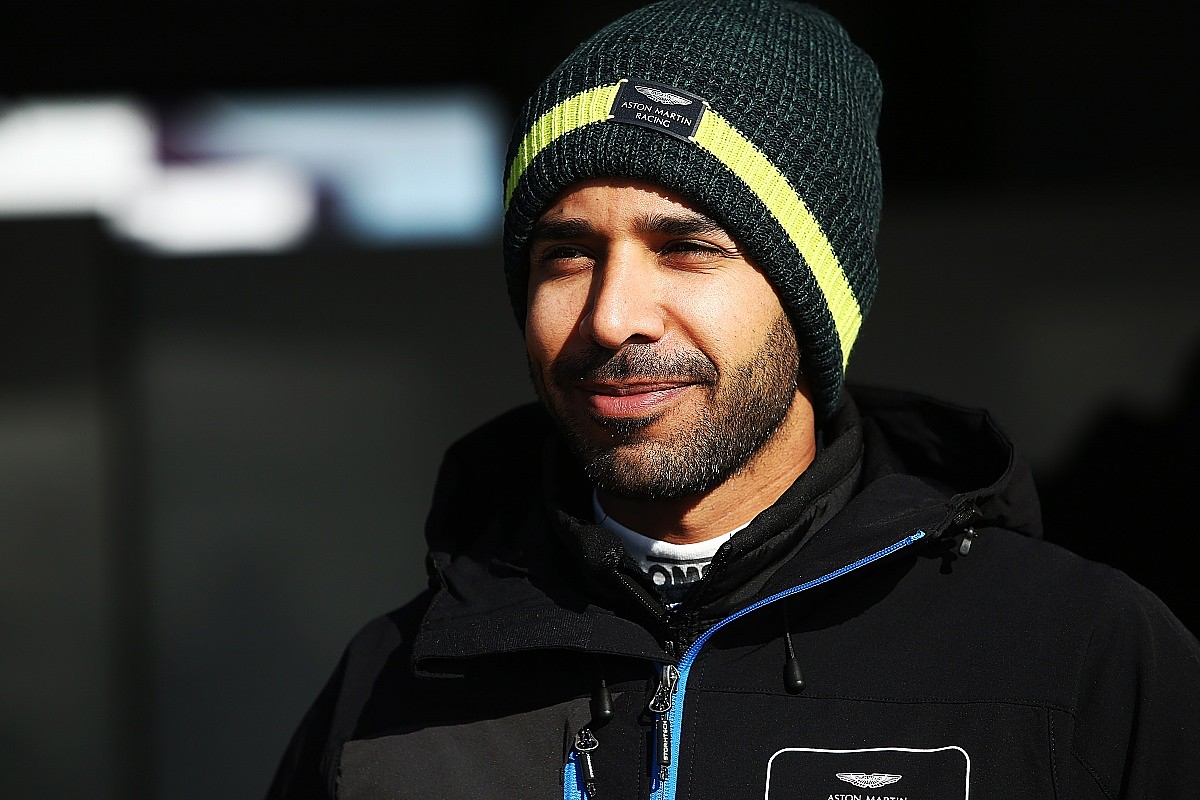 Will a McLaren be the car to have?
Rob Bell and Shaun Balfe were the form pairing at the end of 2019 in the sole McLaren 720S, and ended the season with a victory at Donington that left them just five points short of the title - a remarkable feat given electrical problems with their brand-new car meant they didn't turn a lap in the two races at the Oulton Park opening round.
"We started off with a few niggles last year, but that always happens with a new car and it came together nicely" Rob Bell
Although Balfe Motorsport is no longer the only McLaren GT3 team - it's joined by two cars from 2 Seas Motorsport and Optimum Motorsport's Australian pair Nick Foster and Martin Berry - the knowledge it gained last year cannot be unlearned, and factory driver Bell is optimistic that the delay to the start of the new season won't hamper the squad's momentum once the new campaign eventually starts.
"We didn't have a foundation last year, literally everything was new, and at least we're now going back to tracks where we've got a set-up sheet, so we're in a more knowledgeable place starting off," he says. "What it does is it just builds a foundation - and that's knowing that we can do it.
"Last year was exactly what I thought it would be. We started off with a few niggles, but that always happens with a new car. It came together nicely. Towards the end we were strong and on the back of that we've got a few more 720s out there. I'm pleased with where we are."
Balfe Motorsport also claimed the nebulous prize for topping the times at the Snetterton media day last month, although several perennial challengers were absent - chief among them Barwell Motorsport's Lamborghini Huracans.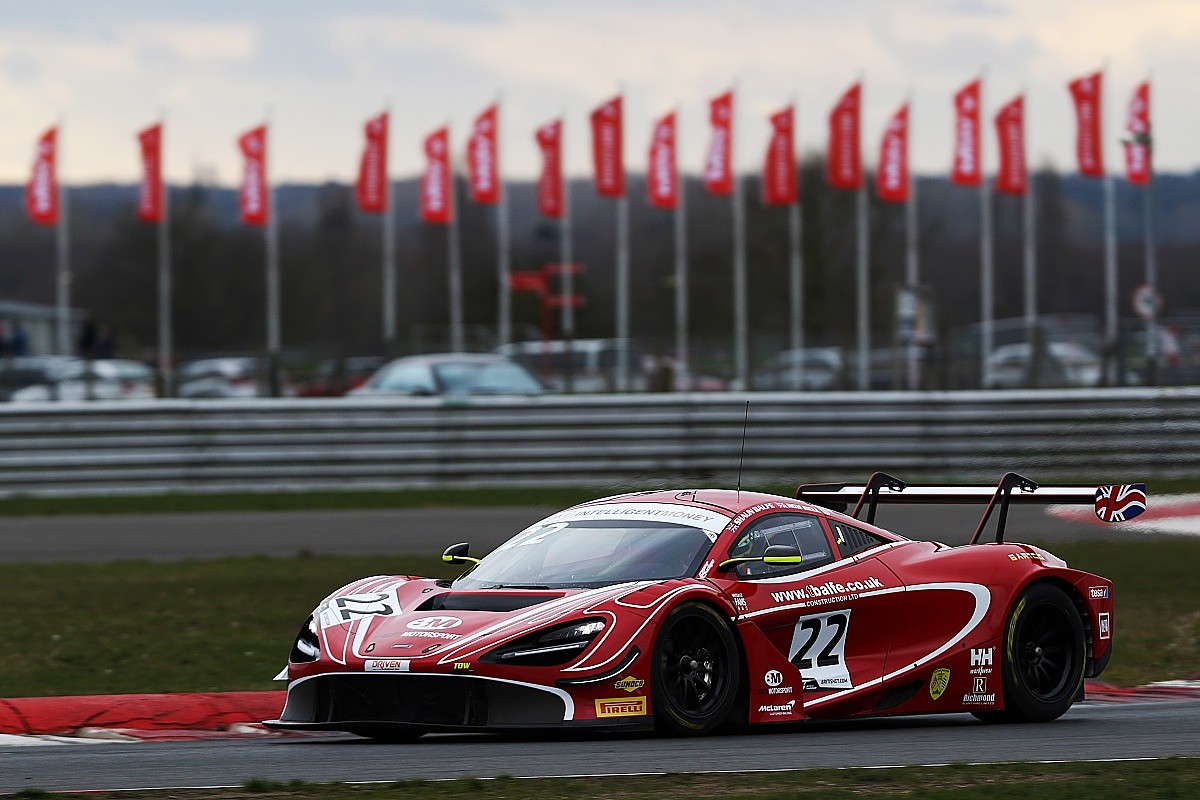 Can anybody else crash the party?
TF and Balfe can expect a strong challenge once again from Barwell's Phil Keen and Adam Balon. They built a commanding early lead last season after sweeping both races in the second round at Snetterton, only for their title hopes to crumble when Balon was penalised for tangling with team-mate Sam de Haan at Silverstone, crashed at Spa and then sustained damage at Donington that broke the suspension.
Now in his second season of GT3, if Balon can iron out the mistakes then Keen's long wait for a title could finally come to an end. There's also a strong second Barwell line-up, with British Touring Car Championship race winner Rob Collard joining series returnee Sandy Mitchell in a Silver-Silver effort.
Mitchell, 20, has been a mainstay of the team's GT World Challenge Europe lineup in recent seasons and tipped for the very top by team boss Mark Lemmer, while Collard is hungry to make a success of the switch to GTs after his first winless season in the BTCC since 2013 last year.
TF's Astons are joined by two Vantages from Beechdean AMR, with team patron and two-time champion Howard making a late U-turn on his decision not to contest the series with Gunn alongside him. The second car, an all-Silver entry, is shared by 2018 GT4 champion Jack Mitchell and Valentin Hasse-Clot.
Meanwhile, Mercedes factory driver and 2018 Blancpain Endurance champion Yelmer Buurman returns to the championship after a year away alongside Ian Loggie in a brand-new RAM Racing Mercedes. Another crew up there will be Michael Igoe and works Lamborghini ace Franck Perera in the WPI Motorsport Huracan. Igoe impressed at times in his first season last year and bringing Perera - twice a class-winner in the Daytona 24 Hours - into the mix is a statement of intent.
Is this the year for Silver?
GT3 has traditionally been the domain of Pro-Am pairings and numerically they retain the advantage this term, their number bolstered by graduating GT4 Pro-Am champions Scott Malvern/Nick Jones and Martin Plowman/Kelvin Fletcher in Bentleys entered by Team Parker Racing and JRM (below) respectively.
But the number of all-Silver-graded pairings contesting the championship has slowly risen over recent seasons, and last year Optimum's Ollie Wilkinson and Bradley Ellis won at Spa, while Parker's Ryan Ratcliffe and Glynn Geddie could have won at Oulton and Snetterton, without a crash and a slow pitstop respectively.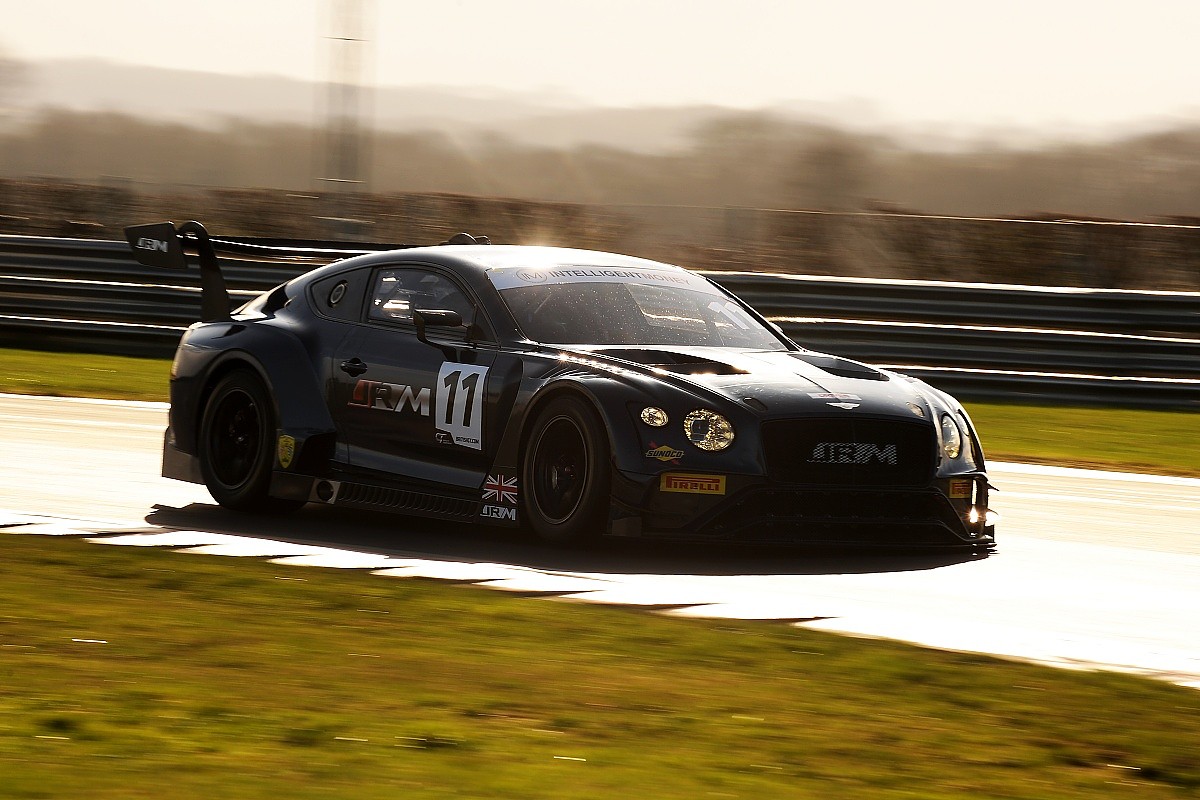 Neither pairing is back this year but, with five Silver cars entered, there will be more teams that can pick up the pieces if any drop the ball.
"Patrick doesn't get the seat time of the other pro drivers but I think he might surprise a couple of people. It's nice to be the underdog" Sam De Haan
In addition to the all-Silver Barwell and Beechdean cars, the new 2 Seas squad is entering two McLarens, with quick GT4 graduates Dean Macdonald and Angus Fender sure to be at the sharp end in its lead effort, while Bahraini Isa Al Khalifa will share with an unannounced second driver likely to come from within McLaren's stable.
Another Silver entry not to be discounted comes from RAM, which has paired 2019 runner-up de Haan with Finnish ex-GP3 racer Patrick Kujala in its lurid pink machine.
No longer a derogated Bronze, de Haan will have a huge test to show he can cut it against the Pro drivers, but he's optimistic that the Mercedes - famously kind on its tyres - will prove more adept at carrying the weight than the mid-engined Huracan he has raced for the past two seasons. They will be a dark horse.
"In race trim the car will be competitive so I'm really confident it will be a good year for us," De Haan says. "Patrick doesn't get the seat time of the other pro drivers but I think he might surprise a couple of people. It's nice to be the underdog isn't it?"
All-Silver crews will as usual be subject to ballast, unlike the Pro-Am teams, although Autosport understands that the 30kg they carried last year will not uniformly apply to each pairing in 2020 and could be changeable round by round.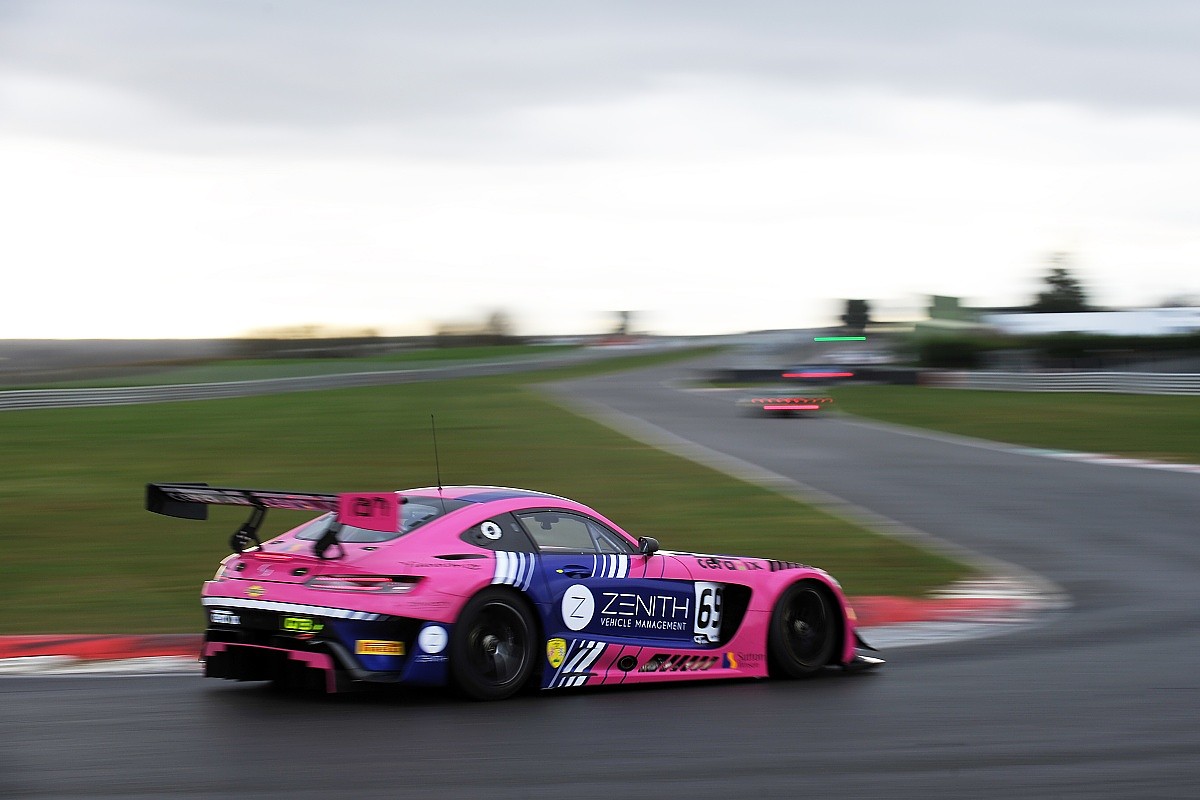 Will thinner GT4 field lose its appeal?
From regularly grids in the low twenties in 2019, the GT4 class has been thinned out to 16 full-season entries to accommodate the expanded GT3 pack, but it's to SRO's credit that the quality of those teams has been maintained, with BTCC squad Speedworks Motorsport bolstering the field with its new Toyota Supra.
There are new faces aplenty on the driving front, including a wholly new McLaren Driver Development Programme roster - which leaves no space for last year's quick but perennially unlucky pairing of Josh Smith and James Dorlin.
Champions Canning and Ash Hand have also moved on, and Multimatic's decision to step back from fielding a works team, with Academy Motorsport taking over the running of its Mustangs, means that last year's runners-up Scott Maxwell and Seb Priaulx have both headed to IMSA GT4.
All of that makes it tricky to pick out a favourite, and continued uncertainty over Steller Motorsport's plans with its Audi R8 (which won twice last year in the hands of Sennan Fielding and Richard Williams), as well as unconfirmed line-ups at 2017 champion HHC Motorsport and 2018 title winner Century Motorsport, could present opportunities for new names to stake a claim.
Chief among them is 17-year-old Patrick Kibble, back for a second year in a TF Sport Aston. He made good progress in his first campaign out of Ginetta Junior alongside BTCC refugee Josh Price and was unlucky not to win at Silverstone.
With fellow second-year driver Connor O'Brien alongside, Kibble is well-placed to lead TF's title defence, while 2017 British F4 champion Jamie Caroline joins Porsche Carrera Cup racer Dan Vaughan in a strong sister car.
In their second year together in the Balfe Motorsport McLaren 570S, Michael O'Brien and 2016 GT4 champion Graham Johnson will surely be the benchmark Pro-Am pair and will fancy their chances of overall success too.
Whatever comes of the 2020 season, it certainly won't be dull.