NASCAR has extended its postponement of races due to the outbreak of the novel coronavirus through 3 May.
NASCAR had originally intended to ru its Atlanta and Homstead events this week behind closed doors in a bid to avoid calendar disruption while adhering to safety guidelines on quelling the spread of COVID-19.
However, the series was forced into a rethink and shelved those races.
With even tighter restrictions on mass gatherings being issued across the United States, NASCAR bosses have decided to put the 2020 season on hold through to at least 3 May.
The hope is to resume the Championship in Martinsville on 5 May, while organisers state their intentions to still run the postponed races later in the year.
"The health and safety of our fans, industry and the communities in which we race is our most important priority, so in accordance with recent CDC guidance, NASCAR is currently postponing all race events through 3 May, with plans to return racing in Martinsville," NASCAR said in a statement released Monday evening.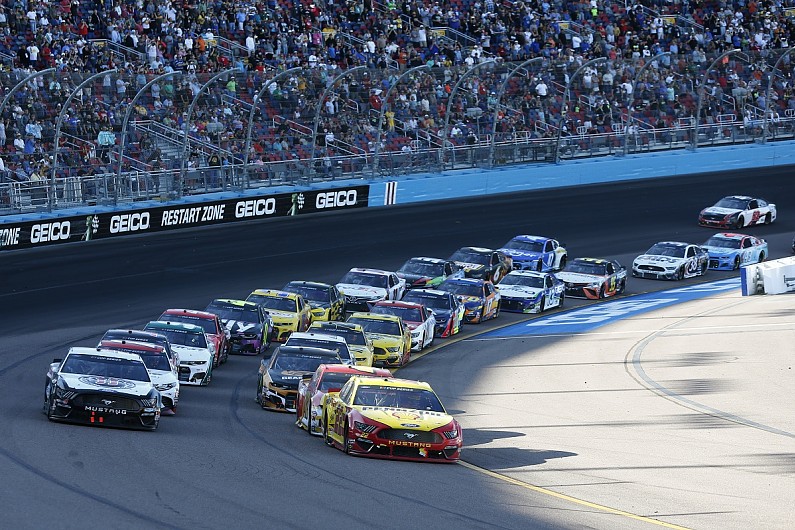 "We appreciate the patience of our fans and we look forward to returning to the race track.
"We intend to hold all 36 races this season, with future rescheduling soon to be determined as we continue to monitor this situation closely with public health officials and medical experts.
"What is important now transcends the world of sports and our focus is on everyone's safety and well-being as we navigate this challenging time together."
This announcement comes just days after IndyCar announced it would be halting its season until the end of April, with hopes to start racing at Indianapolis at the start of May with the view to running the Indy 500 as normal a few weeks later.