The NASCAR Sprint Cup field will be below its traditional 43-car mark for the first time in nearly 13 years at Kentucky Speedway this weekend.

The series has often been attracting entries of more than its 43-car starting limit this year, resulting in drivers failing to make the cut, but it is down to 42 entries for the Kentucky event.

The 21 teams that have attended every round this year are all present, but the withdrawal of some of the part-time competitors has resulted in the shortfall.

Randy Humphrey Racing and driver Dave Blaney called off plans to enter Kansas for what team owner Humphrey called a "retooling" process.

"It has nothing to do with financials, it's really more about people and people issues," Humphrey told the official NASCAR website.

"We just weren't as competitive as I wanted us to be."

The Xxxtreme team that has run an entry for JJ Yeley since the Swan team folded then pulled out of Kentucky on the eve of the event.

In a post on its Twitter account, Xxxtreme said its absence was "not for financial issues, just in-house politics that needed to be resolved", adding "certain people we trusted let us down."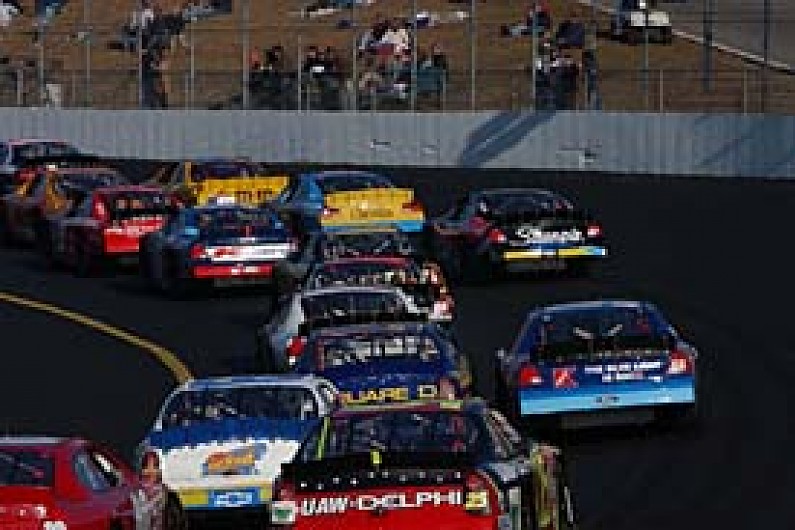 The 42-car Kentucky field is the first time the Cup series has been below 43 entrants since the 2001 season finale at New Hampshire (pictured).
That event had been postponed two months from its slot on the weekend after the September 11 terrorist attacks.
The original entry was retained and the grid was set on car owners' points as they had been on September 10, but the Eel River Racing team had gone out of business in the gap between the planned date and the actual race, leaving a 42-car field.