And so it begins, the 26-chapter story to decide who qualifies for the 'Chase' to be in with a chance of winning the 2011 NASCAR Sprint Cup.
At each race there will be 43 wannabes, among them 31 shoulda, woulda, coulda-bes. But in the end only 12 will be allowed to fight for the title in the final 10 races. Ten of those will qualify by rights, plus the two most-winning 'wild cards' who didn't.
Here are AUTOSPORT's picks for those 12 Chasers, based on past form and future prospects. Some are no-brainers, some are probably hair-brainers. And when the likes of Matt Kenseth, Kasey Kahne, Ryan Newman, Joey Logano, Jeff Burton, Dale Earnhardt Jr and Jamie McMurray don't make our list, you know what a tough fight is in store.
So sit back and enjoy as America's stock car superstars go toe-to-toe to find out who's the best of the best. Have at it fellas, go prove us wrong!
The contenders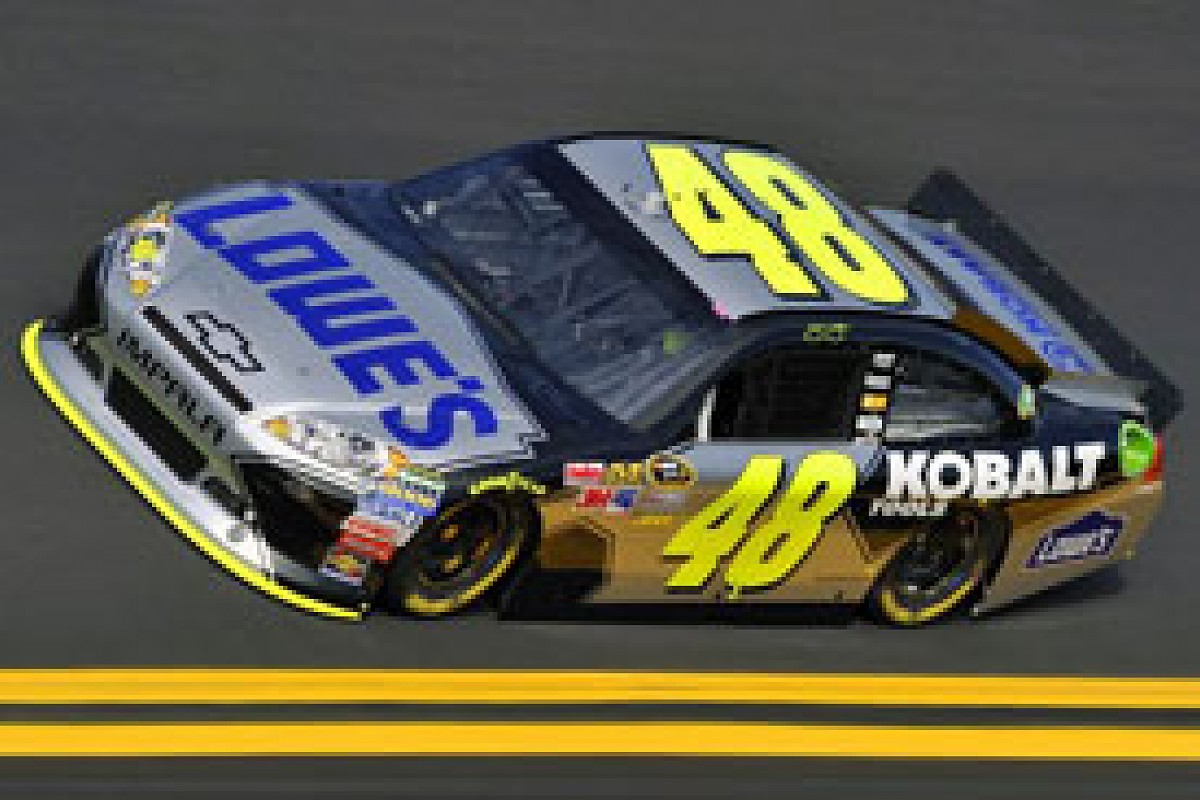 Jimmie Johnson © LAT
Jimmie Johnson
Hendrick Motorsports, #48 Chevrolet Impala
Last year: champion (six wins)
Unless a piano falls on his head in the next seven months, Johnson will be in the Chase with at least two, maybe three, victories under his belt. The only cloud on his horizon is the fact none of his team-mates won a race last year, but to think Hendrick has lost its edge would be foolhardy. The favourite. Again.
Strength: Unstoppable partnership with crew chief Chad Knaus.
Weakness: None discovered yet, but others are looking hard.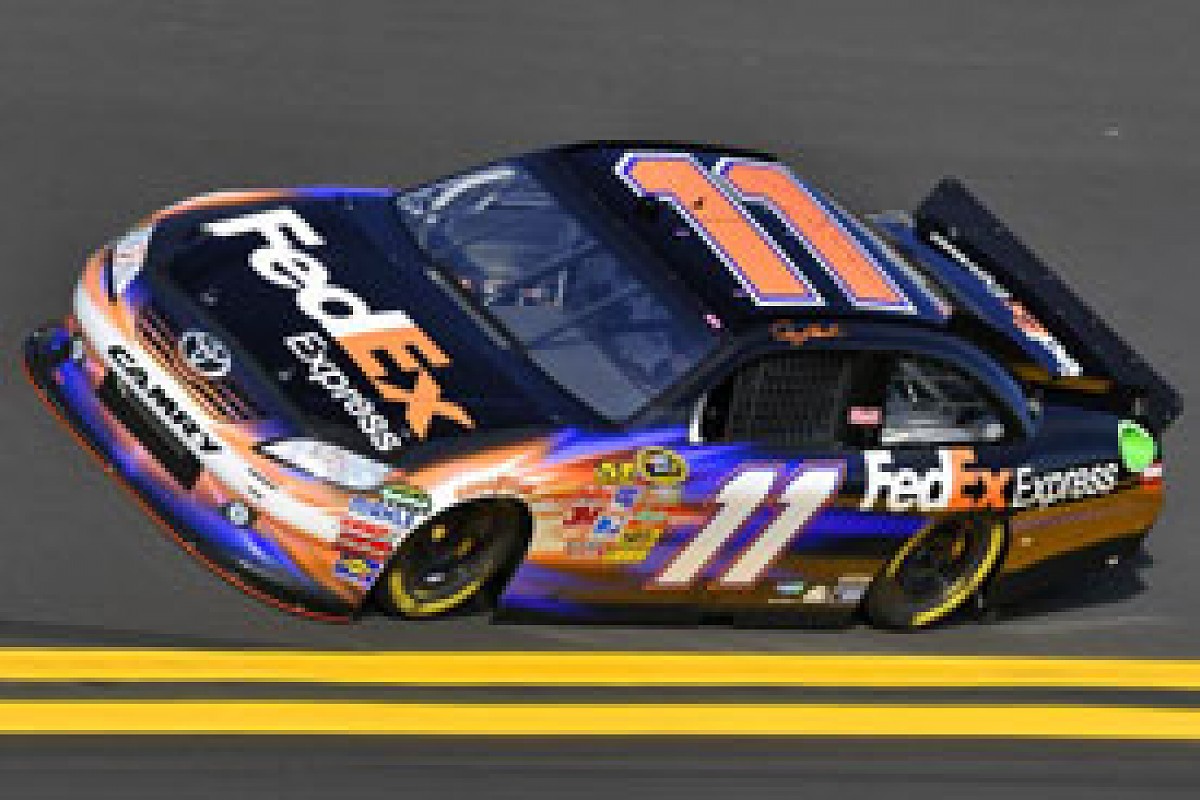 Denny Hamlin © LAT
Denny Hamlin
Joe Gibbs Racing, #11 Toyota Camry
Last year: runner-up (eight wins)
Over the past two seasons Hamlin has emerged as Johnson's biggest rival. A failure to execute his rival when he was at his mercy in the final two races of last year leaves questions marks over whether he wants it enough. Only time will tell if he can finish the job, but he definitely has the tools at his disposal.
Strength: Knows he has the measure of Johnson on speed.
Weakness: The fear that he might fail again.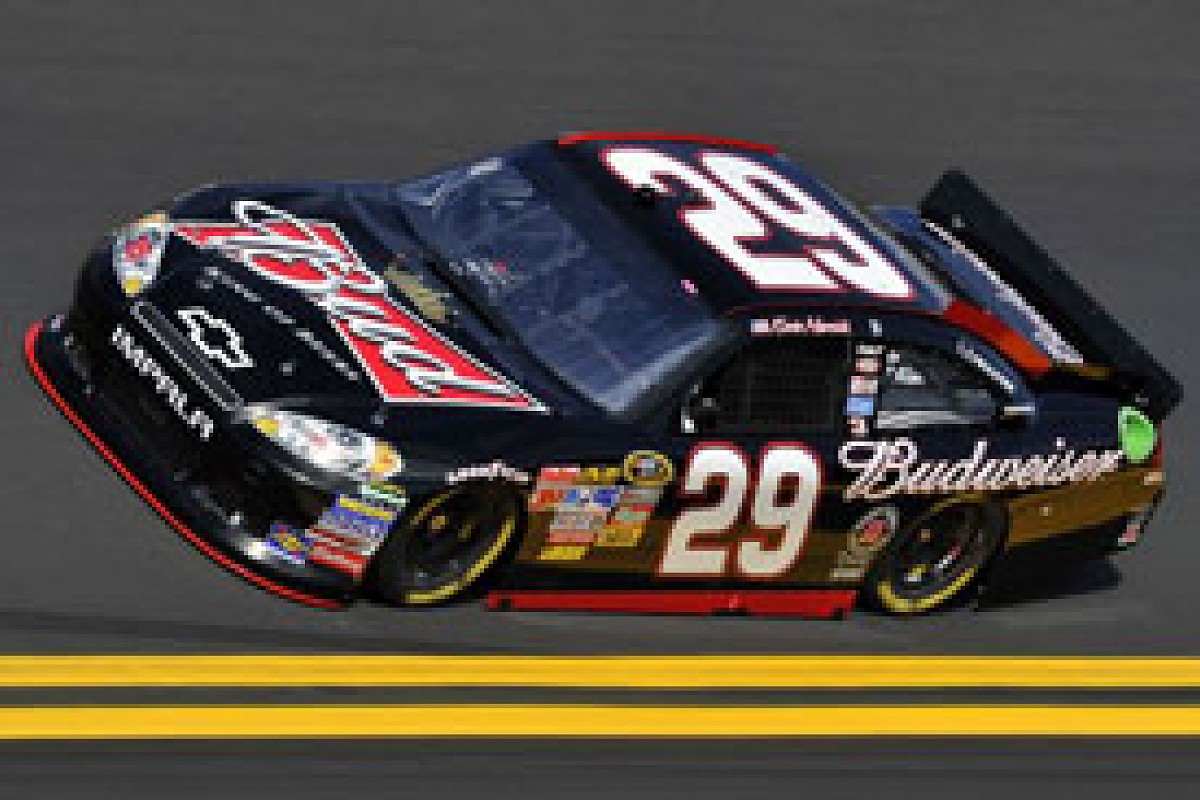 Kevin Harvick © LAT
Kevin Harvick
Richard Childress Racing, #29 Chevrolet Impala
Last year: 3rd (three wins)
Last year was like the good ol' days at Richard Childress Racing, as 'Happy Harvick' scored three wins and was right in thick of the fight in the Chase. Only two points shy of Hamlin's final tally, if he can sustain last year's momentum he'll be in with a shout of defeating Johnson too.
Strength: Team knows how to win titles at this level.
Weakness: Always prone to get into a scrap, but he often wins them.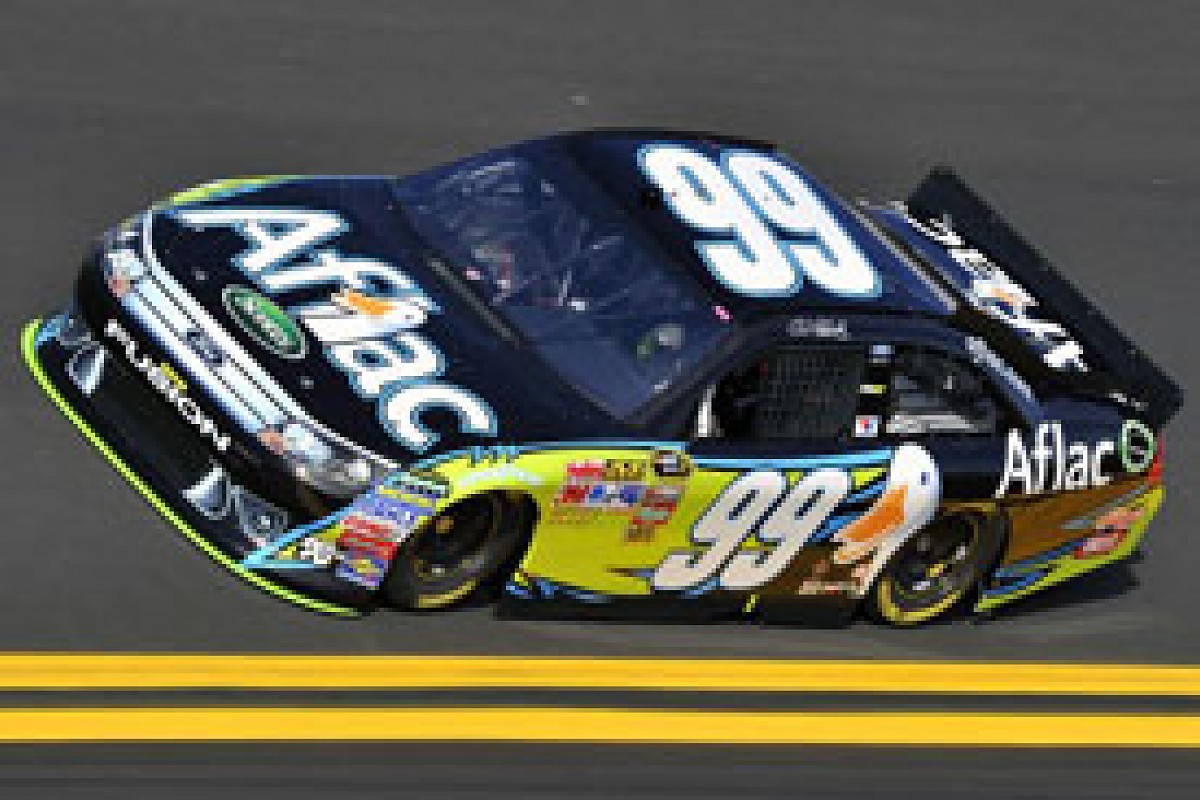 Carl Edwards © LAT
Carl Edwards
Roush Fenway Racing, #99 Ford Fusion
Last year: 4th (two wins)
As long as his upcoming contract talks don't distract him too much, Edwards goes into 2011 looking more like the 'Cousin Carl' of 2008 (nine wins) than of 2009 (0 wins). If Roush can continue to get its act together, and it certainly seems to be showing signs of that, expect a lot more backflips this year. Another potential Johnson conquerer.
Strength: A hard, tenacious racer who is title-winning material.
Weakness: His tendency to regularly send Brad Keselowski into orbit.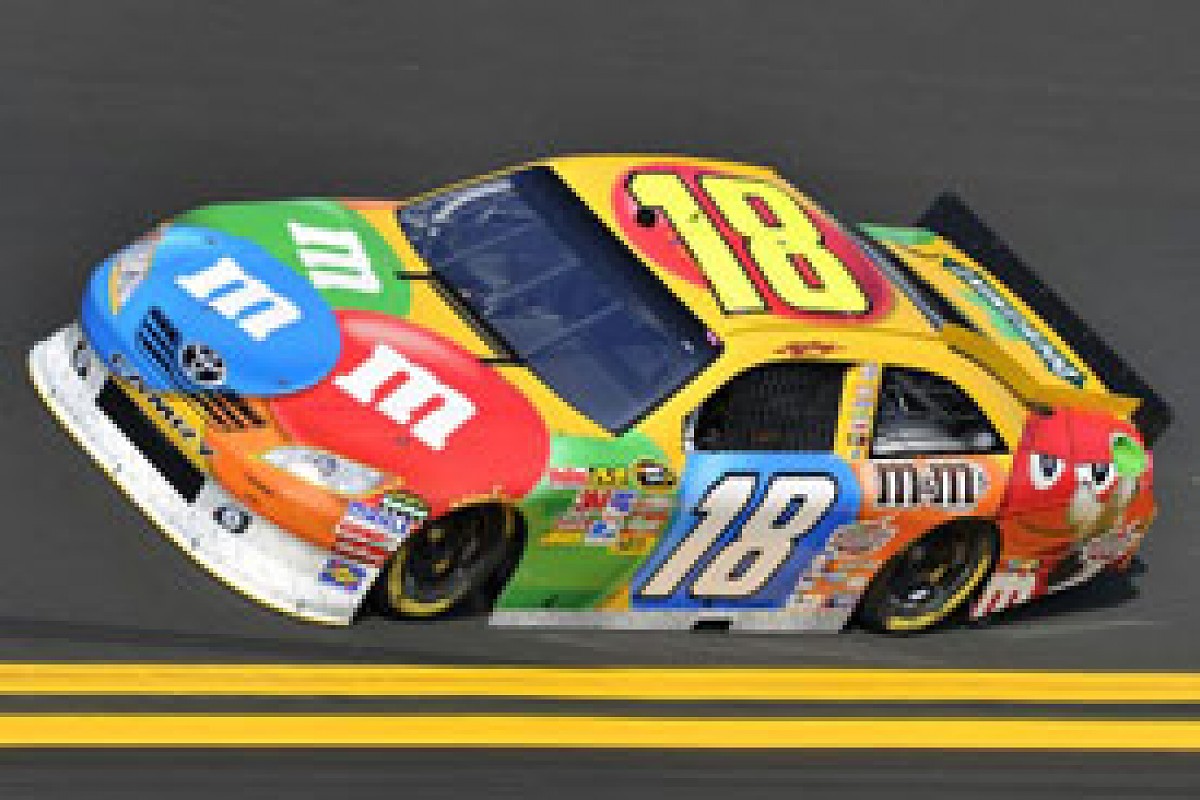 Kyle Busch © LAT
Kyle Busch
Joe Gibbs Racing, #18 Toyota Camry
Last year: 8th (three wins)
Ill-tempered (unless he's winning) and hated by many (if not most) fans, Busch is a racer's racer. Probably the most talented pound-for-pound driver out there. If he can keep his dark side under control, and not abuse too many officials or smash up trophies in Victory Lane, he can win this title. But one thing is guaranteed: he won't do it the easy way.
Strength: Pure, unadulterated driving skill.
Weakness: His attitude.
Tony Stewart © LAT
Tony Stewart
Stewart Haas Racing, #14 Chevrolet Impala
Last year: 7th (two wins)
Seems to have settled into his team owner/driver role with surprising ease. Off-season punch-up with a track promoter shows the old 'Smoke' still has fire in his belly. Probably too early in the team's evolution for him to register a third title, as its at least third in Chevy's pecking order, but he's never been predictable.
Strength: He's a proven title-winning superstar.
Weakness: Don't ask. He might punch you in the face.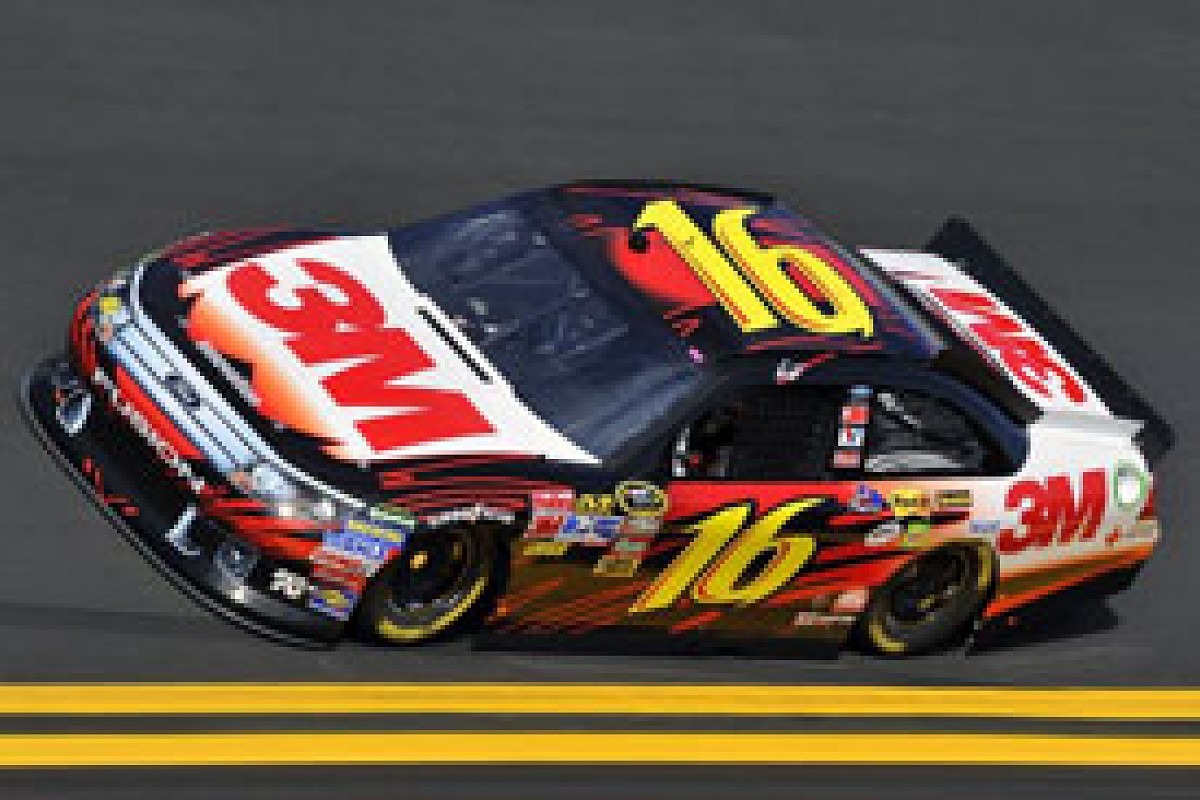 Greg Biffle © LAT
Greg Biffle
Roush Fenway Racing, #16 Ford Fusion
Last year: 6th (two wins)
'The Biff' is always a contender, and with Roush returning to form last year after its terrible '09, he should definitely make the Chase cut. A bit of a streaky driver, in terms of top results, if he gets on a roll he's difficult to stop. Former Busch Series champion has been a runner-up in the Cup, maybe this year will be his chance to take it one step further.
Strength: Has won multiple Chase races in his career.
Weakness: Doesn't win quite often enough.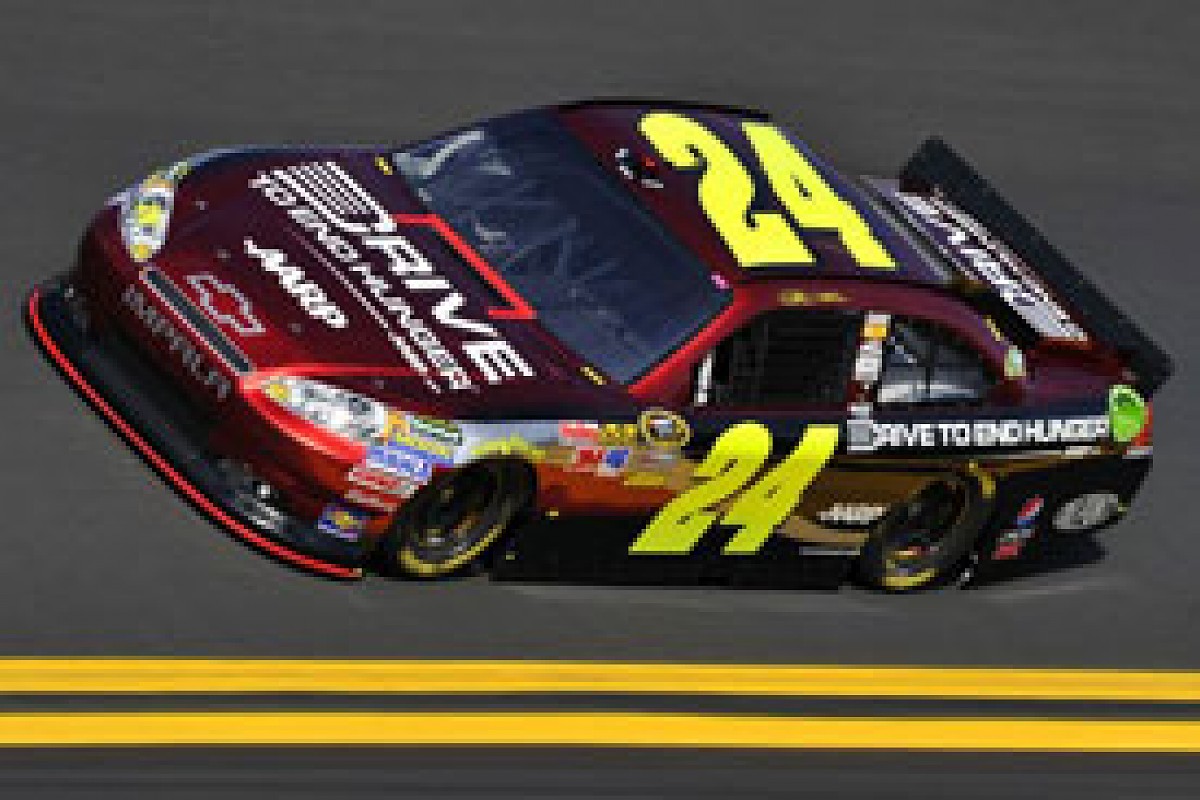 Jeff Gordon © LAT
Jeff Gordon
Hendrick Motorsports, #24 Chevrolet Impala
Last year: 9th (0 wins)
It was last year's most unbelievable stat that none of the Hendrick drivers - apart from Johnson - scored a race win. A wholesale re-shuffle of crew chiefs means Alan Gustafson moves from the #5 to Gordon's #24, and Gordon's car will no longer be run from the same race shop as the #48. Will these be the moves that re-fire Gordon's quest for a fifth Cup title?
Strength: He's four-time champion, what else is there to say?
Weakness: Showed signs that protege Johnson topping his feats really hurt.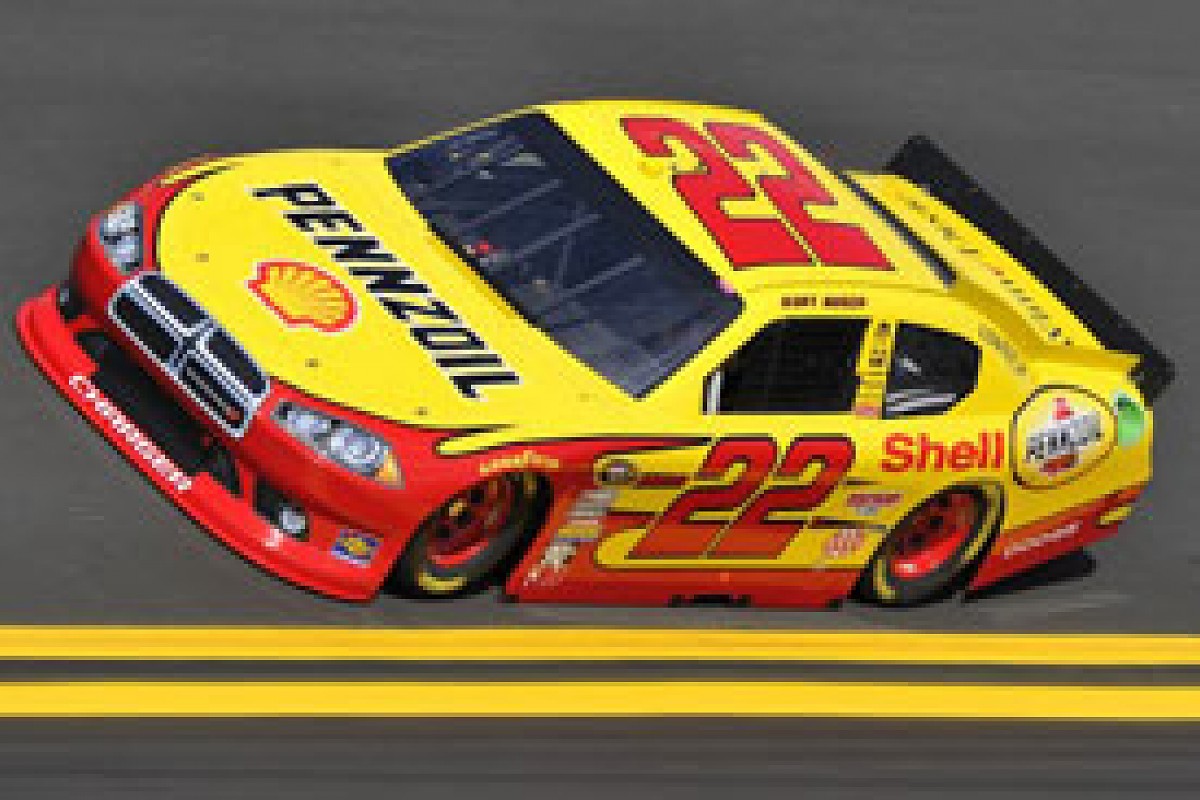 Kurt Busch © LAT
Kurt Busch
Penske Racing, #2 Dodge Charger
Last year: 11th (two wins)
When you're the lead driver for Team Penske, and a former champion, you might expect to appear further up this list. But 'The Captain's' NASCAR squad has lost touch with the powerhouses like Hendrick, RCR and Gibbs, and despite it's staggering facilities and resources, you have to class the older Busch brother as an outsider for the title.
Strength: Penske now a two-car outfit, only Dodge team out there.
Weakness: Is it getting as much help as Chevy and Toyota gives its big teams?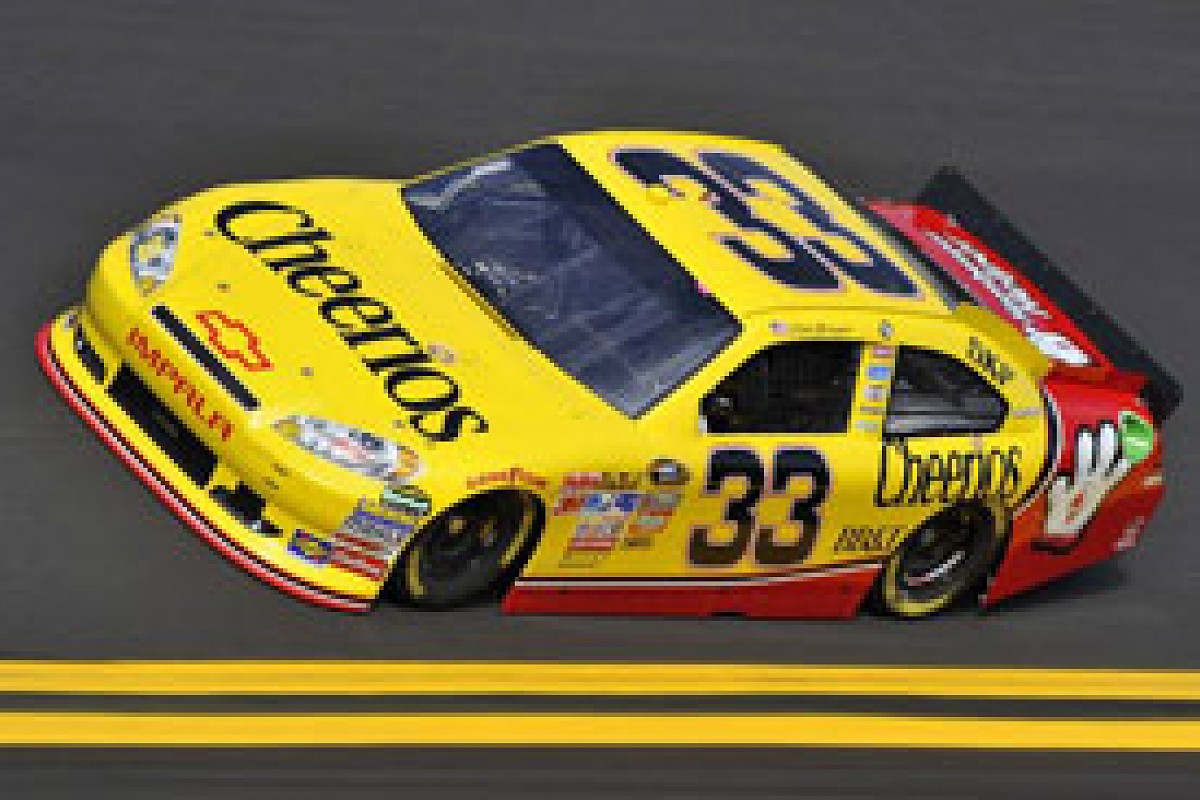 Clint Bowyer © LAT
Clint Bowyer
Richard Childress Racing, #33 Chevrolet Impala
Last year: 10th (two wins)
Ran as strong as stable-mate Harvick at times last year, but his draconian 150-point penalty at New Hampshire slayed his chances in the Chase after a promising start. Reckon he'll just shade RCR's other entry, Jeff Burton, for a place in the Chase, but it'll be close between them.
Strength: Improving with every season, and in the right place at RCR.
Weakness: The #33 is generally viewed as third in RCR's pecking order.
Wildcard picks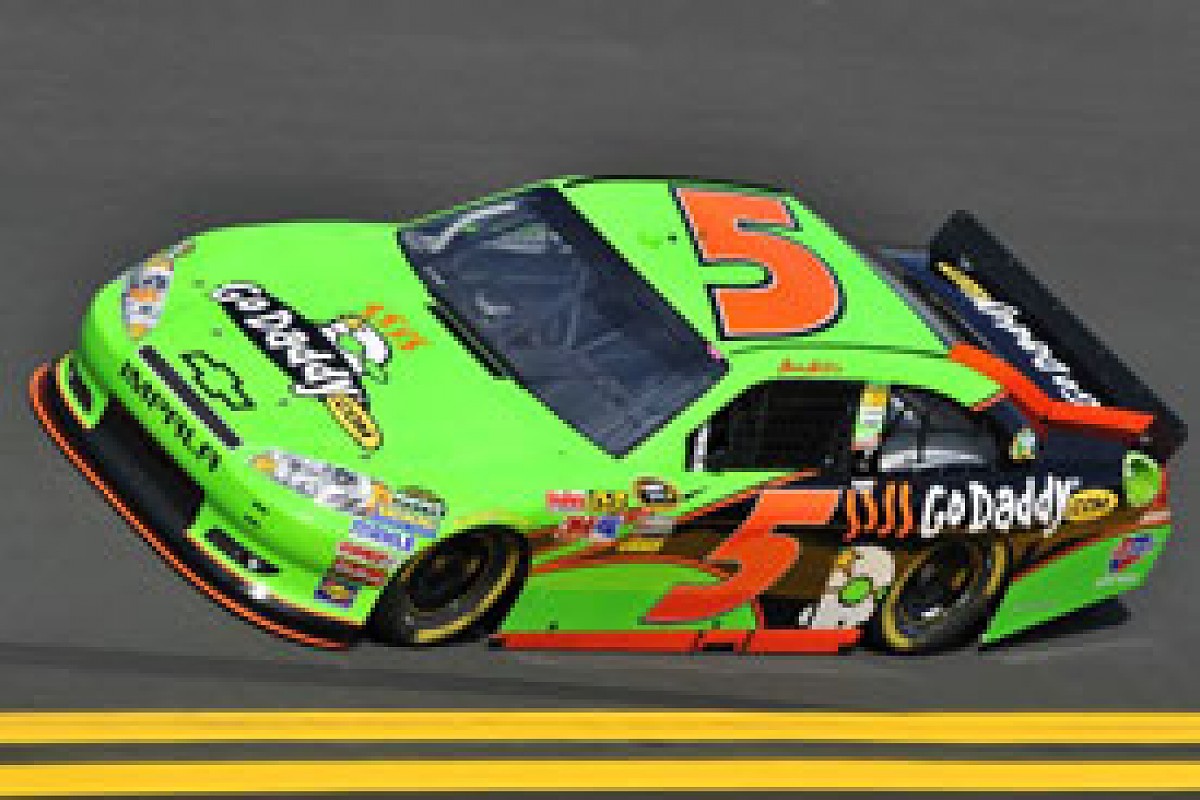 Mark Martin © LAT
Mark Martin
Hendrick Motorsports, #5 Chevrolet Impala
Last year: 13th (0 wins)
If you look at his contract, it tells you this is his last season at Hendrick, as Kasey Kahne will drive the #5 in 2012. He's determined to race on, but this could be his last chance in top-end machinery to go for that elusive title that would cap a glittering career. Lance McGrew takes over as his crew chief this year.
Strength: Has as many runner-up spots as Johnson has titles.
Weakness: Didn't make last year's Chase, which was a shock.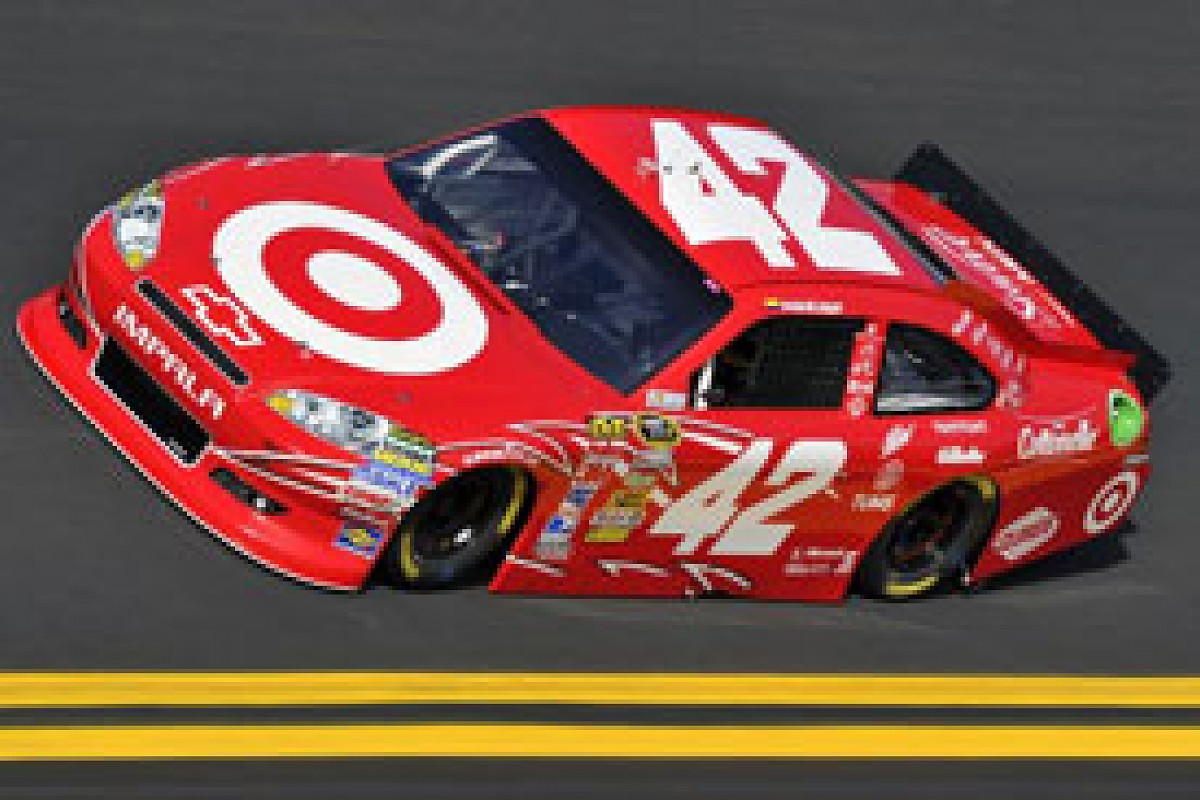 Juan Pablo Montoya © LAT
Juan Pablo Montoya
Earnhardt Ganassi Racing, #42 Chevrolet Impala
Last year: 17th (one win)
Still hasn't won an oval race since his switch to stock cars from Formula 1, but that's not to say he's not a threat on any given weekend. Took a back seat to team-mate Jamie McMurray's amazing streak of majors last year, but his win at Watkins Glen proved he's lost none of his touch. Ganassi team continues to build momentum, and it's always a huge threat on the bigger ovals.
Strength: Top dog on road courses, needs to raise game elsewhere.
Weakness: Temperament still suspect, but that's why we like him so much.