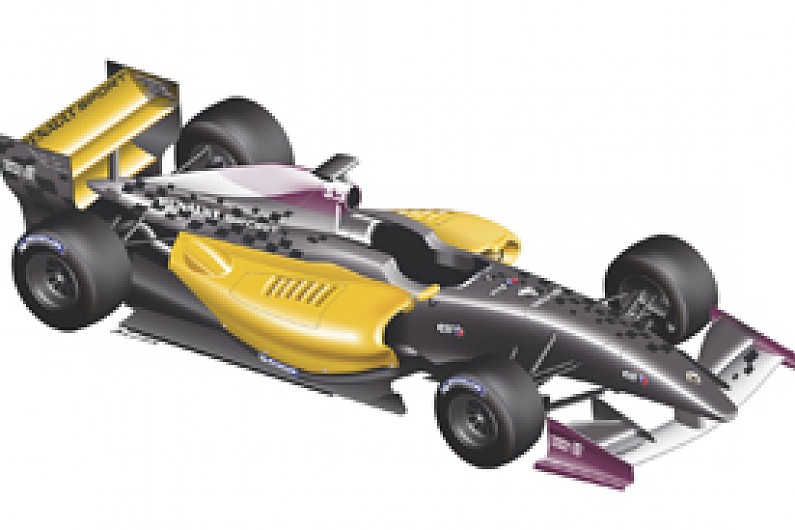 Details of the 2012 Formula Renault 3.5 car were unveiled in Monaco today, with the updated package including a Formula 1-style DRS wing and an all-new engine.
The car will feature an evolution of the existing Dallara chassis and a new Zytek V8 engine that offers an extra 50bhp over the outgoing Solution F prepared 3.5 V6 units.
Among a number of innovations are the introduction of a Drag Reduction System (DRS) and a 100 per cent new electronic package. The car will be the first single-seater without a battery thanks to an electronic control unit built by XAP Electronique. An anti-engine stall strategy will be incorporated into the design to compensate for the lack of a starter.
Michelin will also develop new tyres. The overall result is a car estimated to be two seconds a lap faster than the existing machine. Running costs are expected to increase by around 60,000 Euros per season over current 600-800,000 Euro budgets.
The car is the third iteration of the formula since its launch in 2005. Designed in conjunction with Dallara, a mandate to control costs led to Renault Sport Technologies and Dallara opting to develop the existing T08 chassis, but some 60 per cent of the car has been remodelled.
Extra weight from improved side impact protection and higher cockpit sides have been countered by a lighter engine and the battery's removal. The total weight reduction is expected to be 15kg, while downforce is increased by 34 per cent.
The 530bhp Zytek ZRS03 has been designed specifically for the car, although there are some similarities to the company's Auto GP unit.
To encourage overtaking, the car will be fitted with an active gurney on the rear wing, which will serve to reduce aerodynamic drag in the same way as the DRS introduced in F1 this year. At the press of a button, the driver will be able to activate this system on the straights to achieve gains of up to 20km/h in top speed.
Development will run from June to September. DAMS GP2 driver Romain Grosjean will conduct the majority of testing.
Formula Renault 3.5 2012 will be unveiled at the Silverstone round of the World Series by Renault in August, where it will also complete its first laps in public.