Champ Car: Interview with Marcus Marshall

---
By Mark Glendenning, Australia
Autosport-Atlas Writer
Marcus Marshall is a good representative of many drivers out there trying to find a way into a major racing series, with limited funds but a varied racing CV. Winner at Silverstone last year in British F3, the 27-year-old Australian has now landed a racing seat in Champ Car, where the line-up this year - especially among the rookies - is the most competitive it has been in years. Mark Glendenning talked to Marshall shortly before his racing debut at Long Beach, about the trials and tribulations of a racing driver who just wants to settle down...
He may not be a familiar name beyond Australia's coastline yet, but Marcus Marshall has amassed a long and varied racing CV over the past few years. After graduating from the Australian Formula Ford Championship, the 27-year-old from the Gold Coast signed up for the inaugural Australian Porsche Carrera Cup Championship in 2003. One round win and a number of podiums was enough to earn him the series Rookie of the Year honours, for which he scored a one-off drive at the Porsche Supercup round supporting the US Grand Prix at Indianapolis the following year. Remarkably, he finished fifth.
A limited programme in the 2004 British Formula Three Championship yielded an unexpected lucky win at Silverstone when he gambled on dry tyres when the rest of the field switched to wets, following a shower just prior to the start of the race. It was his second win in England, having taken a victory in the Formula Renault Winter Series a few months earlier. In between all that, Marshall kept popping up all over the place in his home country - Australian Formula 3 on weekend, then a co-driver's role in a V8 Supercar at Bathurst the next.
And in 2005, he is racing in Champ Car. Marshall has been slotted in alongside veteran Canadian Alex Tagliani at Walker Racing, now rebranded as Team Australia. And, in his debut race at Long Beach, he finished fourteenth - a lap behind race winner Sebastien Bourdais, but a lap and a spot ahead of teammate Tagliani.
MG: You've been working away on a Champ Car deal for a few months. I guess acheiving this puts an end to a lot of stress...
Marcus Marshall: "Yeah. It's like I've lifted planet Earth off my shoulders in these last couple of weeks. There has been a huge amount of work, and a huge amount of effort has gone in from me, and also a lot of other people that are behind me. It's huge."
MG: How many options other than Walker did you have?
Marshall: "There were other options. Dale Coyne was the only realistic option for me. All the others needed a lot more money... you know. I was talking to people just in case something came along - if they happened to get a sponsor, and they're very interested in you then you don't know what might happen. But that didn't happen. So to get this gig is just an absolute godsend. It has turned everything around."
MG: You've had some time in the car already. Have you come to terms with what kind of year you have ahead yet?
Marshall: "The two days I did in Sebring [prior to the opening round in Long Beach] made me really sort of wake up to what the series is all about. And actually testing with all of the other cars out there, the other teams and people, and all the other things that were going on with the media and different stuff... it makes you realise how big a series it actually is. Even though it has been going through some tough times, it is still a very highly-regarded category. You work your bum off in the junior categories and work hard on the other areas at trying to make it happen, but you don't grasp the realities of it until you actually get there."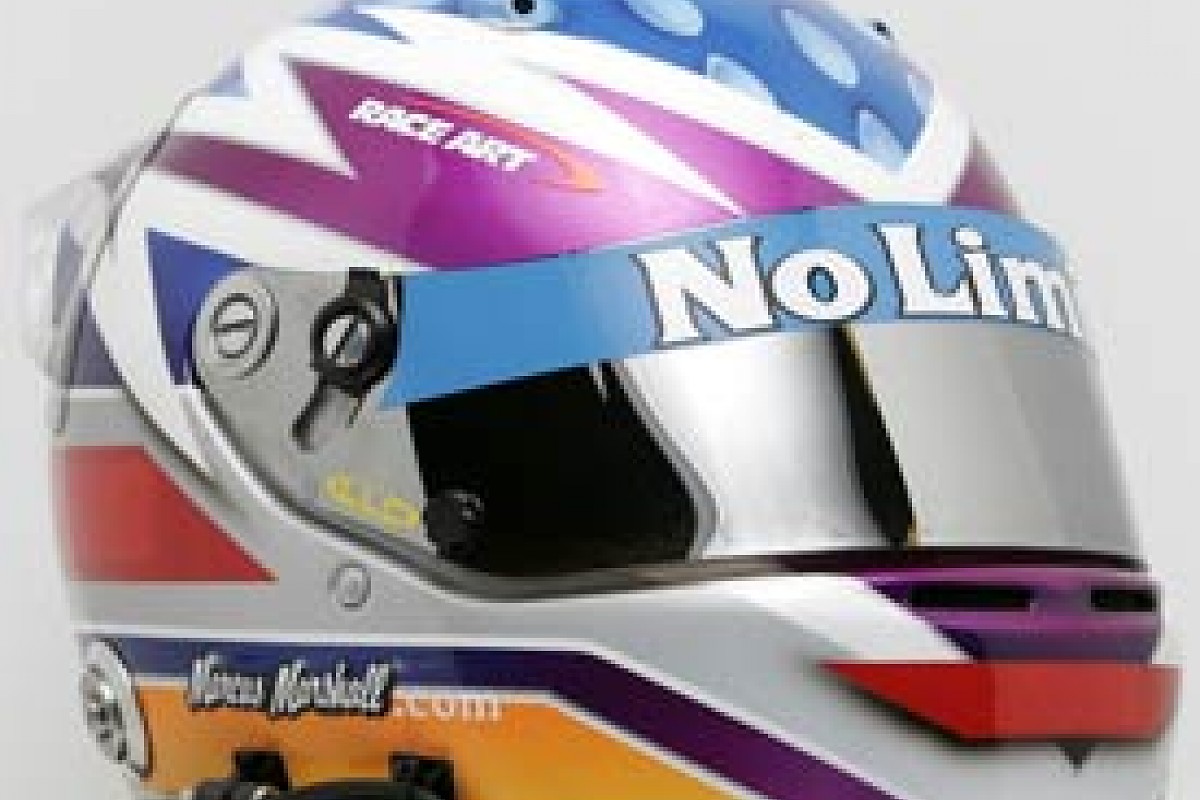 MG: I suppose it is an especially big step for you, because 12 months ago your whole racing programme was up in the air. You seemed to be popping up all over the place last year, doing bits and pieces here and there.
Marshall: "Yeah. Believe me, I have always wanted to be settled in somewhere where I have a three-year programme, at least, so that I can settle in and concentrate on winning a Championship. It just seems to be that the only place I could do that was in Formula Ford, where I had the budget to do that properly and go racing.
"But when you get into the higher categories, it is so hard to sustain that level of support for another year, and then another year, so that you can do it properly. That's why I kept jumping from category to category really, I was trying to make the most of my time there in that first year, and try to make enough of an impression to get me somewhere else. Now I have got the opportunity where I can settle down and really work at this category."
MG: Having a two-year deal is like the cherry on top...
Marshall: "Exactly. I haven't had that security since the Australian Formula Ford Championship, so that's even better for me. I have the opportunity to knuckle down and probably not take as many risks early in the year, and just get a grasp on the whole thing and set myself up for 2006. That's when I want to start really pushing the envelope and start looking for some good results."
MG: Are you and your engineer getting used to each other?
Marshall: "Definitely. They've been working seven-day weeks in there to get it all going. I've been talking a lot to my engineer, and just trying to sift through all of the stuff that we got from Rahal's. It sort of works on the car, and sort of doesn't. There has been a lot of change in the cars, with the engines and different things, and the cars have probably gone a lot further forward than they had in 2003. Just over one year, people find a lot of stuff, so we are sort of behind the eight-ball a bit.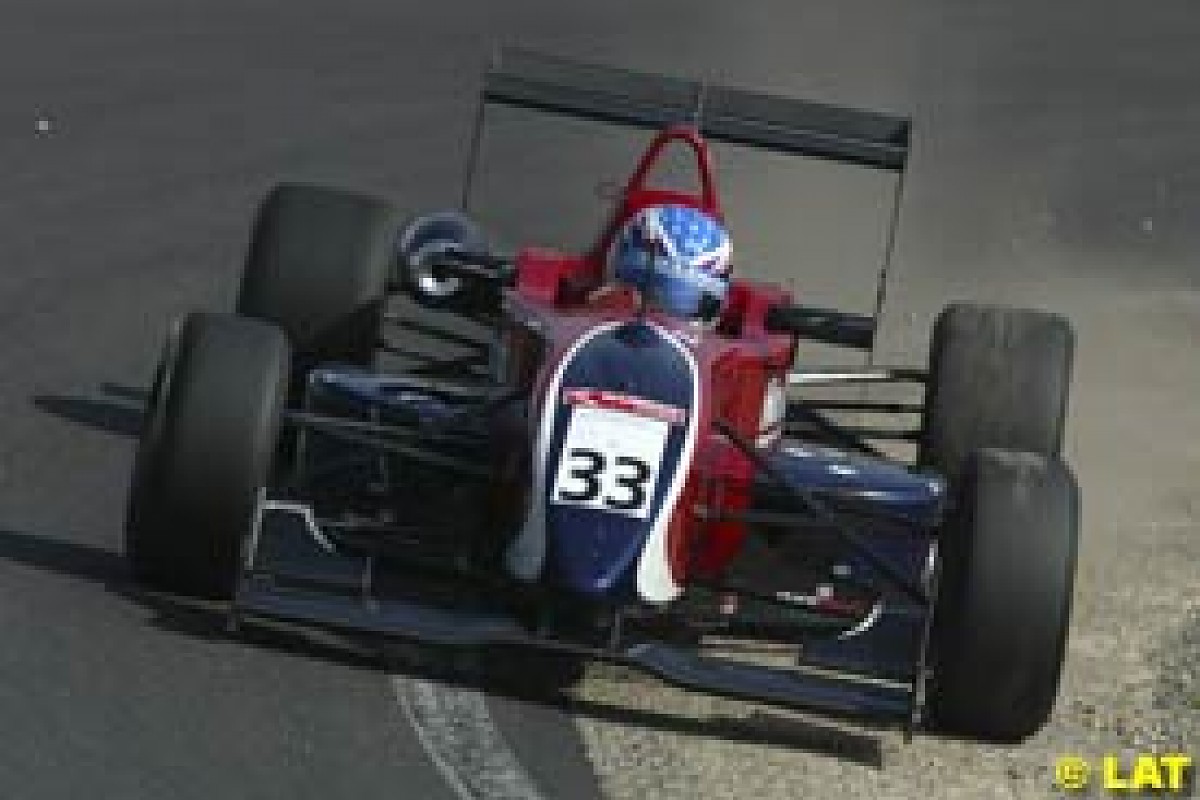 "And they don't give you everything, either! Info-wise, motor-racing people like to keep a lot of things up their sleeves, so we are trying to pick the good from the bad, and make the most of it."
MG: How much of a step up for you is the technology in the cars?
Marshall: "It's fairly technical now in the sense that there are a lot more things that you can do with the set-up. The diffs are very important in these cars. With the aero packages, there is not a huge amount to choose from, there are just different types that you can run that could work on either circuit. It's just the combinations - some people run one combination, some people run another, and it's just about trying to find the best combination for a particular circuit. That's going to be the thing for us - that's an area where we'll probably struggle a little bit."
MG: Yeah, but the guy sitting on the other side of the garage has racked up a few miles in these cars. Has Alex (Tagliani) been helping you to find your feet?
Marshall: "Yeah, Alex was a massive help at the test. At Fontana, we were all scratching our heads a little bit - I knew where I wanted the car, but because there are many different combinations, you don't really know where to start. It's hard in a way, you are trying lots of different things with the car, and someone says, 'this works', and I'll get in and say, 'oh... it doesn't quite feel right'. Little things like that.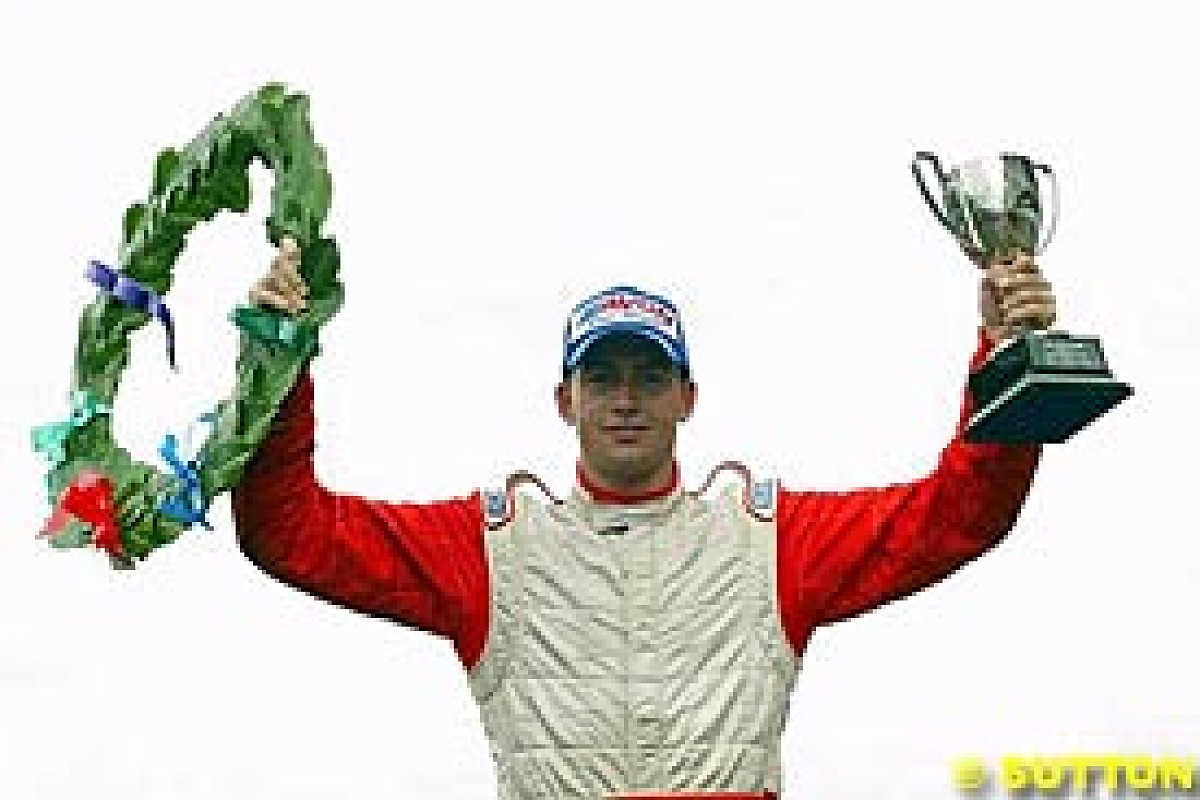 "But with Alex, he comes along, and he knows what works on the cars. And that's what he did at Sebring. We both went out, and both of us said, 'oh, that's not all that nice to drive'. And then on the second day, he changed the car a lot overnight towards what we wanted, closer to what he's been running in the past, and everything changed. He's a good, solid teammate to have, that's for sure.
MG: Does the car fundamentally suit the way you drive?
Marshall: "Yeah, it does. I like the power, which is a big plus. There is a huge amount of power. I think it will suit me in a race situation, with pitstops and fuel saving... just different strategy things. I think that's really my kettle of fish. And the cars, you have to put a lot of physical effort into them, and I really enjoy that, too. So they are really good.
MG: Speaking of strategy, when Alex Zanardi first got into Champ Cars, he said that the hardest thing for him to get used to was the American racing mentality, and the way that they go about things like planning their fuel stops. Have you had much exposure to that side of it yet?
Marshall: "I haven't talked to them a huge amount about strategy just yet, but that will be something we'll cover. We'll sit down and talk about the race, and stuff like that. But I think that Walker has probably got a lot to learn too, with their fuel strategies. Just with things like fuel efficiency with the Lola, because the Reynard was obviously a lot different. So we haven't talked about it a lot yet. They are definitely very different, though.
"I think the pitstops this year are going to change everything, too. Not having mandatory stops is going to change the way that people go about their racing this year. So I'll leave that up to the gurus (laughs). I think it's also one of those things where you've really got to think on your feet, too. There are so many things in a race that can change. You can plan a certain amount, but for me, I think I just concentrate on thinking on my feet in the car. When things happen, you start thinking about what might be a good time to come in (for a pitstop), or what you are doing fuel-wise... things like that."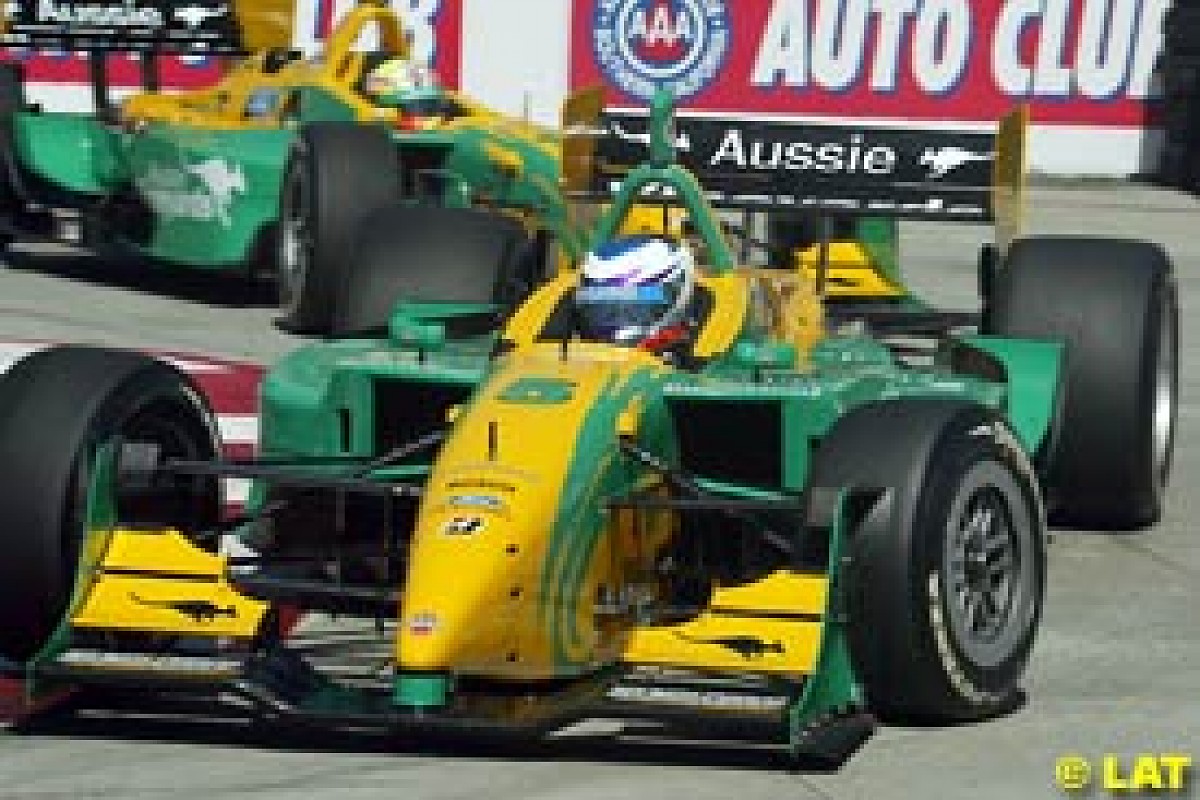 MG: So what aspect of the next few months are you expecting to find the most challenging?
Marshall: "A lot of people talk about the ovals and say, 'oh, they're just an accident waiting to happen, and no-one likes to drive them', and stuff like that. But I don't know... I'm actually looking forward to the challenge of ovals. I like the idea of it. Not racing on them full-time, but just throwing them into the mix. I think it's good."
MG: Will the length of the races be an issue for you early on?
Marshall: "Yeah, I think so (laughs). It blows you away... we do something like 80 or 90 laps at Long Beach."
MG: Have you done a race simulation in testing?
Marshall: "No. We had problems on the second day at Sebring with the brake master cylinders, and we didn't have another set there to put into the car. Well, we had another set, but they were big, huge things... you needed to be the Incredible Hulk to push them. And that's not me. So it stuffed up our plan for the day, so we didn't get to do any simulations.
"But the length of the race is obviously an issue for me. Just getting some match fitness, because you don't get a lot of time in these cars. That's why, at the first race, I just want to concentrate on finishing and getting one under my belt, and just sussing out my weaknesses. But I think I'll be pretty right. I held out pretty well over two days of testing."
MG: And your times looked alright...
Marshall: "Yeah, the first day was good. The second day was a bit disappointing because of the problem with the master cylinders. We had weird weather on the first day, and then the master cylinder problem. We ended up with three sets of tyres that we didn't even use at the end of the second day. We were saving them for the afternoon so that I could punch out lap times and put myself further up the timesheet, but then we had the problem with the brakes. So that was a bit disappointing. But I knew where I was, and I was happy within myself. It doesn't show on the timesheets, but it's OK."
MG: So what sort of benchmarks are you setting for youself? Will you be measuring yourself against the other rookies?
Marshall: "Yes, that's what I'm looking at at the moment."
MG: There are some good rookies there this year.
Marshall: "Yeah. Andrew Ranger has been quick. And obviously Timo [Glock], he's been very quick. He's had a lot of experience I suppose, so he's probably going to be the toughest one. Bjorn Wirdheim, too. There are going to be about three guys who are going to be my benchmark. But realistically, there are some very good drivers in the series this year, so it's going to have reasonably good depth.
"So I have just got to do the best job I can. If I can be patient, and everyone out there watching can be patient, I'll come on through the year and really get myself up to speed. To finish somewhere inside the top 10 would be quite exceptional for me - I'd be very happy at the end of the year if I managed to do that. Anything better than that, well... I'd take it!"