Can you imagine a Formula One car so advanced that it was made of materials that repaired themselves after collisions? Or one whose aerodynamics were sculpted by the same computer programmes used to design Stealth aircraft? Or one whose traction control settings were tweaked automatically via satellite GPS systems?
If that sounds like the stuff of far away fantasies - especially in this day and age when the sport is trying to cut back on technology - well, think again. Because, if a behind-the-scenes project between Williams and leading military experts come off, then these technologies could well be finding their way into F1 sooner than many think.
When Williams signed a technical partnership agreement earlier this year with QinetiQ, the company that was spun out of the Defence Evaluation Research Agency (DERA), it passed by without too much fanfare from many within the sport.
Since then, however, much work has been taking place both at Williams's Grove headquarters and QinetiQ's headquarters at Farnborough, England, to find ways of transferring the latest military technology and applying them to F1. Forget the hype that F1 is the one of the most technologically advanced fields in the world, the military is actually streets ahead in some areas.
"It's hard to say this without sounding derogatory, but F1 technologically compared to a lot of the technologies that we (in the military) have isn't that advanced as such," says QinetiQ's Steve Farmer, the manager of their land transport division that is overseeing the tie-up with Williams. "That is what we tend to find as an organisation."
It's an admission that Williams COO Alex Burns accepts. He believes F1's obsession with aerodynamics has left the sport ahead of every field in that area, but perhaps lacking elsewhere.
"We have clearly a large design department, especially in aero, and if you look at the limited area of aero on racing cars, F1 cars are at the leading edge in that area - so it is hard for third parties to generate new knowledge in this area," he said.
"In other areas, like materials, or some areas of electronics, like GPS, there is more generic knowledge out there with research to back it up. We do try and keep abreast of new technologies, but we have tended to wait for the supply chain to see what suits our needs in terms of what is coming through the system. I think our partnership with QinetiQ sees us moving up the chain."
Although the demands of a high-tech fighter aircraft may seem pretty removed from that of making a quick Formula One car, there are actually plenty of similarities between the disciplines - especially when it comes to making technology work.
"A fighter plane and an F1 car have problems in terms of operating in close proximity to an engine, with all its vibrations and heat, and there is a lot of noise rushing by all the time," says Farmer. "There is also a lot of restricted access in both areas and things also change very rapidly on an F1 car, just like they would in the military system, so there are quite a lot of synergies there."
Tapping into QinetiQ's expertise should not be under-estimated. After all, this was the company that originally invented carbon fibre, liquid crystal display (LCD), infrared sensors and thermal imaging. That technology, once cutting edge, is now standard in F1.
With more than 10,000 employees worldwide, many of whom are leading scientists, it is not too hard to imagine QinetiQ's base at Farnborough being the stuff that would have inspired Ian Fleming's Bond character Q.
In fact, much of the technology that the QinetiQ boys have shown off to their Williams counterparts could be right out of a James Bond movie.
At a Jerez test in September, which QinetiQ visited to gauge progress on their work with the team, a tiny GPS module that was being shown off enthralled the Williams mechanics.
It had been fitted into the briefcase of a team member who was despatched into town. Back at the track, the team followed his every move - whether he was driving his car, going into an underground car park or going to the toilet.
Such technology may not have much specific use in F1 - although team bosses would be able to keep an eye on just who their driver was speaking to in the paddock! - but the key is in taking the technology behind these devices and seeing if there are ways of adapting it to F1.
That is the reason why both QinetiQ and the team have their own departmental heads that meet up regularly to get an update on progress. While Farmer heads QinetiQ's side of things, at Williams former race engineer Gordon Day is in charge of pushing ahead the tie-up between the two companies.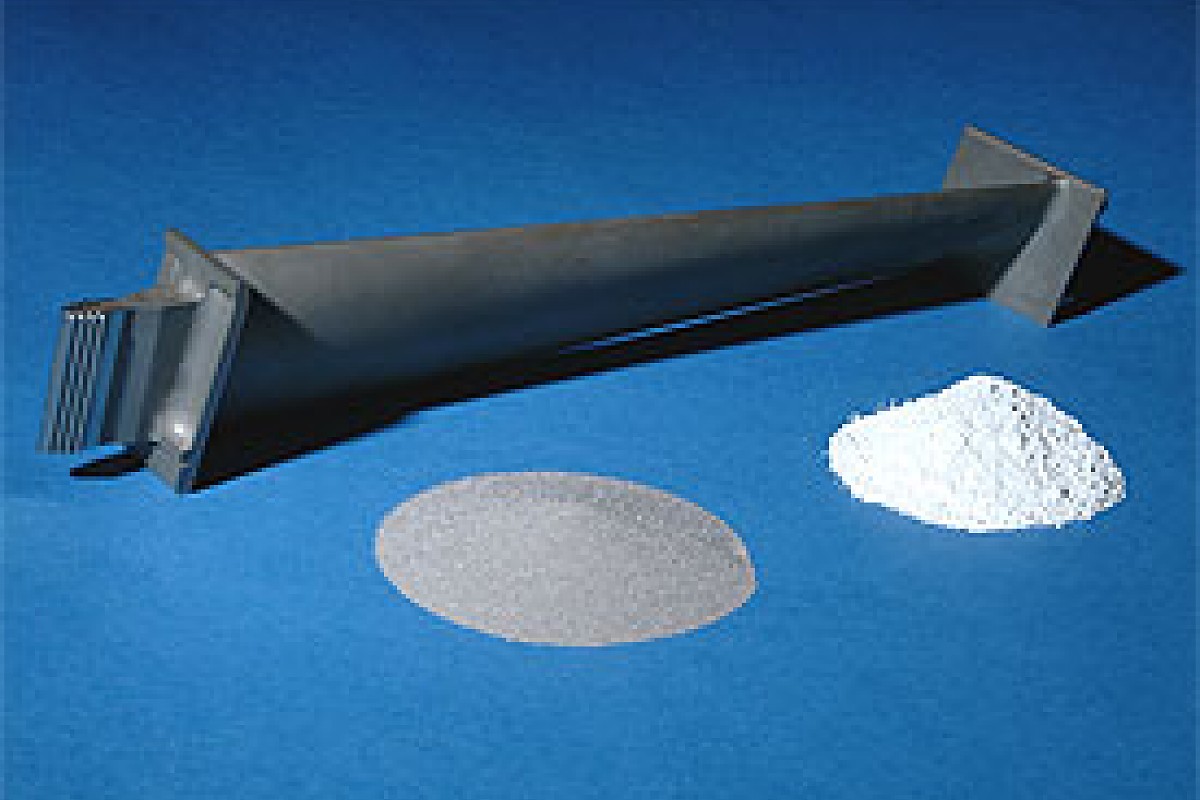 "Gordon works for Patrick Head and his role in this case is to look at what knowledge is available, and try to bring together their research and marry that up with any problems that we have got," says Burns.
There are four main areas that QinetiQ are involved in, in what they hope is just the first stage of a long-term partnership: aerodynamics, driver fitness, materials and GPS.
In aerodynamics, QinetiQ are seeing if the software that they develop to determine the aerodynamic properties of Stealth aircraft can be of assistance in helping shape the new Williams contenders - or even produce radical concepts 'outside the box' of normal aerodynamic thought. It is particularly relevant with Williams's new wind tunnel now fully up and running, after its teething problems last year when it produced data that did not translate to the race track.
At QinetiQ's Centre of Human Sciences, a team of scientists led by doctor Mike Llewellyn are looking at ways of helping improve the physical preparation of Williams's drivers. His lab at Farnborough can simulate conditions of extreme heat and humidity, as would be experienced in Malaysia for example, and have body monitors and cognitive test facilities to work out how best to improve the drivers' preparation for events like that.
Mark Webber is planning to visit the facilities this winter, following a promotional tour in September, for more extensive work with the laboratory. It is hoped that QinetiQ can come up with ways to work out how Webber can best prepare for the hot events so that he has an advantage over the rest of the field.
"I think it could help me improve," said Webber. "They have had some of the most amazing soldiers in the world come here and find out things that they are not doing right. I am sure they can do the same for a driver like me.
"Everybody has got weaknesses - even people like Tiger Woods and Michael Schumacher. You have got to try and work on those, or make your job easier with some of the things that I am sure the guys here can help my preparation with."
Although a lot of work has started in the areas of aerodynamics and human performance, materials science and the exploitation of GPS will be equally important elements of the Williams-QinetiQ partnership.
Materials is one area where the military has made some significant advances. The demands of fighter planes, tanks or other military equipment is often for them to be much stronger and more heat-resistant than those used in other fields. When applied to the requirements of racing cars, that effectively means less of these types of materials need to be used - which means constructions can be lighter.
Ask Farmer to talk about what options there are for F1 in terms of materials and his eyes light up. It is clear the military is streets ahead of even F1 - and soon Farmer is talking about multi-functional materials, thermal embedded electronics, materials that change shape in light and even self-repairing technology.
There is even the marketing manager's dream of completely see-through material being fitted to cars - so barge boards will no longer obscure sponsor logos. The material is just 0.5mm thicker than current carbon fibre - meaning that there will be little competitive disadvantage from running with the clear material in select areas
"If you look at some of the aero devices appearing on F1 cars now, barge boards, darts and chimneys, the logos are getting harder to make visible - so something see-through would have a potential application for us," says Burns.
There may also be the possibility of nano-technology finding its way into F1 - although Burns believes such a move is unlikely to be too radical. "Maybe in areas of coating and applying the coatings - especially adhesives," he says. "But as far as this idea of tiny robots running around the car fixing things, I think that is a bit too far off."
The area that is likely to have more immediate application is in the GPS field. Williams are hoping that they can use the technology to give them more accurate speed readings of the car - which in turn will help them develop even better traction control systems.
Day says: "We are looking at the GPS project not to help with track position or racing-line comparisons, but more to come up with a robust car velocity measurement. That can be a challenge as conventional wheel speed sensors are currently difficult to get accurate, because it is hard to calculate the actual tyre radius (which changes depending on parameters such as tyre pressures) and therefore the speed in corners."
The GPS technology that QinetiQ is applying to help Williams was originally developed for helping Harrier planes land on aircraft carriers - so it is fair to say it has been tested in extreme conditions.
Despite the technological offerings from the military, the relationship with Williams is not all one-way traffic. One of the things that Williams have had to ram home to QinetiQ is just how quick the rate of development is in F1.
"Military technology advances at its fastest in times of war," says Burns. "In Formula One, we are in a more or less permanent state of war - so that is why we are pulling them along pretty hard.
"I recently did a presentation and explained to them about the speed at which we do things. I used the example of the front wing package that we had at Suzuka and its complete life cycle. It was no more than a concept in an aerodynamicist's head in September and by October it had gone through the model design, manufacture and was on the car. I think they were pretty surprised."
The merging of technologies from the military into F1 is not without its problems, however. Military technology is very often not only cutting edge but also very secretive - and that can cause problems when it comes to operating it around the world.
There is also the small problem of the Formula One technical regulations. The rule book outlaws specific materials - and there is always the worry that Williams could spend money developing a certain technology only to find it banned as soon as they race it, because it gives them too much of an advantage. Look at what happened to all their investment in Continuously Variable Transmission (CVT) in the 1990s.
Farmer says: "The fear of something getting banned is why there has been a reluctance to use some of the technologies that we have."
This partnership will not result in laser-guided missiles or stealth invisible F1 cars, but with work between the team and QinetiQ continuing at apace - especially during winter testing - there could be major developments coming on tap soon.
The work done so far should be just the tip of the iceberg as far as QinetiQ is concerned. There is talk of the company hoping that their anti-collision software may be of interest to the FIA, or that their Heads-Up-Display systems become more commonplace in F1 - perhaps linked up with sensors to warn drivers of dangers ahead or the status of flags around the track.
"I don't think you can say that Williams and us are going to find this 'one wonder' thing," says Farmer. "But we've got processes in place now, and it's going to take time to build up trust between the two of us, but who knows what we will be able to achieve..."