Button Undone

---
By Tony Dodgins, England
Autosport-Atlas Contributing Writer
For the second year in a row, Jenson Button has placed himself in the middle of a nasty controversy involving contracts, options, money and lawyers - not the natural habitat for a 25-year-old Grand Prix driver. Yet the fact that it has happened to the Briton not once but twice suggests an acute problem in how Button has been managing his career. Tony Dodgins delves into the second 'Buttongate' and analyses the prospects of seeing Button drive for Williams or BAR next season
The gossip in the Hungaroring paddock was all "Buttongate II."
There is a strong sense of deja vu about all this. Twelve months ago, Button was a BAR driver wanting to go to Williams "to have the best chance of winning the World Championship". BAR considered that they had a firm 2005 contract with the Briton but there was some doubt about the F1 rules and, at Hockenheim last year Honda Racing president Shoichi Tanaka admitted the company could withdraw from the sport if it did not like the direction in which F1 was heading, although the chances of that happening were slim.
Button's contract, however, required BAR to be able to guarantee a works Honda engine supply if they were to be able to take up an option on his services for 2005.
When "Buttongate I" exploded in the first week of last year's F1 summer break, the driver's legal eagles claimed that Honda's option had not been taken up correctly and thus the BAR contract was invalid.
Frank Williams was told that as far as Button's management was concerned, Jenson was now a free agent and after advice from a top QC (who it later emerged had not been made cognisant of all the facts) Frank duly signed him. BAR boss David Richards, meanwhile, fought to keep Button and the issue was decided in BAR's favour by the Contracts Recognition Board last October.
Apparently, the CRB conceded that there was validity in the claims about the option take-up but said that it was over-ridden by his manager, John Byfield, saying in front of witnesses at a Silverstone meeting in July that Honda had met all the stipulations required to retain Button. It was reported by Business F1 magazine that correct contemporaneous note-taking of that meeting by the BAR-Honda legal side and the absence of such basic legal spadework on the Button side, was significant.
Before the 2004 season kicked off, the idea of swapping a BAR Honda for a BMW-Williams looked a sound enough move. Williams' record spoke for itself, Button already had a relationship there of course, and the general consensus was that the team would get the job done sooner rather than later. Williams, remember, had narrowly missed out on the 2003 World Championship with Juan Pablo Montoya.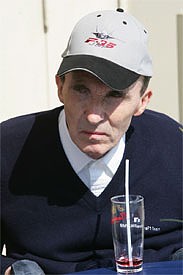 As 2004 developed, however, BAR Honda was the surprise package, Button was regularly finishing on the podium and all was not well at BMW-Williams. By August, the idea of switching teams looked highly questionable. But these things don't take shape overnight and there was the long term to consider.
At the time last year, it was known that BAR was for sale and there were rumours but no guarantees that Honda was going to buy a big stake. And Williams, everyone thought, was solid with BMW until the end of 2009. Grove had its second wind tunnel coming on stream and the team was perceived in a similar way to McLaren. Even if very different in its manner of operation, F1 is a cyclical business and conventional wisdom suggested that if a driver stays at Williams long enough, a World Championship shot will come his way.
But still Button took significant flak. Apart from it looking like a shaky decision based on 2004 results, the whole scenario could have been handled so much better. Jenson should have taken more responsibility for his actions, properly explaining the whys and wherefores. Instead, Richards found out via a fax from Byfield that his star driver wishes to leave the team and was then faced with the national media before he'd had a chance to properly ascertain what was going on.
At the next race, in Hungary, Jenson and his father John sat solus at different tables, like a couple of lepers at a tea party. Within the team, engineers and mechanics were civil, but it was a struggle. Button made an art form out of saying "no comment" and one thing was certain - up against the suave, erudite Richards, he was always going to come second.
When the CRB finally ruled in BAR's favour just before everyone headed off to Interlagos last October, the question was: could BAR and Button go on as if nothing had happened?
"We've got to convince Jenson, quite clearly," said Richards at the final 2004 race, as the pair went through the motions of a kiss-and-make-up for the benefit of the media hordes.
"Jenson, why did you think the future would have been brighter at Williams? Do you have doubts about the technical side at BAR?" came the question.
"Let me just interrupt there on Jenson's behalf," helped Richards. "Clearly, we're a young team. It's also quite clear that the records of others are far more established. It's a fact I can't get away from, so it's not unreasonable for a young driver to wonder if BAR is going to be able to deliver in the long term? I say that we can but there must be question marks. But now we are committed to working together to make sure it happens next year."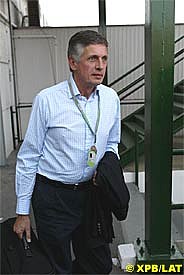 Well it hasn't, exactly, with Richards no longer involved after Honda did indeed take a major stake. But neither has it happened for BMW Williams. When questions were asked last year about Jenson and BAR in 2006, they were brushed under the carpet. It then emerged that Button has signed a contract obliging him to go to Williams in 2006 if he had scored less than 75% of the Championship leader's points total by the Turkish Grand Prix on August 21st. That, of course, is now impossible and so the Williams contract is active.
But now, Jenson doesn't want to go.
To be honest, I went to Hungary last weekend very much of the opinion that it was tough luck. A deal was a deal.
Last year, paddock opinion was that Button had been badly advised by Byfield. Jenson had originally been managed by David Robertson, who signed him to his first, amazingly good rookie deal with Williams. But then there was bad blood over a clash of interests with the Robertson other driver, Kimi Raikkonen, and so a settlement was reached and Byfield's Essentially Group got on with looking after Button.
As the tide of opinion swelled against the wisdom of the Williams move, stories emerged that John Button, uneasy about his son's position, was starting to question the direction in which Jenson was being steered. The word was soon out that Button and Byfield would be parting company, and so it proved. But not before the Williams deal was inked.
At present, it's very difficult for Jenson's desire to back out of the Williams contract to appear anything other than indecisive, self-serving and dishonourable.
You listen to BAR team principal Nick Fry saying that motor racing is a dangerous business and that a driver shouldn't be forced to drive somewhere he doesn't want to. And, frankly, you tend to dismiss it. Alright, a BMW Williams might not presently run quite as near the front as a BAR Honda, but being paid millions of dollars to drive a Williams is not quite like being sent down the pit.
But, go deeper and the waters become a little murky.
Over the course of last year, Button's father John talked about Jenson's situation with friend and fellow Monaco resident, Richard Goddard. Goddard himself is a successful businessman whose interests had until that point centred mainly around property. Button senior persuaded Goddard to come on board to replace Byfield, and he now looks after Jenson's affairs via a Gibraltar-domiciled umbrella company, Jenson Button UK Ltd.
Robertson, who still keeps an eye on Jenson, rates Goddard but feels that he has inherited, in good old-fashioned parlance, a right bugger's muddle. Button's Williams contract, Autosport-Atlas understands, is for three years and it contains practically no get-out clauses.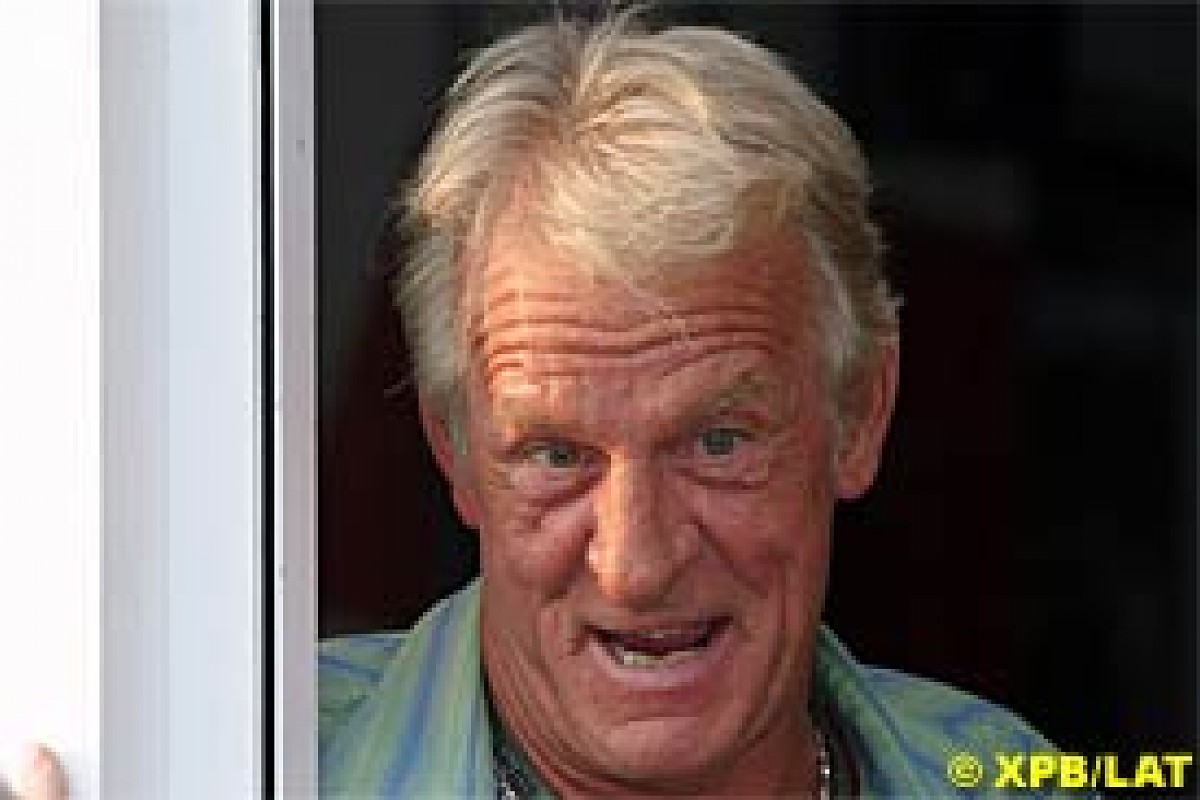 What is impossible to understand, given the significance of the Honda works engine supply to "Buttongate I", is why a similar works engine stipulation was evidently omitted from Button's Williams contract?
There are a number of possible explanations.
In Hungary, it was suggested that driver contracts are used as collateral by management companies. And that the fewer the get-outs, the better the collateral they offer. And that Byfield, despite no longer representing Button, will be paid commission on the three years of his Williams contract. Autosport-Atlas tried to contact Byfield to ask specifically why Button cannot extricate himself from the Williams deal now that the team has lost their BMW engines, but as yet he has not returned our calls.
More likely, perhaps, is the simple fact that when Jenson signed for BAR back in 2002, the intention was very much to go riding back into Williams the first time the opportunity arose. And everyone assumed that Williams had BMW engines until 2009.
But, lawyers are paid not to make assumptions and one experienced driver manager told us: "I cannot believe a good lawyer could not put together a phenomenal case for misrepresentation and bad management. But that would get very messy and take a lot of time. So they are in a complete pickle and I'm not sure what they can do."
The relationship between BAR and Button was never quite as it was portrayed.
John Byfield and his partner Russell King had an acrimonious relationship with BAR. There was absolute antagonism between Byfield and Richards. And both Byfield and King disliked the Prodrive management - not so much Nick Fry as Hugh Chambers, with whom they had a complete divergence of opinion on the marketing of Button.
By all accounts Richards and Chambers continually told Byfield and King what a poor job they were doing for Jenson - in terms of managing him, not his career. Chambers believed that the actual proactive direction of Jenson as a person - training him how to do the right thing - just wasn't there. And if that includes teaching him how to read a contract, you've got to side with Chambers...
Almost from day one, you suspect, Essentially Sport wanted Jenson back at Williams. The bonus points saga was grist to the mill. Button's BAR contract paid him $50,000 per point, but when the scoring system changed, Richards didn't see why he should pay another $100,000 for a second place and further payments down to eighth place instead of sixth. It was the sort of thing that should have been resolved amicably and easily, probably over a beer. Richards doesn't strike you as either intransigent or especially unreasonable. The fact that it wasn't sorted tells you that somebody probably didn't want it sorting. It was more ammunition, in other words.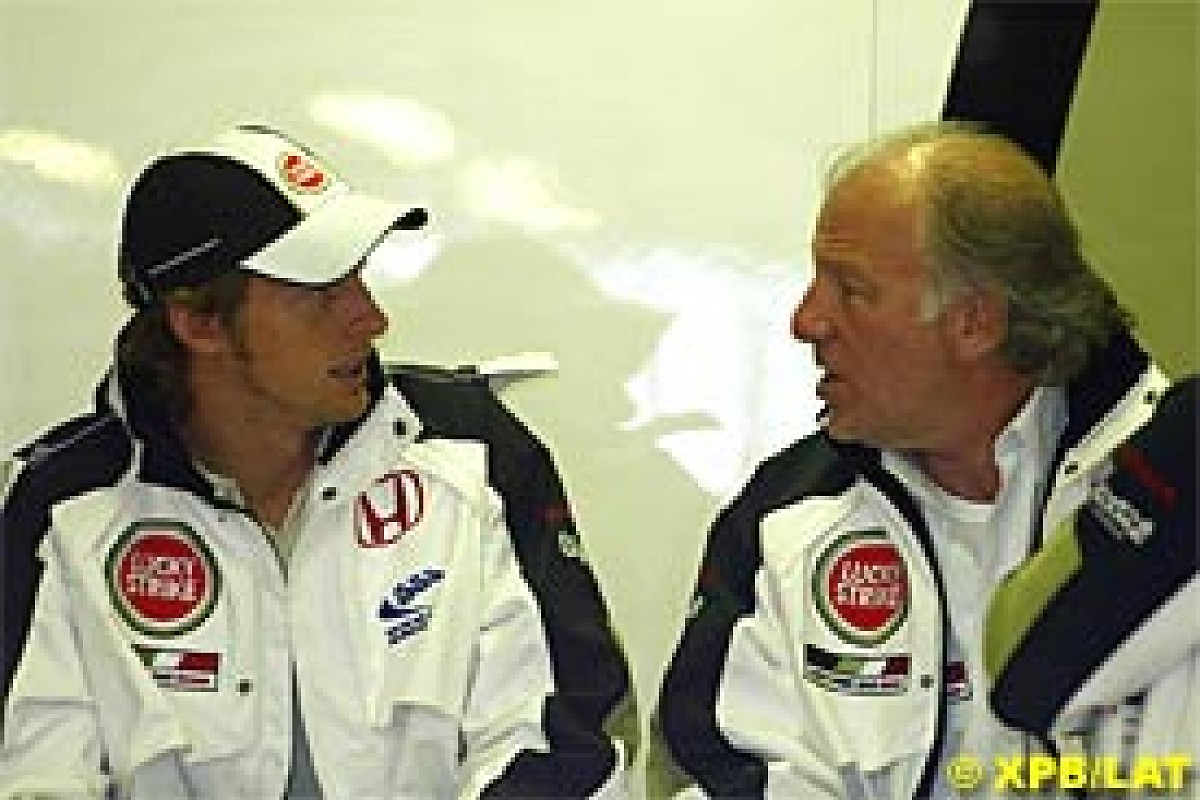 Being rational, you can see why, at any time between 2001 and 2003, a return to Williams would have been manna from heaven for Button. But by mid 2004, an astute manager may have had some concerns. Certainly enough to negotiate a stronger contract than the one Button signed with Williams. Another driver manager told Autosport-Atlas last weekend that with a driver of Button's standing, there is no way that he would have committed him, 18 months ahead, to a team outside the top three in the World Championship without an option to get out.
The real tragedy for Button is that the behind-the-secenes politicking runs a real risk of destroying his career, although he himself has to shoulder some of the responsibility for signing on the dotted line. You can argue that a kid in his early twenties is not worldly-wise, which is why driver managers exist. And undoubtedly there's truth in that. But Button is now approaching 26. Would an Ayrton Senna, a Gerhard Berger, a Nigel Mansell or an Alain Prost put his name at the bottom of a contract that he hadn't read in totality and looked at the implications of every aspect?
Many people seem to think there will be a quick resolution to all this, probably in the form of a negotiation with Williams for BAR to keep Jenson, while Frank gets plenty of money and possibly even a cut-price Anthony Davidson.
Button's management is adamant. They're not for turning. It's too important. Three years in a mid grid car and Jenson will be 29 before he gets out of a Williams, a forgotten man. By then there will be new faces and more fashionable names. Who will remember what Button did in a BAR four years before? Always assuming, of course, that Williams don't produce a much tidier FW28 and Cosworth a super V8 - neither of which is beyond the bounds of possibility. At the moment, though, the word is that Williams have a few problems to resolve.
Goddard would appear to have two courses of action. He can challenge the validity of Button's Williams contract, which will likely take too long, or he can hope that Williams is financially strapped enough to do a deal. But even that is complicated by the fact that Williams is claiming that significant sponsorship is dependant on Button.
You do wonder about that. Teams - especially Williams - have traditionally been loathe to allow sponsors to dictate drivers line-up. Instead, they tend to sell F1 the product and agree to the provision of, say, 'a top line driver' rather than a specific named driver.
But if, as we understand, Mark Webber's contract has a get-out clause based around BMW engines, then Frank might absolutely need Jenson.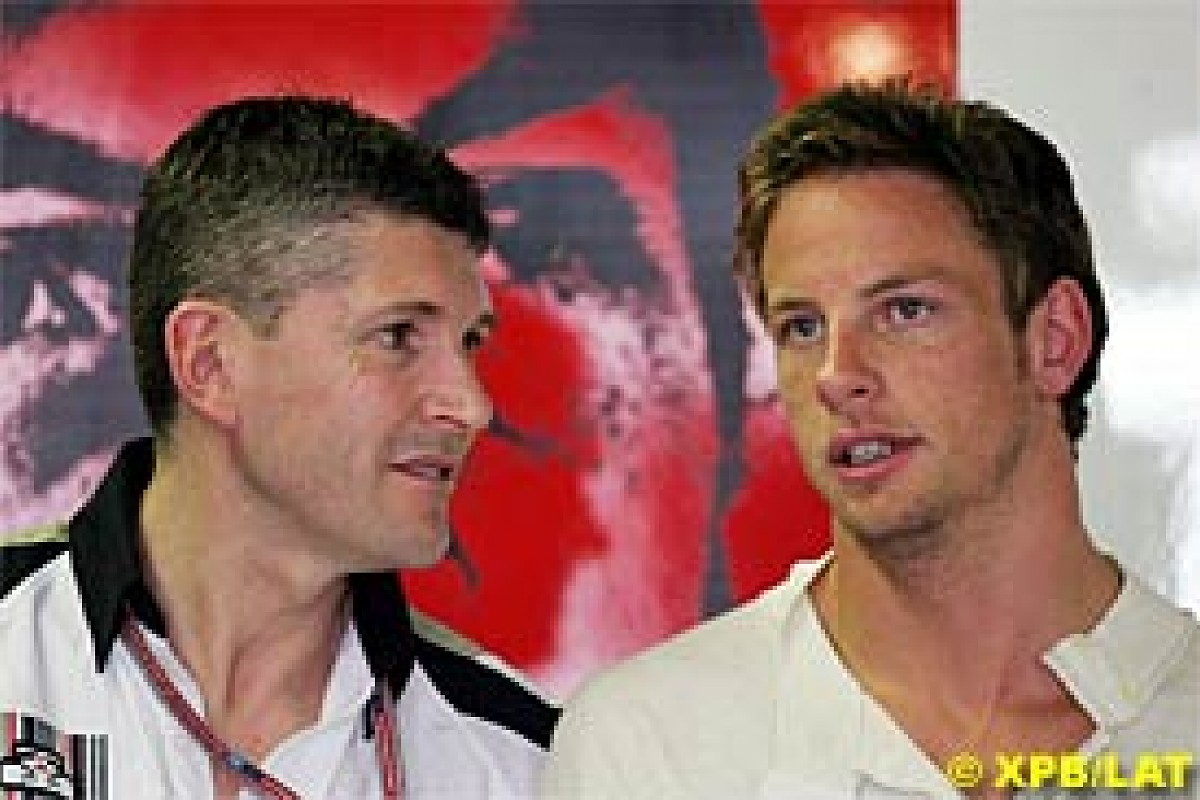 Another experienced driver manager told us: "If they really, really don't want to drive for Williams and they piss Frank off, well then obviously they won't drive for Williams, but it will cost them a lot of money, that's for sure.
"But I'd say that there's a good chance that the Royal Bank of Scotland contract would have Jenson written into it, if I know anything about Howard Moody, the director of communications at RBS...
"I was actually surprised RBS did as big a deal as they did this year. They will have asked questions about being the biggest bank in Britain and having an Australian and a German in the car. They'll probably have been told that Jenson is coming. And if they were, you can bet your bottom dollar that it will either be in the contract, or the fee may alter to reflect Jenson's presence in the team, as Britain's top F1 driver.
"In the wake of BMW's departure there may be one or two other sponsors going out the door, like Hewlett-Packard and Allianz. At which point RBS becomes bloody important. And you can be sure that RBS is saying to Williams, if you haven't got works engines and the car's going to struggle, the only way we're going to get any publicity next year is if we have Jenson in the car. And we need that coverage to sustain the sponsorship. I'm quite sure that when Frank says that sponsorship is depending on it, he's telling the truth.
"That really puts a different perspective on it because RBS must be paying a serious wedge and I bet Frank's been to talk them up. He will be trying to talk them into the team becoming RBS Williams and the only way to do that is to make sure that they have Jenson in the car. So I reckon that if Jenson offers Frank two or three million dollars to get out, Frank will tell him where to go because, actually, the future of his team depends on it.
"Knowing the enormous pressure that the Williams commercial team is under to deliver in the wake of the catastrophe of BMW walking out, I'm sure [marketing director] Jim Wright and [sponsorship manager] Christian Vine - who is a big, big mate of Jenson - will be absolutely desperate to get Jenson in there."
Richard Goddard might be saying that it's too important for Jenson's career and that there's no way he's going to Williams. Frank Williams, however, is likely to be saying that it's too important for his team and there's no way Jenson is not. To Frank, it's Jenson's short-term inconvenience versus the financial stability of Williams. How will it play out? Who knows. But don't expect it to be quick.