You know that winter's dragging a bit when your mate sends an e-mail beginning: "I was having a random trawl through various mementos a little earlier and started poring over old Aintree programmes ..."
Very sad behaviour. It was fellow motor racing hack Simon Arron, and he had made the discovery of Yours Truly in an FF1600 entry from October 3 1981.
We didn't know each other at the time and, as an avid race-goer, he'd diligently put a line through my race number as the only confirmed 'no show.' As all good train-spotters do. The purpose of the mail, circulated more widely than to myself I should add, was, as ever, a good-natured piss take ...
Speculating on the no-show he wanted to know was I, a) incapable of finding the circuit, b) overly optimistic in the estimate of time taken to drive from Geordieland to Liverpool or c) unable to compete because the car had a dodgy engine and had been crashed in testing? (He wrote with a prior knowledge ...).
Ayrton Senna racing Formula Ford 1600 in 1981 © LAT
He pointed out that even an Irishman, by the name of Martin Donnelly, who'd had some water to cross, had managed to turn up for the race. And qualified ninth for the DSoT race, he added, helpfully ...
Quite why, after 20 years of shared foreign travel, Simon thinks himself qualified to cast aspersions on either my navigational or time-keeping skills, I can't possibly imagine ... But, in fact, c) is almost there. I had shunted the car at Cadwell Park the previous weekend.
You've got to laugh at the naivety of it all. I'd hired the Van Diemen with a Danish mate I'd met on a Jim Russell course, who was also a wannabe racing driver and who, mechanically skilled, was prepping it in return for board and lodgings at our two-bedroom bungalow.
There was a camp bed down in my room, the RF79 was in our single garage and Dad's car was relegated to the driveway. I was in licence signature collection mode, entering Bernard Hunter Crane Hire northern FF1600 races, and he was in Dunlop Star of Tomorrow races on the same programme.
The problem for him was that the Bernard Hunter races were before the DSoT ones and he wasn't going to be a star of today, tomorrow or any other day in what was left of the car when I'd finished with it.
Neither of us was rich, we'd done no karting and the basic thinking was that we had to get out there and have a go, see if we were any good, before you could realistically ask anyone to 'sponsor' you.
The psychology of the whole business has always interested me and, as I've said before, I was interested to hear Pat Symonds say in an interview last year that he is surprised that more sophisticated mind management is not an intrinsic part of F1, where the multi-million pound efforts of hundreds of people distill down to the on-the-day performance of two men.
When you are as deeply into something as I was into motor racing, when you've sat with a plate on your knee, opposite-locking and heel/toeing your way around Monte Carlo from the age of eight, it's easy to believe that's what you were put on earth to do. Of course you're going to be fast.
But then all your instincts tell you otherwise. Okay, you might be a reasonable tennis or squash player, but you weren't the first time you stepped on a court. You had to learn. And so what makes you think you are going to jump into a Formula Ford, having broken traction a few times on a trading estate, and be the next Jim Clark?
When you don't have much money you've got to try and be fast PDQ but then you think a little about the nature of what you are doing. Going out for the first time at Croft, for instance, a well-meaning experienced local guy came over and said, 'take it easy, son, there's a lot of sleepers around here and it's an easy place to junk yourself.'
Gregor Schlierenzauer© Reuters
I'd always wondered how you learned to be a 90m ski jumper. This felt a little similar. And normally, it's human instinct to want to be 'normal,' just like everyone else. So why do you think you are going to be special, just because you want to be? Because of the desire, the depth of the obsession, of course.
Autosport GP editor Mark Hughes was born just down the road from me and went to Jim Russell around the same time although, again, we didn't know each other.
He was equally convinced that race driving was his raison d'etre. Which is why, in a Jim Russell lapping session, the very first step on the very first rung, he was perplexed and not a little put out to be working hard to hang onto the bloke in front. Turns out it was Stefan Bellof! Which is a bit like being disappointed at being three-all, deuce, with Roger Federer.
What's realistic? How long do you keep trying? How much do you sacrifice? Four years on I was involved in a first corner incident with the same Martin Donnelly at Oulton Park. He had started from the front row of the Racing Displays FF2000 race and I was at the first corner armed with a camera, taking pictures for Autosport.
Martin and a Canadian, Bertrand Fabi, were fighting out the championship and if Donnelly failed to finish, Fabi was champion. I focused on the turn-in point and waited as the field tore down into Old Hall. I pressed the shutter just as, through the lens, I saw a puff of tyre smoke as the pair touched and speared towards the sleepers I was standing atop.
I kept my finger on the trigger for a nano-second, then turned and ran like hell. Straight into a chap called Phil Rainford, shooting for Motoring News, best buddy of the aforementioned Mr Arron, and now fleeing purposefully in the opposite direction. Our shunt was almost as sizeable as Donnelly/Fabi.
The two Reynards thumped into the bank about three feet away and shed assorted pieces of bodywork. Donnelly, furious, climbed out and stalked across to Fabi's car. Bertrand, badly winded, was still slumped forwards. Martin though better of it and trudged off towards the pits.
A few months later, in the off-season, I went for dinner with Fabi at the Post House, near Heathrow. He'd just flown back in from Canada and couldn't wait for the forthcoming F3 season. As FF2000 champ he'd landed a drive with West Surrey Racing, without question the top F3 outfit of the time, and we headed down to Dick Bennetts' Ashford workshop to have a chat with Dickie and take a few pictures.
Fabi was engaging company and was interested that I'd briefly had a go myself. As I was still just 24, he asked why I hadn't done more. Shortage of money and talent, I said. You have to believe you're the best and the evidence suggested otherwise.
"No you don't," he said. "Without the money to test, you're going to struggle, sure, but you don't have to think you're the best. You just have to want to be the best. Graham Hill hadn't started when he was 24."
Fabi was a thinker and had a knowledge of the sport's history. He admitted that when he started racing in Canada he wasn't sure how far he could go. He was delighted that he was competitive and could win races. Europe, people told him, was where it was at, a whole different ball game.
At first he found it uncompromising, really physical compared to North America, but, by season's end, as Donnelly would attest, he had learned.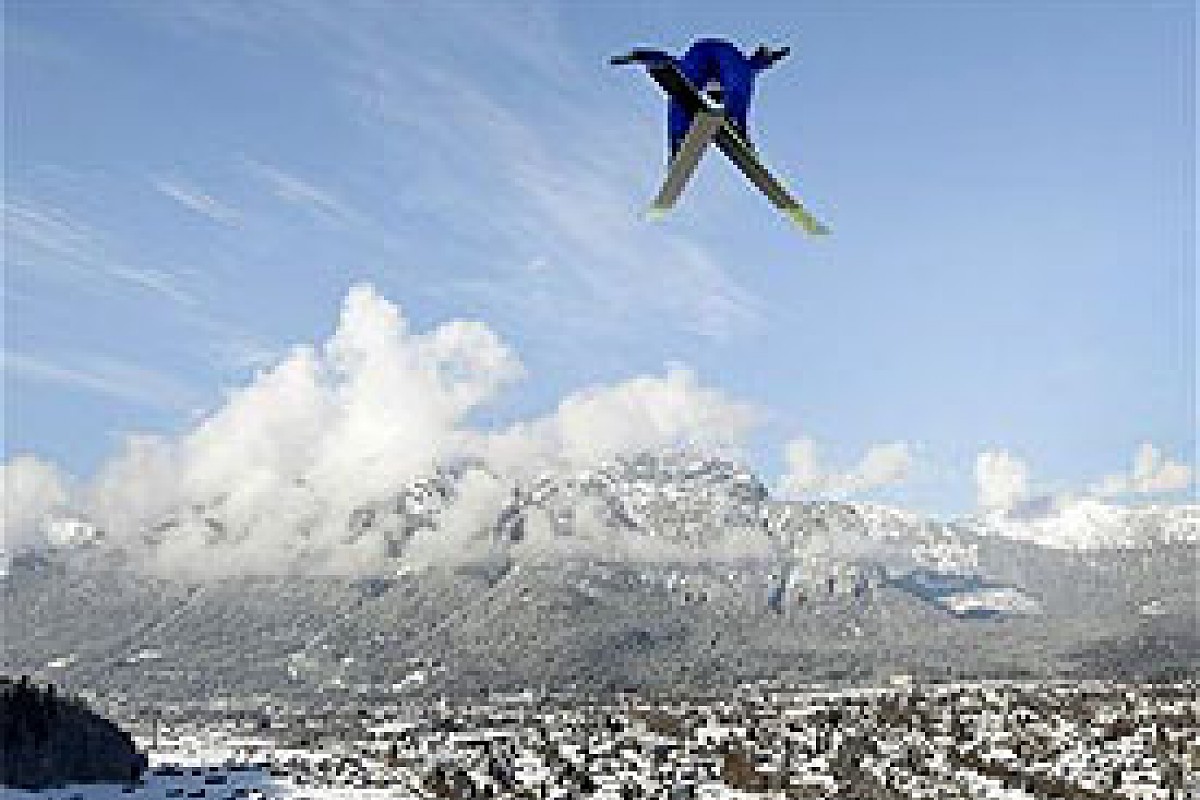 A 1980s Ralt Formula 3 car © LAT
He was a hugely competitive individual and, test or race, he wanted to be quickest. Quite demanding too, he had swapped teams mid season. He admitted that he was absolutely thrilled to find that he could hack it in Europe and his focus was now clear - F3, F3000 and F1. The ladder, 20 years ago, was more clearly defined.
Fabi was due to run at Goodwood in a WSR Ralt the following week and I remember telling him not to worry about the stopwatch too much, because Reynard might be a tad underweight trying to make some 11th hour sales!
I stopped short of telling him to watch his step because Goodwood was a quick old place, like the well-meaning chap at Croft warned me on my first run. You feel a bit of a pillock talking to racing drivers like that, especially ones that have just won championships.
I only forgot about that once, which was while trying to reconcile the look of determination on Perry McCarthy's face as he prepared to try to qualify an Andrea Moda with dodgy steering at Spa. It matters, but not that much ...
Four days later the phone rang in the Autosport office. On a bitterly cold day, Fabi, second quickest to Dave Scott's Reynard and looking a bit ragged, had gone off in fifth gear and hit an earth bank. He died shortly afterwards.
Sorting out my office last week, I came across the pictures we'd shot at the WSR workshop that Saturday night. The poignancy of that conversation came flooding back.
If ever I've met a driver with an honest, rational approach married to strong self-belief it was Bert Fabi. Not so egotistical as to banish self-doubt, yet strongly driven. So few drivers actually speak about their inner thoughts that you wonder whether they feel that to do so is an inner weakness.
Today, it's perhaps even more pertinent. Whereas the professional ladder used to be FF1600 - F3 - F2 (F3000) - F1, today there are so many different series that drivers may often not encounter each other until they arrive in F1, which they seem to do ever-younger.
Would the Fernando Alonso/McLaren relationship have benefited from a strong sports psychologist? When you consider that they weren't speaking, you can hardly conclude otherwise.
A top driver told me not so long ago that there is good hand-holding support lower down but that when he reached F1, for him, it was much less forthcoming. They tend to think you know more, are more reticent about being instructional and left him more to his own devices. Still relatively inexperienced, he admitted he struggled a little.
All things considered, I think Symonds has a strong point.