Paul Versus the Volcano

---
By Timothy Collings, England
Autosport-Atlas Contributing Writer
Formula One was shaken to its core during the Australian Grand Prix weekend, with Minardi boss Paul Stoddart being involved first in a war of words and later in a legal battle with the FIA. Harsh words, and even serious threats were heard in what turned out to be an embarrassing blunder for the glamour sport. Timothy Collings, author of the popular book "The Piranha Club", analyses the political scandal that made the headlines all over the world during the weekend

Allow me, if I may, to borrow a line from Melbourne's daily broadsheet newspaper, The Age, which last Saturday managed to focus perfectly on the main event at the Australian Grand Prix and raise a few wry smiles.
"It's not all screaming Formula One machines at Albert Park," wrote Alan Attwood. "There's a range of support events: go-karts, Formula Three cars, cars with celebrity drivers and V8 utes... But the most entertaining event is not even on the official programme: Paul Stoddart versus the Rest of the World."
And so, he was. Rarely can a major sports event - and there is no doubt that this four-day carnival is a major global sports event, given the crowds (118,200 on Sunday afternoon), the television audience and the sheer scale of media interest - have been so easily hijacked by a side-issue; but a side-issue of unknown significance, laced as it was with accusations of chicanery, self-aggrandisement, opportunism, political manipulation and all kinds of other machiavellian motives.
Sure, major scandals and controversies have overshadowed Formula One Grand Prix weekends before, but rarely can they have done so in quite this fashion. Giancarlo Fisichella, who drove eight Grands Prix for Minardi in his debut season when they were famed for their pasta, espresso and purism, must have upset someone to score his victories only when other issues fill the air: first in Brazil two years ago when he was awarded the win by appeal five days after a chaotic race and now, despite a supreme job, when he won in the shadow of one of the sport's biggest political blunders.
So, was the off-track chaos actually as simple as that - David vs Goliath? A protest at the rule-changes and the costs? Or was the impending public launch of a new Stoddart-owned national airline OzJet in Australia anything to do with it? Or the slow, creaking splitting sounds that threaten the ageing edifice that is Bernie Ecclestone's empire and show as the teams, bar Ferrari, manoeuvre themselves in readiness for life post-2007? Was Stoddart himself being used as a voluntary pawn in the bigger game, a game in which the teams wanted to test the resolve and mettle of Max Mosley and the FIA as a governing body?
Not since those ancient pre-internet days of the FISA-FOCA war, when Ecclestone and Mosley were the chief poachers and plotters, working on the teams' side of the fence, has there been such a period of intense politicking in this swollen sports business. Paul Stoddart versus the Rest of the World was, therefore, merely symbolic of it all, one battle in a broader war being fought on a grander scale as the old grandees of "The Piranha Club" closed ranks behind him to support a strike against the establishment that might test its strength and establish where it would move next if a civil court procedure was used to overcome sporting regulatory difficulties.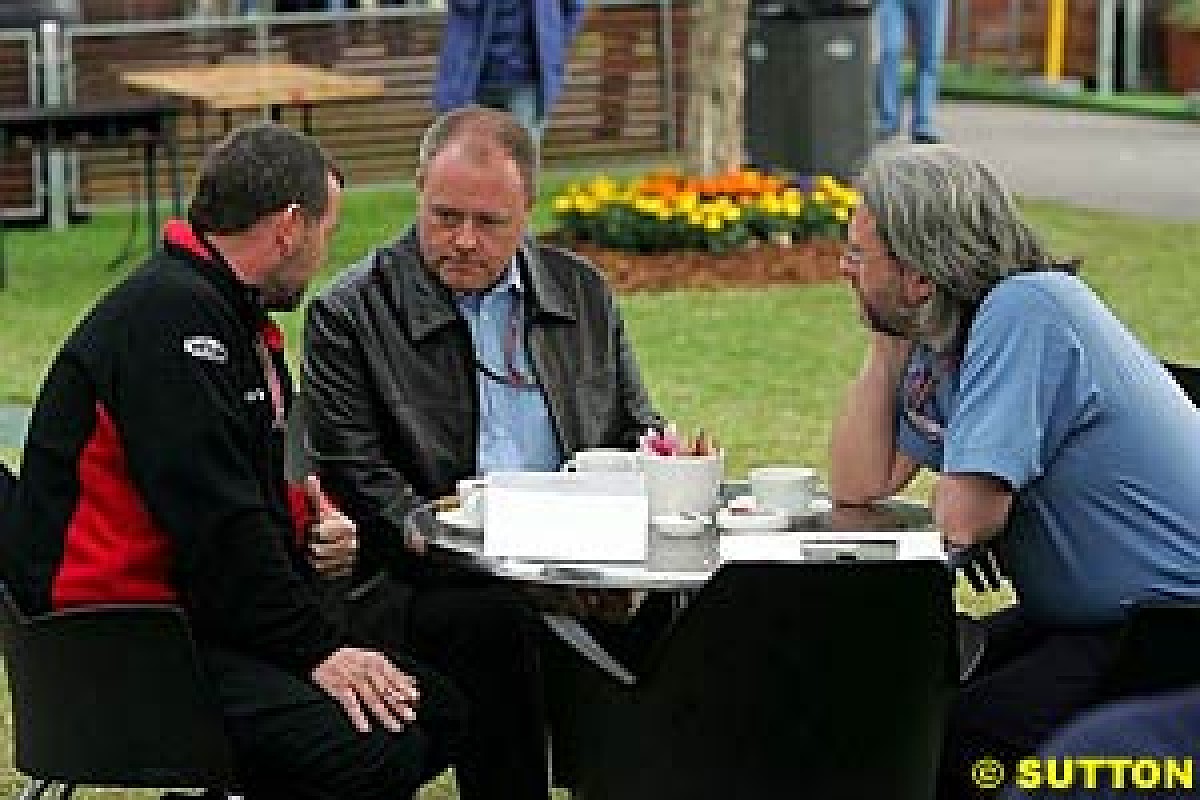 In effect, Stoddart's protest to the Supreme Court of Victoria was an attempt to enable the teams to re-write the rulebook; and it was no surprise, therefore, that Mosley and his governing body descended on him so rapidly.
It would be unkind, in the extreme, to connect Stoddart with Andy Warhol's 15 Minutes of Fame. He has after all proved to be a past master at gathering news headlines and airtime over the last few years, let alone weeks; but this, perhaps, was the weekend when he slipped inexorably out of the sports pages and into the nasty swamps of hard news coverage, when he meddled where he may wish he had not. It was also, to the consternation of purists everywhere, the weekend of the small, but much-loved, Minardi team's 20th anniversary as a Formula One team. And how Gian Carlo Minardi must have wept as his once-respected racing reputation was dragged again into another mire by the man who, effectively, bought him out and took control.
It was also a landmark birthday weekend for the Australian GP itself, and Ron Walker, the president of the organisation, ensured that the 10th running of the now-sprawling event was marked by even greater and more bizarre hype and ballyhoo than ever before. This, most regrettably, included much self-inflicted damage resulting, after prolonged problems in fighting red tape, in the departure of the Australian Grand Prix's chief media officer and spokesman Geoff Harris.
Tales of frustration and duplicity in relation to tickets to the Grand Prix ball, hassles in dealing with Mark Webber's use of the Sydney Harbour Bridge as a test track for Williams, and the impending arrival of Bo Derek were put forward as the reason for Harris's abrupt departure on the eve of the Grand Prix, an action that resulted in his leaderless team being left with a massive workload and little time to do it.
That Walker, escorting guests around the paddock and pit areas, including the main media building, should chance upon meeting Harris again, face to face, when he entered the Minardi pits on Sunday morning, was a delectable morsel of irony in this weekend of black humour.
"What the hell is he doing here?" Walker was reported to have said to an aide. The under-pressure Walker, as tall as Ecclestone is diminutive, but believed to be just as shrewd and determined, later held a news conference to try and soothe the local media's fears about the future of the race and then, soon afterwards, departed for the airport to fly overnight to London for meetings with Queen Elizabeth and the F1 tsar. As head of Melbourne's Commonwealth Games organisation, he wished to invite her majesty to Victoria; as boss of the Australian GP, he needed to repair damage done to relations with the man at Princes Gate.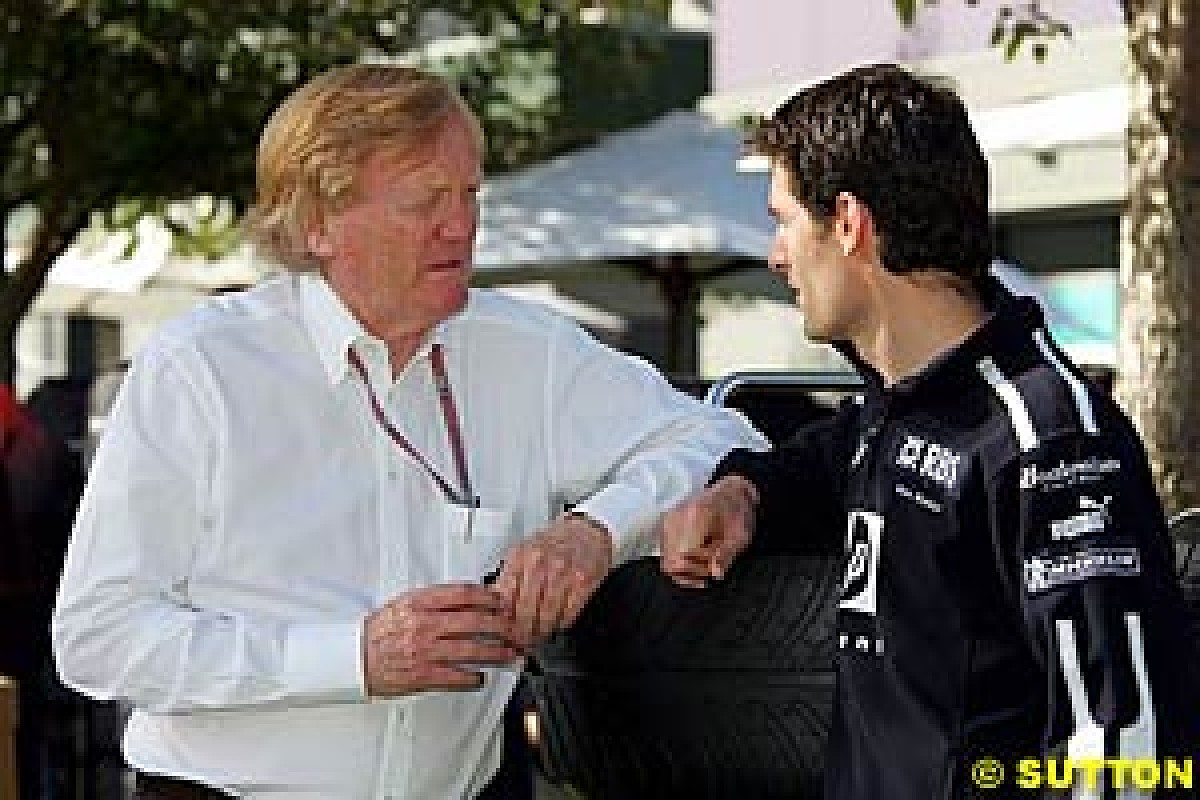 Ecclestone, irritated by Stoddart's feisty attitude, his neglect of his team, his self-centred view of the world and damage caused to Formula One, had made his feelings clear only 48 hours earlier when, during an almost surreal series of exchanges, he told him that he should consider packing up and leaving. "Paul is exploiting the enormous worldwide popularity of the sport just as a new season is about to begin," said Ecclestone. "He's been a bit of a nuisance since day one, but we have protected him down the line. Regretfully, there is no place in Formula One for somebody like Paul. If you cannot sustain running a team, then you should get out which is what Eddie Jordan did. Perhaps that is what Paul should do now. He has given a cheap impression of a billion-dollar championship."
Knowing where the dollars are made in this business, Stoddart was quick to talk to Ecclestone himself during Friday's long night in the Minardi garage where the real victims of this farce, the team, were asked to fit the bodywork that would ensure their cars complied with the 2005 regulations. Stoddart having decided after a telephone conversation with Mosley that he would withdraw his court action and so prevent the mad scenes that would have followed if teams, their lawyers and race officials were rushing to the Supreme Court midway through Saturday afternoon.
Beneath it all, of course, lay a classic personality clash between Stoddart, the self-made hard-talking Aussie millionaire, and Mosley, the smooth-talking lawyer from a distinguished background; at least as the Australian perceived it. Stoddart's attack in response to the FIA's statement issued on Saturday, in which the FIA, aka Mosley, said that "if Australian laws and procedures do indeed allow a judge to act in this way, it will be for the World Motor Sport Council to decide if a World Championship motor sport event of any kind can ever again be held in Australia" was classic literature of this collector's genre. In it, Stoddart, using fractured grammar, accused the FIA of dealing in fiction.
"Having read this document, it is factually incorrect, and although I felt the matter in question was concluded this morning, I now feel compelled to respond to the comments made with truth rather than fiction," he wrote. The rest accused the FIA of untruths, particularly in handling the allegations of threats made to cancel the Australian Grand Prix. Soon afterwards, as the 'war of words' escalated, Stoddart was calling for Mosley's resignation and even suggesting they should both stand down and depart for the sake of the sport. There were not many protests in Albert Park.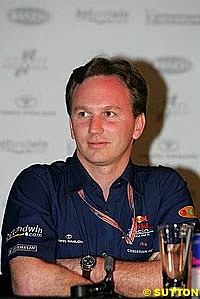 The teams, vexed probably by Stoddart's habit of losing self-discipline, had shown signs of a lack of uniformity in the days leading up to the race. If he was being used as a Trojan Horse, those who had supported that move last autumn were no longer part of a group with the same unanimous opinion. The Piranha Club had, after all, lost Eddie Jordan and the stump remains of whoever was running Jaguar over the winter; old signatures were invalid until they reached that Victorian judge on Friday afternoon. Indeed, the new boys were keen to distance themselves from the old regime albeit that they had some genuine sympathy for the embattled Stoddart.
"I am happy to state that I am delighted that the stewards have taken it on," said Christian Horner of Red Bull, nee Jaguar, when it was announced that the stewards had barred Minardi from running on Friday in cars that did not conform to the regulations. "As far as I am concerned, the FIA are the regulators of Formula One and I don't see why the teams should be involved in saying whether someone should break the rules or not."
Colin Kolles of Jordan agreed. "Basically I have the same opinion," he said, then added a telling comment. "I think that Jordan was in a worse situation than Minardi in December and January. We managed to bring the cars confirming to the 2005 regulations and so I think it should be possible for Minardi."
Nick Fry, of BAR, reflecting the feelings from more seasoned members of the club, said he thought it "was good that the teams eventually all stuck together and tried to be supportive of Paul" but then added that "at the end of the day, the referee is the referee and the sport does need to have an independent referee and I think they made a brave decision." In other words, this time, Stoddart had gone too far. He should have recognised it. His decision to go to court was a serious error of judgement and it was one blunder too many.
No wonder Ron Walker was changing his tune by the end of the Grand Prix weekend and suggesting that Stoddart should, perhaps, concentrate his resources and his ambitions, on his airline business. "Mr Stoddart is a great Australian and he's a close friend of mine and I admire what he's done in his life," said Walker, in public. "But if he had his time over again, I think perhaps it wouldn't have happened."