Marc Marquez would still win races in MotoGP if he ever decided to leave Honda, says five-time champion Mick Doohan.
Marquez racked up his fifth MotoGP title this year with three rounds to spare and sealed the 'triple crown' of riders', constructors' and teams' prizes for Honda and its works team.
The reigning champion is contracted to the manufacturer until the end of 2020 but speculation over his future has already begun.
Marquez has suggested he has no reason to leave Honda as long as it continues to provide a race-winning bike, but it has been reported that Ducati made tentative contact about a potential move in 2021.
Like Marquez, Doohan's five titles in what was then the 500cc category came on Honda bikes and believes a move away from Honda would not hamper his prospects.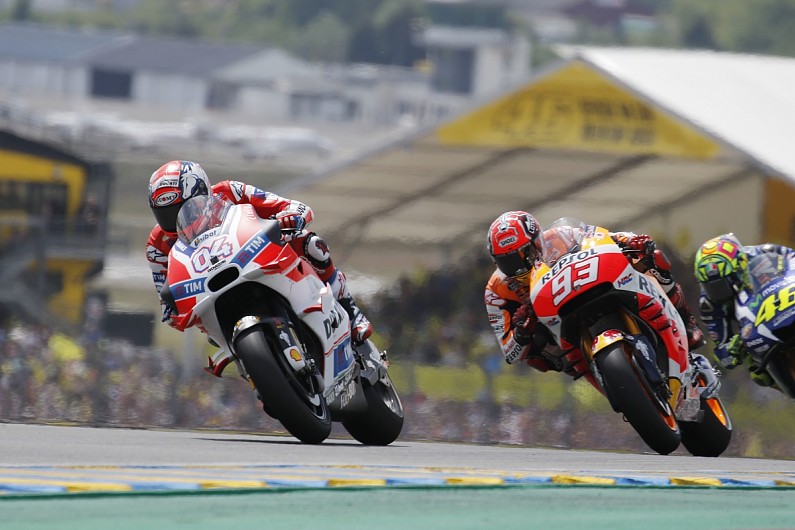 "In my era I think there were about seven Hondas on the grid, but the winner was always the same," said Doohan in a joint-interview with Autosport and MotoGP.com.
"A rider like Marc is always going to make the difference.
"Fortunately in motorcycle racing the rider still has that ability [to make a difference], that influence.
"We've seen that in the past, when riders decided to change manufacturers. Some of them managed to keep being strong and some of them didn't.
"I think if Marc decides to change to a different manufacturer, he could still win.
"We saw that with [Valentino] Rossi, with [Eddie Lawson. A fast rider is a fast rider."
But Doohan adds that Marquez does not need to prove anything by moving elsewhere.
"That is silly," said Doohan. "If that theory is coming from his rivals, it is because they already know how strong he is.
"There haven't been so many dominating riders like him.
"Some of his rivals did it [changed bikes] but weren't able to squeeze 100% of the bike they rode, while he can combine all his talent with the Honda's potential."