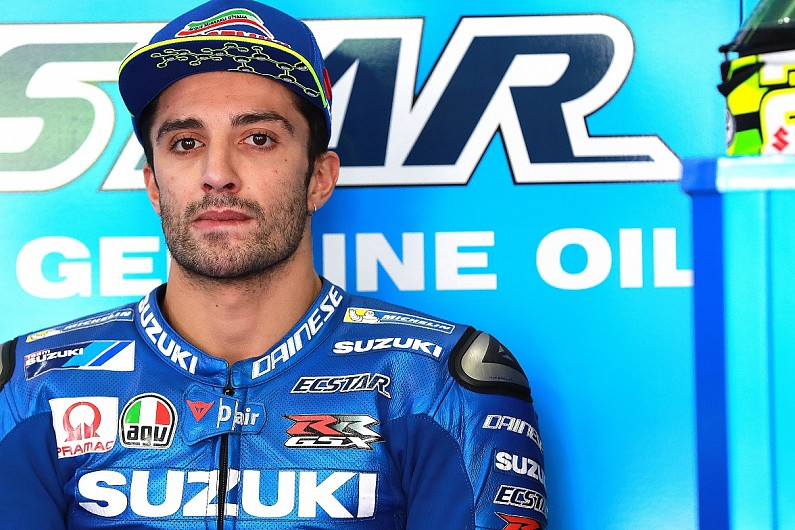 Suzuki should prioritise finding a replacement for Andrea Iannone for the 2019 MotoGP season, says grand prix motorcycling legend Kevin Schwantz.
After four seasons with Ducati Iannone switched to Suzuki for the 2017 campaign, but endured difficulties with the GSX-RR and criticism he was not trying hard enough.
There was speculation Iannone could be replaced by World Superbike champion Jonathan Rea before his form improved in the final part of the season, with three top-six finishes in the final four races.
Despite the late turnaround, and the likelihood of Suzuki being stronger in 2018, 1993 500cc champion Schwantz believes Suzuki needs to look beyond Iannone for its lead rider for 2019.
"As a lead rider in the team you have to give 100% all the time," Schwantz told Autosport.
"At 95% every bike on the grid is wonderful to ride. It's that last 5% you have to get out of it.
"That's the difference between a great bike and a bike that can't finish in the top 10.
"With the experience Iannone has, and he has won a grand prix with Ducati, he has to be the rider the factory follows the direction of, especially in the first season.
"Maybe this year Rins can give a little bit more input, because he has some experience under his belt, but last year it was all on Iannone's shoulders and he did not play that role at all.
"They've got him and Rins again for this year, but I think they should be absolutely looking for another rider [for 2019]."
Schwantz emphasised Iannone's failure to take advantage of Honda's slow start to the year, and Yamaha's fall from competitiveness in the second half of the campaign.
The American also called the Barcelona race in which Iannone finished 16th and just one place clear of substitute rider Sylvain Guintoli "absolutely unacceptable".
"It's so frustrating," he said. "Yamaha started great and then had big issues.
"Honda didn't start so great and Suzuki should have picked up those pieces, when the other guys struggled.
"In Barcelona he was passed by Guintoli, who was a replacement rider, and the next few laps Iannone found half a second.
"He passes Guintoli back, pulls away and then slows down again.
"That type of performance is absolutely unacceptable.
"The effort has to be 110% all the time."