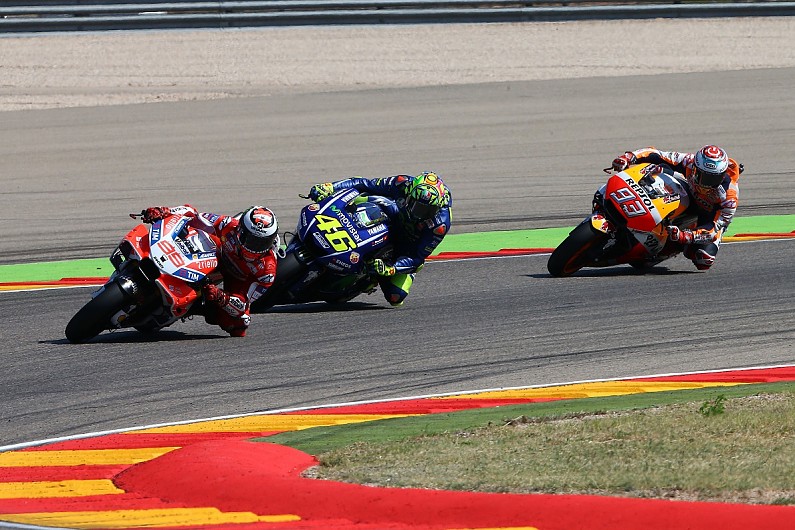 Jorge Lorenzo says he can take more risks in the last four MotoGP races of the season in pursuit of a breakthrough Ducati win because he has "nothing to lose".
Lorenzo's best result during his first year with Ducati has been third place, having stood on the podium at Jerez and Aragon.
The three-time champion has won a race in season of his MotoGP career so far but says he is not "obsessed" with banking a victory in 2017 and accepts that "maybe the chances of not winning this year are higher than winning".
Lorenzo is only seventh in the MotoGP points, 102 points behind his title-contending team-mate Andrea Dovizioso and 118 behind championship leader Marc Marquez.
"I enjoy it [riding with Ducati] more and more, but nothing guarantees that I will achieve my first victory this year," said Lorenzo.
"The last four races are not like the pre-season, because in winter there is still less pressure, but we can still risk a little more because if we fall, nothing happens.
"I have nothing to lose. That allows me to run with less pressure."
Lorenzo has qualified in the top six in all five races since the summer break, having managed that just three times in the opening nine grands prix.
"We've been improving a lot faster since Brno [the first race after the break] and we have progressed a lot," said Lorenzo.
"What has changed is a combination of things. I've been with this team for nine months, we took a step forward in Brno and now I know what the bike needs in order to go fast.
"Now it is easier to get in the fight than at the beginning of the year.
"My goal is not just the title, but to make the Ducati the best bike on the grid."