Last week, double MotoGP world champion and Ducati test rider Casey Stoner revealed that the marque doesn't "use his feedback or data", adding to speculation that the Australian will not be renewing his deal at Bologna past 2018.
This is the second time Stoner has felt undervalued by Ducati in his career, and, coming just months after it announced Jorge Lorenzo's departure right when he came into stunning form, it once again highlights a serious issue Ducati has displayed time and time again.
Over the years, Ducati has handled numerous delicate situations poorly, and paid dearly for it. Signing Stoner in 2007 resulted in shock domination for the Italian outfit, with 10 wins leading to its first - and to date - only riders' world championship. But title tilts became harder as Stoner's tenure wore on, and it became clear that he was the only rider who could coax any sort of meaningful pace from the troubled Desmosedici.
A low development rate owing to a lack of funds relative to the Honda and Yamaha meant Stoner's task become that much more of an uphill struggle.
In 2009, an undiagnosed lactose intolerance began to severely hinder Stoner in races, and he was eventually forced to miss three events mid-season to understand his ailment and begin recovery. It was during this period Stoner's alienation by Ducati began.
"The news of me heading back to Australia [for more tests and rest, skipping the Brno, Indianapolis and Misano races] didn't go down well and I got an email from Claudio Domenicali, who was CEO of Ducati Corse, basically saying, 'I hope you don't expect to get paid for this'," Stoner wrote in his 2013 autobiography Pushing the Limits.
"It was extremely disappointing not to have the support of my employers during one of the most difficult times of my life. But I knew that if I didn't get to the root of my problem then I was facing the end of my career, it was as simple as that."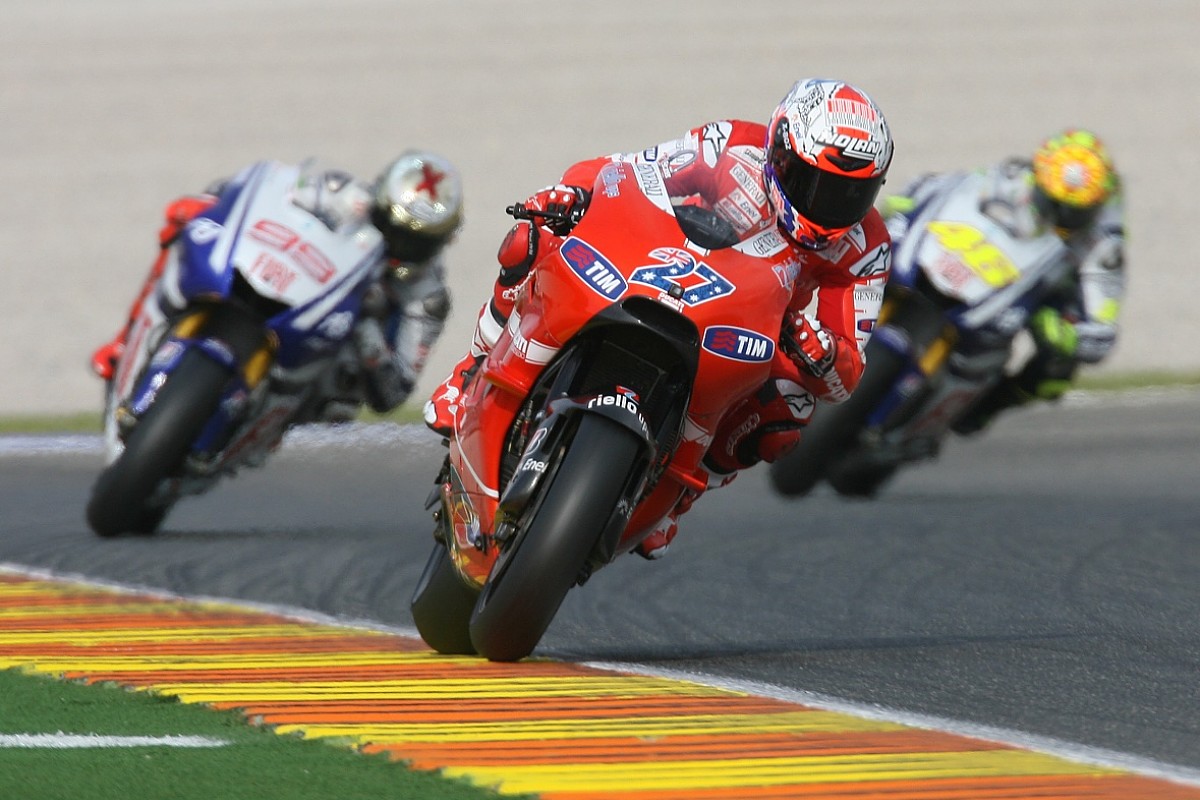 During Stoner's absence, Lorenzo was offered a deal reported to have been worth more than Ducati's unwell incumbent. When Ducati refused to put its hand in its pocket and show Stoner how truly valued he was, he walked, and wound up dominating the 2011 campaign on a Honda while Ducati tallied up just two podium finishes in a dismal year.
Stoner's departure heralded a barren period for Ducati, which did not register another pole position until the 2014 Japanese Grand Prix, while a win would elude it until the '16 Austrian race.
The 2011 and '12 campaigns were Ducati's lowest ebb during its time in MotoGP. Valentino Rossi's arrival yielded none of the success his reputation - and his vast pay cheque - promised, though this was not because of a lack of trying from Rossi's side. With crew chief Jeremy Burgess and his team fighting Rossi's corner, there was hope that Ducati's beast could be transformed. After all, a 16-race winless streak was ended at Yamaha in the opening round of 2004 when Burgess worked his magic on the M1.
"To believe in Jorge Lorenzo when the results are not good and to believe that what I said that I needed was true, was the tough part [for Ducati]" Jorge Lorenzo
But Ducati's refusal to alter the working practices in its race department meant no such glory would come. Rossi and co duly scurried back to Yamaha for 2013.
The Rossi years did at least force some positive change at Ducati. The arrival of Gigi Dall'Igna as general manager at the tail end of a bleak 2013 meant working practices were changed after all.
Instead of working harder, Dall'Igna made his team work smarter. The results began to take shape. From no podiums in 2013, three came in '14 and eight in '15, before two wins in '16 gave way to six in '17 and a sustained title charge by Andrea Dovizioso through to the end of the season.
Ducati came under a great deal of flak for retaining Dovizioso over the fast-but-unpredictable Andrea Iannone for 2017. And now the same is happening again with its decision to drop Lorenzo for next year.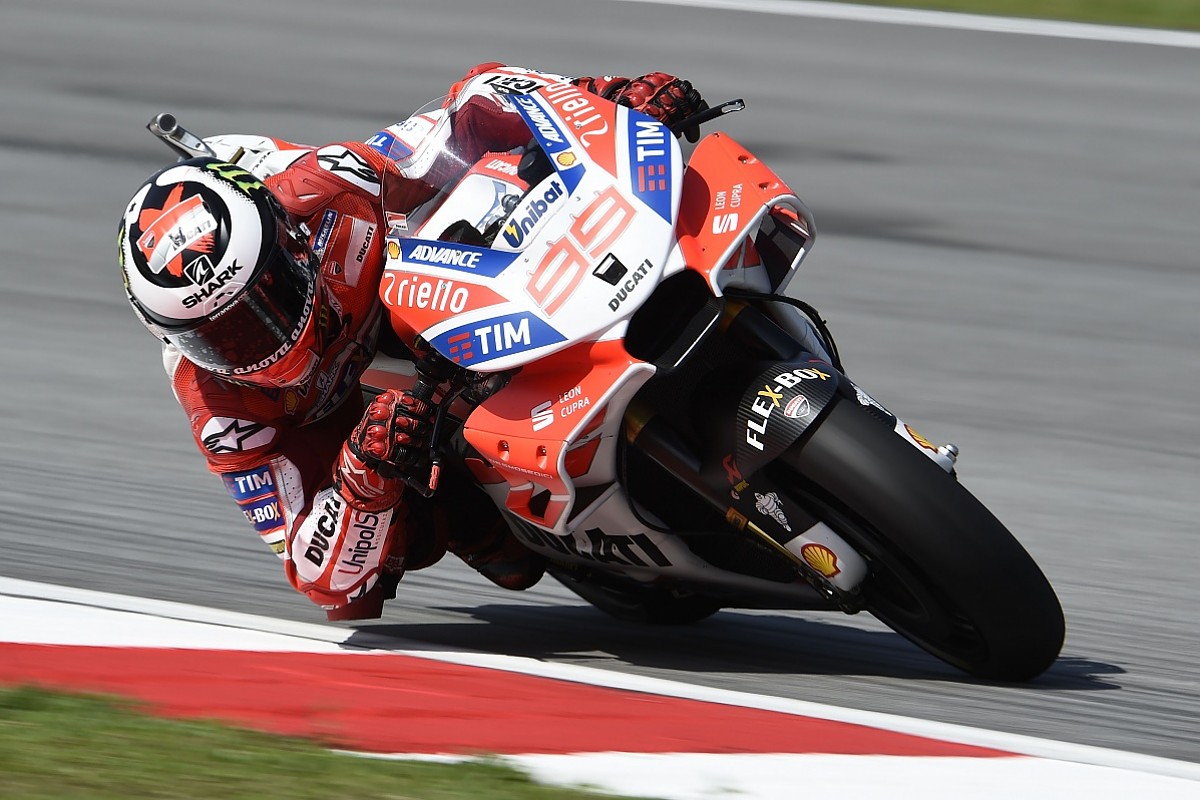 Lorenzo's debut Ducati season last year was a nightmare. Three podiums and seventh in the standings was not why the triple world champion was signed. His struggles continued into the early part of this year, but Lorenzo was adamant he knew a way out.
His main issue was physical endurance. The Desmosedici is a far more beastly bike to muscle around a race track for 45 minutes than the Yamaha ever was, and with the bike working against his natural riding style, fatigue would regularly hinder his race charges.
A modification to the ergonomics of the fuel tank was a change Lorenzo had pined for after the pre-season tests, but Ducati was reluctant to make it. Dovizioso was quick on the GP18, his comments regularly including references to how it was a definite improvement over its predecessor.
The fact Dovizioso emerged as Ducati's spearhead last year when it had signed Lorenzo for a considerably larger sum to do just that will undoubtedly have taken some credibility away from Lorenzo's claims.
But eventually Ducati relented, and Lorenzo debuted the new fuel tank modification at Mugello. The results were immediate: he won that race - six seconds clear of Dovizioso - and was four seconds ahead of Marc Marquez at the next round at Barcelona.
"Before, this [was] the tough part, to believe in Jorge Lorenzo when the results are not good and to believe that what I said that I needed was true," he explained after his Mugello triumph.
"Not so many people believe that, but I don't make excuses. People say I make excuses, but I say the truth. When I make a mistake, I say I make a mistake - you can see that in the interviews.
"When I say something, it's true, and I demonstrated that again. When Ducati finally gave me this modification on the bike, I could [win] with my mettle - a lot of people said it was impossible to win with my mettle with the Ducati. [But] I win with this mettle. I never lie, and I hope from now on people believe in my words more."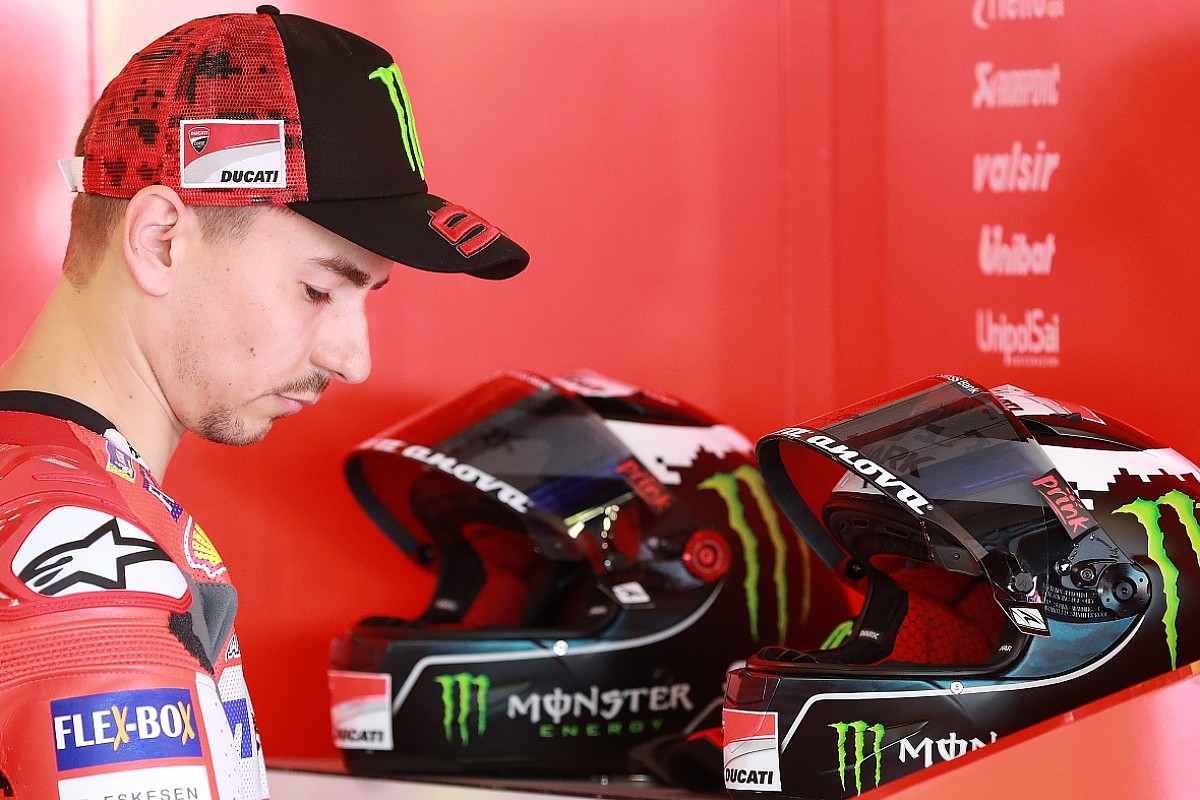 But Ducati had already made its decision for 2019 two weeks prior, after the Le Mans race. Lorenzo was now an outgoing Ducati rider - he had signed to Honda, just like Stoner eight years ago. Lorenzo took in another win in Austria, out-duelling Marquez and convincingly beating Dovizioso.
Marquez is currently clear in the standings, with 67 points on nearest challenger Dovizioso and 91 clear of Lorenzo. Based on post-Le Mans form, however, Ducati has surely squandered an opportunity for Lorenzo to be in the 2018 title hunt by not making the changes he requested at the start of the year.
The Ducati is now almost certainly MotoGP's best bike, but Marquez remains the series' best rider. Dovizioso proved in 2017 that it was possible to usurp the Honda man, and Lorenzo's upturn in form would have given Ducati its greatest twin-prong attack in its entire grand prix history had it just listened to him in the winter. Arguably, Ducati's inability to learn from its past mistakes has meant Honda will now form perhaps the greatest line-up in its history when he comes onboard alongside Marquez.
Ducati must begin to alter its ways - listen to the feedback of its riders. If not, it will be doomed to repeat history
But Ducati is adamant, while sad at his departure, that switching out Lorenzo for current Pramac rider Danilo Petrucci for 2019 was the correct decision.
"Everything has its time - I do not think there was anything wrong," CEO Domenicali told Gazetta dello Sport. "We all had some information in hand, both we and Jorge, and everyone made their decisions. From a sporting point of view it is a pity, but we are very happy with the future structure. We think that Dovi has great potential and that Petrucci will be able to help ensure that Dovi has so many points at the end of the year."
Ducati still has future greats in its midst. Jack Miller has proven to be immensely strong on the year-old GP17 this season, and will undoubtedly become a vital asset to the marque with machine parity to the factory team next year in Pramac colours.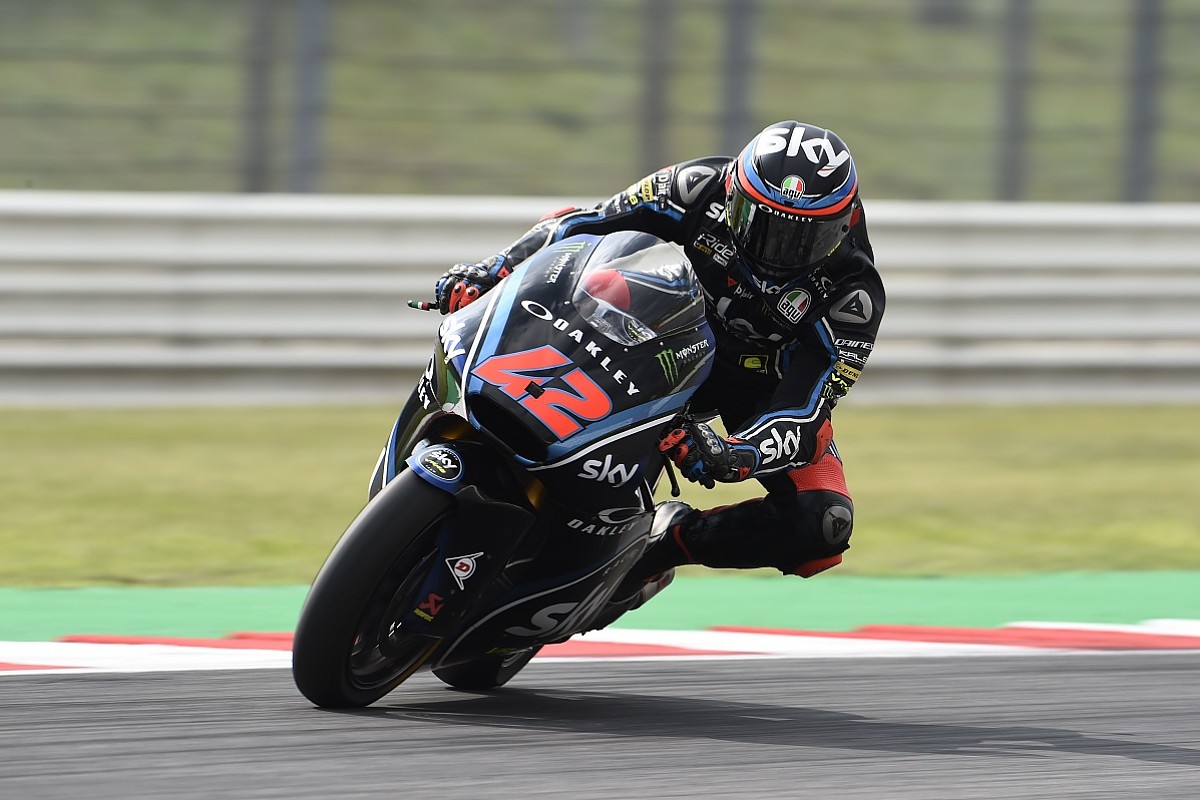 Alongside him will be probably MotoGP's hottest property. A protege of Rossi's, current Moto2 points leader Francesco Bagnaia represents a bright future for Ducati, while also allowing it to make amends for failing to tame its former young hotshot Iannone.
Whether Lorenzo adapts to the Honda or not next year is impossible to tell right now. But Marquez is certain to be strong regardless, and Ducati will have to solely rely on Dovizioso to lead its assault against the sure-to-be five-time champion.
But whatever happens, it will have to wonder what could have been with Lorenzo as part of its fold.
Ducati must begin to alter its ways. Listen to the feedback of its riders, make sure test rider Michele Pirro - arguably its greatest behind-the-scenes asset - does not suffer the same fate as Stoner, and mould Bagnaia into the future Ducati great he is destined to be.
If not, it will be doomed to repeat history once more.