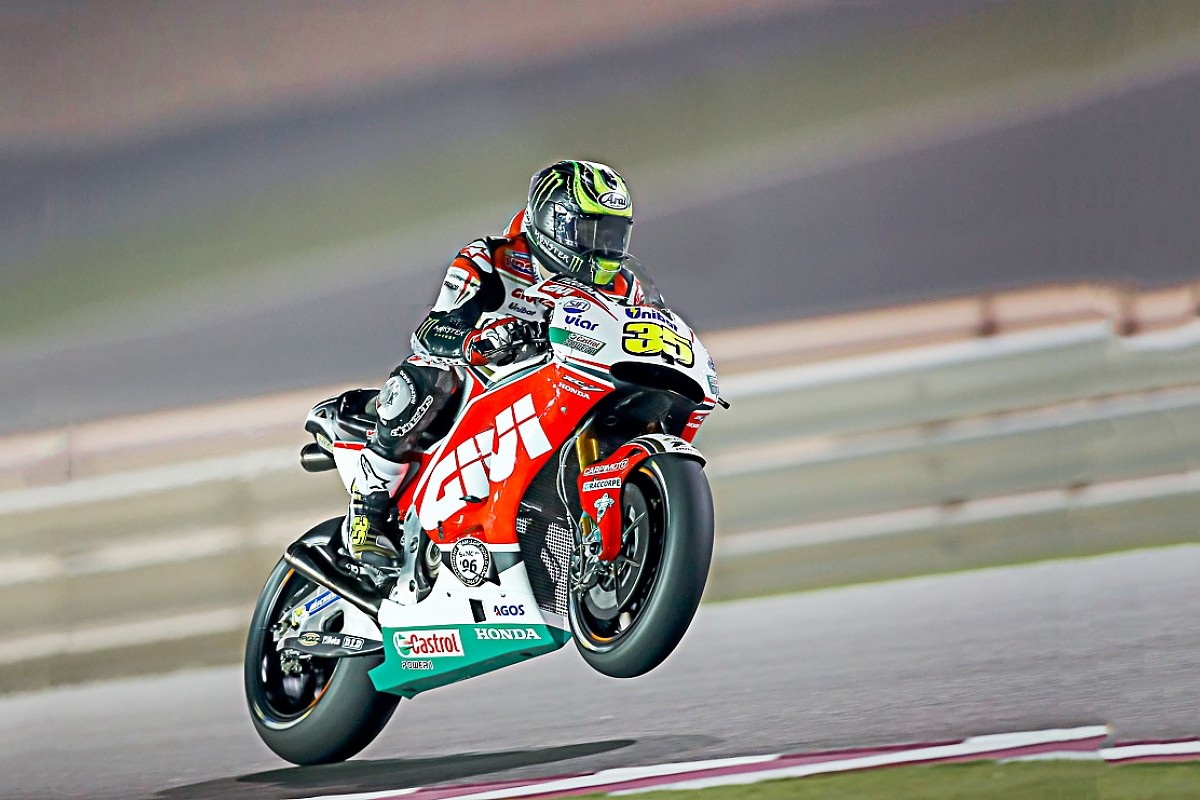 It's been a surreal week since I won my first MotoGP race at Brno. I was expecting my first win to come a few times before it finally did, but in the end I don't really care when it came - it's now come.
We have definitely been close before. I felt that the Sachsenring in 2013 was a missed opportunity because I didn't pass Valentino Rossi early enough in that race to move into second and start chasing Marc Marquez. When I did that, I was catching Marquez a lot, but ran out of laps and fell two seconds short.
Even at the Sachsenring this year, I made a mess of the bike-change call as it dried but so did many other riders and I still finished second. So I'm glad to have finally done it, and really pleased for my team boss Lucio Cecchinello. Lucio has worked so hard for it over the years, including in MotoGP since 2006, so to give him his first win was great.
We made the perfect call at Brno and I was just cruising around in those conditions. But even then, I only felt like I had the race won when I was going up the hill to Turn 13 on the last lap.
If you moved from the dry to the wet patches, it was quite difficult to manage, and with four laps to go I nearly crashed at Turn 10. I went in too deep and had to stand on the rear brake to make sure I didn't end up on my head. So it was only going up that last hill, I thought that even if I made a mistake I could probably still go through pitlane and make it!
But we didn't need that, and crossing the finish line was a sensational moment, the best emotion of my racing career. My wife Lucy told me that our new daughter Willow slept through the whole race at home.
I received a lot of great messages after the race, and it was amazing also to end what had been a long run between wins for British riders - to be mentioned in the same sentence as Barry Sheene on that front is an honour.
And it's actually perfect timing heading into the British Grand Prix at Silverstone this weekend.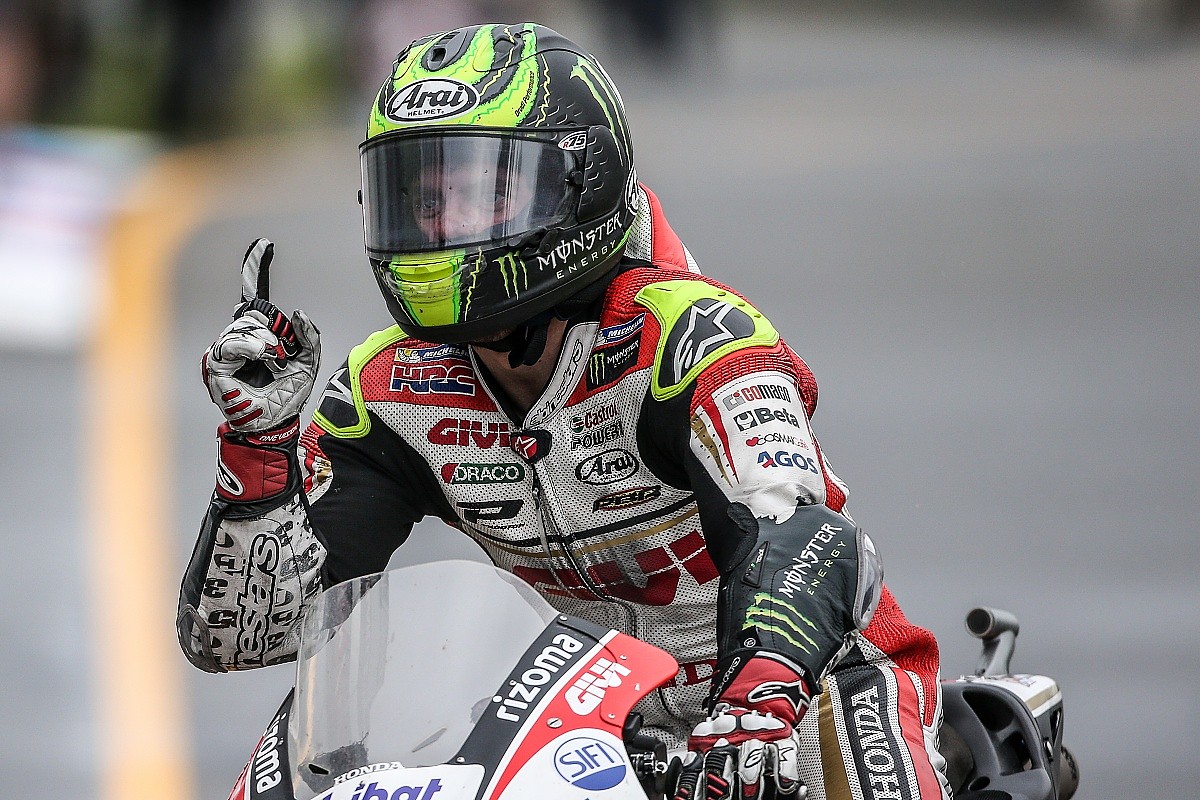 It's always a special GP. As riders we always say we don't take it as anything different but in the end you have to because it's your home grand prix. You're a lot busier than normal, you have a lot more people to see. But do you try any harder? I don't think so.
If you're in a battle where you've got a chance to gain a place and it means giving it to someone on the last lap, then you're going to try maybe that little bit harder, but in general you are pushing just as hard as usual.
Even though my dad raced, I didn't start riding until a relatively late age. Mallory Park was my local track when I was younger, and with Donington and Silverstone as well, everything was within an hour. Even Oulton Park was only an hour-and-15 minutes away.
I enjoyed growing up in the Midlands, I had a good childhood there and when I started racing it was really perfect.
My first visit to Silverstone was probably when I first went to watch a World Superbike Championship race. It was funny because it was me, Tom Sykes and Craig Jones. We had this academy, the ACU Academy for young British riders, and myself and Tom were cleaning the wheels for Colin Edwards.
That was our job for the weekend and it was hammering down with rain the whole time, so we were permanently just cleaning wheels. I would have been maybe 15 or 16, and I didn't race the track until a little bit after that.
Since then, I've had some fantastic results at Silverstone, just not in the grand prix. I won the British Supersport Championship there in 2006 and I won the double in World Superbikes in 2010. I felt quite good that Superbike weekend and it's quite funny because the lap times were not too dissimilar to what we can do now in MotoGP, give or take when we start to push or whatever. That was a great weekend.
I didn't win a British Superbike race there, I think I was leading and Leon Camier won. But I've had some great races there and some great success and enjoyed it. Just in MotoGP it hasn't swung my way yet.
I've actually had a complete mixed bag. I missed my first home grand prix in 2011 due to injury and I felt in 2012 (pictured) when I broke my ankle, if I had just started a bit quicker - even though I was coming from the back of the grid - we could have been in contention for a podium. I just started to get up to speed way too late and we finished sixth.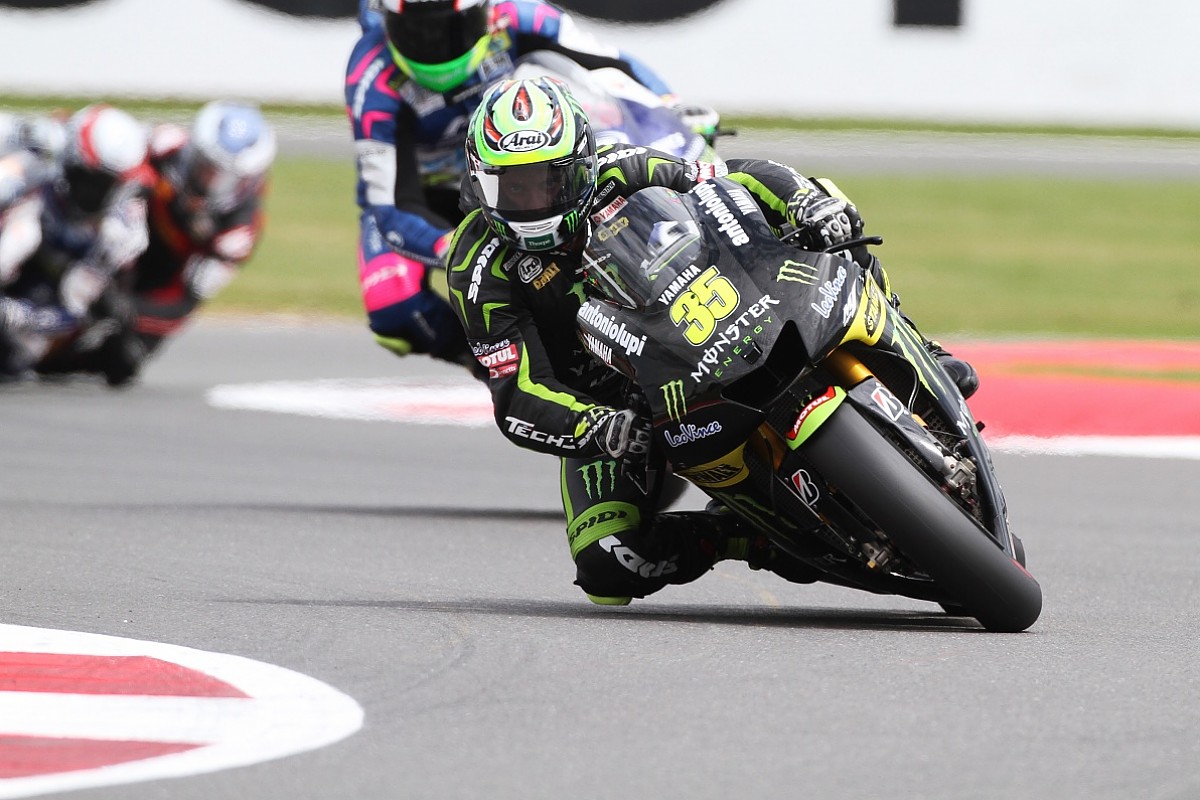 Then in 2013, I qualified on the front row but I had some massive crashes that weekend and I ended up finishing seventh. It was a disappointing race, but I'd been in the hospital so many times that weekend that it just wasn't happening in the race. It was as simple as that.
Then obviously with the Ducati I cruised around, there was nothing I could do, I had some problems with the race weekend, it didn't gel particularly. And last year I still believe we would have won, but I didn't, it wasn't to be.
I felt I was competitive in the wet and the dry, and in the rain I started to make some good moves, I came from ninth to fourth. I felt quite comfortable until that point when Jack Miller and I made a bit of contact but it's life. These things happen, you get over it and we'll go back this week and try to give 100% again.
As a track to ride around, I don't know why, but I don't like it particularly. The last corners are the best bit, and the changes to the layout have made for more passing opportunities. But I don't think I'm the only guy to say that it's not a very good track, especially when you come from somewhere like Brno.
It's just the track is not very good for us - for Formula 1 it's fantastic, I like it for Formula 1, but I don't like it for a motorbike and that's just the way it is. But they do a really good job of putting on a spectacle for the race weekend.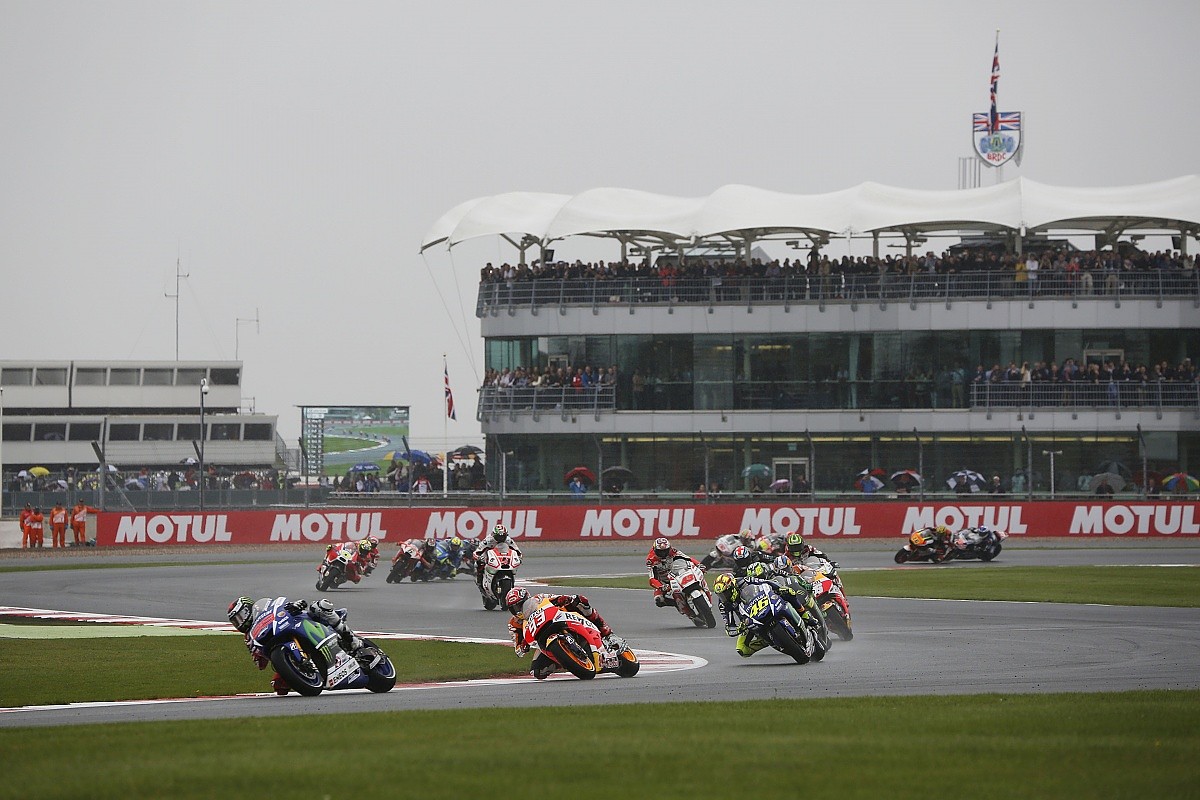 Inside the garage, you have to set your bike up for fast corners. There's first gear, 40km/h corners and then there's some fifth gear corners, but I think you're better off setting it up for the fast corners and the changes of direction, which is how I work on a Honda. The Yamaha around there was spectacular.
But in general it's about setting your bike up for these fast changes of direction, and making sure you can get a run onto the straights. On the back straight, you can gain a tenth out of the chicane, and you can gain three tenths on the straight if you can get out of it well.
We know it's just a really tough year with regards to our bike. Me, Marc and Dani Pedrosa are riding better than last year but we're nowhere near as competitive because for one reason or another, we're struggling with our bike and our manufacturer at the moment.
Last year the bike was competitive at Silverstone, and I think it's a little bit better for our bike than somewhere like Brno as in the faster stuff we seem to be more competitive. A lot of the corners are already rolling, so the acceleration issues we are facing are not so bad. And there aren't many places at Silverstone where you are wheelie-ing.
Hopefully we can be more competitive again, especially with Honda working hard to understand some more about the bike and about the riders and the setting.
From here we have seven races left, so there's only so much that we can do to improve, and I think it's going to be a struggle at a lot of race weekends. But it doesn't stop us giving 100% and it doesn't stop us knowing that we are fast and competitive because we are, it's just that people have better packages at the moment.
If you are heading along to Silverstone this weekend, I would say go and watch from the last two corners if you can, Luffield and Woodcote, on the MotoGP track. They are pretty special to watch from, it's the best passing opportunity and the atmosphere is great as well.
Obviously I'm biased because I had a great reception there when I won in World Superbikes (pictured below). But I promise you in the last lap of the World Superbike race I could hear the crowd through the complex. I'm not lying when I say this, and people often ask 'do you hear the crowd?' or 'can you hear me shouting?' - but you never can.
And it was the same on the last lap of the 2012 grand prix, when I broke my ankle and came from the back of the grid. I have never heard anything like those moments at another circuit.