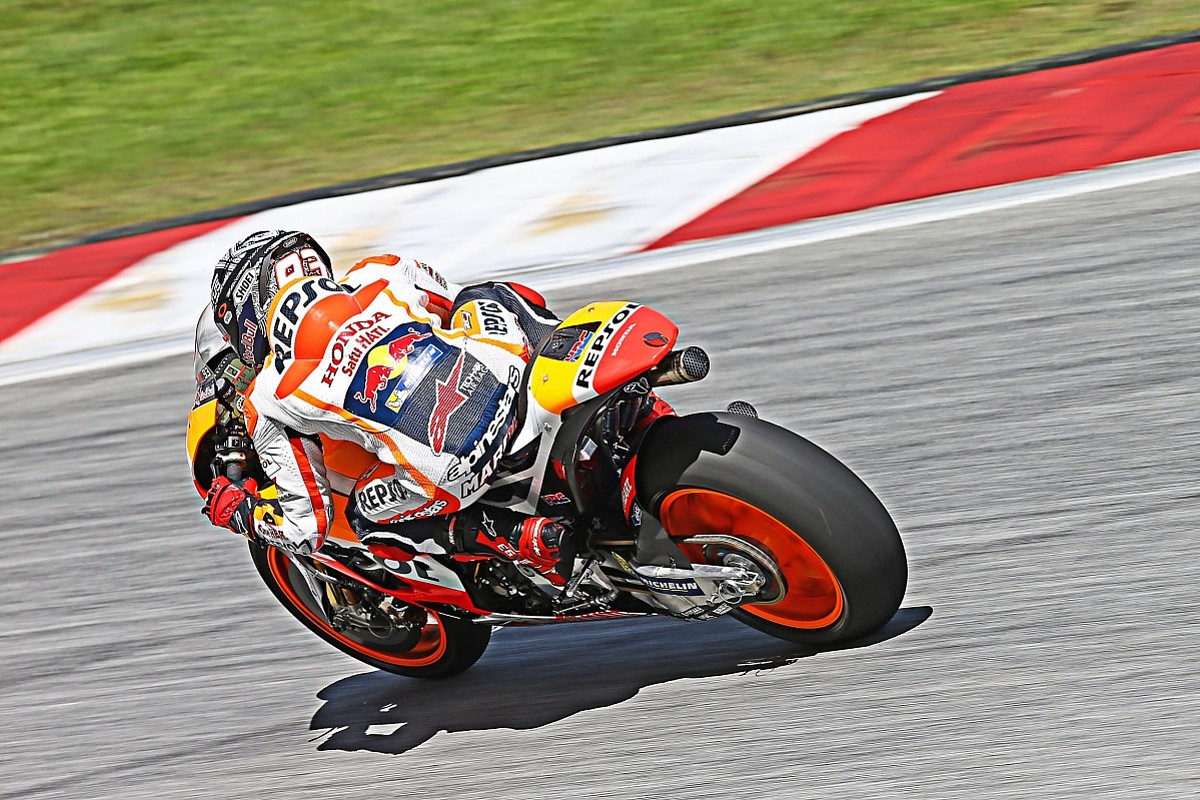 To come back from MotoGP's summer break leading the championship by 48 points is something I could never have imagined. We had a difficult winter, but we have been working really hard all year with Honda and every time we go on track the bike is getting better and better.
Comparing the first race in Qatar to the Sachsenring, we are working with more or less the same base package, but we have made some small modifications to the set-up. What we have really improved is the electronics, trying to adjust everything to suit the new control system with our set-up, to improve the exit of the corners, which is where we are losing time at the moment.
We are still missing a little bit within the electronics, so a lot of the management is coming through the throttle. But then you are sometimes working against the controls and everything, and it differs corner to corner and circuit to circuit.
As we continue to improve the electronics, Honda is working hard and bringing some new items to test and hopefully keep on improving the bike, too. At the Sachsenring I tried a chassis that is a modification of what we tried in the test at Barcelona, with a small change in another part of the chassis.
The Sachsenring was another crazy race. In the first part I chose the wrong front tyre, I was going to use the soft wet-weather front, but then when I saw that my team-mate Dani Pedrosa, and Valentino Rossi and Jorge Lorenzo were using the extra-soft and I decided to change to that at the last moment.
For my riding style it was not the correct tyre, so I was struggling a lot with the front end of the bike, which is why I made a big mistake at Turn 8 and went wide - I got to the gravel and I had a quick motocross run, back to full gas and up the hill!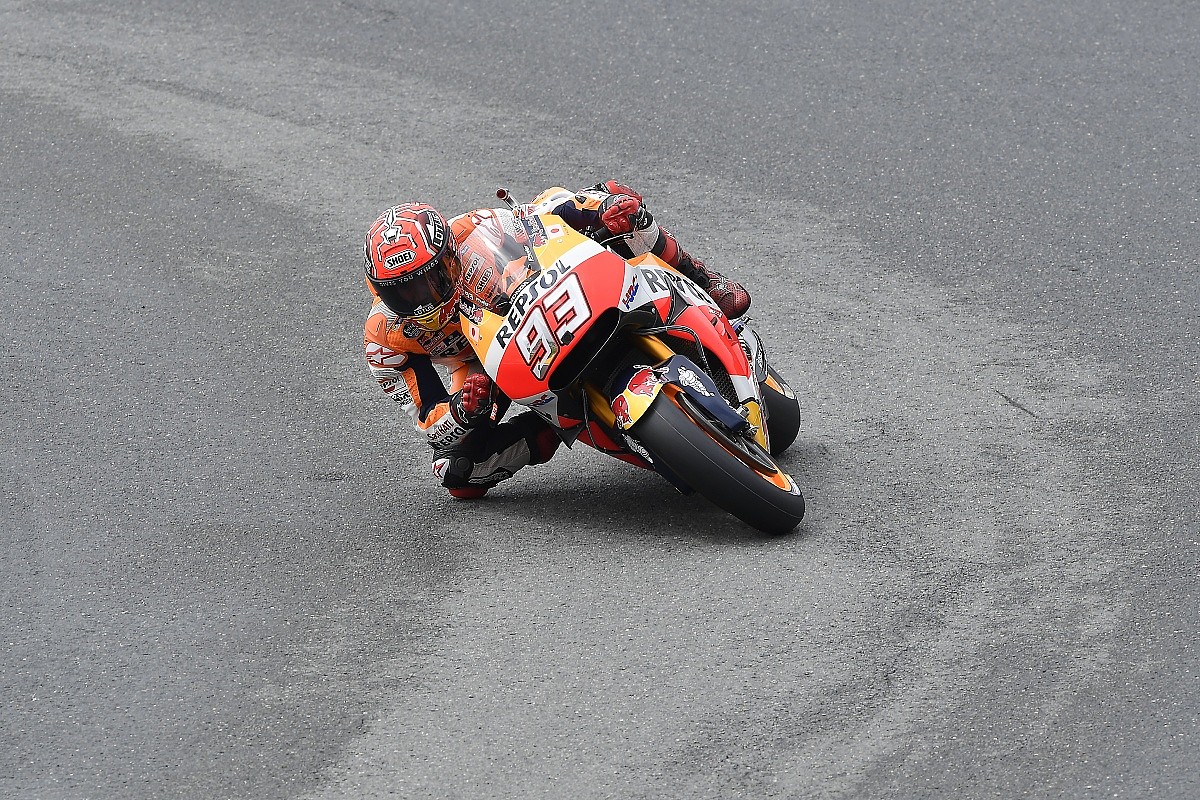 I could see that the track was getting drier and drier, and I started to think about when would be the best time to change bikes, which is always a question mark. In the end I took the risk and changed quite early because I had lost so much time to the leaders.
In our Honda garage we always say that this year's new intermediate tyre doesn't exist. We go from the wet tyres straight to the dry, and that worked out be the correct answer in Germany. When I changed over, two or three corners of the track were still completely wet so I had to be very careful there, but in the rest of the lap I could push like normal.
It was a big risk because the dry line was very tight, but I got through the first three laps, and then started to lap faster than the guys on wet tyres. Still, I didn't really know my real position. But on one lap I saw 'P4' on my pit board, and the next time it was 'P1 +20 seconds'. That was a very good thing to see.
At Assen, I knew that Rossi had crashed and Lorenzo was down the order, but at the Sachsenring I didn't know their positions. I knew initially that Valentino was ahead of me, and my plan was to try to lose not many points to him, because I know he is fast in rain conditions.
But I saw he was edging away from me. I tried to control the gap, then when I went off I lost completely the reference point. So from then I was just doing my race. I knew that Lorenzo was behind me but I didn't know where - when you have a flag to flag you understand nothing, you are just riding.
So in terms of the championship, these last two races have been really good for me. In tricky conditions, they were races when you could lose a lot of points, but I was able to bank a lot of points, with second behind Jack Miller at Assen and then winning at the Sachsenring.
And even finishing second at Barcelona. Maybe there and Assen were not my best races, but our main opponents made a few mistakes and lost many points, so we could build a small advantage. Maybe in this part of the season I haven't been the fastest rider, but I was the most consistent, which is very important and completely the opposite to last year. So I'm very happy about that.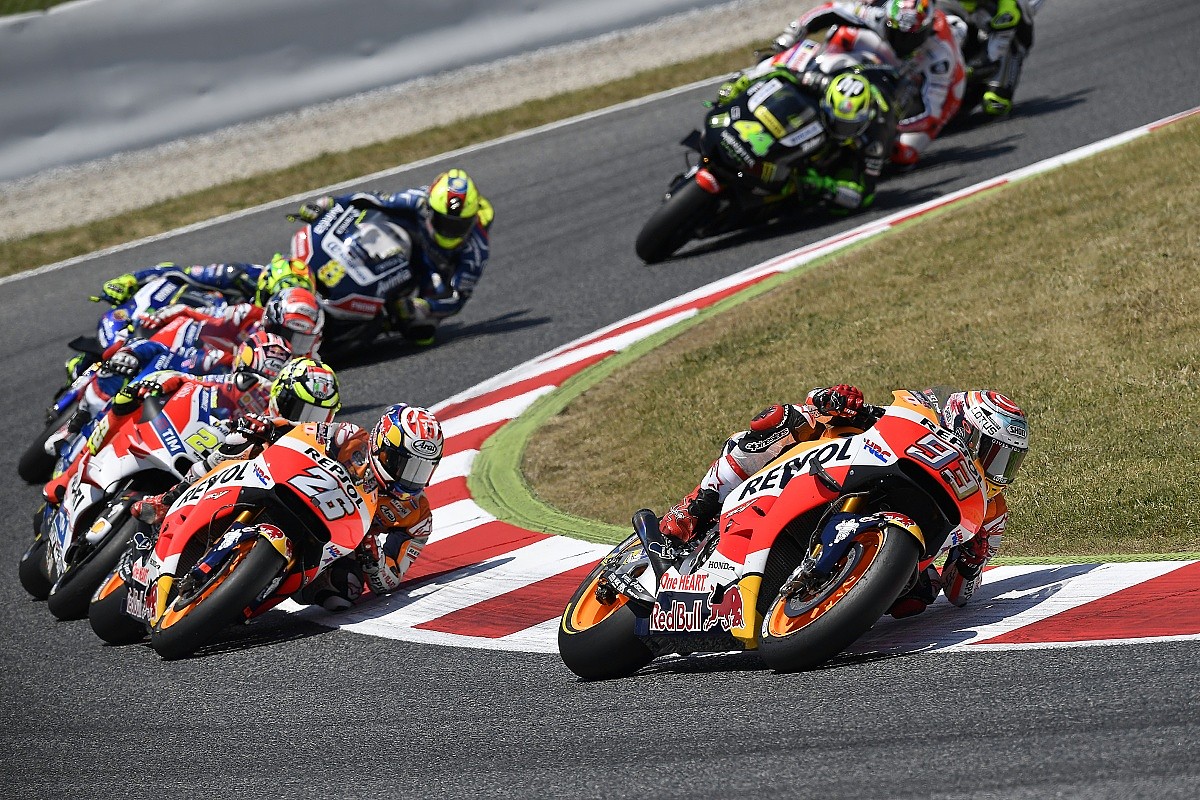 When you are on the bike it's difficult to think about being those sorts of things. But when you are at home and you have time over winter, it's much better to analyse your season and what you could have done better.
You must listen to the people around you, and the people around me at Honda give me good advice, which I am trying to follow this year. Sometimes when you are on the track you take the risk, like at Mugello when I was fighting Jorge. But even if you win the championship two times it's better to listen to the others and try to learn.
With that, I have had a great start to the season, maybe more than my other years in MotoGP. This is the season I am riding more carefully on the bike but at the same time balancing that with being aggressive to be fast. That plus the motivation to win the championship might be making the difference so far.
There are lots of statistics about riders who are leading the championship after certain races going on to win the championship, and of course I would like to follow that trend. When you are leading with this sort of gap, you are confident, but you must be careful not to be too confident.
In 2014 I was leading with a lot of points, more than now by nearly 100, but I crashed two races in a row - Misano and Aragon - and I lost 50 points. So we must take care, because we are just in the middle of the season. What's happened in the first half of the year, the second half can be the opposite.
There will be more races in wet conditions and we must manage those well, for instance. But being 48 points in front is much better than behind, and every race that you can improve your advantage, you see that it's getting better and better for you.
But we can't forget that the second half of the season is long and will be tough, and we have to keep working hard and make sure we are well prepared.
We have the Red Bull Ring first. I was there in June on a Honda road bike and with the new surface it's much smoother now than when I visited the track in 2015. It has some interesting corners, and some of them are not going to be as easy as they look on paper. It would have been nice to test with the MotoGP bike there recently with other teams, but we know the track and some other Honda riders were there to give us a good base with the electronics.
There are still nine races ahead of us and we will aim to keep working in the same way as we have so far. We know that both Yamaha riders have been very strong at every track - and last year we saw how strong Jorge is over the second half of the championship.
We will keep the same mentality that we have had so far, push hard and hope our second half of the season is as good as the first.