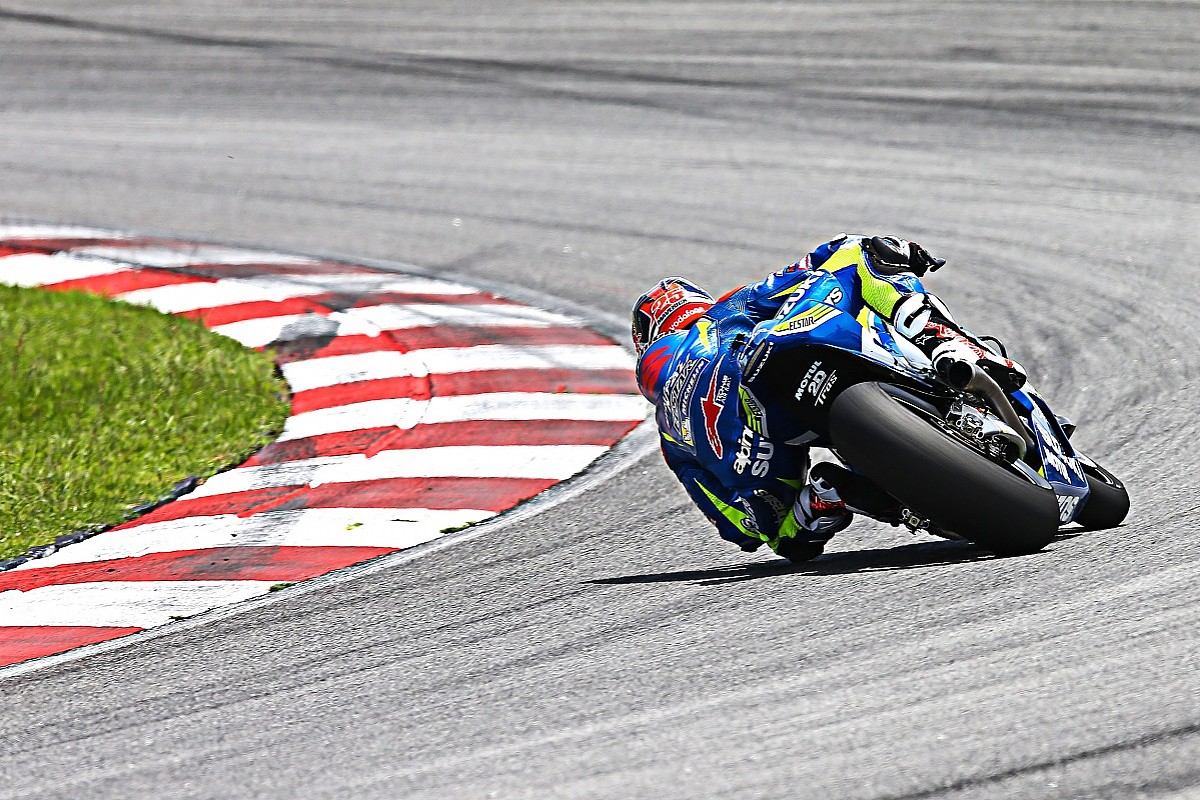 It's been a big year for me so far, both on-track with Suzuki and working out my MotoGP future to move to Yamaha next year. For now, my focus is on the present with Suzuki and for us the first half of the season has been really positive and also a little bit surprising because we didn't think during the pre-season that we would be so strong.
All the time we have been in the top four or five and compared to last year we have made an incredible step forward. In pre-season testing, I saw in Qatar from my second run that I was improving my lap times and I knew that we were going to improve a lot this year. So we are quite happy, and personally I feel like my level of riding has improved a lot, I feel really confident on the bike.
Getting a podium was our main objective in 2016, so it was really good to achieve that so early at Le Mans, even if it was a little bit difficult because we created too much expectation to achieve another one. But now I feel really free again, and motivated to go on the bike and try to repeat that.
We still have the objective of being in the top six each race, and I think if we can continue to get stronger - fourth, third and maybe one day if we are consistently there we can have the chance to take a victory.
We need to work hard and we know that if we do that our present can be more podiums.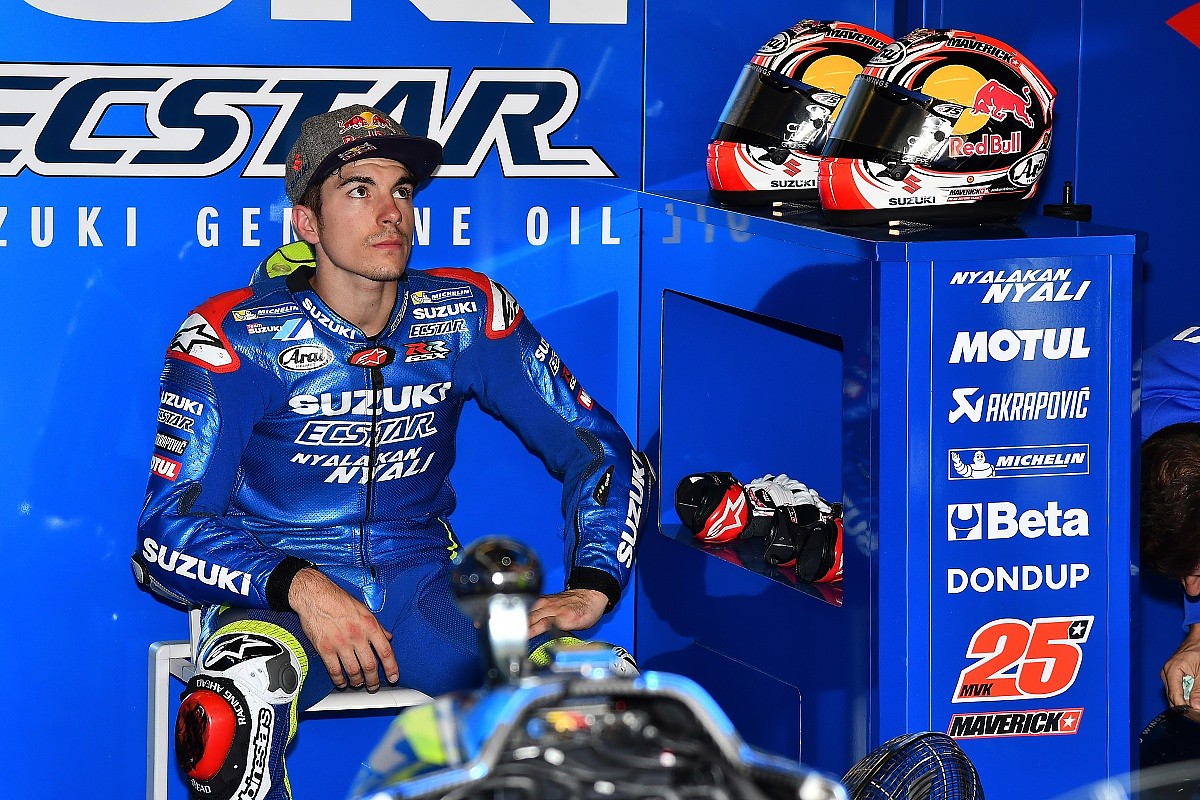 What has been really positive is that in all of the tracks we have been to so far, the Suzuki has been strong. Tracks like Assen and Mugello, we were really strong in the dry, so it's positive that we have improved so much at all of these tracks, rather than having some circuits that don't suit the bike. And we have improved by maybe three or four tenths, which is a lot.
For me, our biggest step this year over what we had in 2015 has been with the engine and the seamless gearbox. The very first part of acceleration is quite good now. Then we have rear-wheel spinning, but the first part of acceleration with the bike still banked has improved a lot from last year.
Suzuki has done a good job with the chassis too. After the Mugello race we went to Valencia to test and we tried a lot of things. Nearly everything was good and this was also positive, that Suzuki worked so hard to bring the grip, which is something that we have been missing towards the end of races.
Now that I am using this chassis, I think if we have a normal weekend we can be really strong.
The best thing about the GSX-RR is that it's so stable. I can brake so late, which helps in the races. Last year for me it was difficult to overtake but this year when I think I can overtake I can, and this is really important to go towards the front.
Having confidence in the bike is a massive thing for a rider. It feels like maybe we have a little bit more grip, because I can attack more on the entry of the corner and on the exit.
Maybe it's not worth more than one tenth in time, but one tenth a lap over 24 laps is a lot. That could be the difference between finishing fourth and third, it's so important to not waste any tenths on track, and try to gain everything. Overall, we are working better, the team is really calm and we talk a lot about how to keep improving.
I have felt really good with the front end, quite confident. In the Barcelona test we tried a lot of tyres and it was all good, and Michelin is working so hard. Some of the harder rear compounds have been more difficult for us, but in general our bike is good on all of the tyres.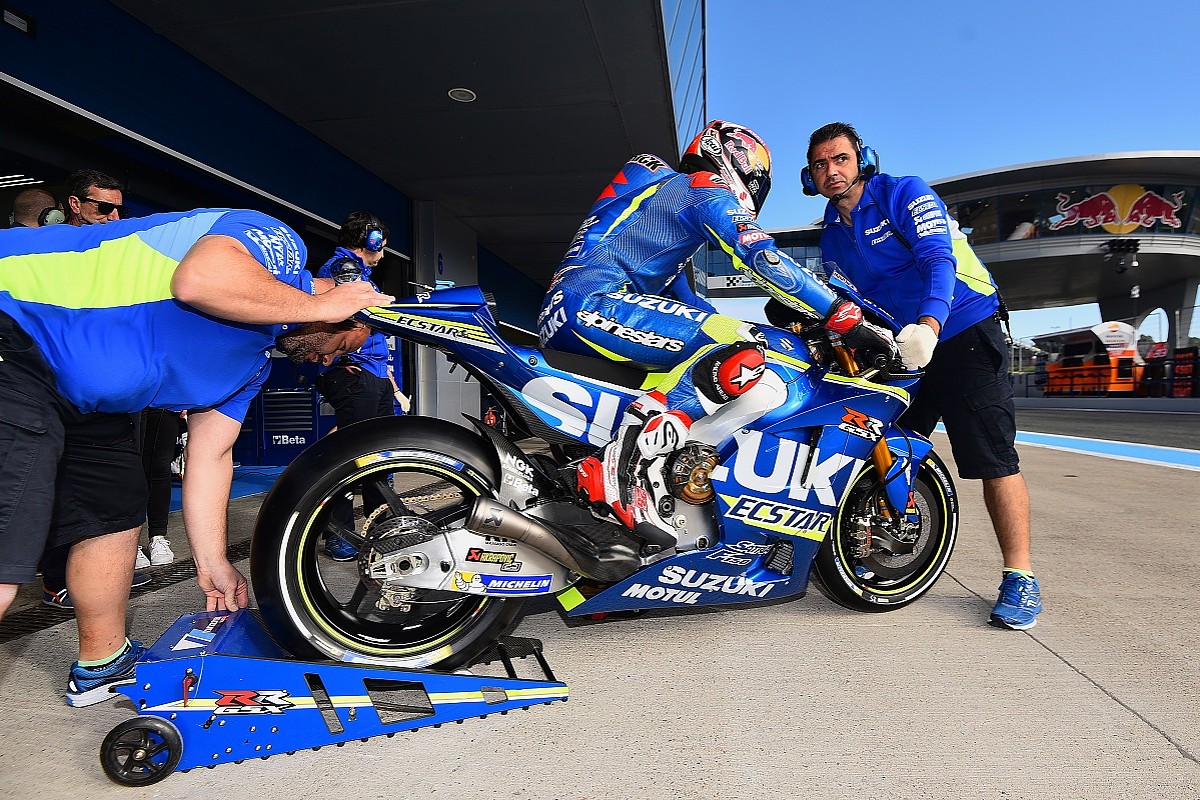 And with the new electronics, for us it's really similar, maybe even a little bit better. Perhaps it was more of a problem for other factories that had really-developed electronics to go back to this system, but ours in 2015 was similar to this one and from the first lap testing at Valencia last year I was feeling good.
Even with all of that, I didn't expect to be fifth in the championship. We are very close to the front and only 13 points behind Dani Pedrosa, and getting stronger every race, getting more confidence and showing good pace as we try to catch the leaders.
I want to finish in the top six in the championship and I want to try to make the most of my last nine races with Suzuki, and to work as hard as I can and learn as much as I can.
I've already learned a lot in MotoGP and even in practice at Sachsenring I learned because I made a mistake and crashed. All of these things stay in your mind and next time you say 'OK, don't make this mistake'.
We'd also love to achieve more podiums and if I think about tracks that could suit us in the second half of the season, Phillip Island is one because it's the best track for our bike. You never really know, you could go there and struggle a little bit, but I love this track because I feel really good on the bike there. I feel free, I can make my own lines, and I feel I can really be in the flow there.
Silverstone can be good for our bike, too, along with Motegi and Sepang, where we were strong last year. And at Misano, the test was good, but the race was difficult because of the rain, hopefully we get better conditions this year because our bike was working really well in the test.
Hopefully they can be among the good weekends for Suzuki and I between now and the end of the year.