Mad Motorsport has won the the first race of the Super Final for the Le Mans Esports Series.
The Super Final consists of 12 three-driver teams competing in nine-races over a 24-hour period, with the first eight races setting the grid for the final 90-minute race.
The winning team of the final race will receive the biggest share of the $100,000 prize pool and stand on the Le Mans podium.
Robin Betka, Mexica driver Mariano Ocana and Esports first-timer Cian Butler triumphed in the two-hour race in a Ferrari 250LM around the pre-1990 version (pre-chicane) of Le Mans. They scoop $3,000 in prize money.
"I knew from my qualifying pace, that my pace was insane," Betka said.
"So I extended my stint as long as possible, built us a gap and then handed over to my team-mate."
Ocana's father supported from the side lines, he attempted to qualify for the Super Final with his son, placing in the top 50 but ultimately falling short of qualification.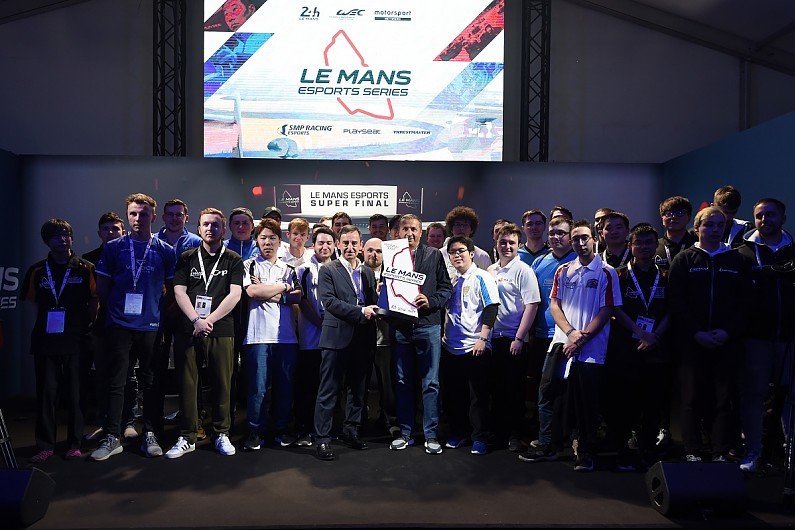 Super Final wildcards Veloce took second place from eighth on the grid with eROC champion and Forza novice James Baldwin, and his team-mates Noah Schmitz and Sauber Esports driver David Kelly.
Polesitters Baguette Racing took the final place on the podium, ahead of Kitty Krew, who took an early lead in the first race but eventually slipped to fourth place.
Williams Esports placed sixth behind CNP Motorsport, with the second wildcard entry of SMP Racing moving from 12th to eighth in the race.
A two-hour race using Ford and Ferrari's famous Le Mans machinery from at the end of the 1960's is the second of nine races.
The results from the first race will be reversed to set the grid for the second - putting the Chinese trio who topped the Asia teams' qualifiers on pole.
The remainder of the final will be streamed across Motorsport.tv, YouTube and Twitch. The final race will also be on Facebook.