The 2015 season is the beginning of a bold new era for US open-wheel racing. Brand-new cars will fight out the Indy Lights Presented by Cooper Tires series, battling for honours on the final step of the Mazda Road to Indy ladder, as the drivers vie for recognition that would promote them to the holy grail of North American racing: a career in the Verizon IndyCar Series.
Out has gone the old-faithful Dallara Indy Lights chassis, which served for 13 years, replaced by the Dallara IL-15, a state-of-the-art car built to the latest IndyCar and FIA safety standards, powered by the turbocharged, 450bhp, AER-built Mazda MZR-R engine, which offers another 50bhp when the push-to-pass is used, and sporting a paddle-shift gearbox.
In have come competitors from European racing, joining those who have already made their mark on the Mazda Road to Indy ladder, in some cases right from the karting Driver Advancement Program, via the Cooper Tires USF2000 Championship Powered by Mazda and Pro Mazda Championship Presented by Cooper Tires, and then into Indy Lights.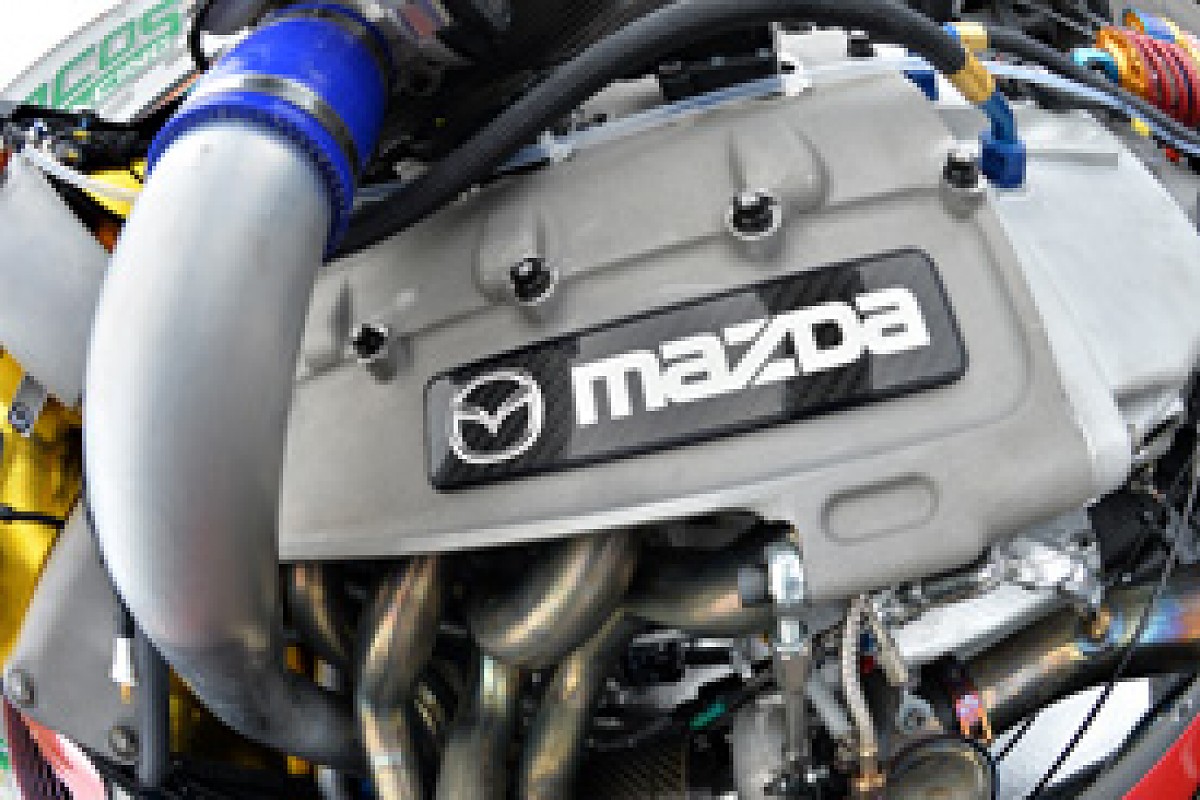 Mazda MZR-R engine kicks out 450bhp, and 50 more with push-to-pass
Why the new look? "The technology in racing has advanced quite a bit," explains Dan Andersen, CEO of Lights organiser Andersen Promotions. "The older Dallara Indy Lights car was originally designed for oval racing only, and later adapted for road courses.
"It was a good race car, but it was outdated. I felt that the value wasn't there to support the budgets. We wanted to make it attractive for drivers to come and race, not just with the car but with better street races and more double-headers."
With many of the sub-Formula 1 categories in Europe based upon modern spec Dallara chassis, it was clear that Indy Lights needed a similar kind of weapon to broaden its appeal. "Dallara have exceeded my expectations with the new car," says Andersen. "They've more than delivered. Our car has to train drivers for a higher-level career, mainly IndyCar. It needs advanced technology and to be visually appealing.
"They've delivered us something great. We've had Scott Dixon, James Hinchcliffe, Josef Newgarden and Tristan Vautier drive it, and they've found that the adjustments needed to get into the happy zone on the car are the same as they'd do on an IndyCar. So when you jump in an IndyCar it'll feel a whole lot more comfortable when you adjust dampers, springs and ride height. That's exactly what we wanted."
The schedule this season has expanded to 16 races, 14 of them supporting IndyCar, run over 10 race weekends. Four road courses, three street circuits and three ovals give a strong education for any aspiring IndyCar contestant. The double-header events feature one race on Saturday, and one just before the IndyCar main event on Sunday, maximising exposure for the drivers to those watching trackside, those viewing on TV through NBC Sports Network or ESPN International, or even those following on the action on the RoadToIndy.TV website.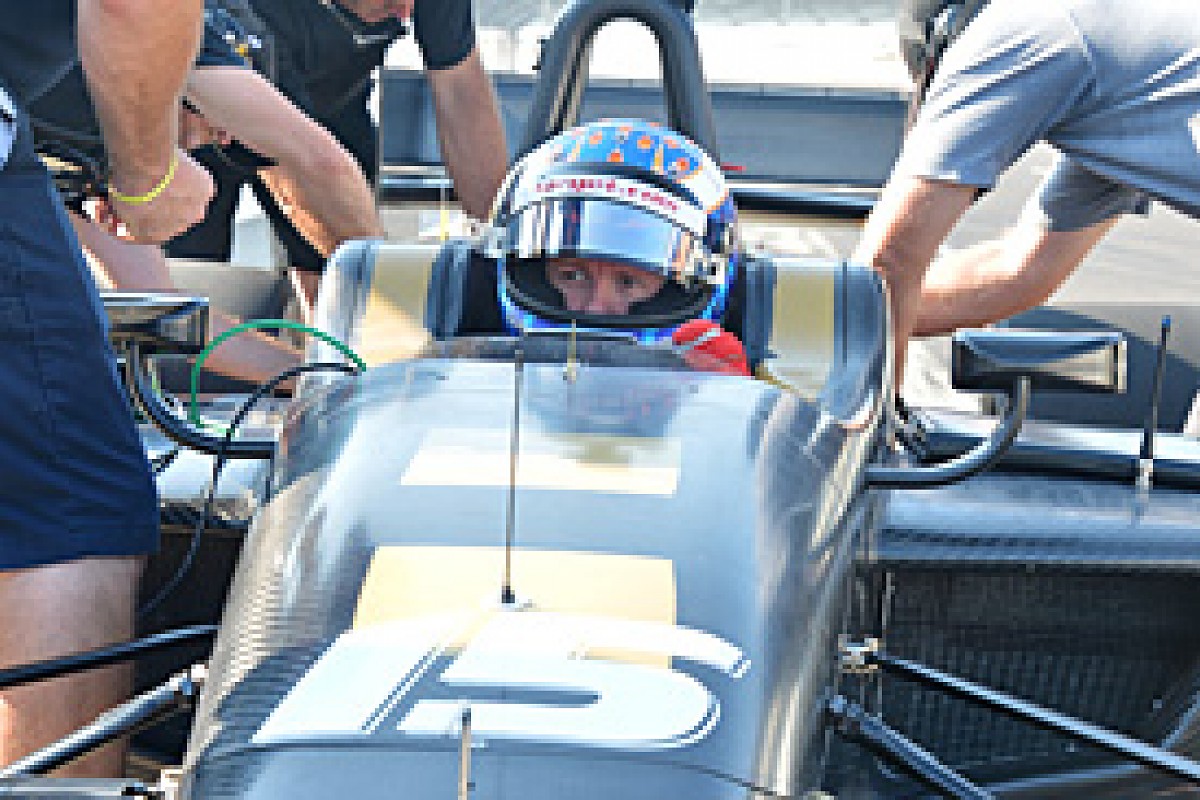 IndyCar champ Dixon was one of several drivers to help with car development
That's good news for those who aspire to race in IndyCar. Already, 19 of the 33 starters in last year's Indy 500 were Lights graduates, while reigning champion Gabby Chaves graduates full-time to IndyCar this year with Bryan Herta Autosport. That means three of the past four Indy Lights champions will be on the IndyCar grid for the season opener on the streets of St Petersburg.
But there had never been a guaranteed 'scholarship' graduation to the pinnacle, until now... The 2015 champion will get a minimum of three IndyCar races next year, and that includes the Indy 500. "That was one of the problems in the past," states Andersen, "ensuring that our graduates could advance.
"It's a challenge everywhere, including in F1 - there is no automatic guarantee that any ladder champion will move up. But we want to have our champions to have a chance - if they're trained well, and perform well in those three races, then the hope is that they can connect with a team and stay. If they can get through a proper audition like this, it bodes well for our series.
"We'd love to do more [than three races], but it is do-able on limited budgets to advance over here. Matthew Brabham went through USF2000 and Pro Mazda and into Indy Lights via scholarships."
The merit-based progression is something European-based racers are noticing. With only two of the four champions from the main F1 'ladder' series moving up this season (one looks set to make a sideways step and the other has an F1 reserve deal, but no race programme), it's interesting that Felix Serralles and Ed Jones have switched from Formula 3 to Indy Lights, with F1 refugee Max Chilton also getting involved. What's more, top British team Carlin is joining the Lights field with Jones and Chilton, with Italian squad EuroInternational looking towards a 2016 attack.
"That is very satisfying and encouraging," says Andersen. "People are beginning to recognise that it's a very clearly defined path. Europe has a lot of options, but in North America it's much simpler. Even a lot of drivers in IMSA [United SportsCar] have come out of the Mazda Road to Indy development ladder, proving that this is a great place to train."
Budgets are competitive with European racing. As in any category they vary, but the average for 2015 is just over $1 million, approximately equivalent to £650,000 or €880,000. That's a little bit more than an average F3 or GP3 budget in Europe, but some way below one for GP2 or Formula Renault 3.5. And the financial commitment for the step to IndyCar is nowhere near as daunting as for F1!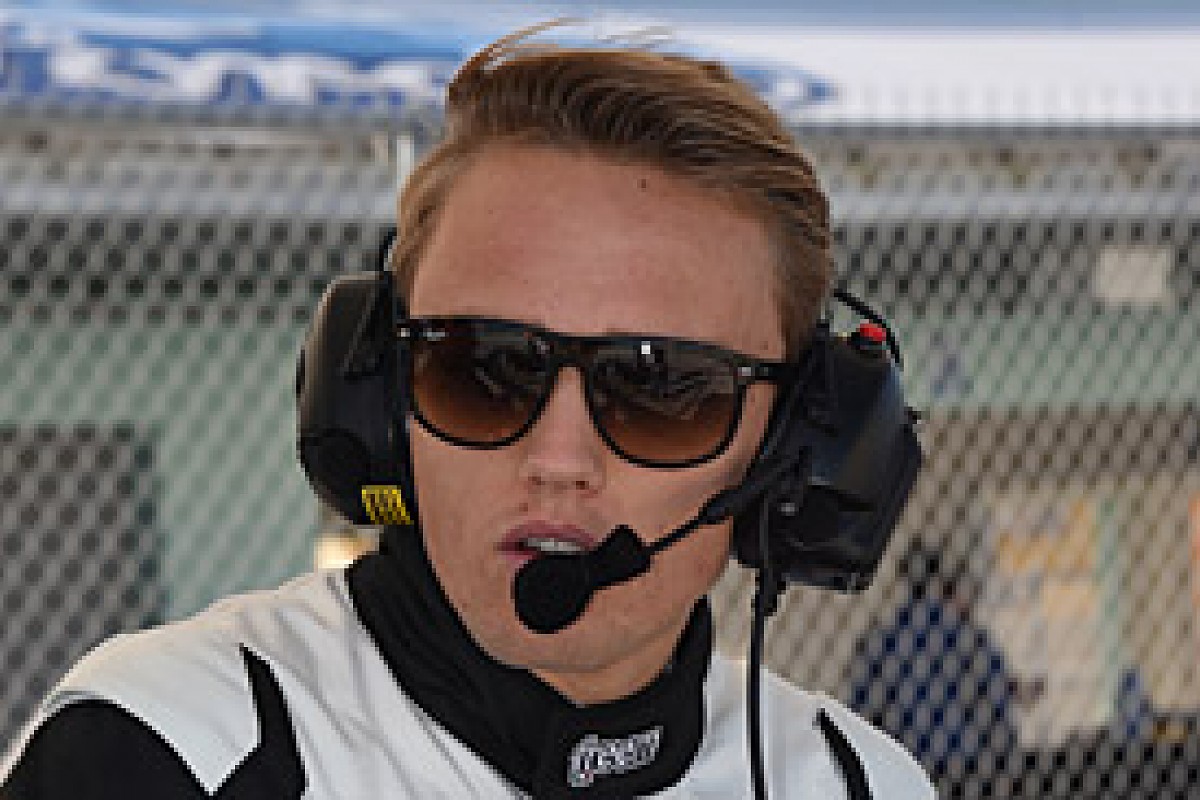 Chilton and Carlin are proof of growing European interest in Indy Lights
Andersen finds his own experience running a team on the Mazda Road to Indy ladder stands him in good stead. "I was running 11 different cars at one point!" he says. "The business plan we've put together for teams allows them to be more profitable. It's a hard business to be in, but I never forget my roots."
He also has a word for those wary of ovals. Obviously mastering this craft is vital for an IndyCar career, but Andersen feels that the inclusion of races at Milwaukee, Iowa Speedway and the Indianapolis superspeedway itself - with the Freedom 100 on Carb Day for the 500 - gives an ideal spread of such venues. "Having those ovals is essential training for drivers," he argues. "There's more of a fear of ovals than there should be."
Confidence is there for a season-starting grid of 15 to 18 cars when the field is unleashed for the opening round on the streets of St Petersburg, a useful advance on last season. There are seats still available at 8Star Motorsports, Andretti Autosport, Belardi Auto Racing, Conquest Racing, McCormack Racing and Team Moore Racing. "We've just got to find the drivers with the right talent, budget and experience," says Andersen.
With the new car, the signs are that Indy Lights will do just that.