IndyCar CEO Mark Miles says that the series is focused on being "absolutely ready with the normal schedule" for the Month of May at the Indianapolis Motor Speedway.
Following the IndyCar Series' announcement that the first four rounds of the 2020 season had been cancelled due to the coronavirus pandemic, the current plan is to have the season open with the Grand Prix of Indianapolis on the IMS road course on 9 May,
This would then be followed by the 104th running of the Indianapolis 500 on 24 May.
"We are absolutely focused on May. We're all still in St. Petersburg right now, I'm with [IMS track president] Doug Boles and we're going to go home and keep doing what we do and be absolutely ready with the normal schedule," said Miles.
"We will obviously evaluate everything, every day by the hour and we'll make any changes we have to make, but our mindset and our efforts are completely dedicated to being able to put on a great show."
The series had left a month-long gap in the schedule this summer - the last two weeks of July and first two weeks of August - to allow TV partner NBC to cover the Olympics in Tokyo. With the Olympics still uncertain and should local laws prohibit any running at Indy in May, shifting the date of the GP and 500 into that gap could be a feasible option.
"I just think those are questions that can't be answered," said Miles. "You have to know we'll do everything possible to have the Indianapolis 500 and the Grand Prix before it, in May.
"We want to race, we want as full a season as we can have. We want to race in all our cities. The bottom line is that we just don't know enough right now to know what's possible when. What we can do is monitor the situation endlessly and be in contact with all of our promoters and local officials and focus on that.
"From our perspective - our hope, our vision, our plan is to restart in May and get in as much of a season as we can."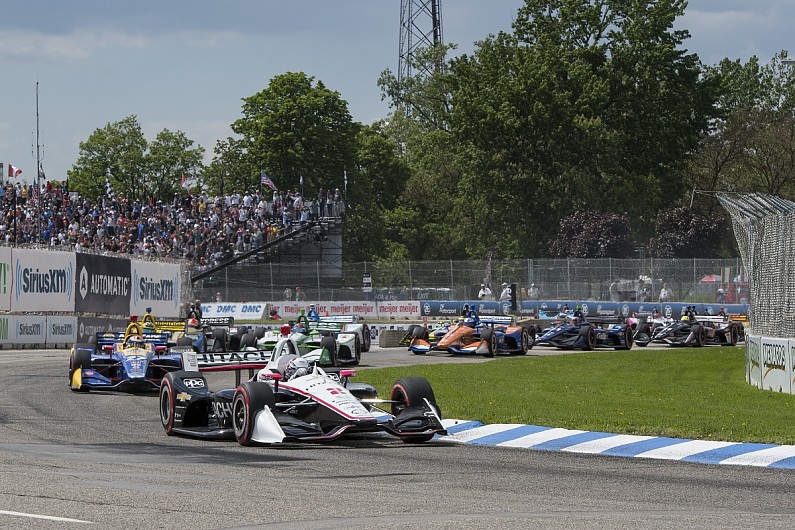 Meanwhile, organisers at IndyCar's only double-header race, the Detroit Grand Prix, are continuing to prepare for the event which is scheduled for 30-31 May and incorporates IndyCar, IMSA, Trans-Am and Historic Trans-Am races.
A statement released by Detroit Grand Prix organisers said: "Event officials will continue to work closely with the City of Detroit, the Michigan Department of Natural Resources and all of the racing series competing at the Grand Prix.
"The well-being of the spectators, volunteers, employees and event participants are our top priority. Event planning continues and no disruptions are anticipated for the 2020 Grand Prix event schedule.
"Grand Prix officials will provide further updates on the situation, as needed, closer to the event weekend."