McLaren CEO Zak Brown says a "snowball effect" of mistakes led to its shock failure to qualify for the Indianapolis 500 with Fernando Alonso.
Reports had hinted at a string of mistakes during the Indy build-up that included a missing steering wheel at the team's first test at Texas Motor Speedway, delays caused by a spare car needing to be repainted in the right colour, incorrect gear ratios and tyre sensors and confusion over metric/imperials measurements for a set-up.
Brown confirmed that these stories were broadly correct, and vowed to conduct a deep post-mortem into how McLaren's IndyCar project went so badly wrong.
"It was a variety of errors, and then it becomes a snowball effect," he said.
"So when you're not prepared in Texas, you never really recover from that.
"You can look at each individual mistake and kind of critique it, but you can actually point to the mistake before as the cause of the mistake before that.
"I don't know how many of you follow baseball, when Bill Buckner had the ground ball go through his legs and he 'lost' the World Series. Well, they lost three games before that; he just made the final high publicity error. I think that's what happened here.
"There were a lot of mistakes that snowballed and those need to be corrected. But the good news is I can look back now and see a lot of what we would do differently.
"I'm not sat here scratching my head, not being able to understand why it was a failed attempt.
"It's pretty black and white where the mistakes were made, but I want to dig even deeper and do a proper debrief with the team."
Brown offered some insight into two of the more surprising errors, related to the steering wheel and the car colour.
The first issue appeared at the first test when Alonso was late to get going because his steering wheel had not arrived.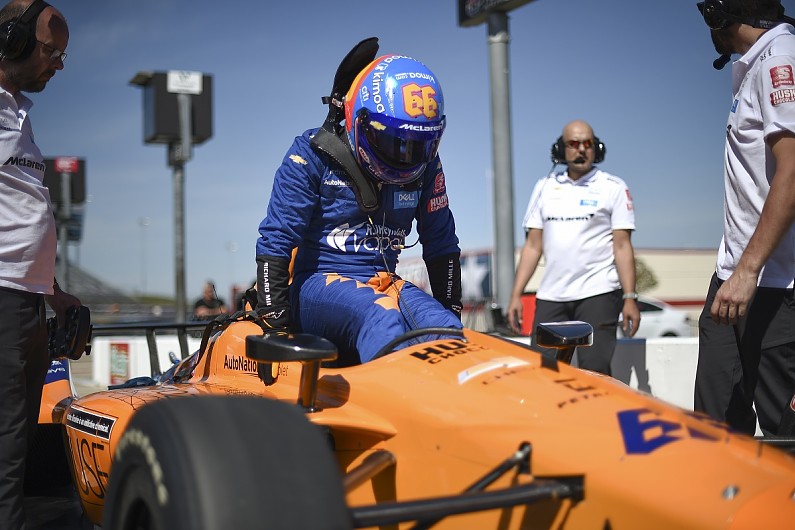 "It's not like we showed up to the test and went 'someone forgot the steering wheel'," said Brown.
"We were going to do our own steering wheel, and we didn't get it done in time.
"You need a steering wheel. Cosworth, you can buy them off the shelf, but they didn't have any on the shelf. And so I had to pull some favours and Carlin helped to get us a steering wheel."
Alonso lost a full day of practice running because McLaren's spare car was not ready following his crash last Wednesday, and Brown confirmed that this was due to the "huge mistake" of a repaint not being completed in time.
"It was off-colour," said Brown about the paint issue. "Ultimately because that was going to become our spare car. For reasons I still need to dig into, we didn't get it repainted in time.
"So when the spare car was required, it was not yet ready.
"It was orange, but it was not to our standard and we didn't get it back painted and back in a true spare state in time, which was a huge mistake."
While McLaren has parted company with its Indy 500 project leader Bob Fernley in the wake of its failure to qualify, Brown said it would be wrong to blame the former Force India deputy team principal for everything that happened.
"I'm ultimately responsible for the lack of success at Indianapolis," said Brown.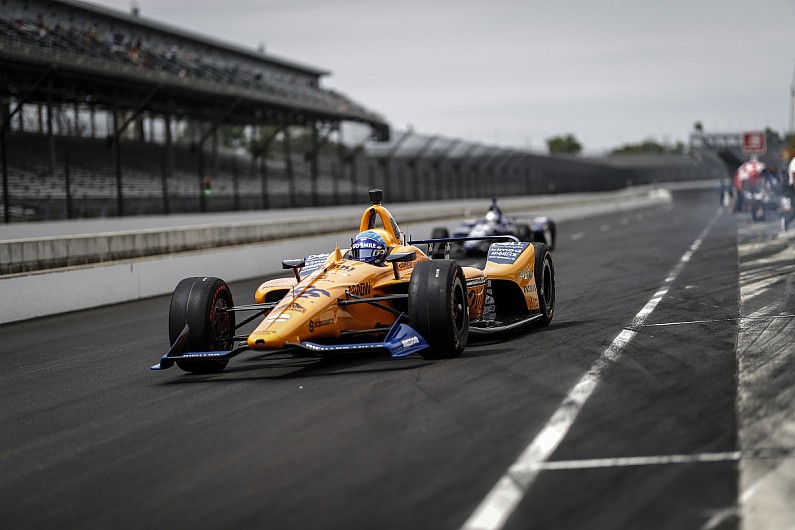 "There are things I would do differently. I wish I had brought Gil [de Ferran] in sooner, but one of the promises we made to ourselves is we would not compromise our Formula 1 programme at all, and I think we are moving forward in Formula 1.
"I couldn't redirect Gil until Andreas [Seidl] came, and that's when he went to Indy, and by that point I think we were already too far behind the eight-ball."
Asked why McLaren had pushed on with the project when it felt not everything was in place, Brown said: "I thought we did, and I got that wrong.
"We announced it in October, we bought two cars right away, and we had a healthy budget. The car was sold out [with sponsors], so it wasn't a financial drain on the team.
"So I don't think it was a lack of resources. I think it was a lack of execution that cost us the result.
"So I don't think I could have seen that coming in, I thought I had everything in place, but I got that wrong."