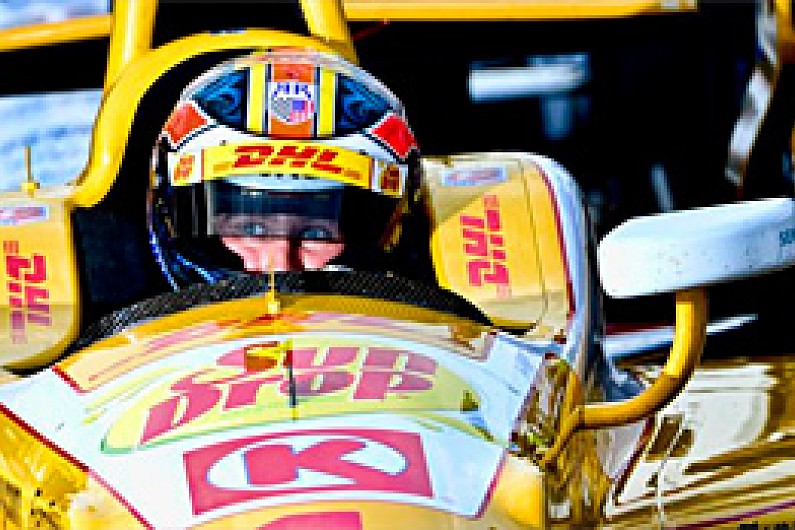 Ryan Hunter-Reay admits he had concerns about his Andretti Autosport team's off-season switch from Chevrolet to Honda power for the upoming IndyCar season.
But he says that he is now optimistic about the Japanese manufacturer's efforts to master its twin-turbo unit.
Honda will join rival Chevrolet in using a twin-turbo layout for its V6 unit after having raced a single-turbo configuration for the past two years.
Although the change was mandated by IndyCar, Honda's plans to switch to a twin-turbo for 2014 had been in the works for some time.
Hunter-Reay, who won the 2012 championship with Chevrolet power, believes Honda has some lost ground to make up, but says that it is bridging the gap.
"Sure," said Hunter-Reay when asked about possible concerns about Honda. "There's a lot of work to do.
"But going to twin-turbo ... I think Honda has to catch up to what Chevy has been used to for the past two years."
The American said that his team's recent Chevy experience was serving as a valuable reference point as work continues to refine the engine.
With the engine's main parameters having already been defined, most of the effort is directed towards driveability.
"The good thing is we know what we had. We do have a benchmark. We know where Chevy is probably making progress in the off-season.
"We have an idea of where we need to be. We're working on the drivability side of it with Honda, delivering that power. With the single turbo, I can't believe how well-sorted they had it.
"I drove the single turbo, jumped in the twin, now we're closing that gap."
Graham Rahal, who used Honda engines last year, said that he expects the twin-turbo to represent a significant step forward.
"My first impression was that I was surprised that we were as competitive [with the single-turbo]," he said.
"The twin turbo has far more boost response, better off the corners, not a lot of boost lag that we spent the last couple years trying to overcome.
"I think it should be a huge performance [gain]. I don't think we will see it on a road course, but at Indy ... everybody knows how we struggled there. I think that's where we should see the biggest performance gain."