The 1999 CART Indycar series came down to a title battle, fought to the wire, between two future multiple Indy 500 winners: Juan Pablo Montoya and Dario Franchitti. Sadly the season finale, held over Halloween weekend at the Fontana superspeedway in California, is remembered less for the crowning of its champion than for the devastating accident in the opening laps that claimed the life of Greg Moore.
The talented young Canadian was on the cusp of greatness, having signed to drive for the mighty Team Penske in 2000. And even now, the thought of Moore competing at the Indianapolis 500 with the full might of the Penske team behind him raises that most tantalising of questions: what if?
Bryan Herta, who competed against Moore in Indy Lights and CART, and has since won the Indy 500 as a team owner, has no doubts.
"For me the question with Greg is: how many Indy 500s could he have won? He was obviously special, and he was spectacular on the ovals. If you were to play this game and say, 'What if?' Well, what if there was no Indycar split, and he spent his career racing at Indianapolis? Greg is the kind of guy that could have joined the multiple winners' club, maybe even have become the first five-time winner. He was that special on the ovals."
Moore's debut season in Indy Lights, as an 18-year-old in 1993, was Herta's final year before moving into CART, but the youngster from Maple Ridge, British Columbia made a lasting impression on him: "His dad bought a car and put everything into Greg's career. They ran a small team themselves, and you could tell it all was done on a shoestring. But even then, I remember thinking, 'Shit, this guy is good!' I also remember feeling mildly annoyed at how good he was when he first came into CART, but that was just me being selfish! As I look back now, all I see is a guy that showed up and expected to win."
That impressive arrival into CART, with Forsythe Racing in 1996, coincided with that of fellow 'rookie' Mark Blundell, who was fresh to US racing from his Formula 1 career. The British driver also quickly recognised Moore as a big talent.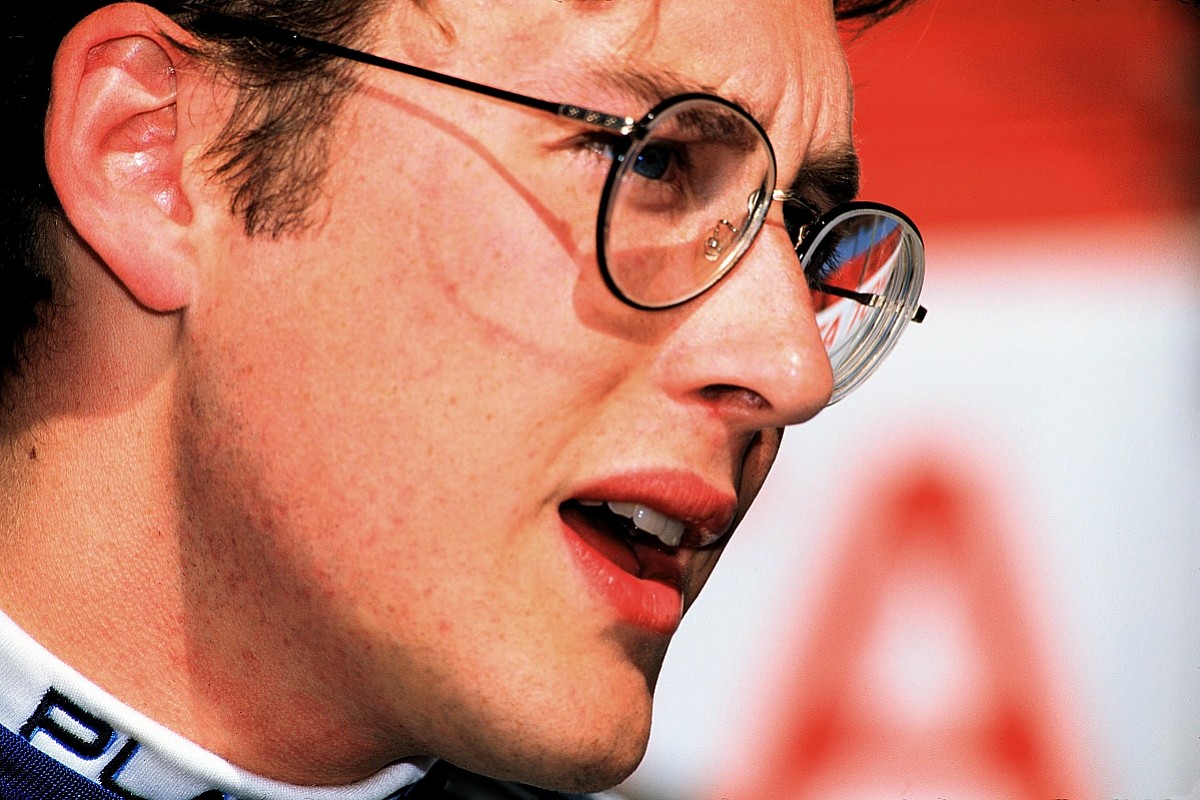 "Greg was a young guy who was definitely heading upwards," says Blundell. "You only had to watch him to understand there was a huge amount of ability there. With that ability came a sense of maturity, a guy that understood racing and what it was about to still be around at the end of the race. There was a huge amount of potential, that was seen all the way down the pitlane.
"The thing I always remember is that bounce in his step, and that was in his character too. There was always a welcoming smile on his face that was so refreshing and nice to see. He was such a talent in a race car, that's for sure. I know myself and many others will remember him for that."
Moore's sublime ability on the track is a recurring theme when talking to his rivals and friends. All agree that the fact that he never contested the Indy 500 - thanks to the Indycar split that took place in 1996 - was a loss to US racing. Many also believe he could have made waves at Le Mans, in NASCAR or in Formula 1. There's no doubt that he would have left a considerable mark on motorsport history had he lived.
Ric and Donna Moore are rightly proud that their son is still held in such high regard after all this time, not least by those friends he made, who have become like family to them over the past two decades
Three-time Indy 500 winner Dario Franchitti sums up: "His talent on track was special, he was bloody good at thinking through a race. The record books only tell half the story, in the way of someone like Gilles Villeneuve. You look at that and go, 'He won how many races?' but he's considered one of the most talented drivers of all time. I think Greg goes down in that same category."
During his 1996 DTM season with Mercedes, Franchitti would often watch CART races with Mercedes boss Norbert Haug. When he moved to the series the following year, he and Moore became friends, part of the 'Brat Pack' - Franchitti, Moore, Max Papis, Jimmy Vasser and Tony Kanaan.
"I was very aware of what Greg had done in 1996, and I was a big fan," recalls Franchitti. "At my first group test at Homestead in '97, I went out to watch the others on track. Greg was there at Turn 5, so I went and introduced myself. That first impression and knowing him... Thinking about it, it was literally less than three years I knew him. That's come as quite a shock, actually. But those years feel like a lifetime, and in a good way."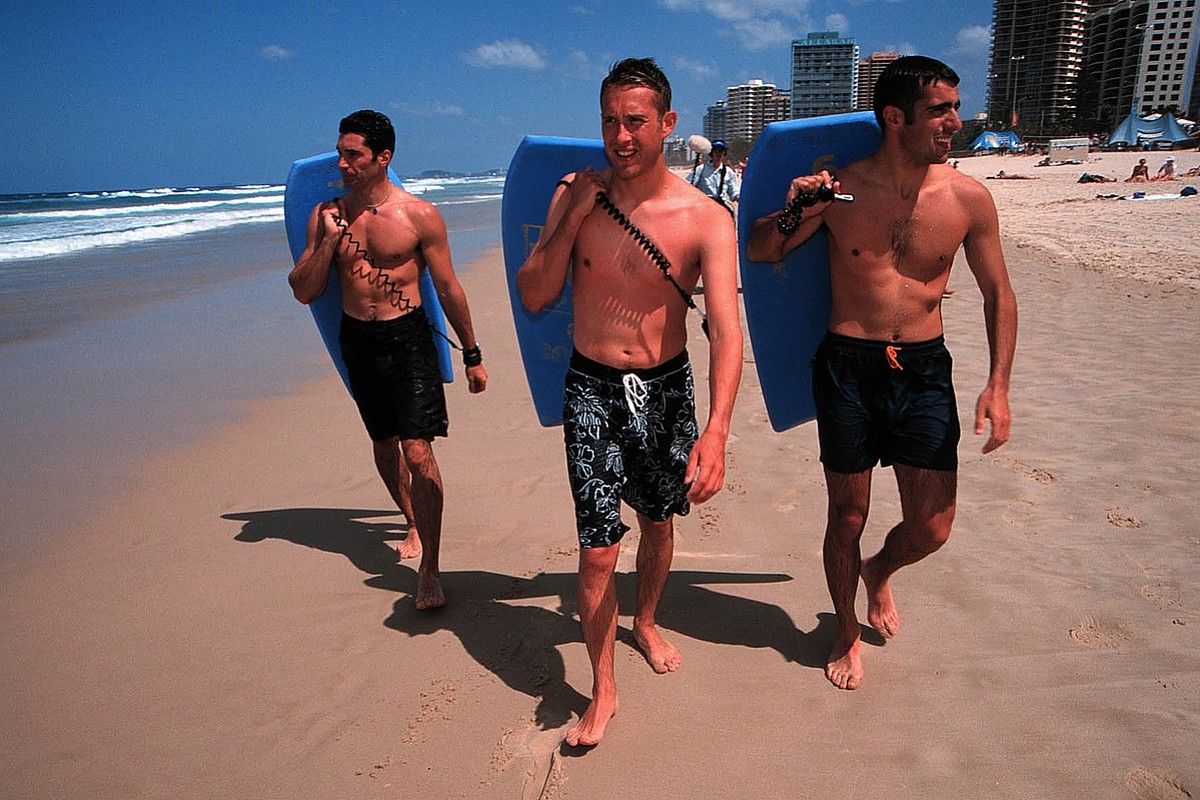 As Franchitti alludes, Moore's character off the track is perhaps the bigger reason why he's still so fondly remembered 20 years on. He always raced hard on the track, even against his friends, but off it they couldn't help but join in and have fun. Despite his youth, his unique personality and ability to bring people together united the CART paddock and forged friendships that still endure today.
Franchitti again sums it up: "I think it says something about a person that 20 years on there's still this connection with friends, family, fans, even people that didn't know him. I think he was a very magnetic person... He was just a special, special guy."
Ric and Donna Moore are rightly proud that their son is still held in such high regard after all this time, not least by those friends he made, who have become like family to them over the past two decades. That fact was highlighted in August, when they organised a two-day fishing trip in his memory to his favourite spot, which included his family, Franchitti, Papis and childhood friends.
Moore's best friend, Al Robbie, who accompanied him throughout his career, says: "The fish weren't in much danger. But we had a lot of fun in his memory, and that's how I remember Greg and the things we did together. Obviously, he was a professional race car driver, but he was always looking for the next fun thing to do, and how many people he could involve in it."
Ric Moore tells some great stories, some unprintable, but it's obvious he's still enormously proud of what his son achieved in his short life, and that his legacy continues helping others through the Greg Moore Foundation's charity work, not least a youth centre and an emergency ward named after him.
"When Greg was 12 years old, I gave him a letter," remembers Moore Sr. "I could see him winning everything in go-karts and the letter basically said, 'God gave you a talent to drive something fast, but it doesn't make you a better person than anybody else. So remember that'. Then when he got to Indycar I said, 'Here's the deal, you're a nice person and there's enough assholes in this business that you'll stand out by being the person you are. Always just be a nice person'.
And that's exactly how he is remembered by so many, even now. But that's not to say he couldn't be mischievous or ruthless when required.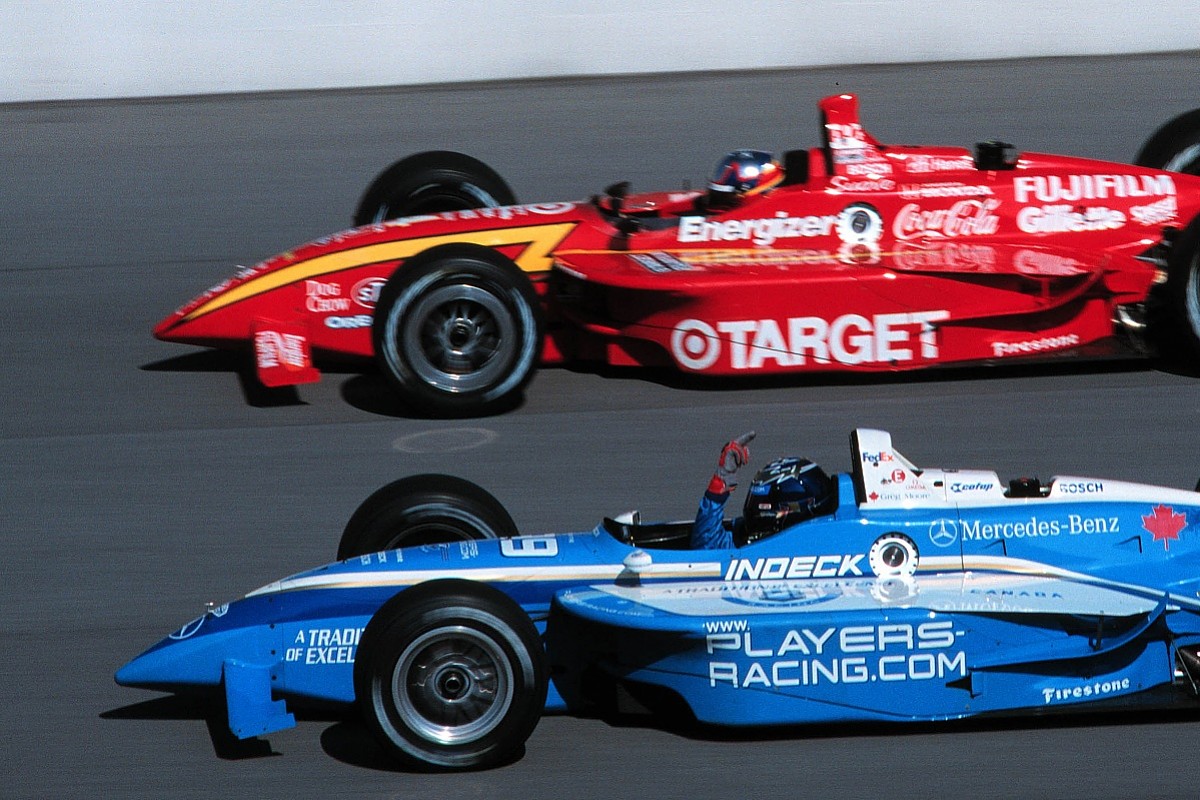 An example of that is when Ric questioned him over being a little harsh with Franchitti on track. Greg replied: "In here they're my buddies, out there it's just business." The mischief usually involved the Brat Pack. For example, during one rain delay they conjured up and leaked a story about Greg going to NASCAR, lighting quite the fuse under several key media personnel.
One story that wasn't fabricated was the idea of Moore going to F1, and he certainly had the right people's support. Ric explains: "In Montreal at the grand prix we were invited to Ferrari by Jean Todt and met them along with Bernie Ecclestone. Greg was under contract with Gerry Forsythe and they wouldn't let him out, but there was an opportunity. But he really wanted to race in North America. He loved Indycar; he loved the people."
It's difficult not to imagine the championships, Indy 500s and more that Moore could have won with Penske
That deep-seated love of Indycar, and the exceptional talent Moore had already shown in less-than-perfect equipment, led to what should have been his dream move. Just months before his death, he signed a three-year contract to race for Team Penske.
"Greg was such a talented driver that had so much promise and passion for the sport of Indycar racing," says Roger Penske.
"We lost one of the brightest stars in racing when he passed away. He was set to join our team following the 1999 season, we were excited to work with him and we know he would have been a great addition to Team Penske. Greg was an aggressive and skilled racer on the track, and he had a great personality and love of life off the track. I think he would have continued his rise to the top of our sport with our team and it is just unfortunate that we never got the opportunity to make that happen."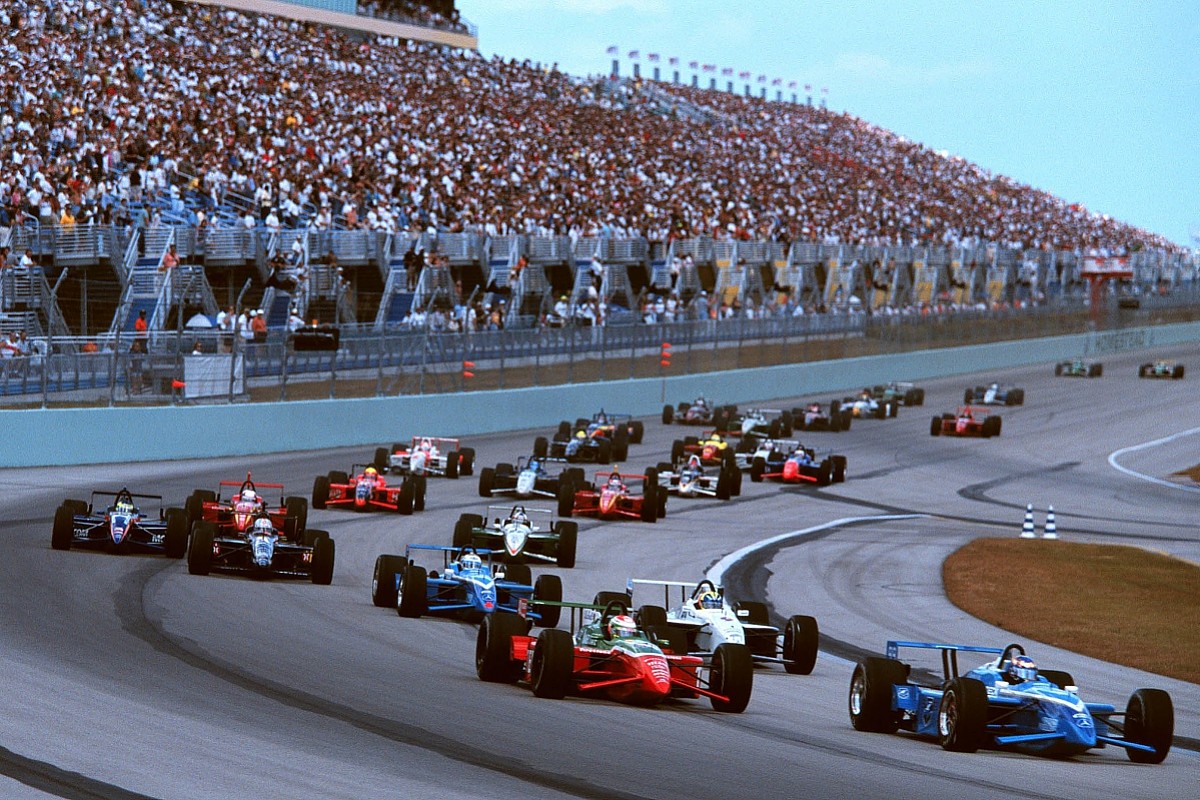 It's difficult not to imagine the championships, Indy 500s and more that Moore could have won with Penske.
"There's always a tragedy when there is a loss of life, even more so when it's a life that was so special and touched so many people," says Herta. "He had so much potential unfulfilled, it just feels even more cruel."
"We talk about the future and his career and of course those things are all very speculative," says Moore's stepmother Donna.
"For us the hard part is that he was not able to get married and have a family of his own. We lost that part of his future. I think the racing, all said and done, is great but when your other children start getting married and having kids, those are the things that are forefront in our mind. We would trade a million times his racing career if we could have him back. He had a great impact, but, you know, we just miss our boy."